Jazd (یزد, Yazd, 31°53'N 54°22'E) jest religijnym miastem posiadającym ponad pół miliona mieszkańców. Starówka ze swoimi wąskimi uliczkami i poruszającymi po niej motocyklami została wpisana na listę światowego dziedzictwa UNESCO. Jazd posłużył mi jako baza wypadowa do okolicznych miejsc, jest o tym osobny wpis.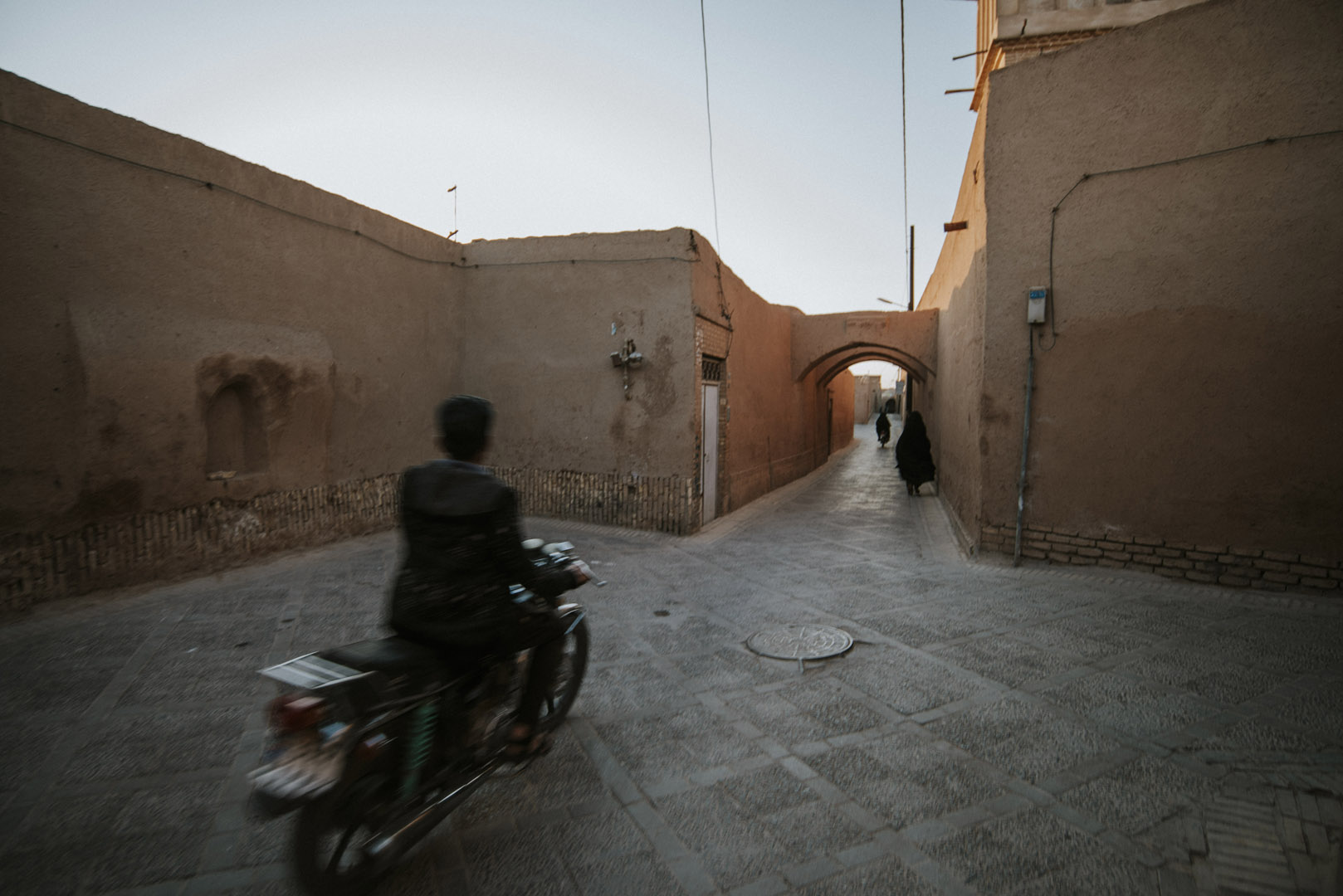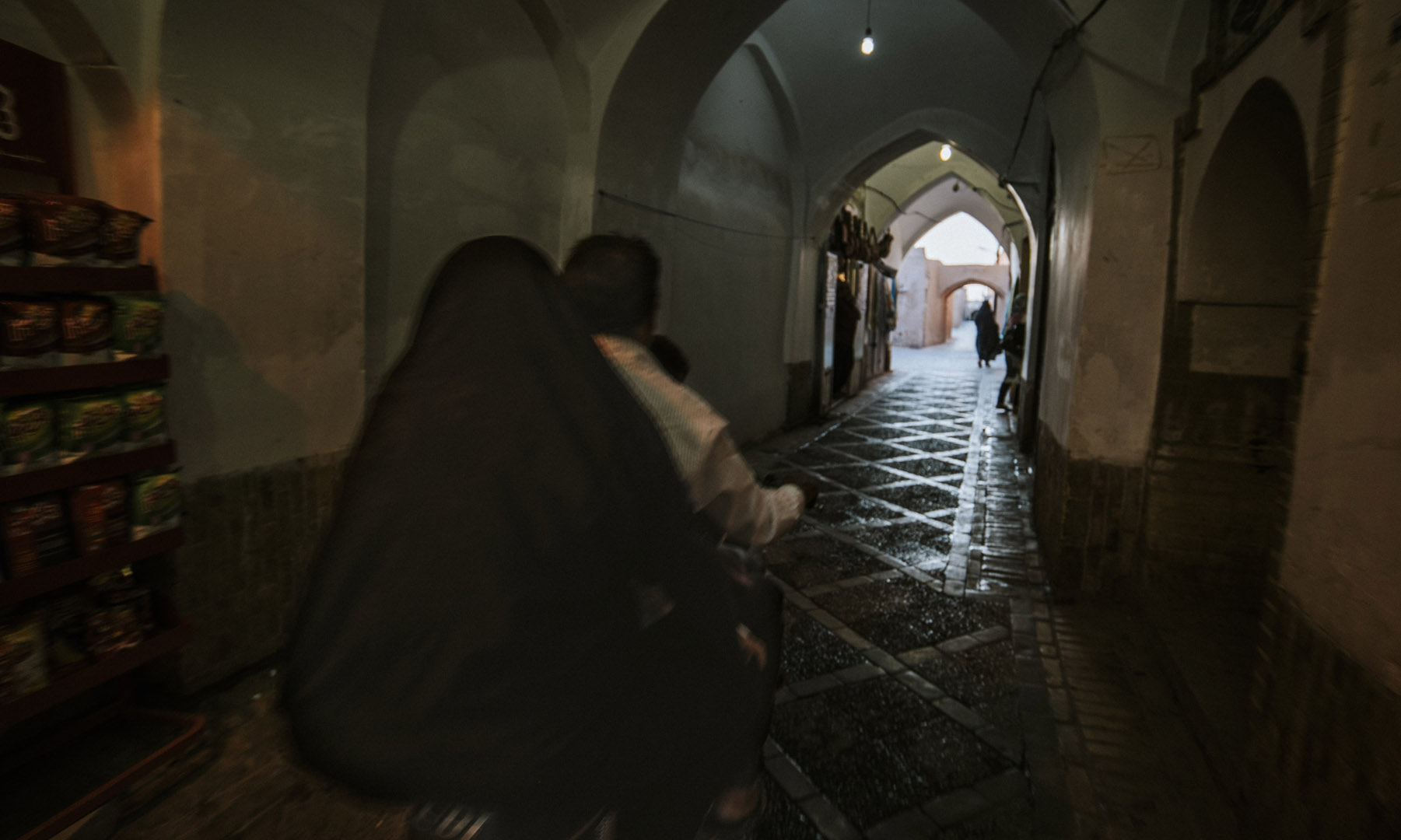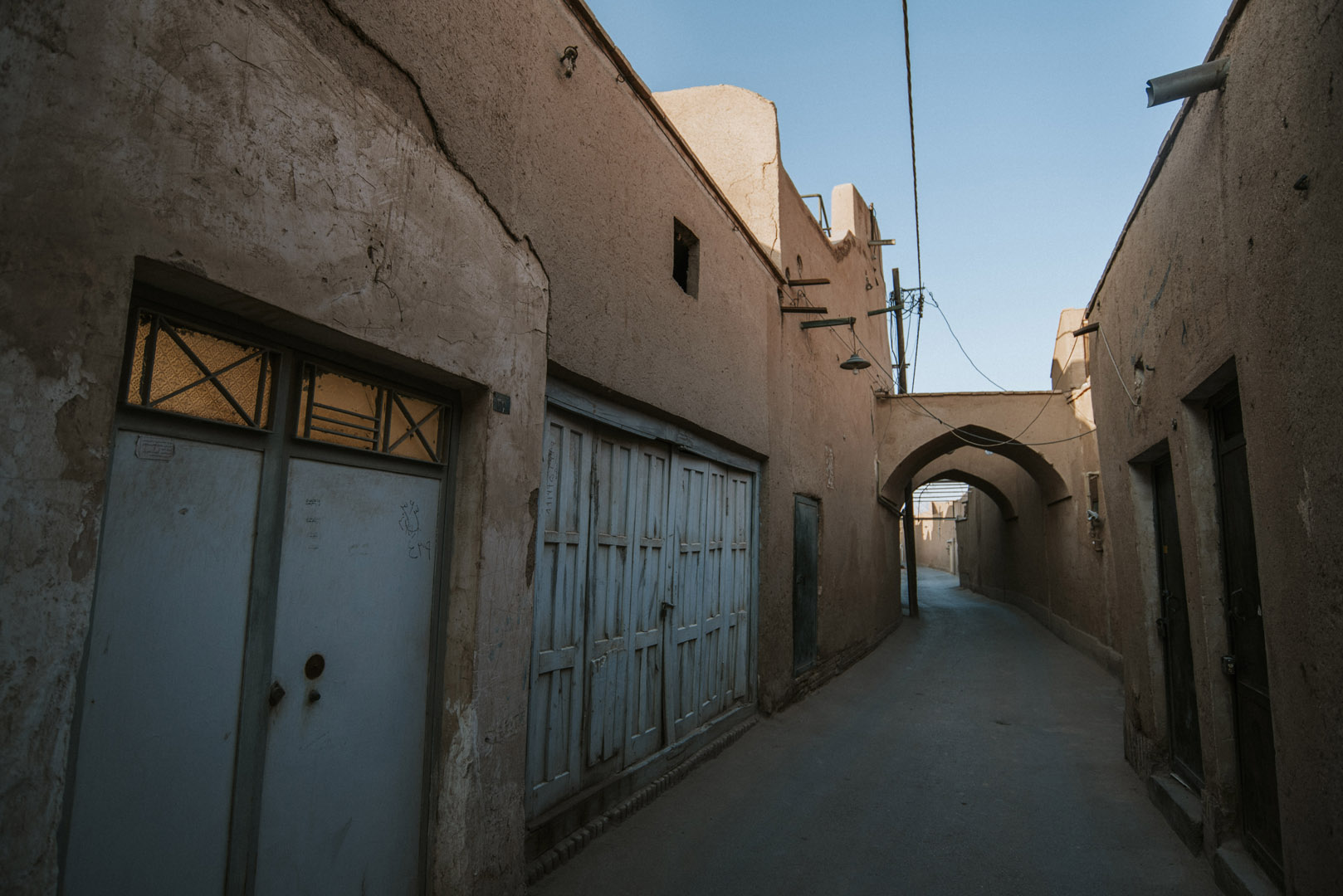 Charakterystycznym elementem architektonicznym Jazd jest wiatrołap (بادگیر, badgir) czyli wieża służąca do łapania wiatru i kierowania go do wnętrza budynku, co zapewnia wentylację. Na zdjęciu poniżej widoczne są dwa wiatrołapy. Wiatrołapy mogą być jednostronne (gdy przeważają wiatry z jednej strony) lub wielostronne.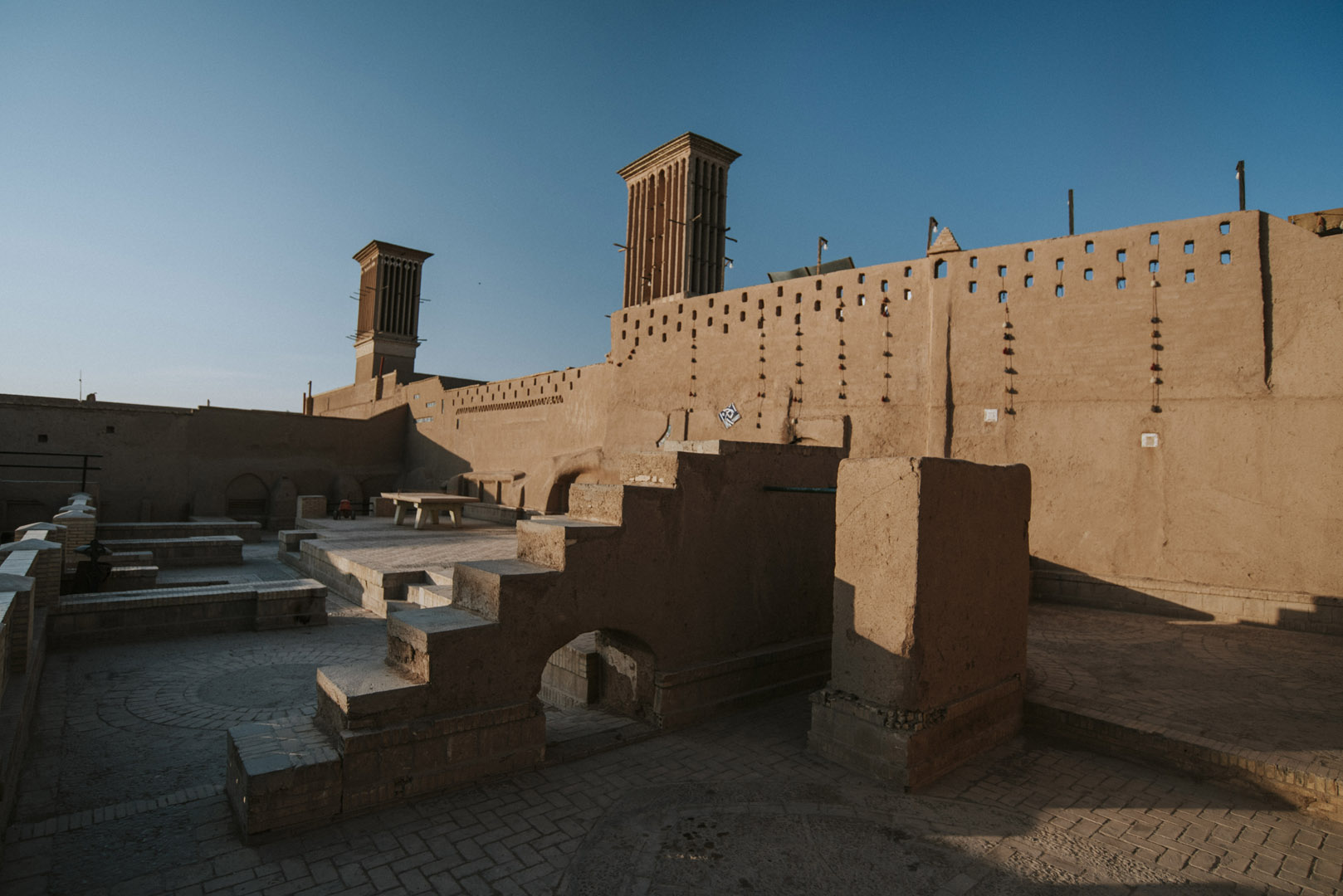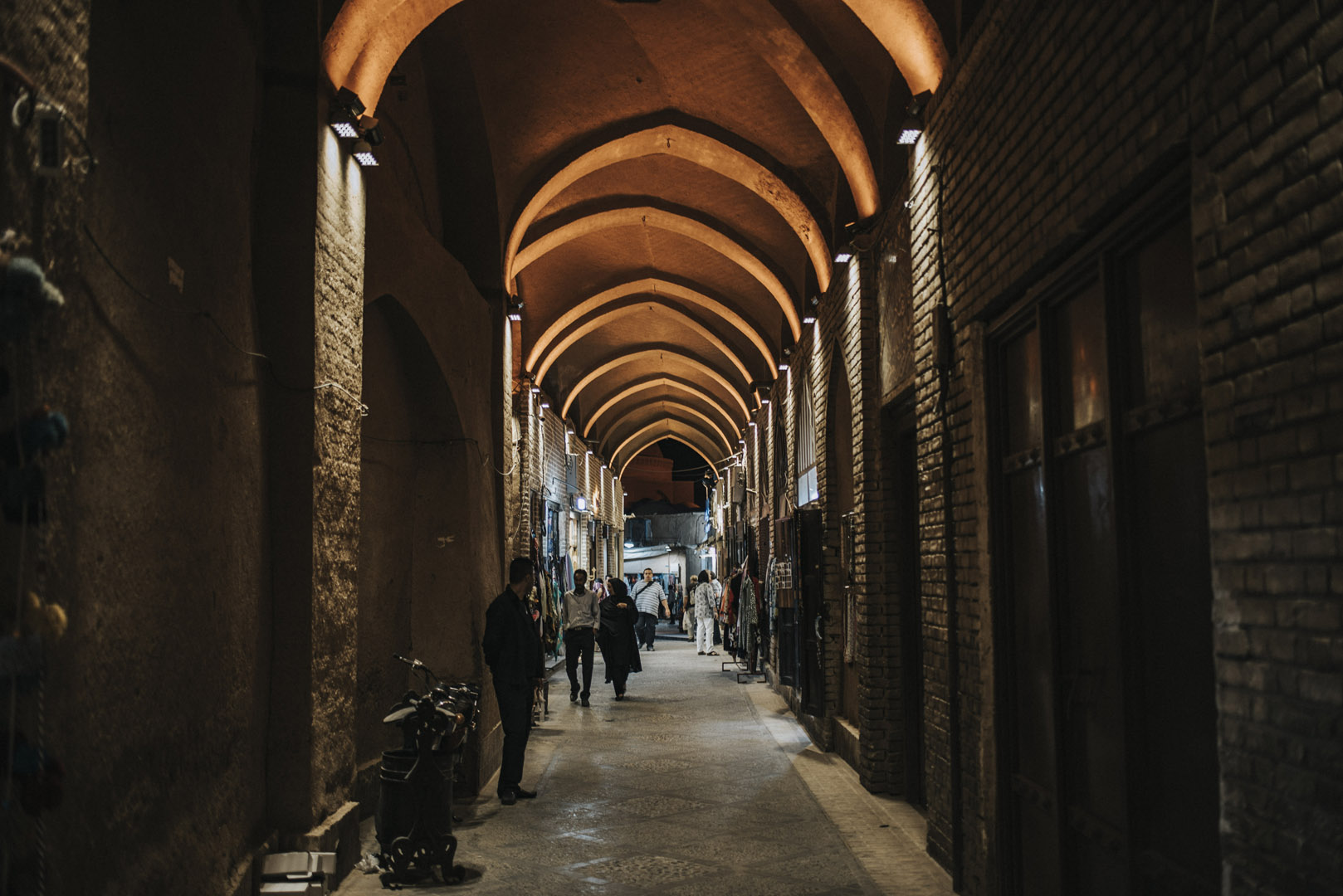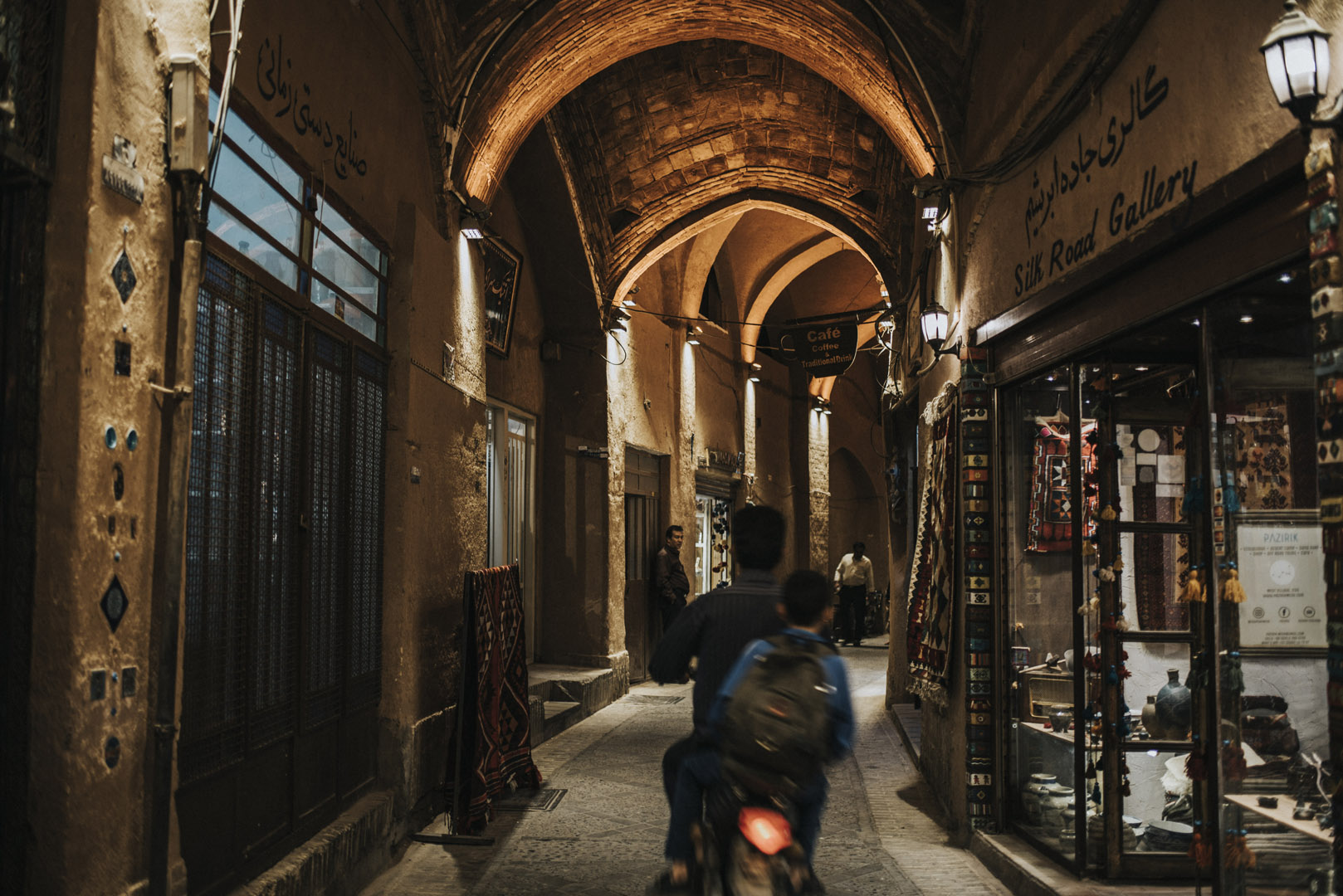 Jedna z najbardziej prestiżowych ulic w Jazd, na zdjęciu widać wieżę zegara miejskiego na jednym końcu ulicy.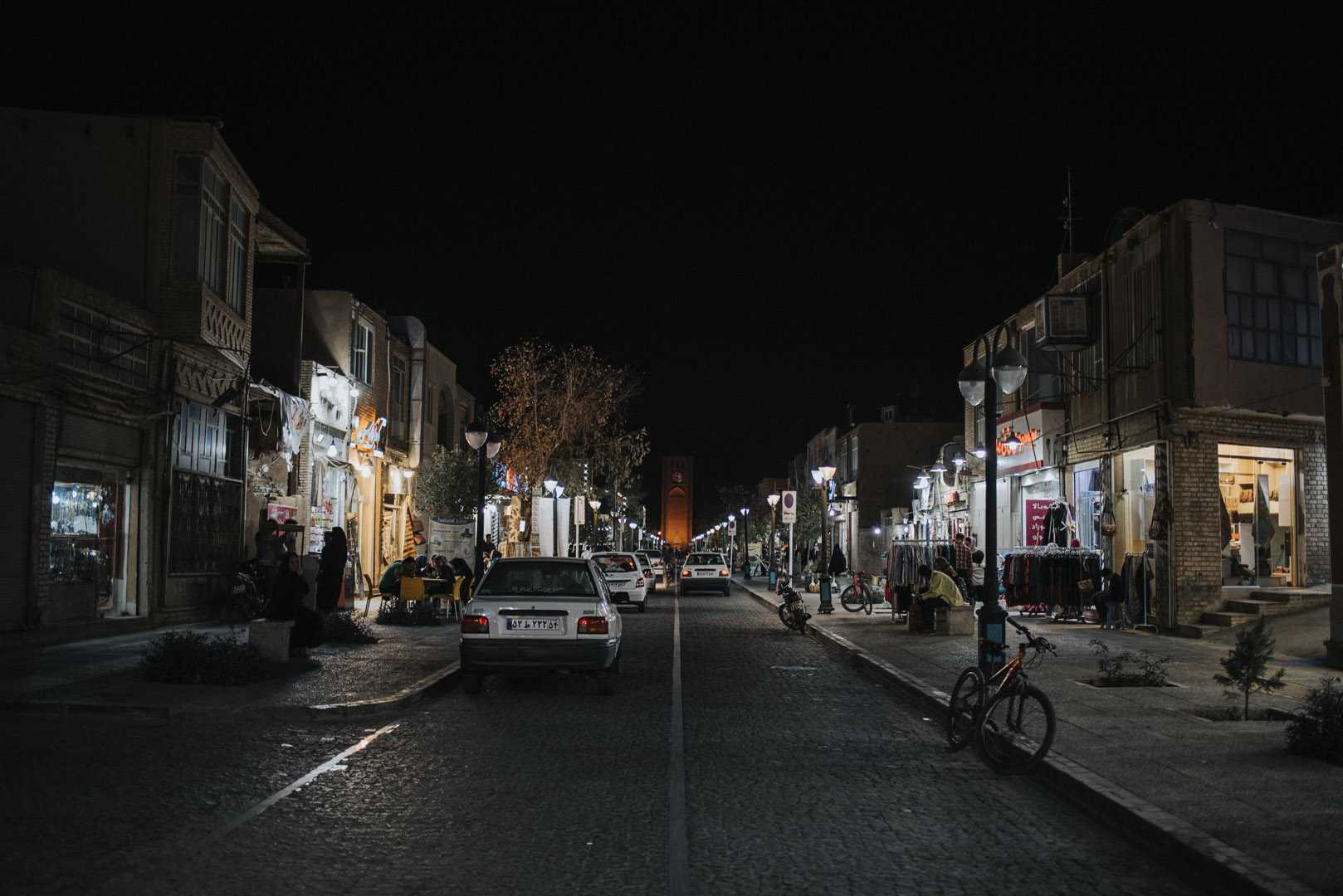 Tak wygląda zegar miejski w dzień (31°53'56″N 54°22'18″E).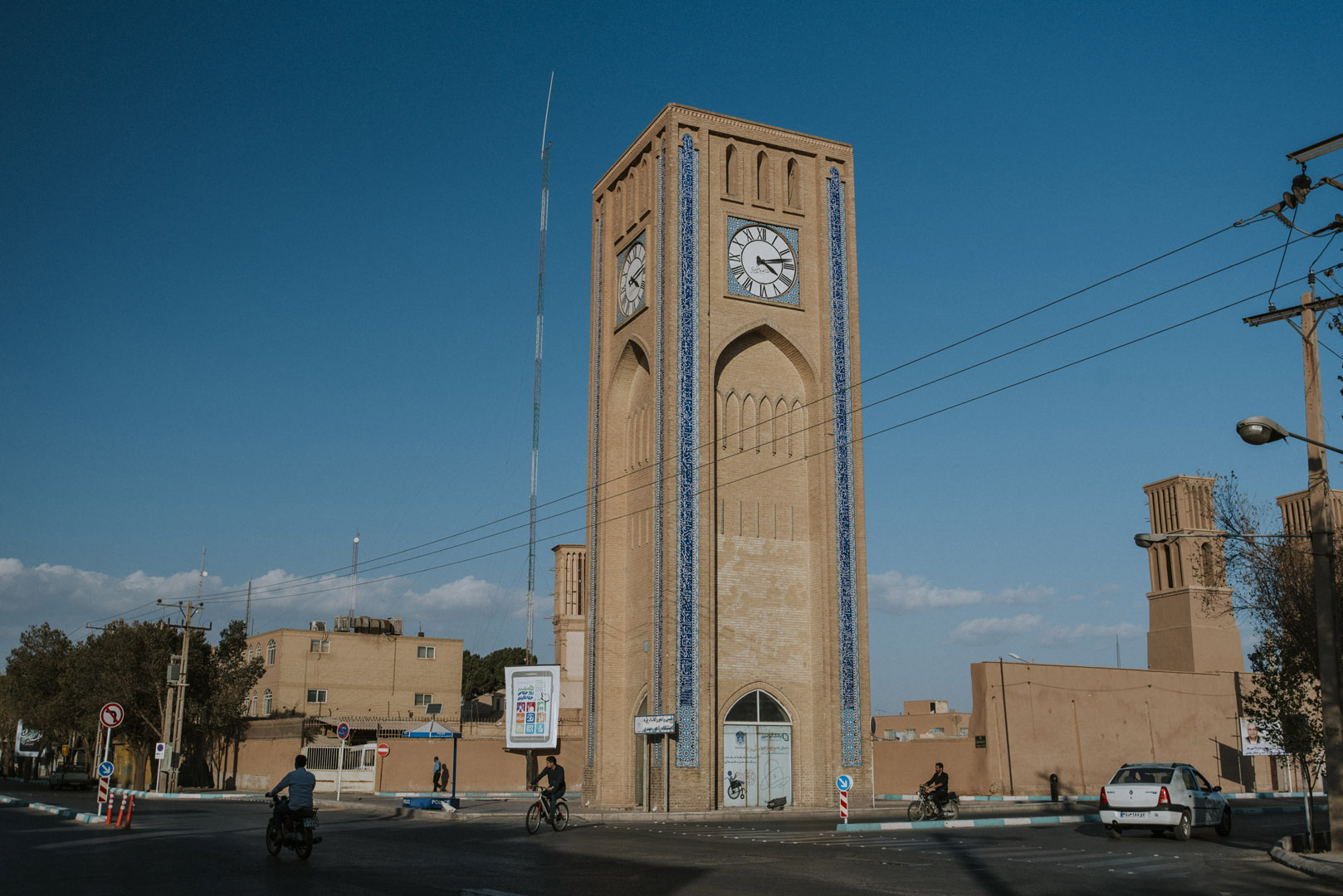 Na drugiej stronie ulicy znajduje się meczet piątkowy (31°54'05″N 54°22'06″E). Brama wejściowa tego meczetu ma jedne z najwyższych minaretów w Iranie.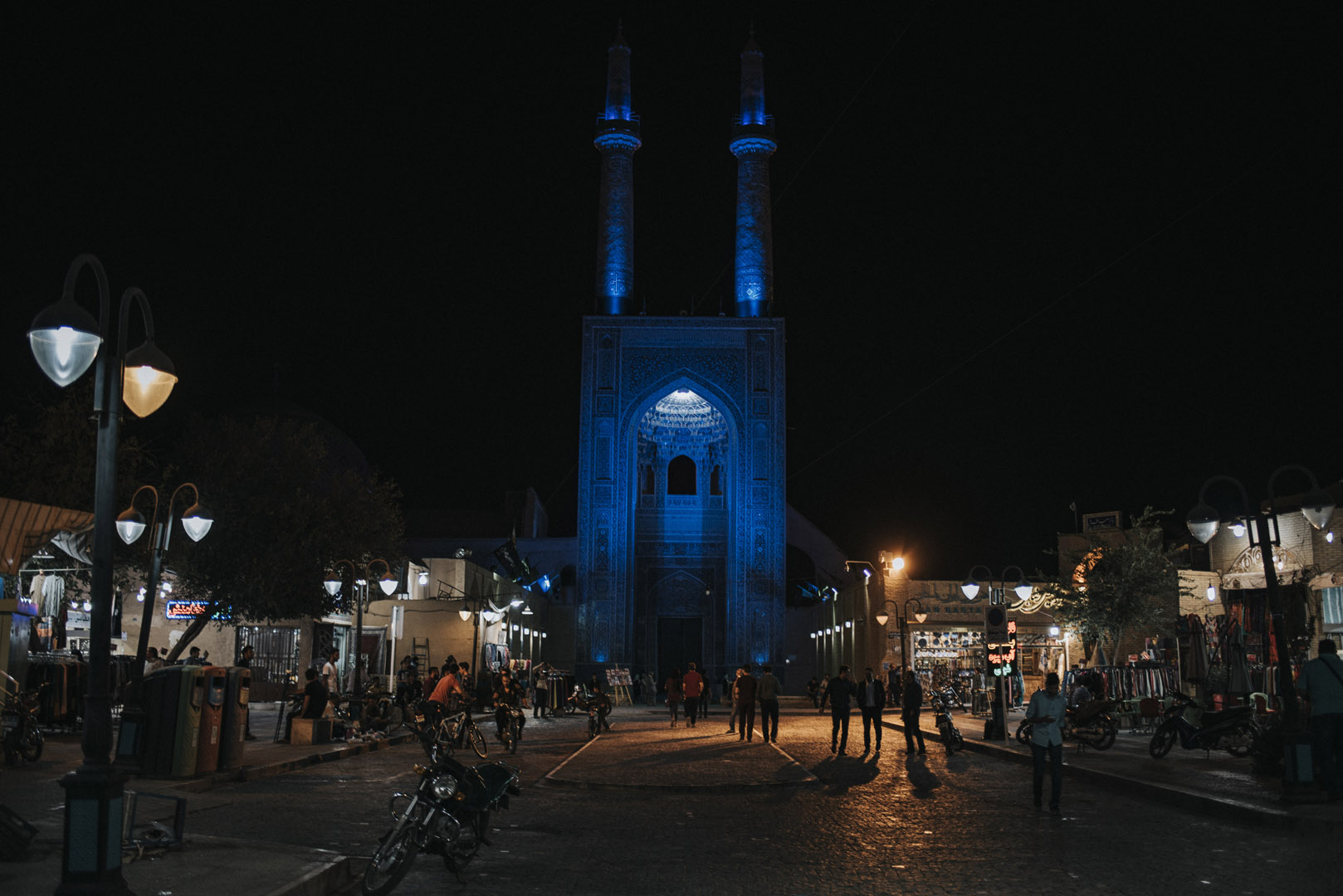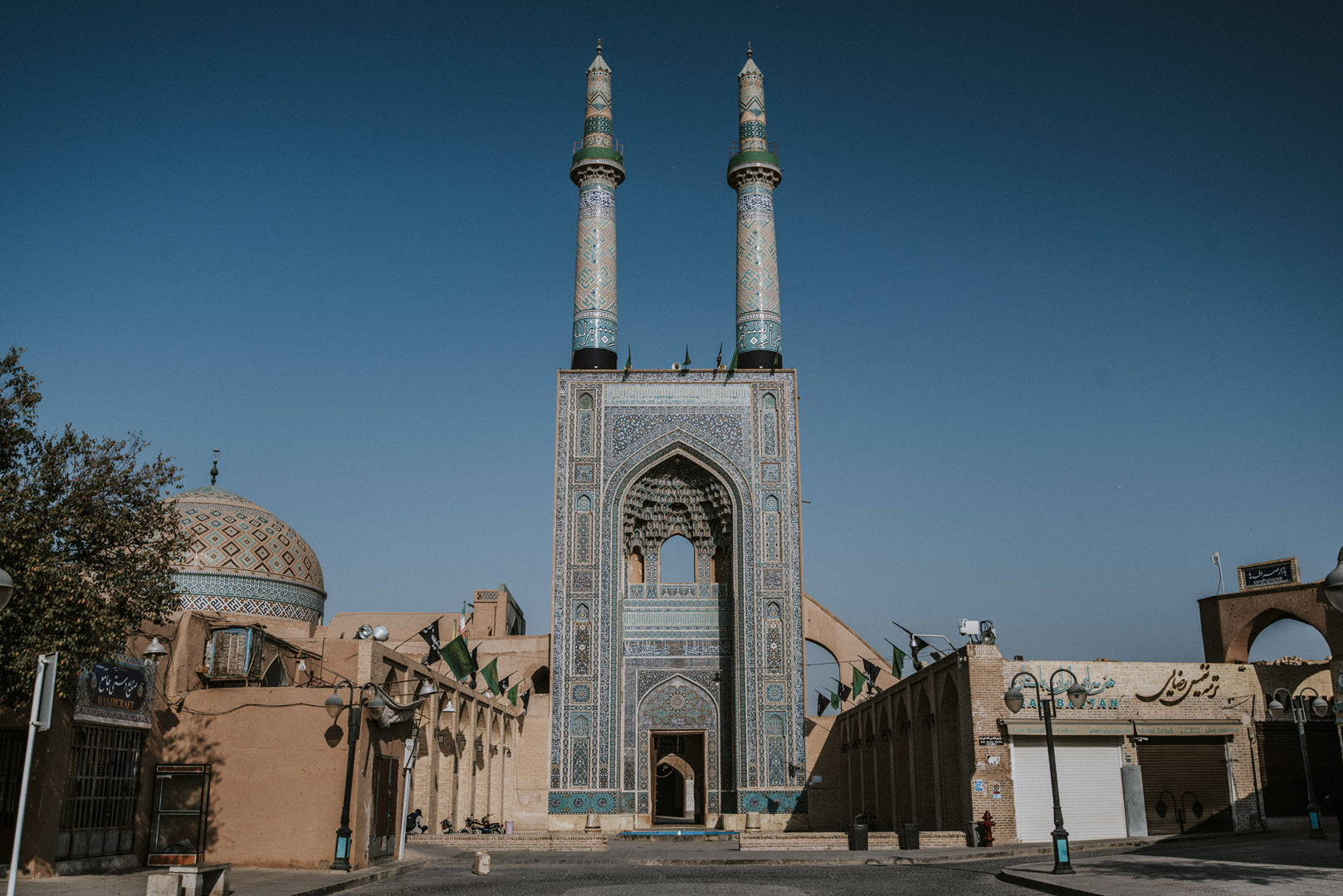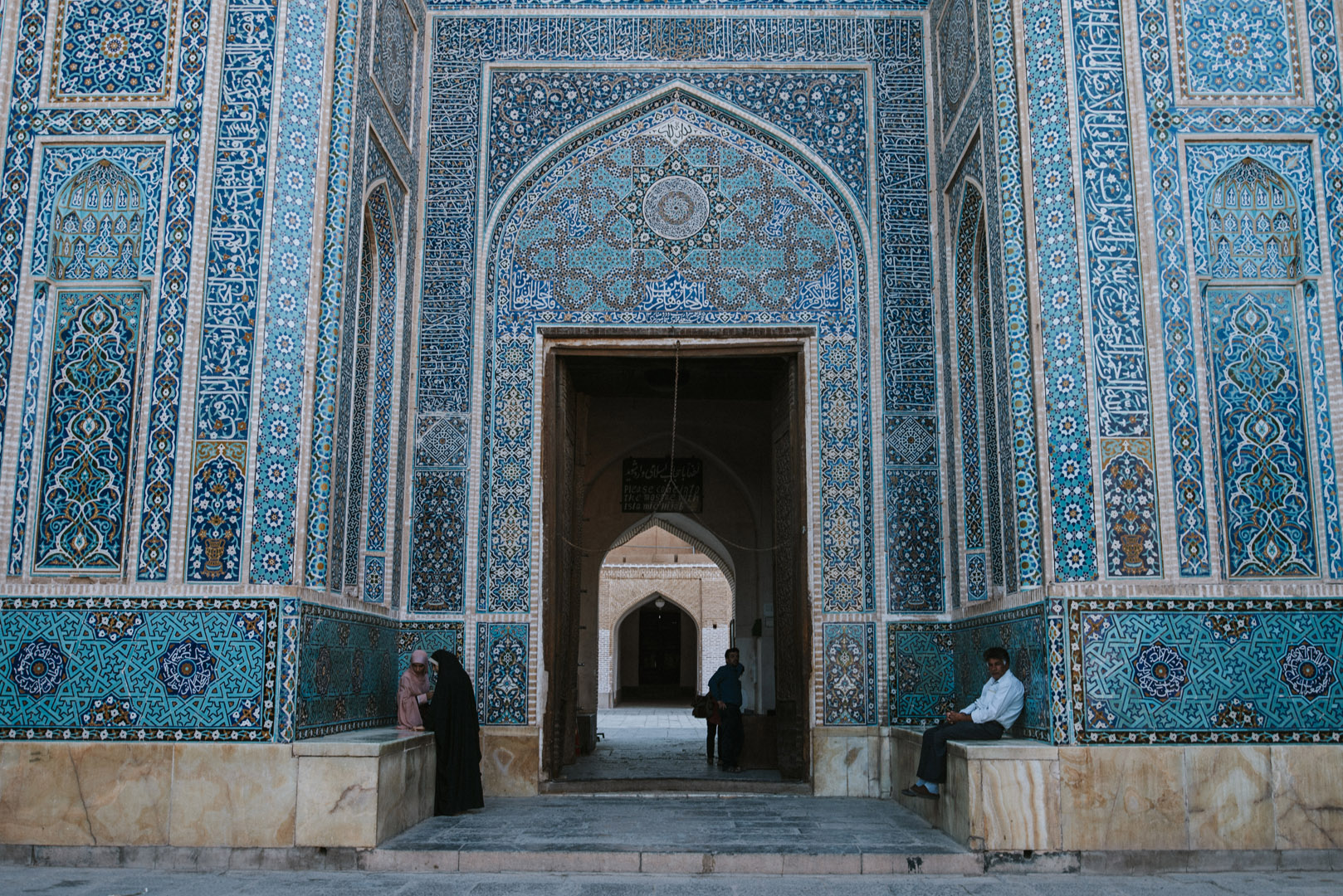 Za bramą znajduje się całkiem rozległe podwórko.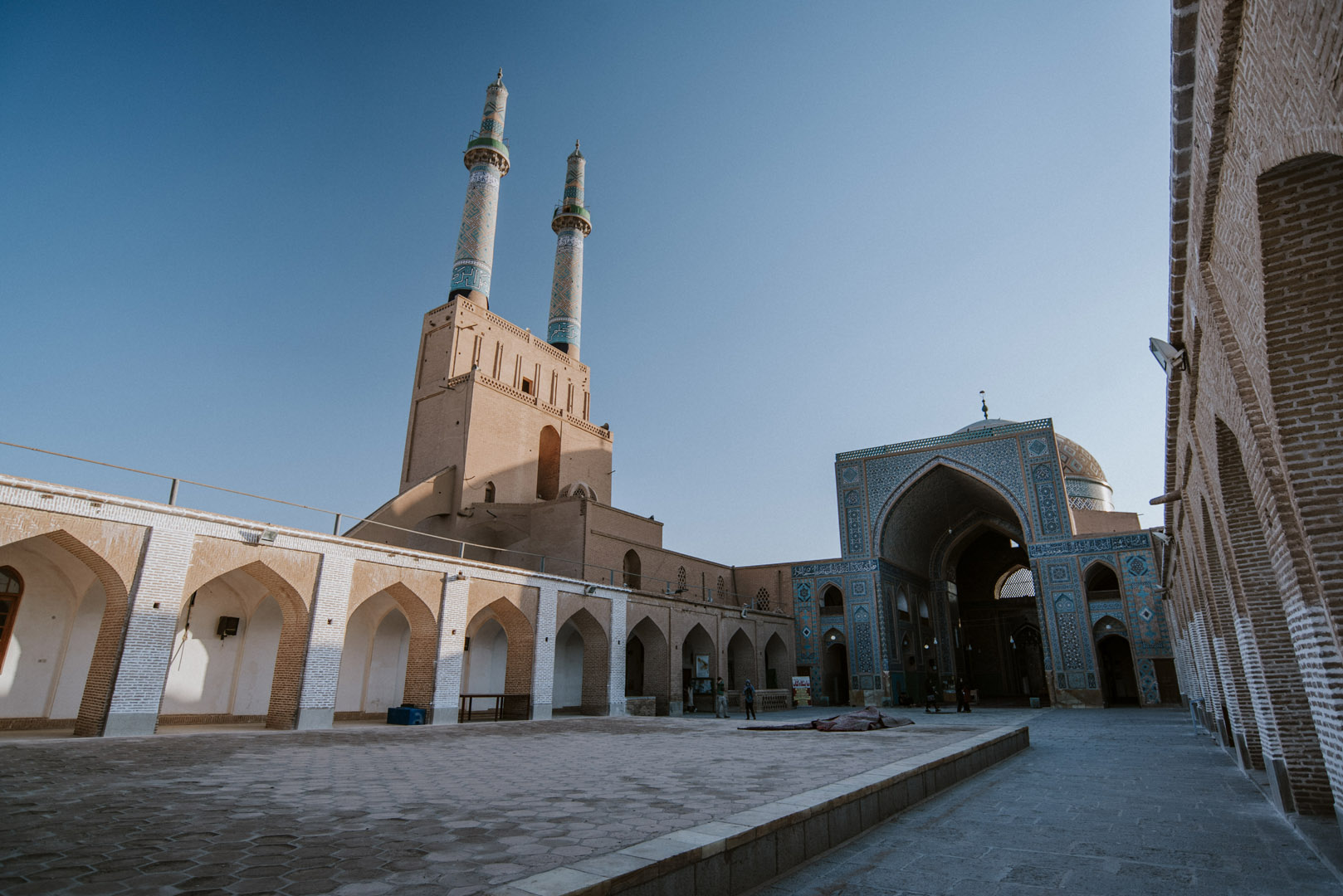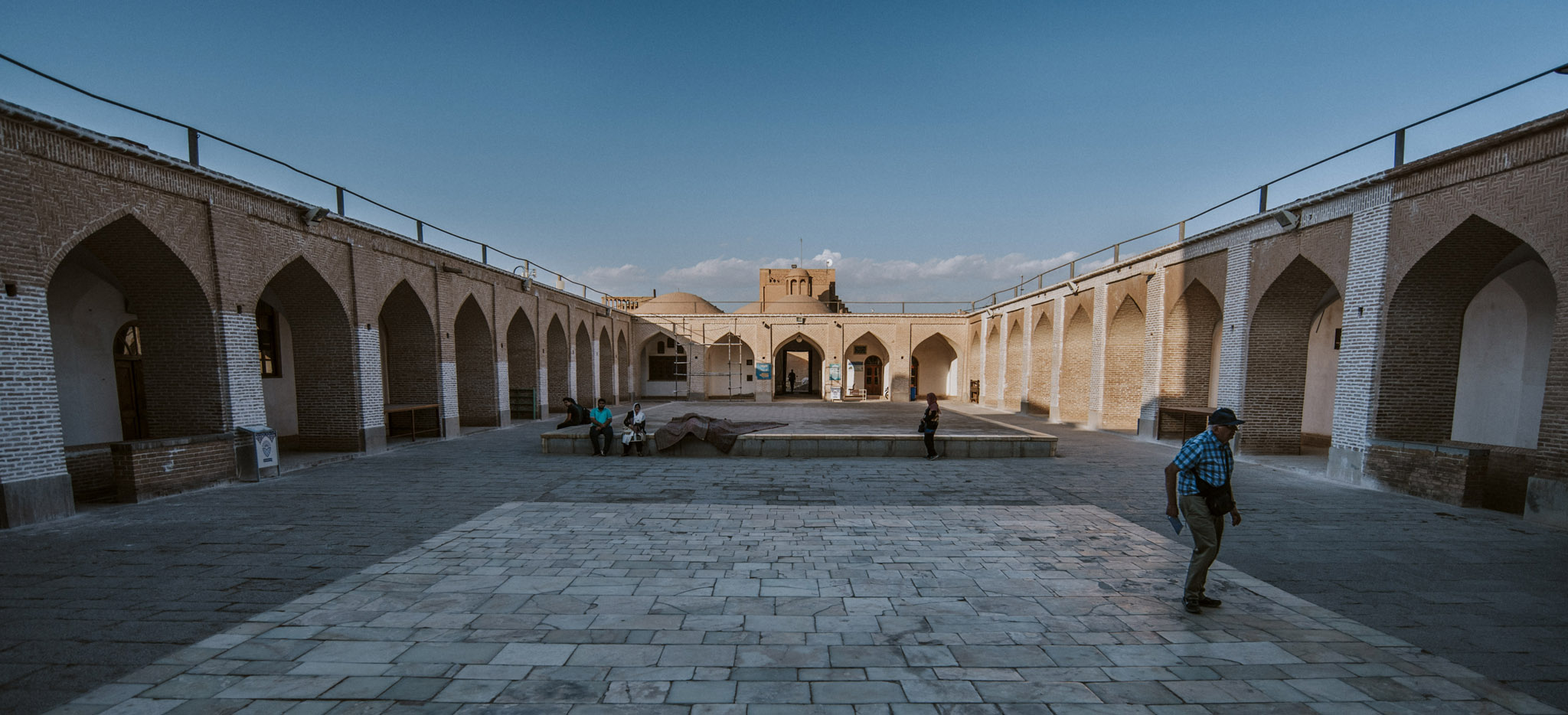 Właściwa część meczetu przeznaczona do modlitwy.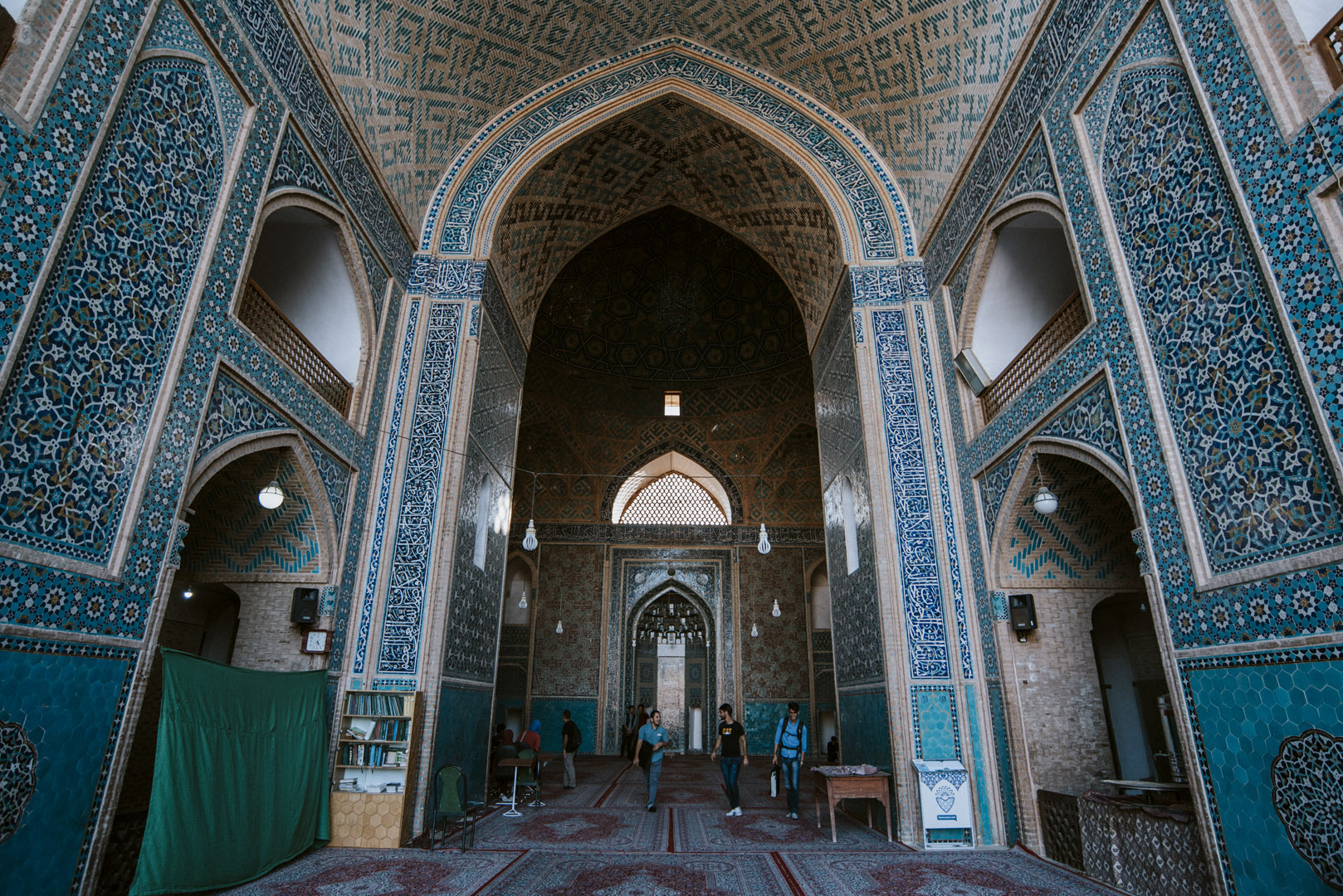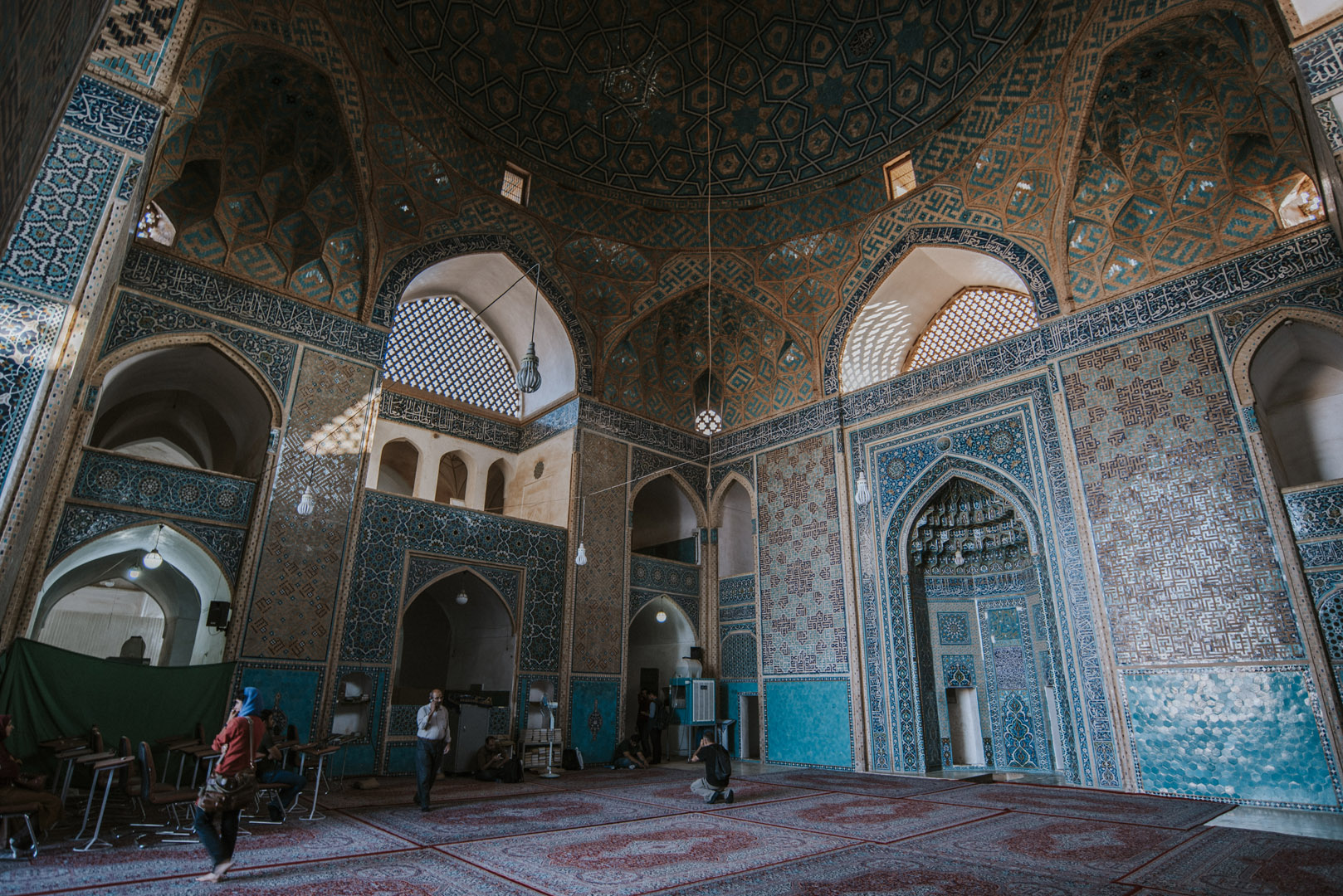 Kompleks Amir Czachmagh (مجموعه میدان امیرچخماق, Amir Chakhmaq Complex, 31°53'36″N 54°22'11″E), jedno z ważniejszych miejsc w Jazd. Kompleks składa się z meczetu, karawanseraju, łaźni, studni, tekje (religijne miejsce, ale do opłakiwania a nie modlenia się), znajduje się tam nawet niewielki bazar. W pobliżu znajduje się muzeum wodne (water museum) pokazujące budowę i cel kanatów (podziemnych kanałów, którymi transportowano chłodną wodę z gór).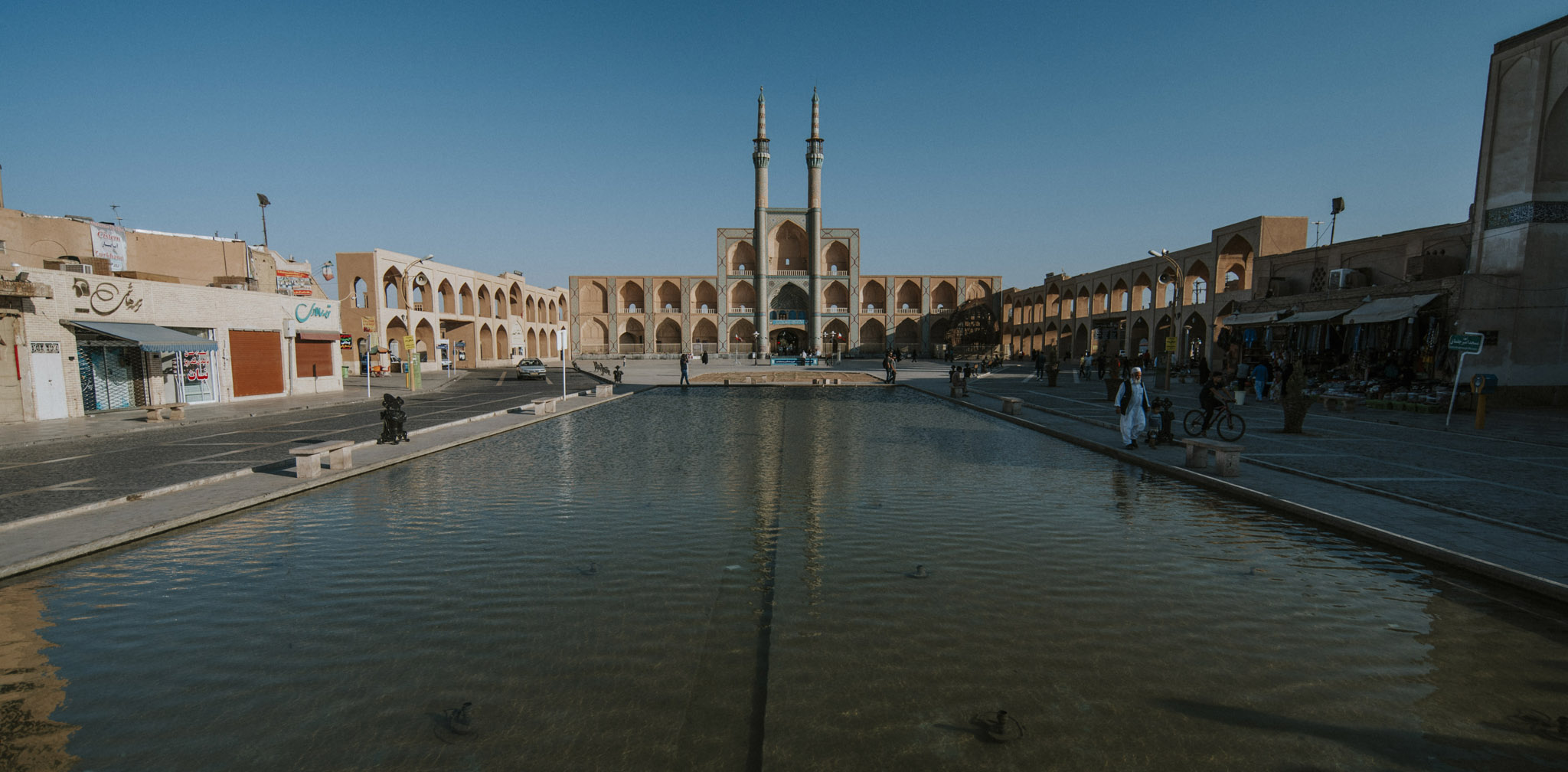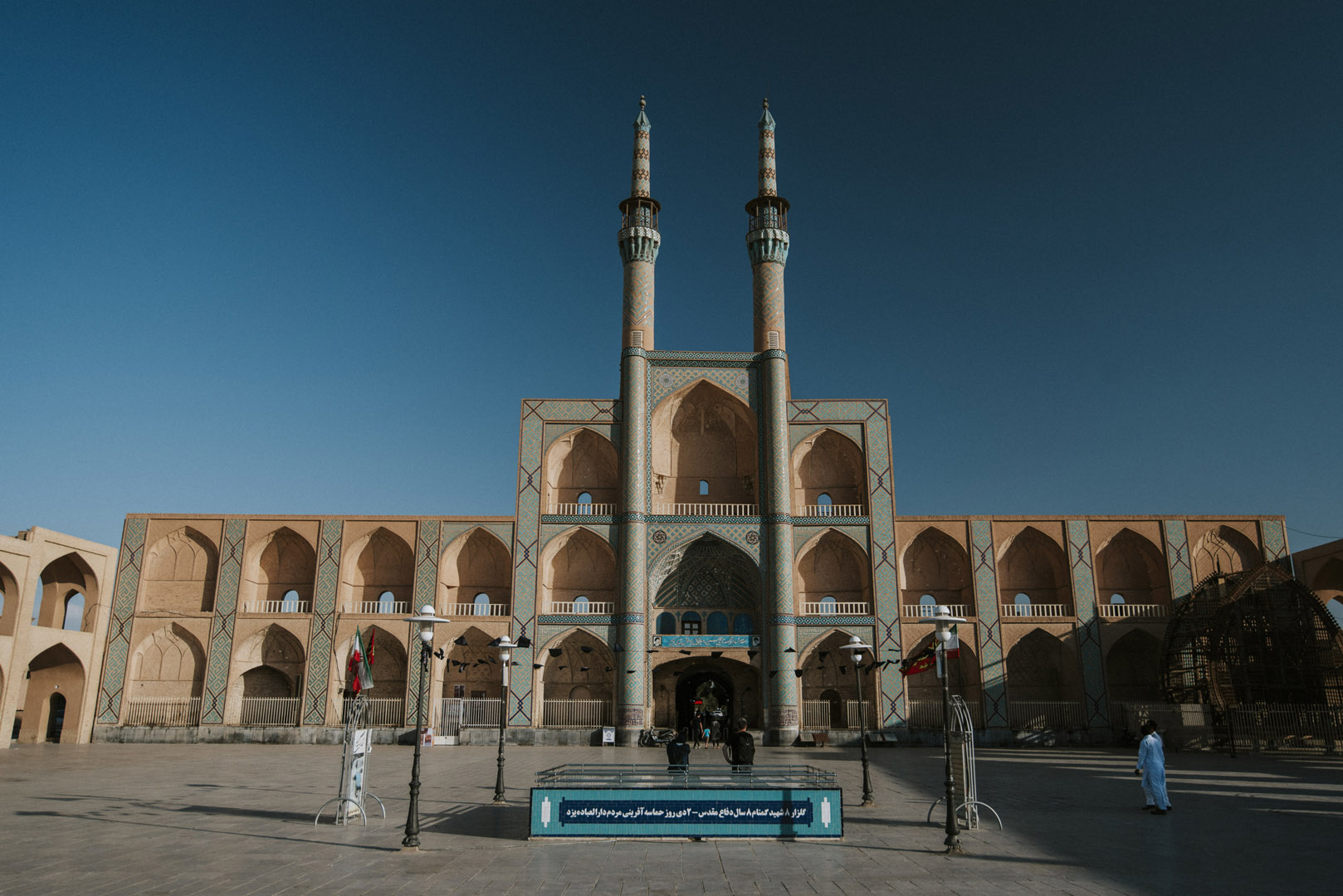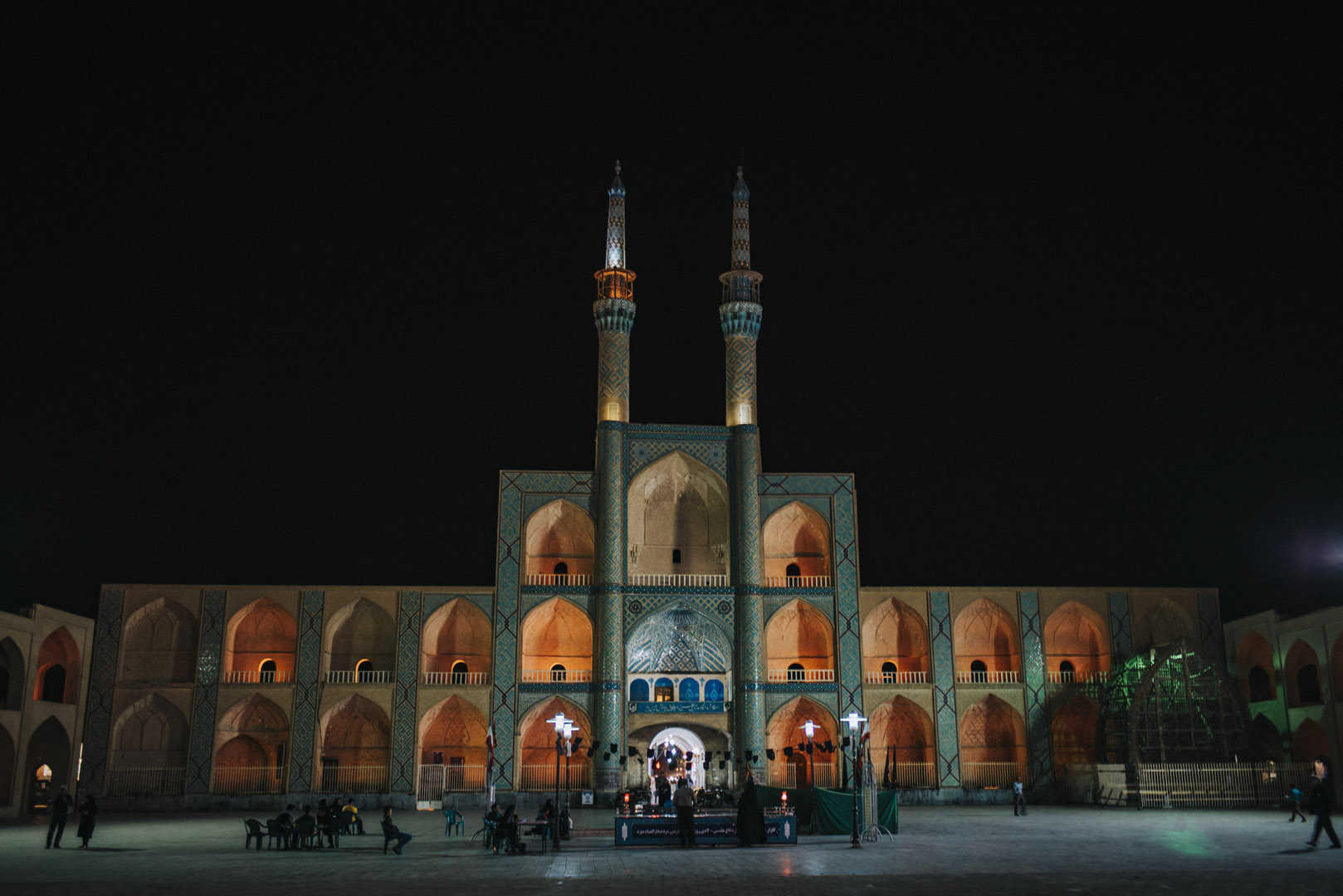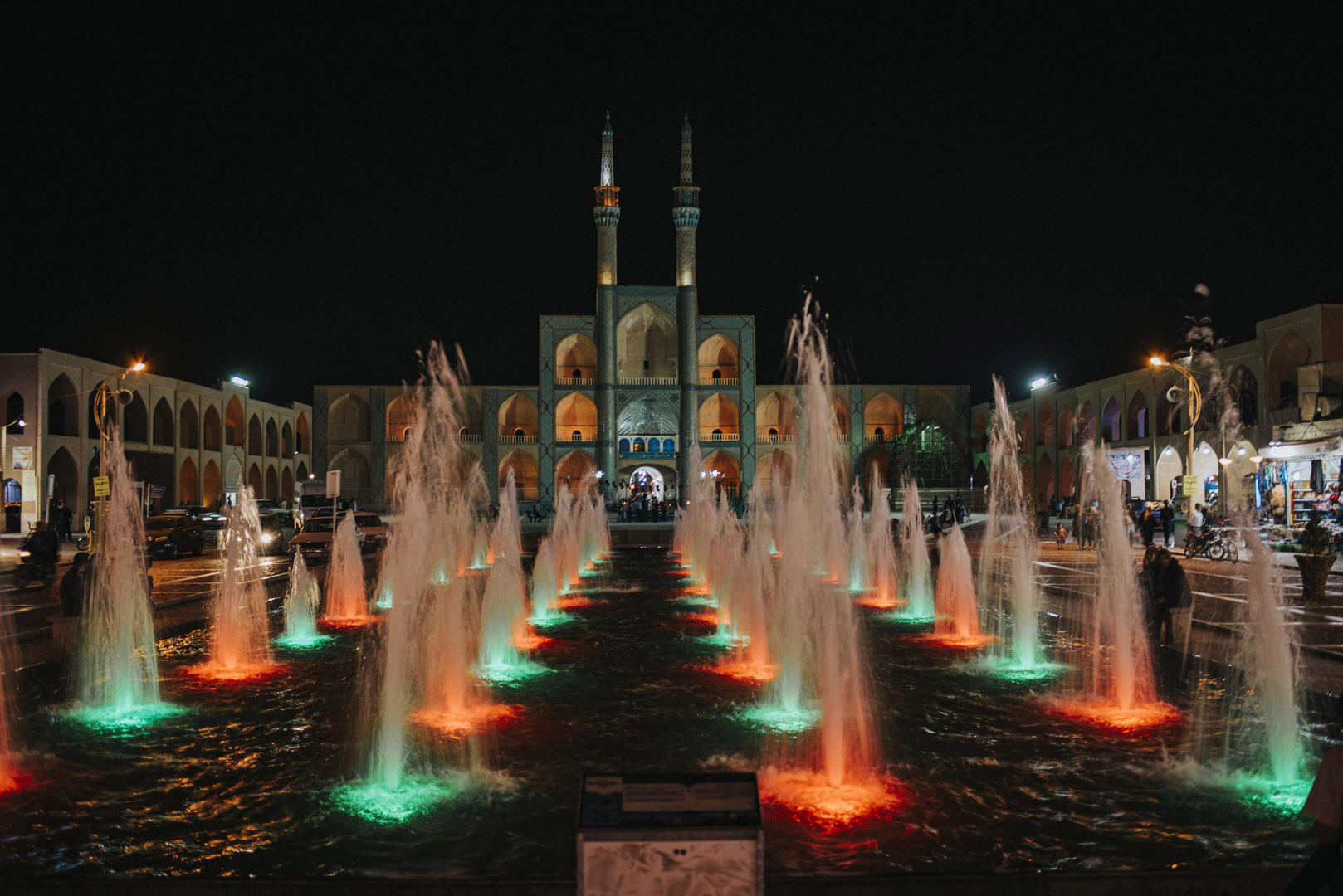 Ataszkade (آتشکده یزد, Yazd Atash Behram albo Atashkadeh-e Yazd, 31°52'52″N 54°22'24″E) to Zaratusztriańska świątynia ognia.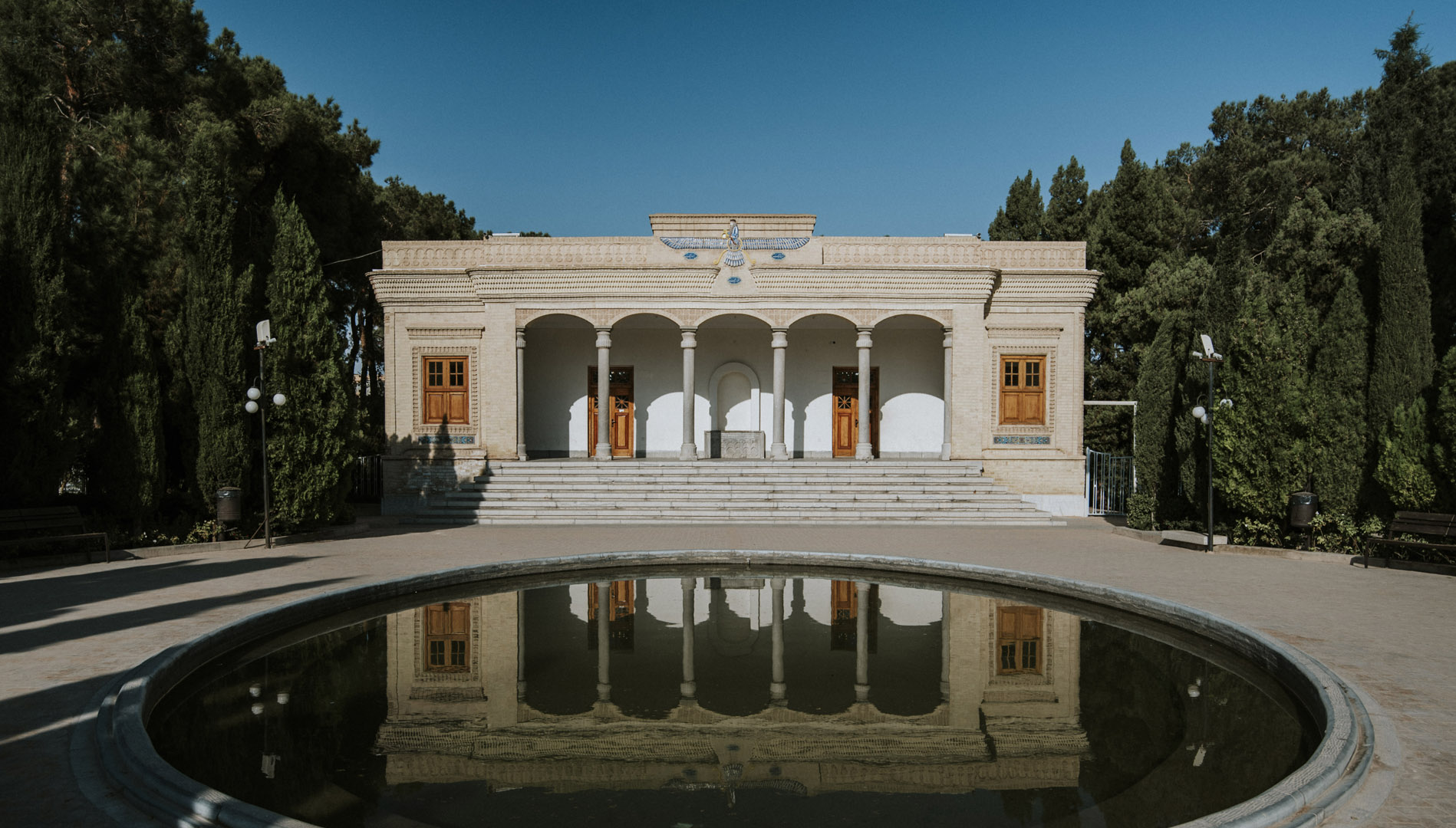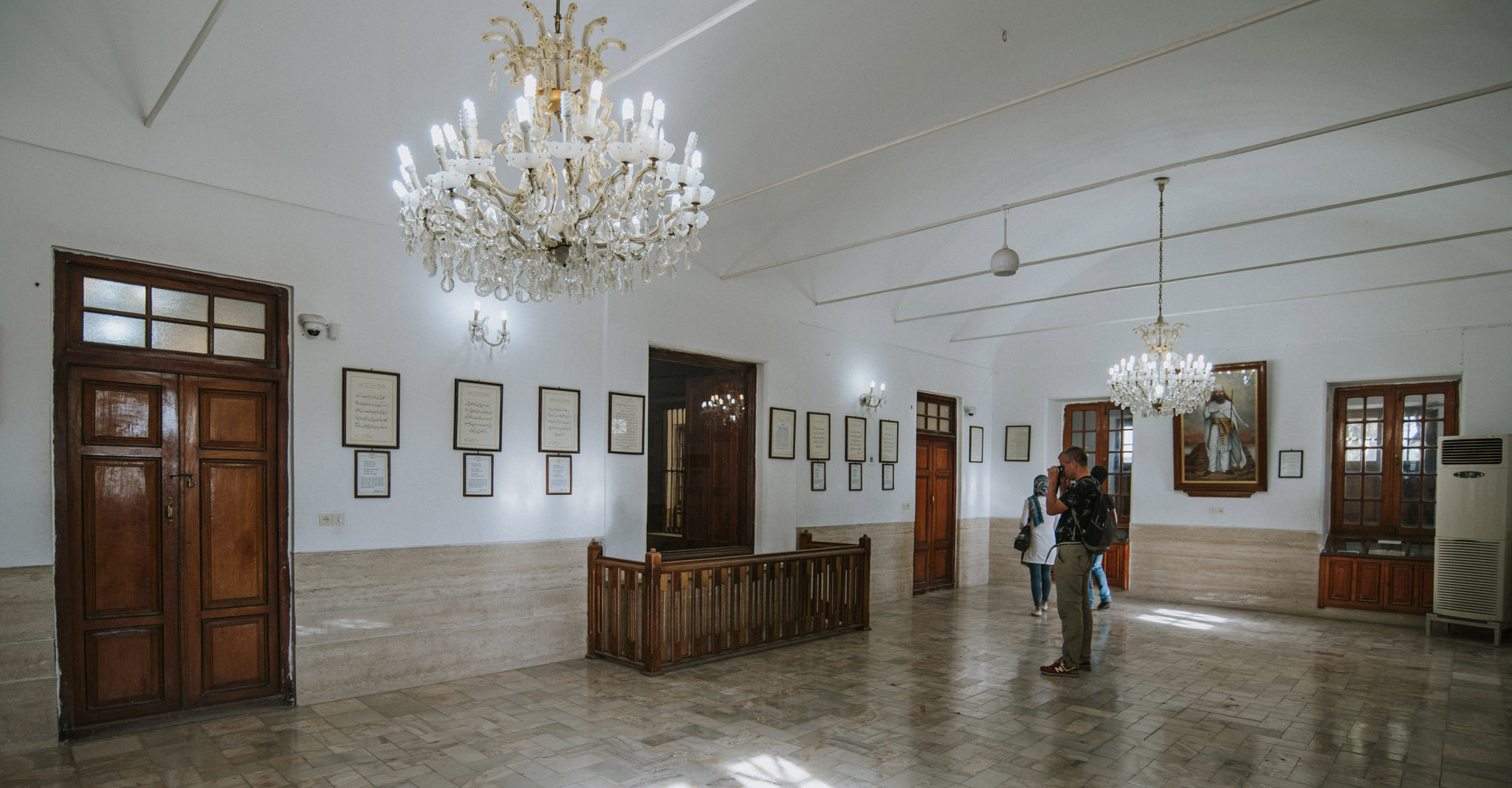 Podobno ogień w tej świątyni pali się nieprzerwanie od półtora tysiąca lat. Niestety ogień jest ledwie widoczny, bo od szyby oddzielającej turystów od ognia mocno odbijało się światło.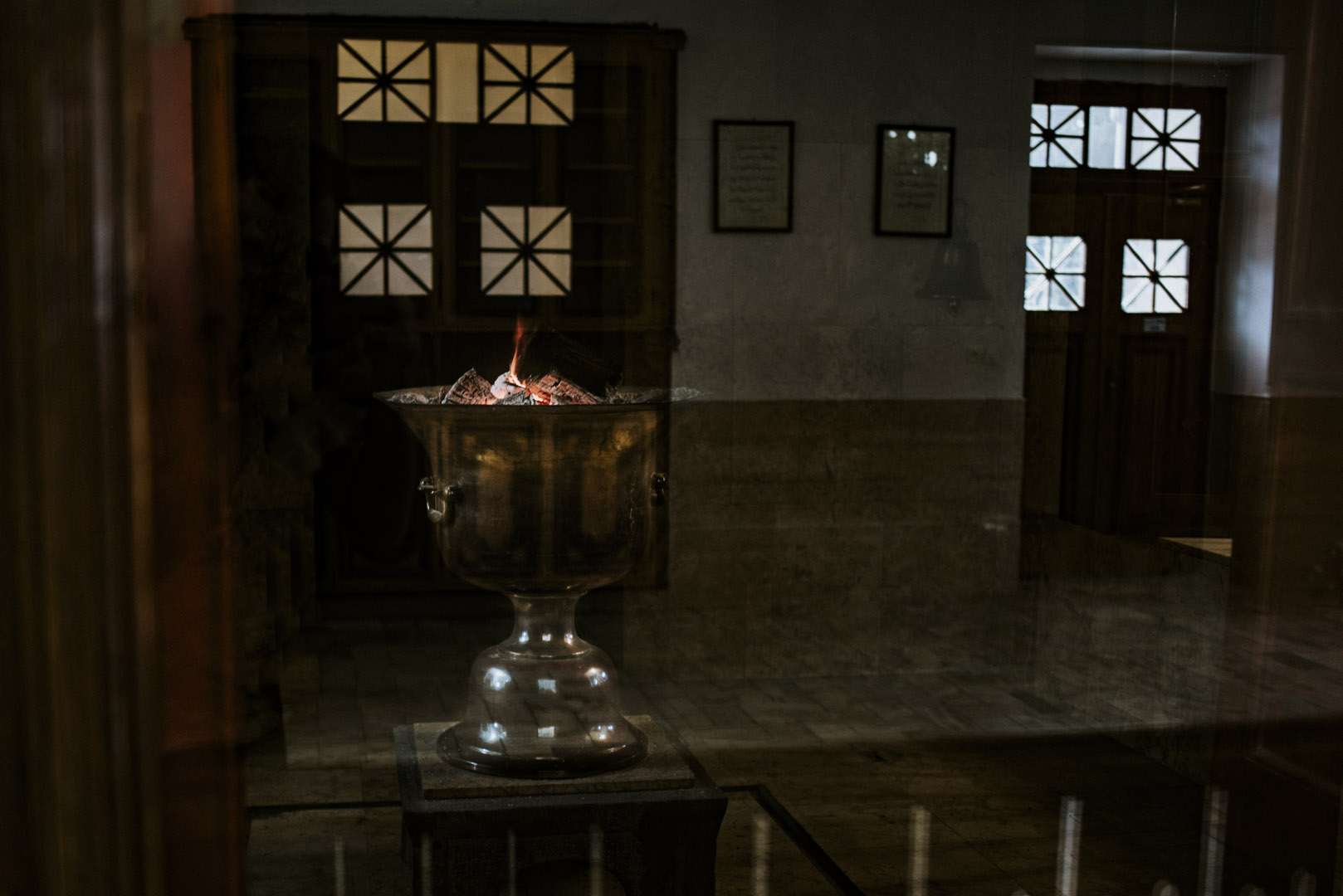 Ogród Doulat Abad (دولت‌آباد, Dowlat Abad, 31°54'09″N 54°21'10″E), wpisany razem z innymi ogrodami Irańskimi na listę światowego dziedzictwa UNESCO. Widoczny na zdjęciu w ogrodzie wiatrołap jest jednym z najwyższych na świecie.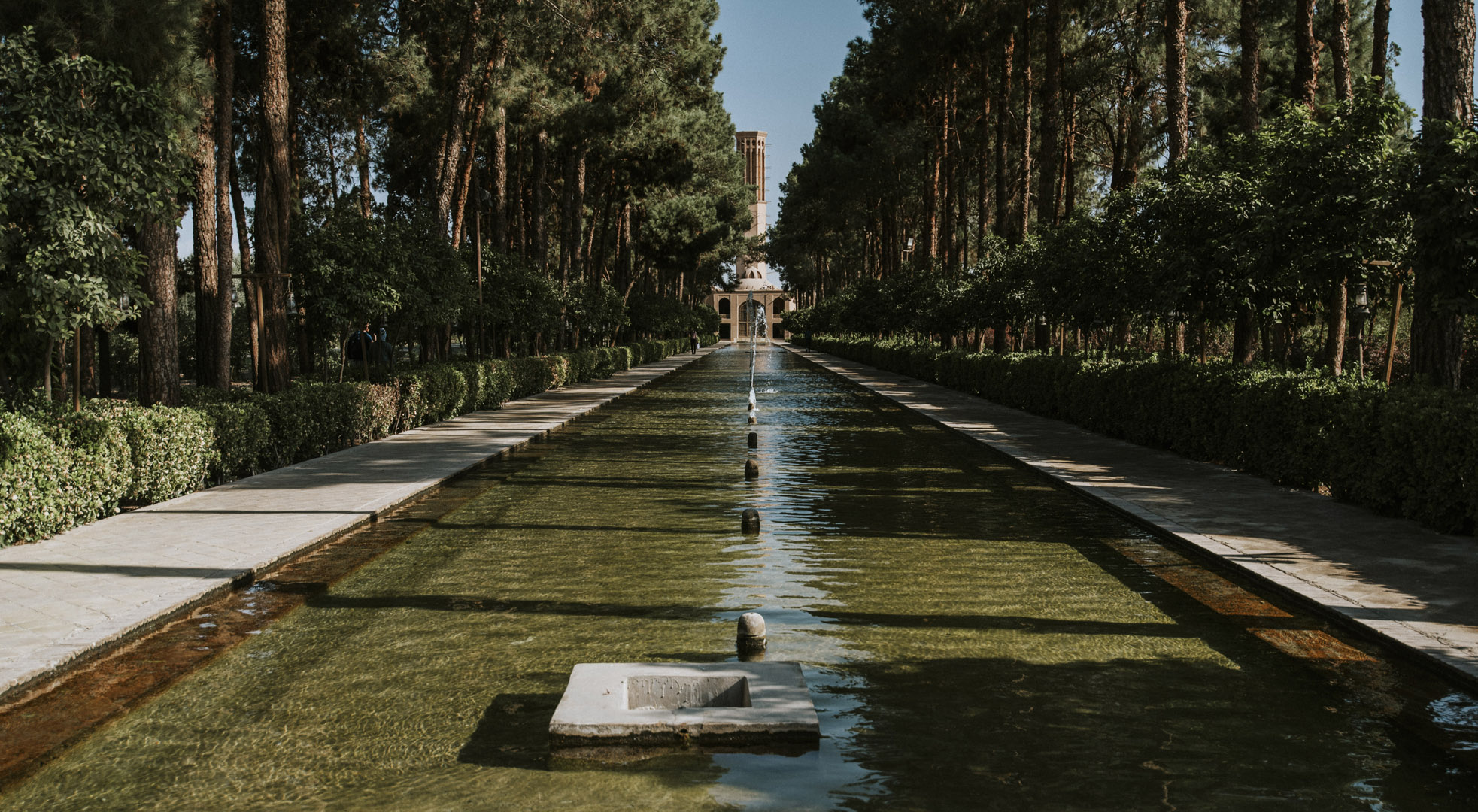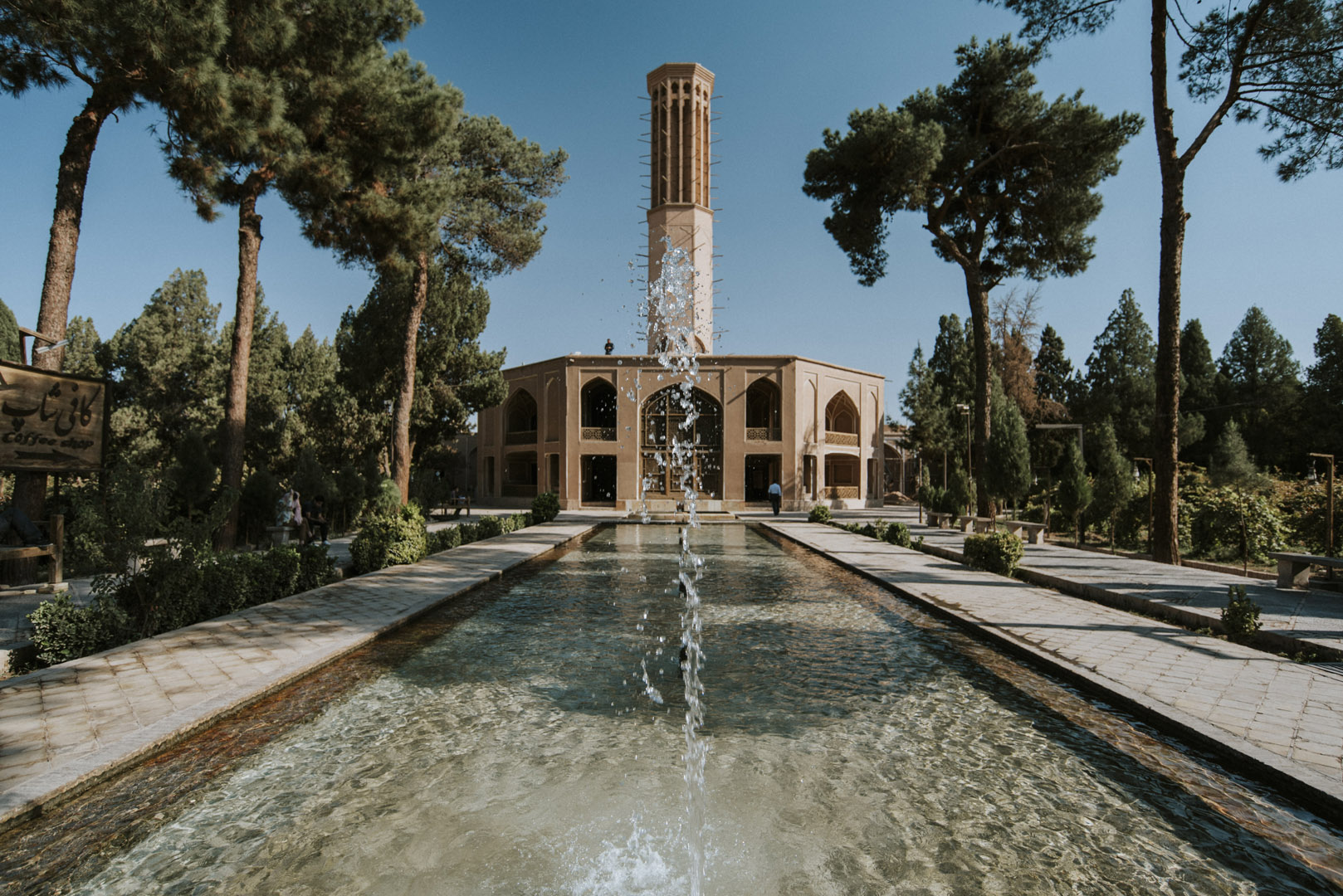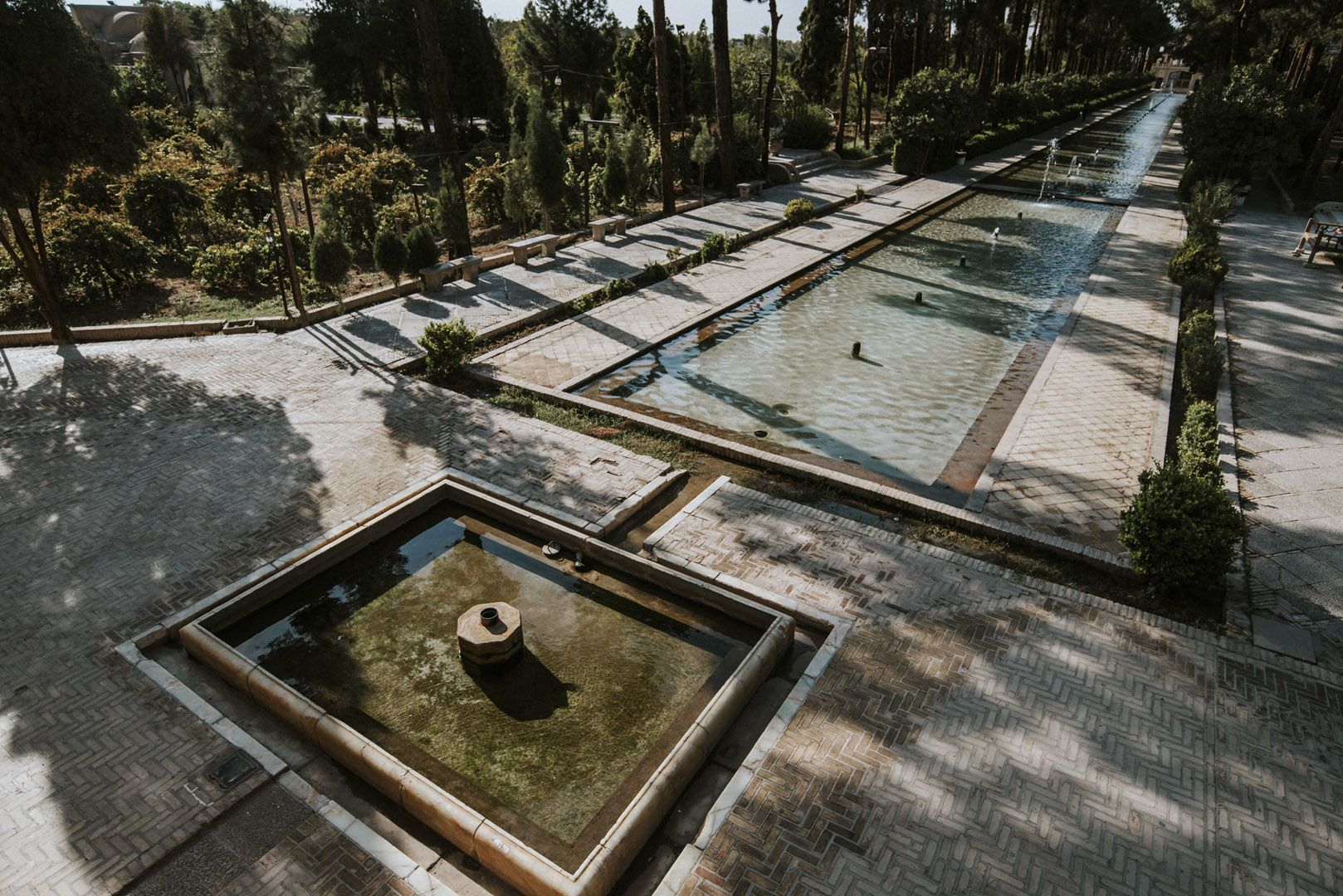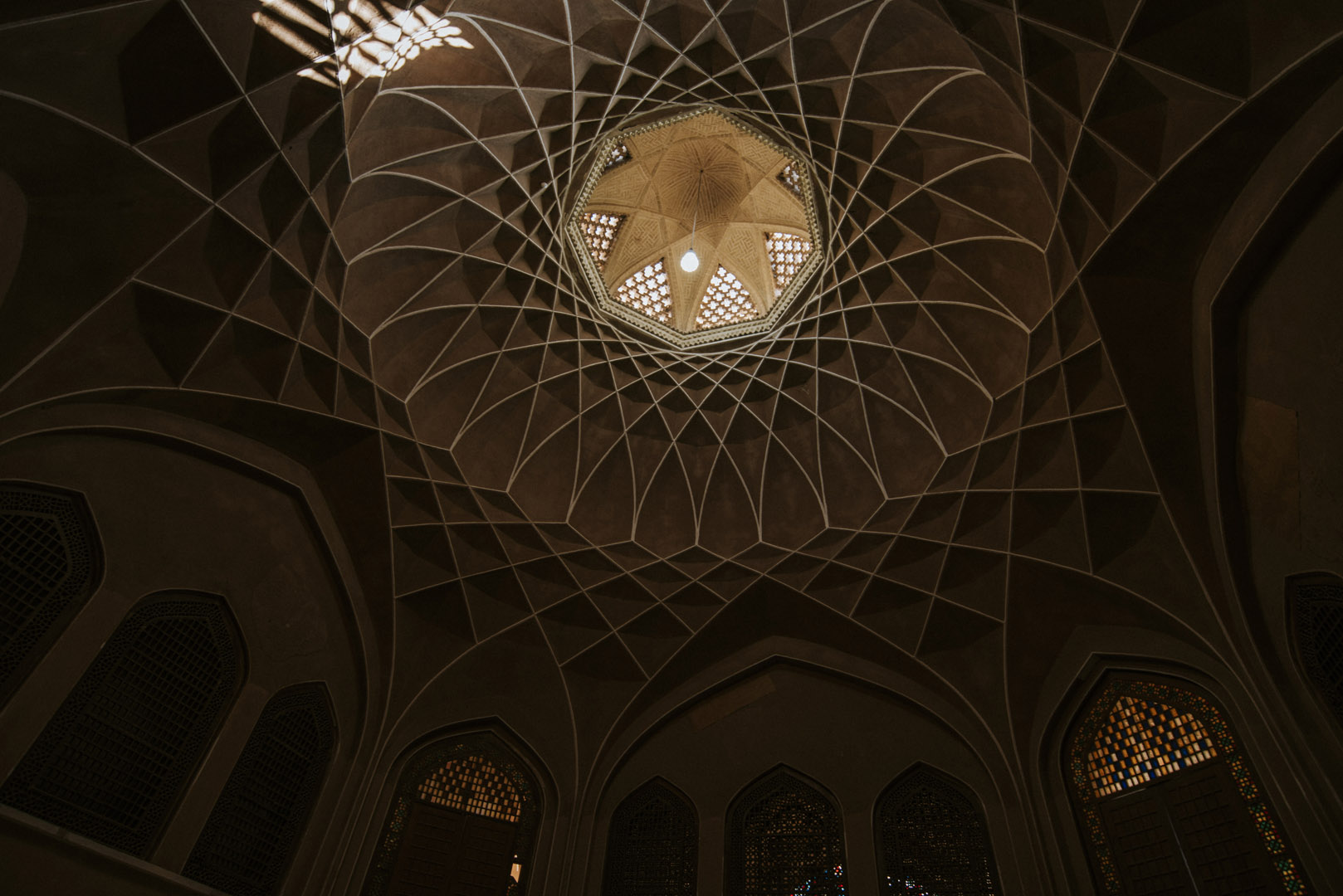 Imam Zade Dżafar (امامزاده جعفر, Imam Zadeh Jafar, 31°53'51″N 54°21'39″E). Jest to jedno z holy shrine, grobowców, świętych miejsc szyickich o ścianach wyłożonych malutkimi lustrami dającymi niesamowity efekt. Lustra stosowane są, aby zwiększyć ilość światła we wnętrzu.