Wczoraj o 20:45 odbył się mecz Polska – Czechy, który niestety Polska przegrała. Zanim to jednak nastąpiło kibice mieli wyjątkowo dobry nastrój.
Jeden z kibiców przez kilka minut kierował ruchem drogowym zmuszając samochody do przepuszczenia kibiców zmierzających do strefy kibica.
Jeszcze przed wejściem do strefy kibice mieli uśmiechy na twarzach i chętnie się dawali fotografować.
Wewnątrz strefy kibica prawie wszyscy byli mniej lub bardziej wymalowani w barwy narodowe. Wielu było takich, dla których czapki, szaliki i flagi na policzkach to za mało…
Na poniższym zdjęciu widać ok. 35% z 40 000 kibiców obecnych w strefie kibica.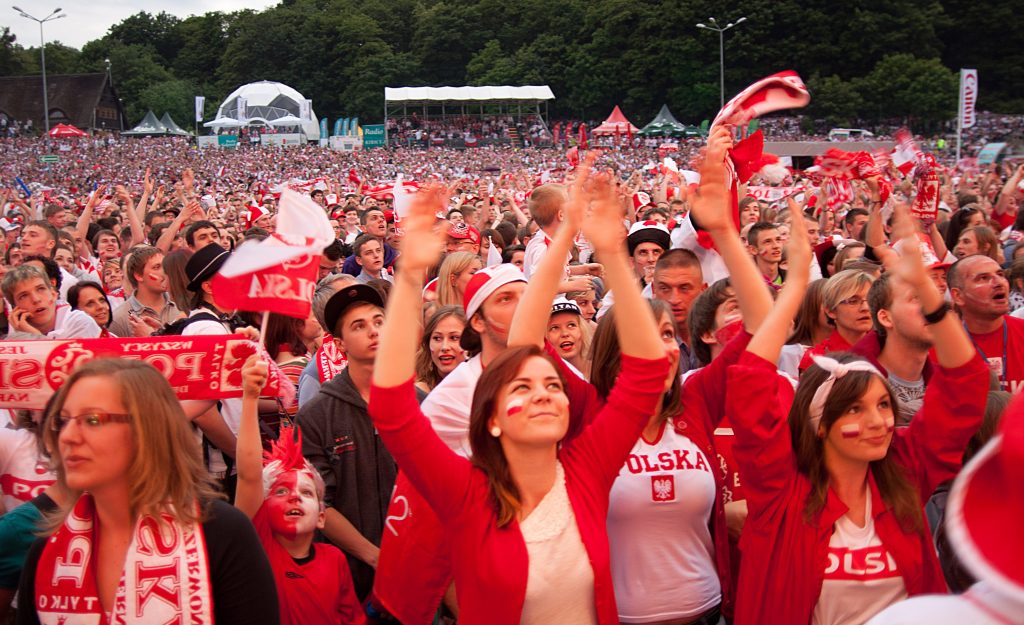 Do hymnu powstań! Wszyscy kibice podnieśli szaliki, gdy nasza reprezentacja weszła na boisko i zaczął być śpiewany polski hymn.