Katownia was first a one of the gates leading inside the city, later expanded and served as a prison, court room, it had also a torture chambers. Now there is located Amber museum together with small museum of building history. Atop of tower is also a view point. In the same bulding, but at the ground floor is amber jewellery shop.
Katownia is located in Gdańsk's Main City district at 54°20'59″N 18°38'50″E.
Ticket prices:
Normal price 16 zł, reduced 8 zł.
Viewpoint, normal price 10 zł, reduced 5 zł.
You can also buy 90 day pass to all eight branches of Gdańsk municipal museums, normal price 80 zł, reduced 50 zł.
On Wednesdays entrence is free. See https://muzeumgdansk.pl/index.php?id=362&L=1 for current information.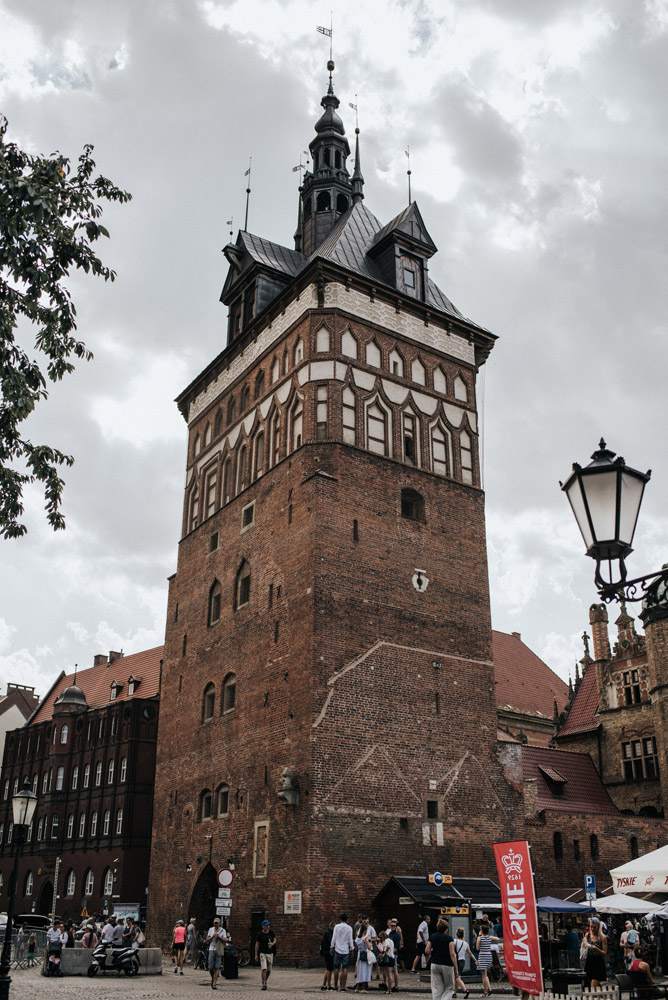 The sightseeing begins with the amber museum.
Amber is gathered in many places all around the world and each place has it's own characteristic amber.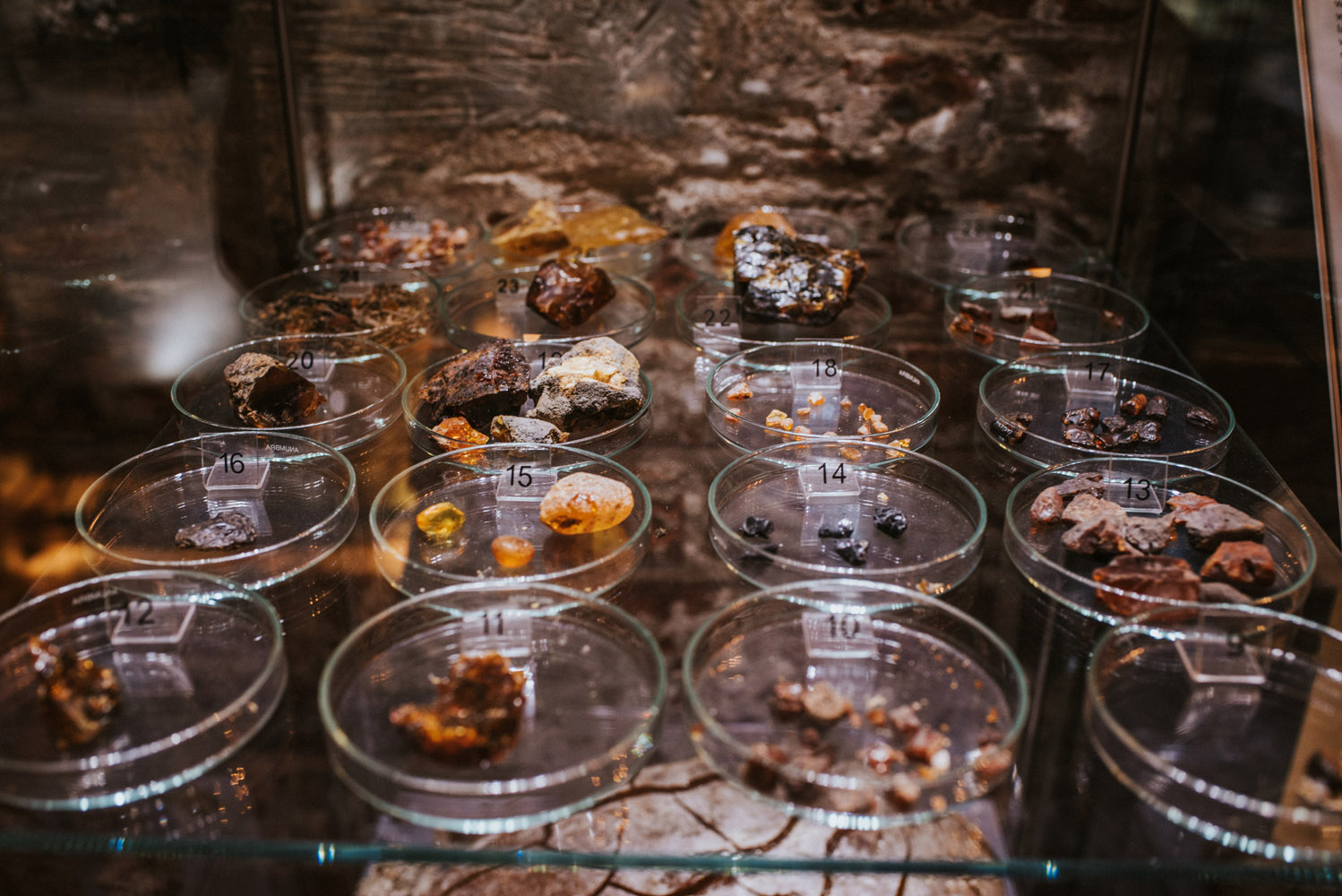 Amber is a resin that have fallen into a water and hardened. Sometimes an insect (in rare cases something bigger) falls into resin resulting in amber with preserved insect exactly how it looked millions of years ago.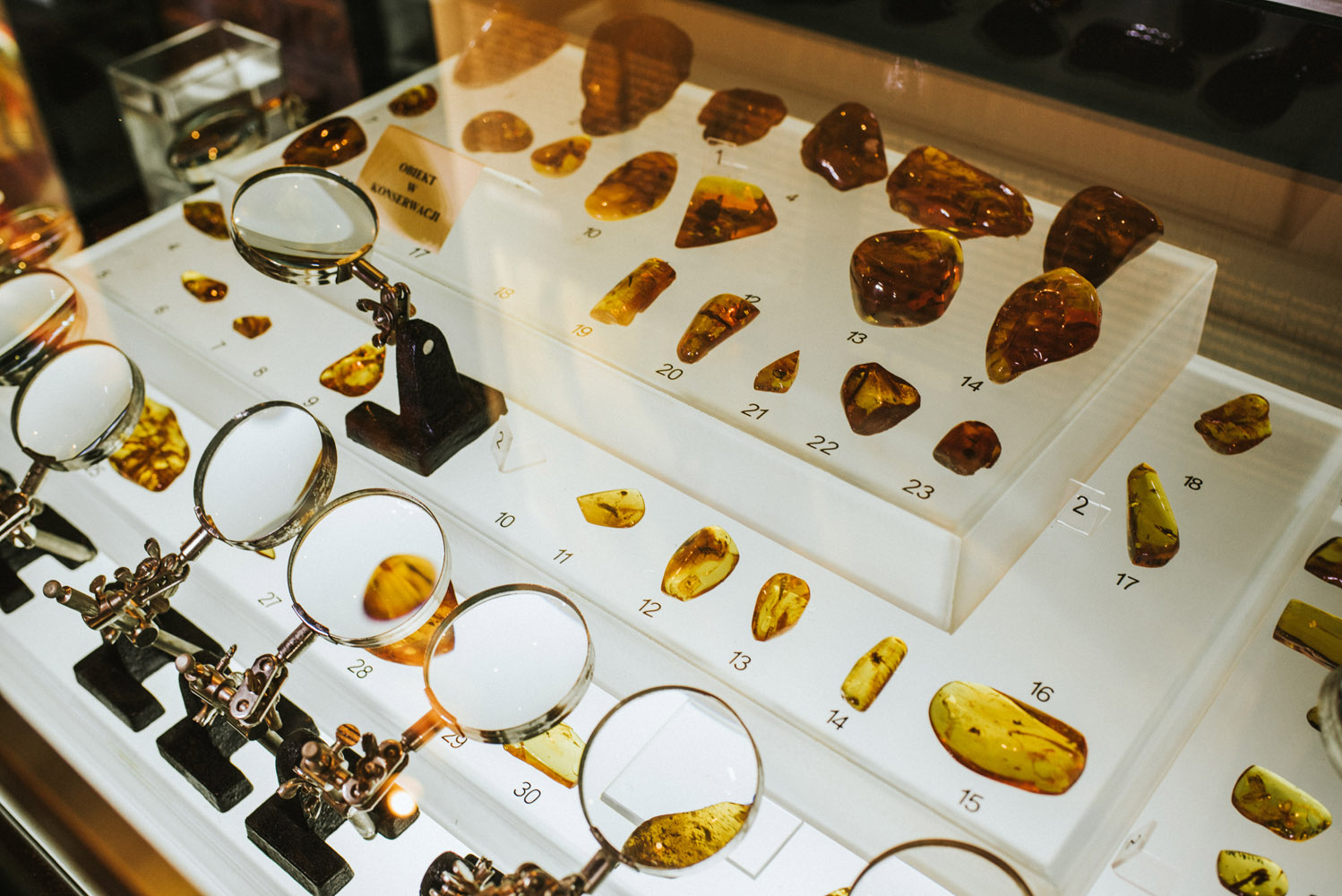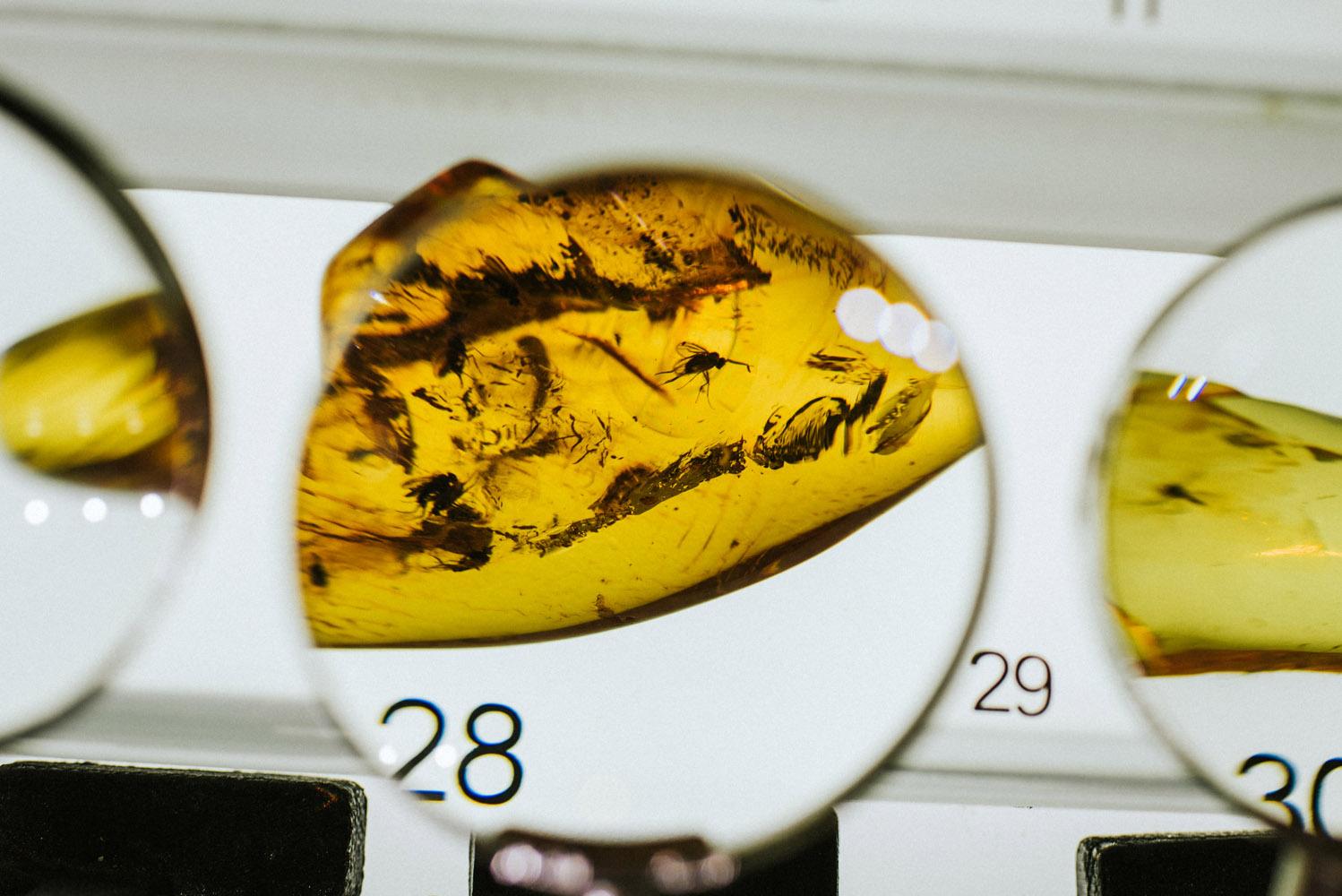 Throughout history a jewellery was made out of amber. Because for a few centuries Gdańsk was the wealthiest city in Poland (and the wealthiest city on Baltic sea and one of the wealthiest cities in Europe), many amber jewelers lived here.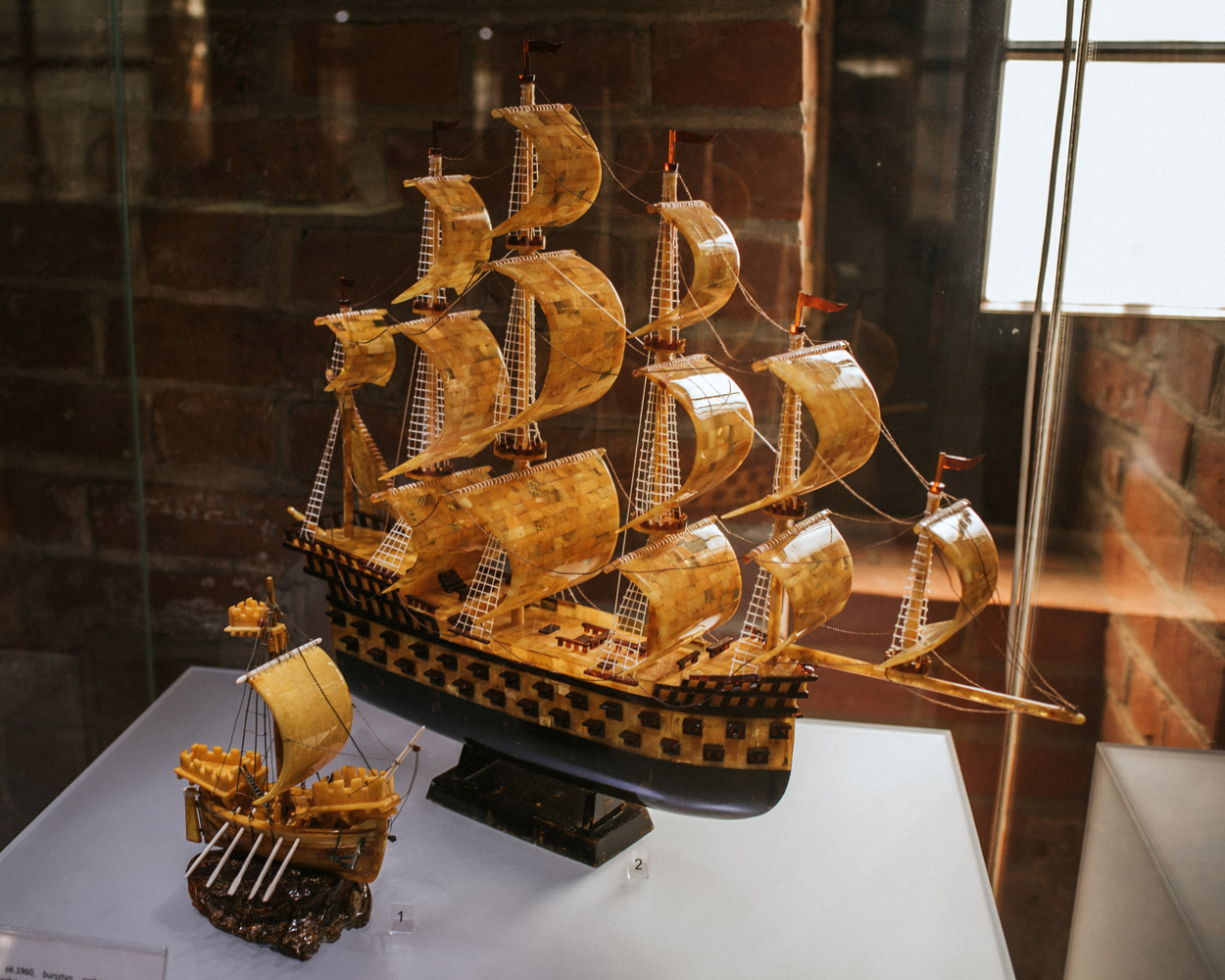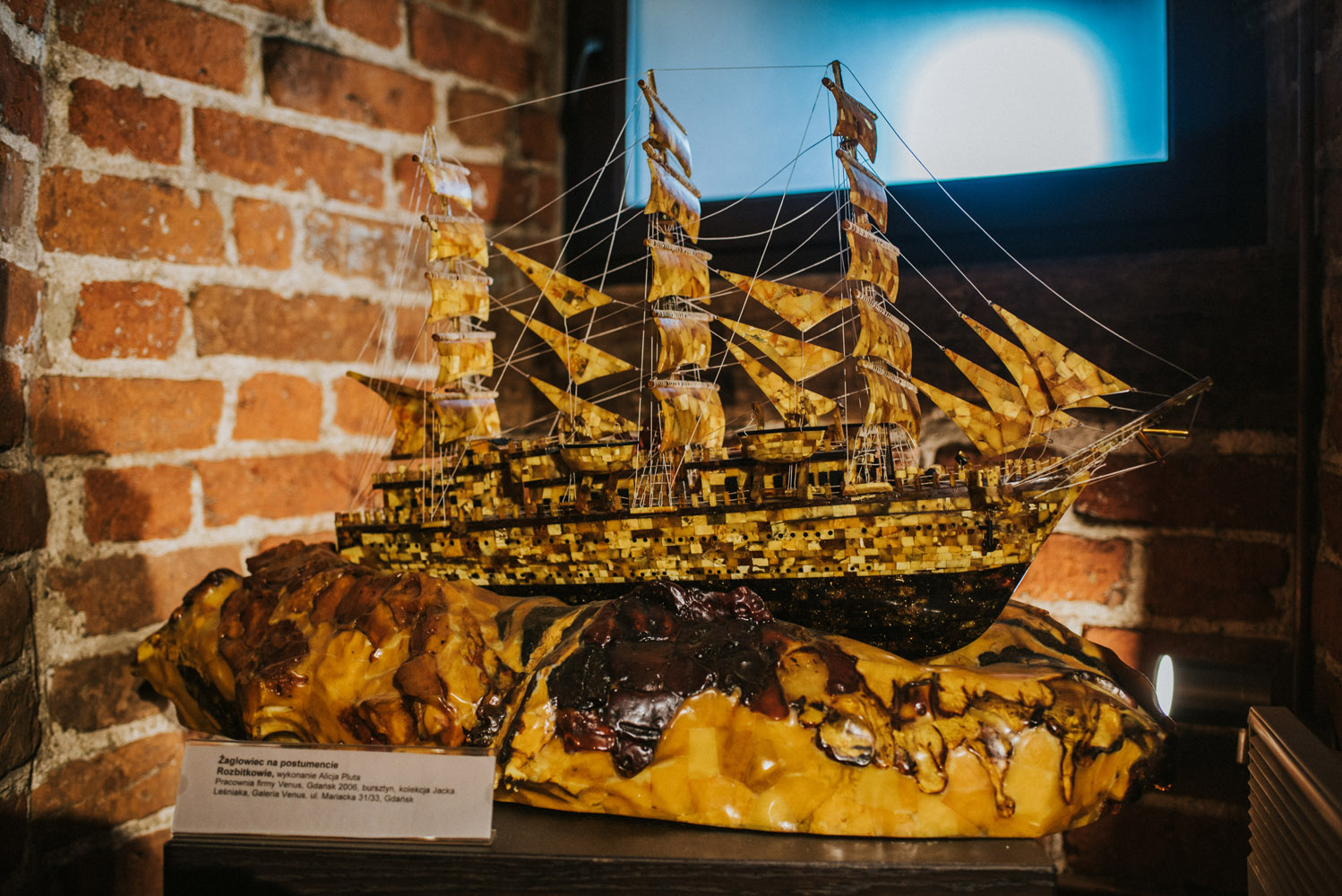 Amber variation of Fabergé egg.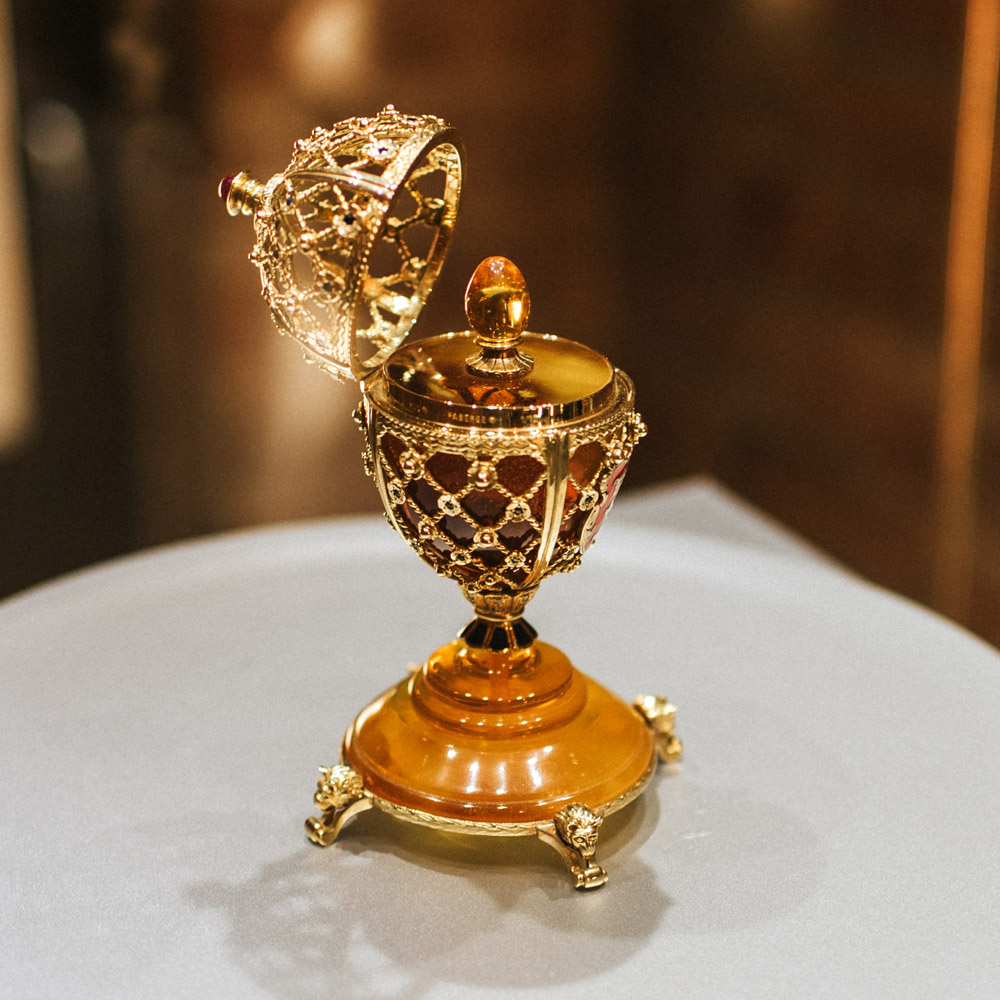 At the highest floor of Prison Tower a viewpoint is located.
East view: at the bottom of the picture we can see parts of Katownia building, close to the Katownia is Brama Wyżynna (High gate), the whole complex of buildings just beside the street is shopping mall.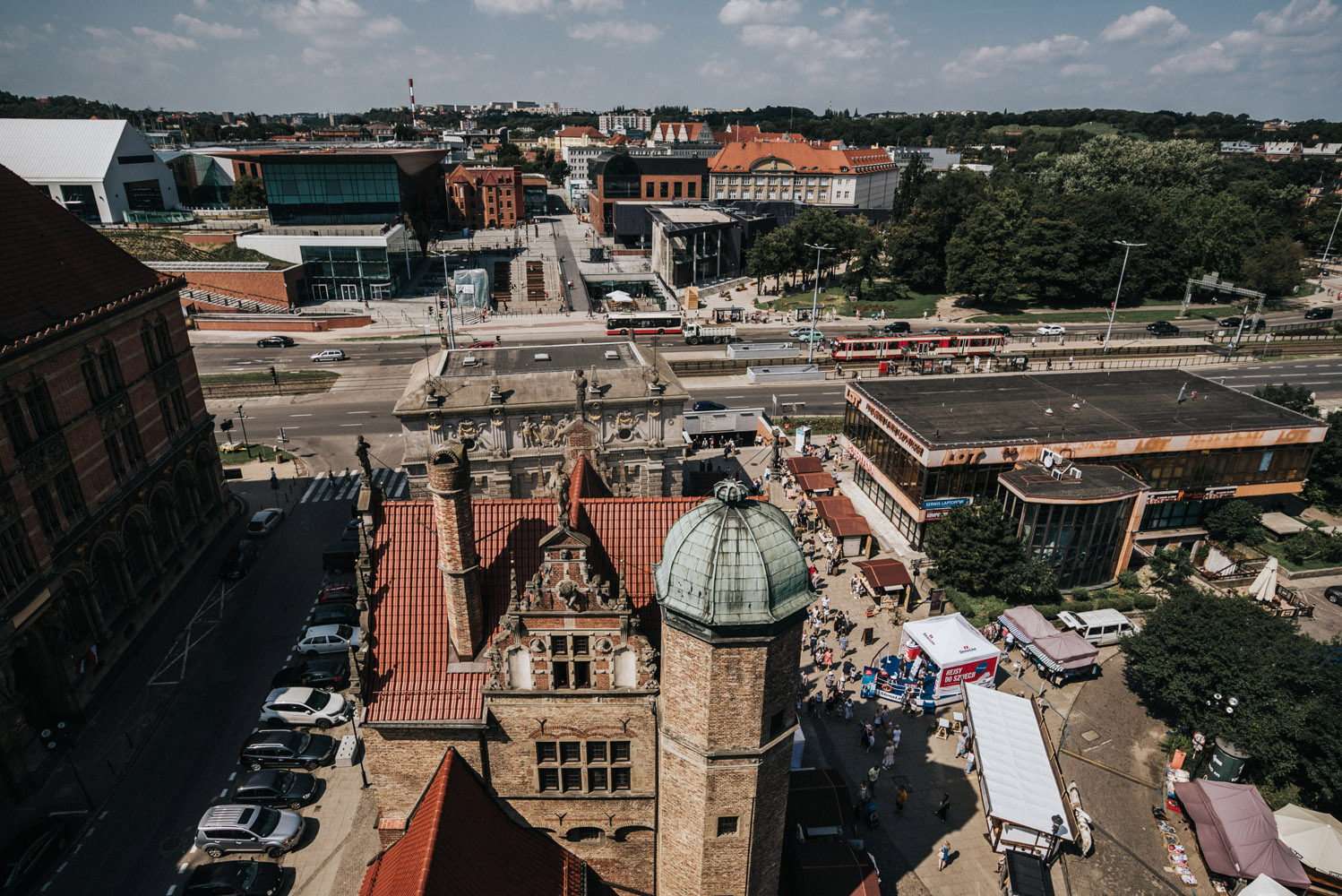 Northern view: the most part of this view is a square called Targ Węglowy, there is a scene and many merchants tents because i took the picture during St. Dominic's Fair. Behind the scene is theatre building (Teatr Wybrzeże) and behind theatre you can see the tower of St. Catherine's Church in which The Bell Tower Clock Museum is located. Four roofs together at the right side is the Grand Armory.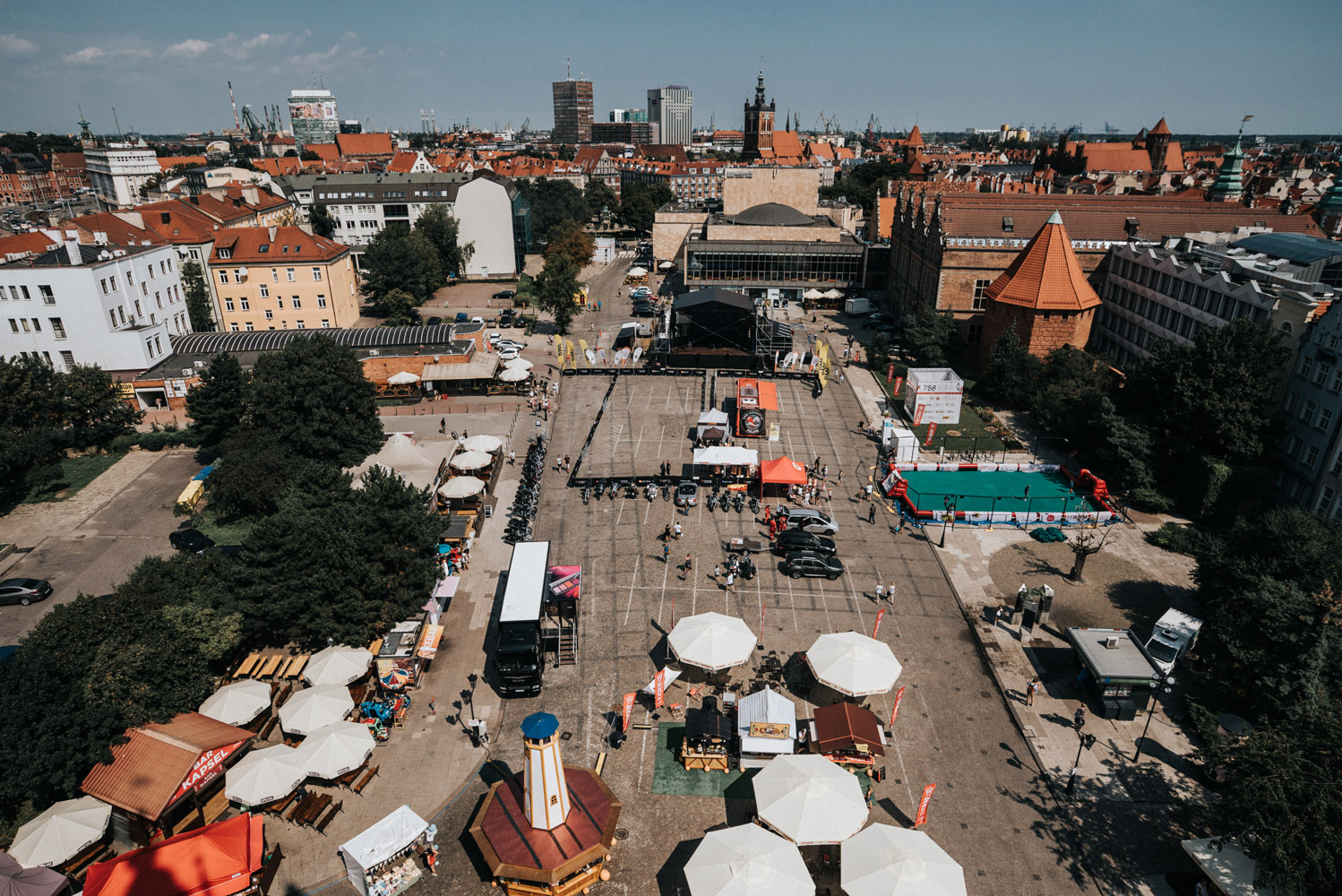 Western view: you can clearly see Złota Brama (Golden Gate) at which Long Lane begins with Main City Town Hall at the end of the street. On the left of Złota Brama is The Court of St. George Brotherhood. The big tower on the left is St. Mary's Basilica bell tower. Smaller tower even further on the left is St. John's Church bell tower.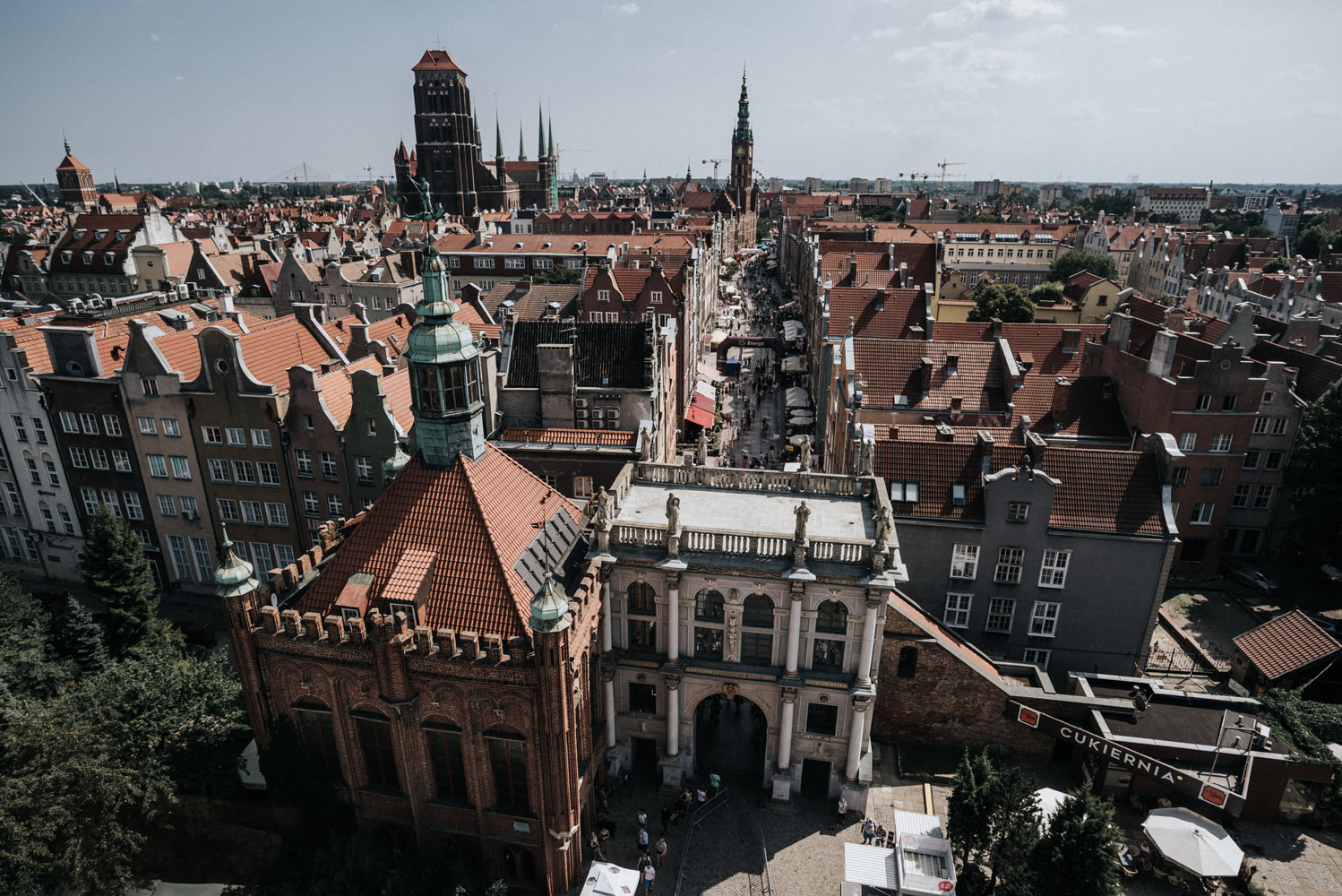 There is no souther view as it is not available for the public.
Katownia's inner yard.