Malta is a small island (just 27 x 14 km) that together with smaller Gozo (14 x 7 km) is inhabited by just half million people. Even though it's small Malta has surprisingly high number of monuments and cultural properties.
Valetta
Valetta is a Malta's capital, is inhabited by just under 6000 people and has cultural properties literally on every corner.
St. John's Co Cathedral (35°53'51″N 14°30'45″E).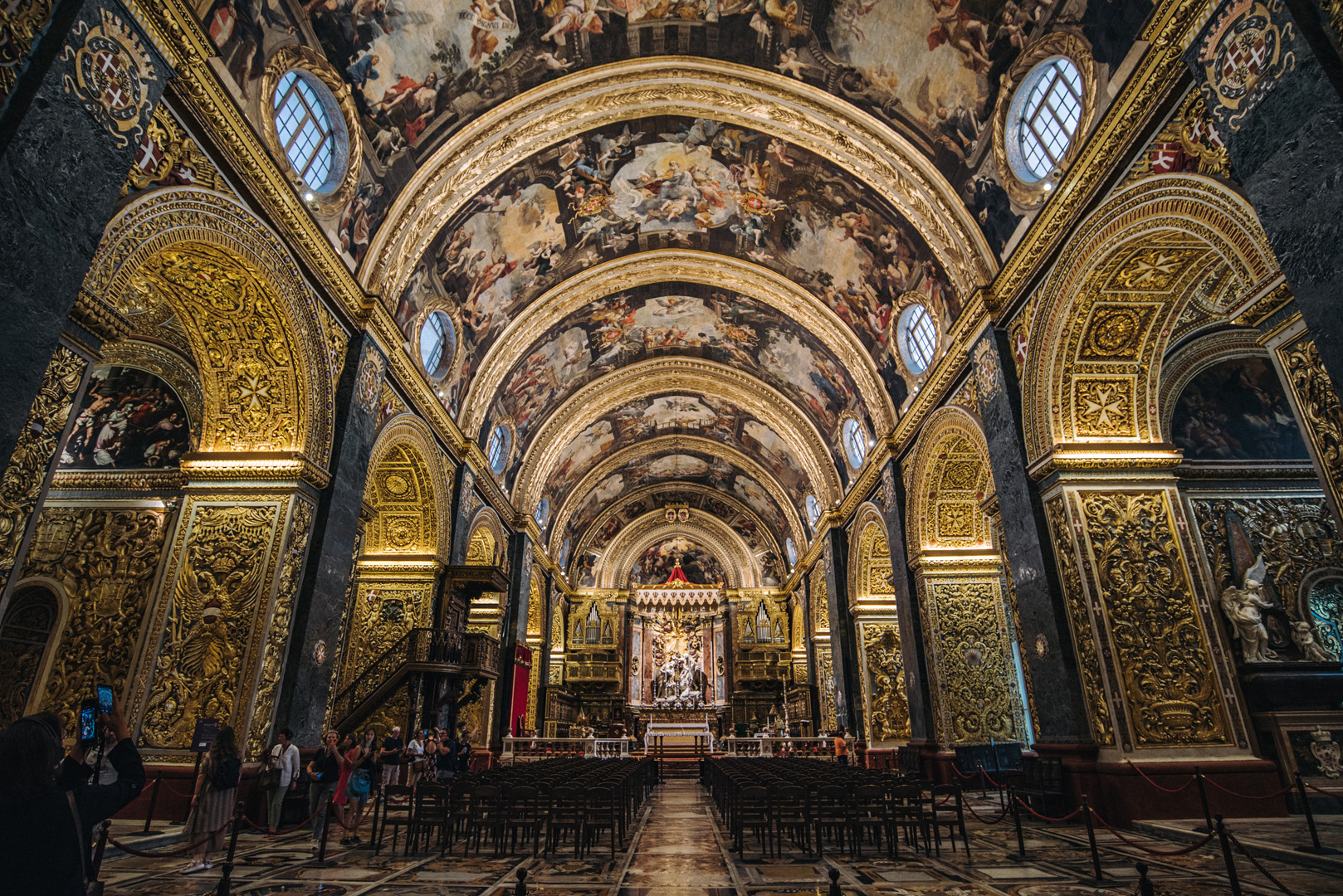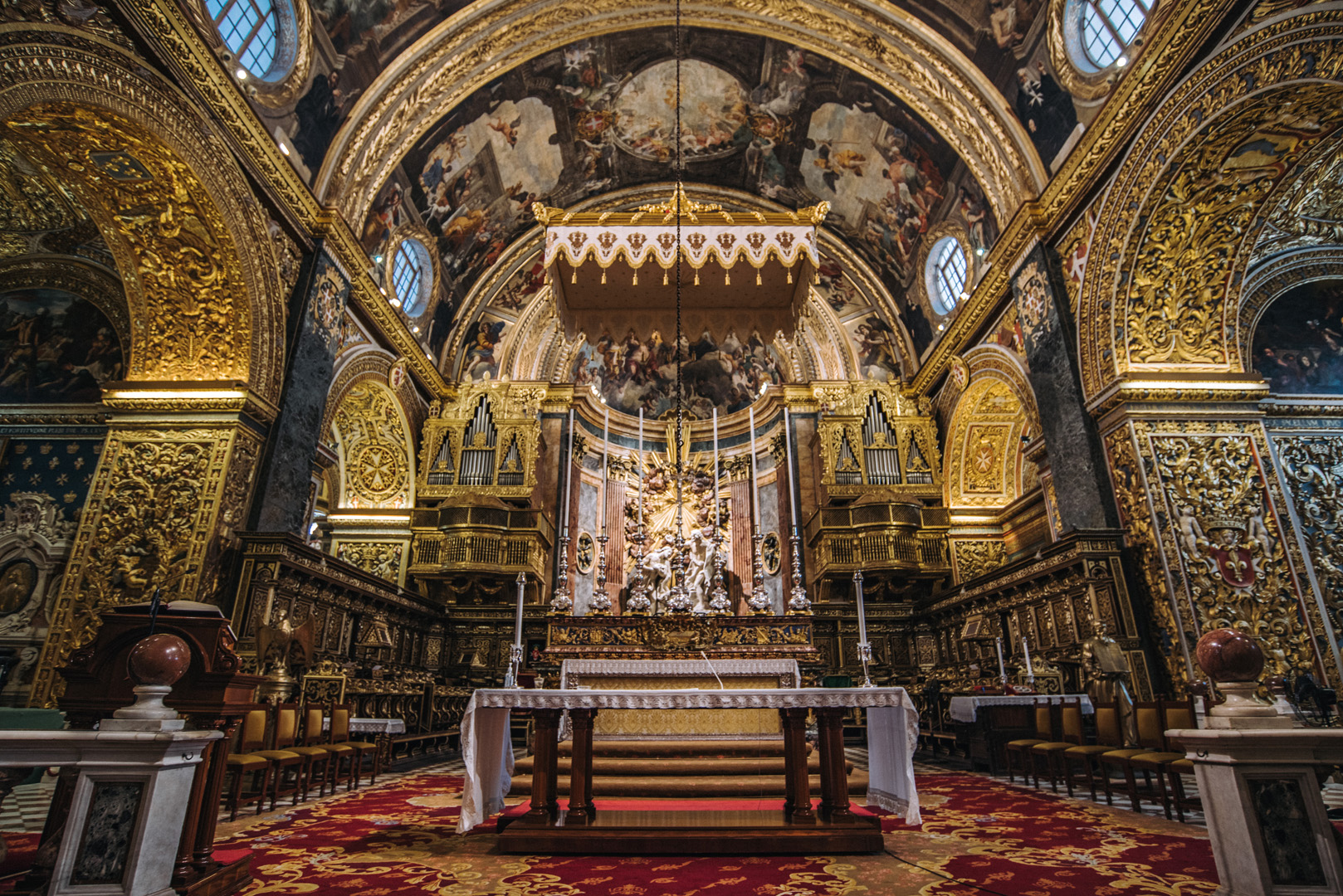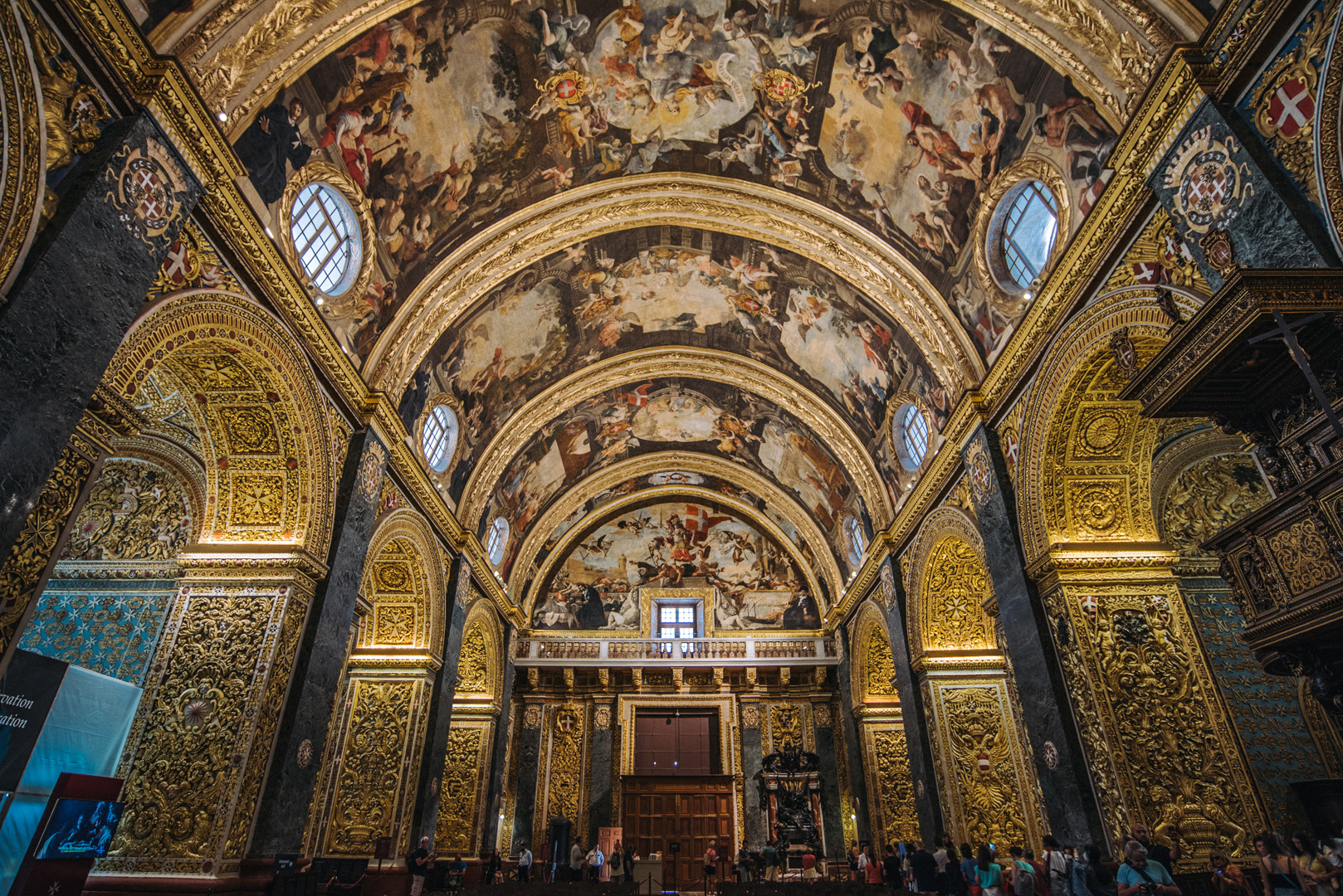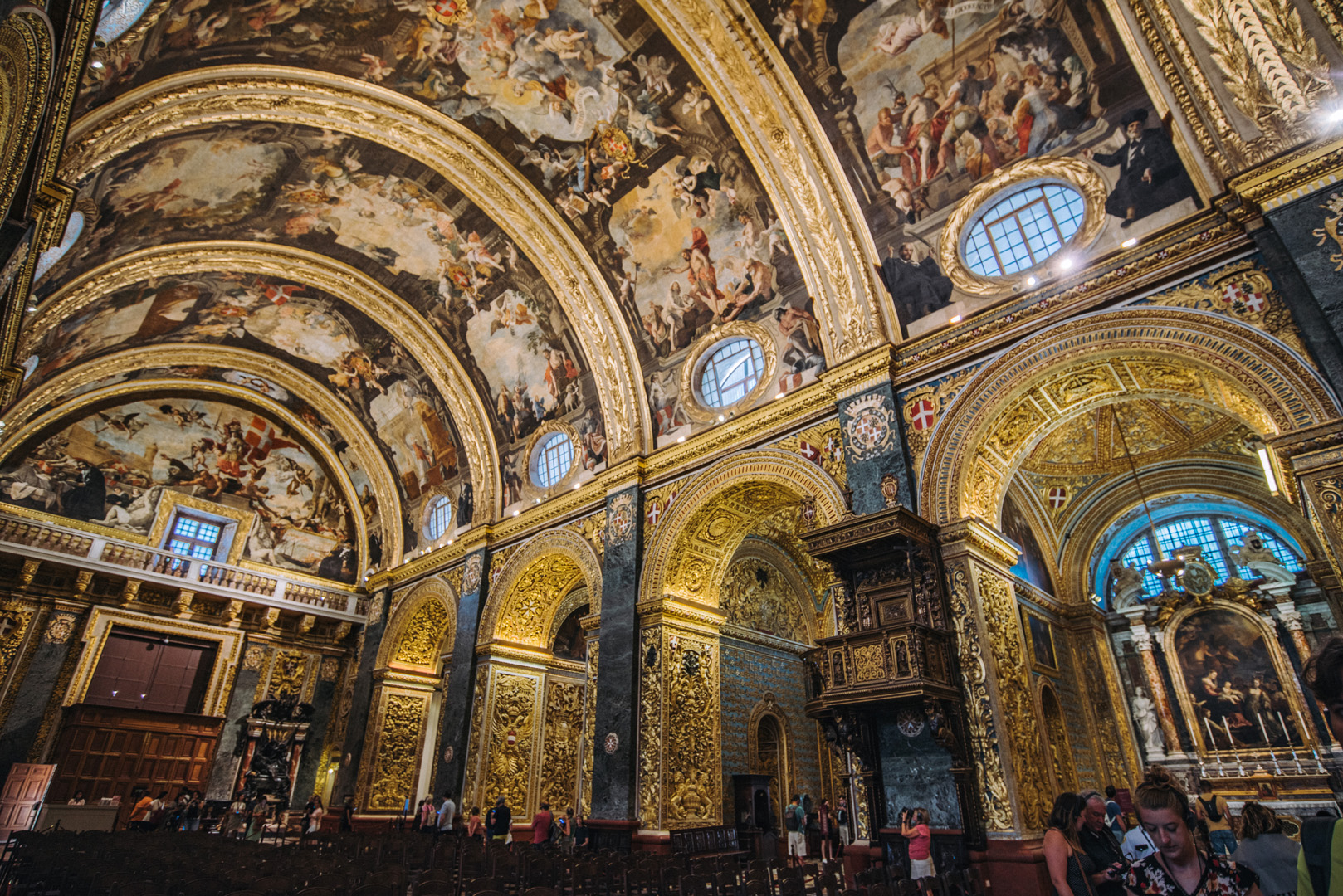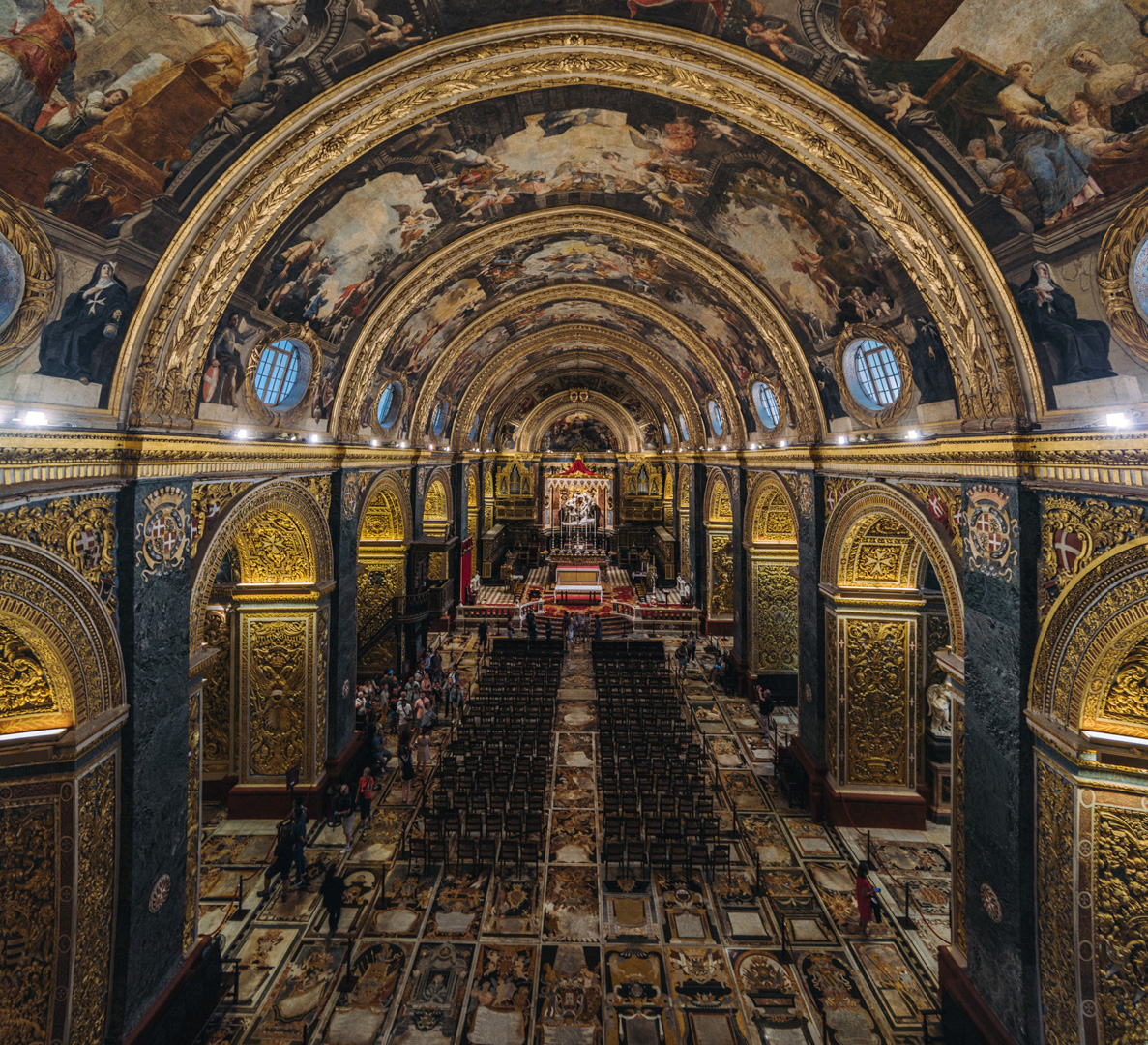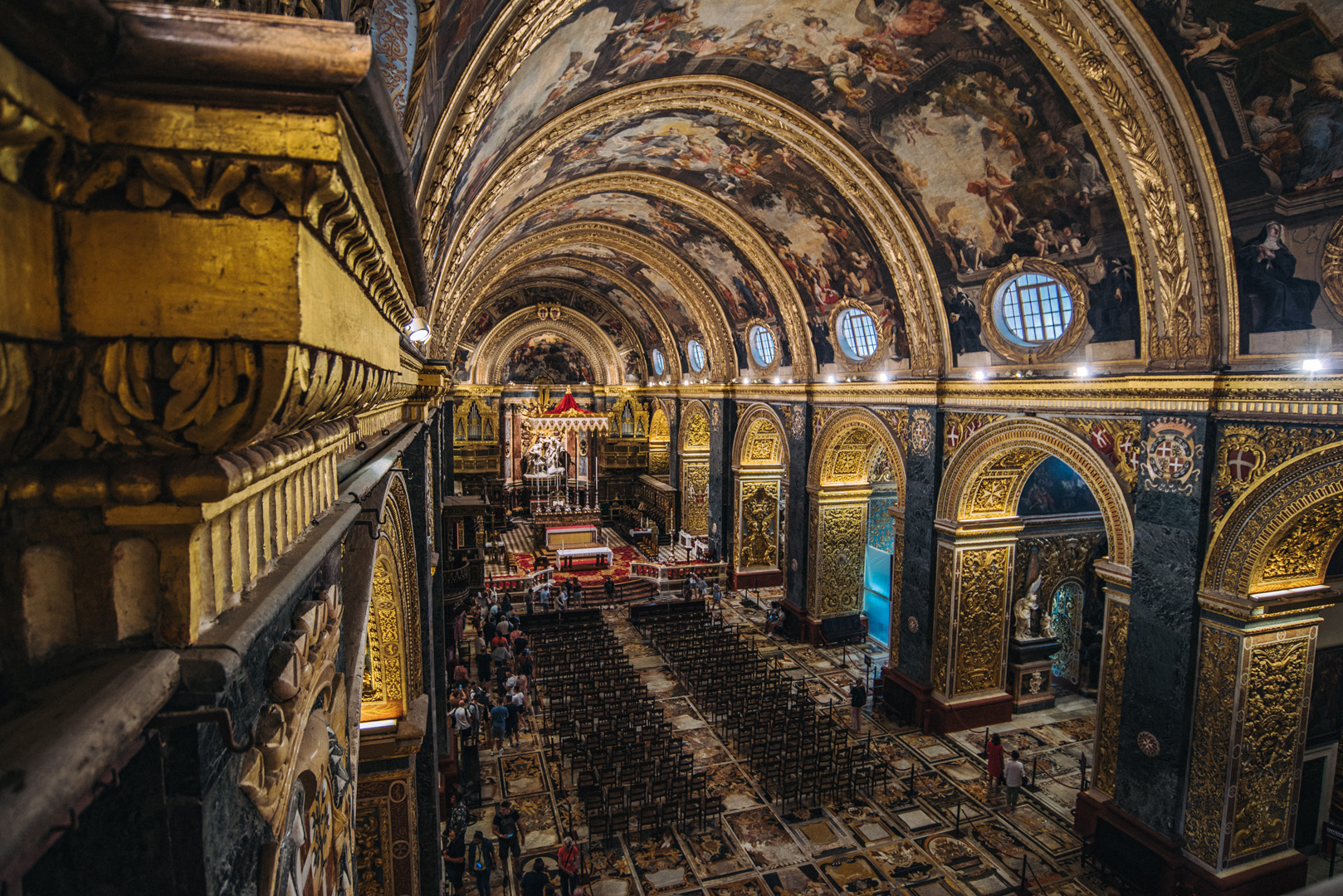 Side naves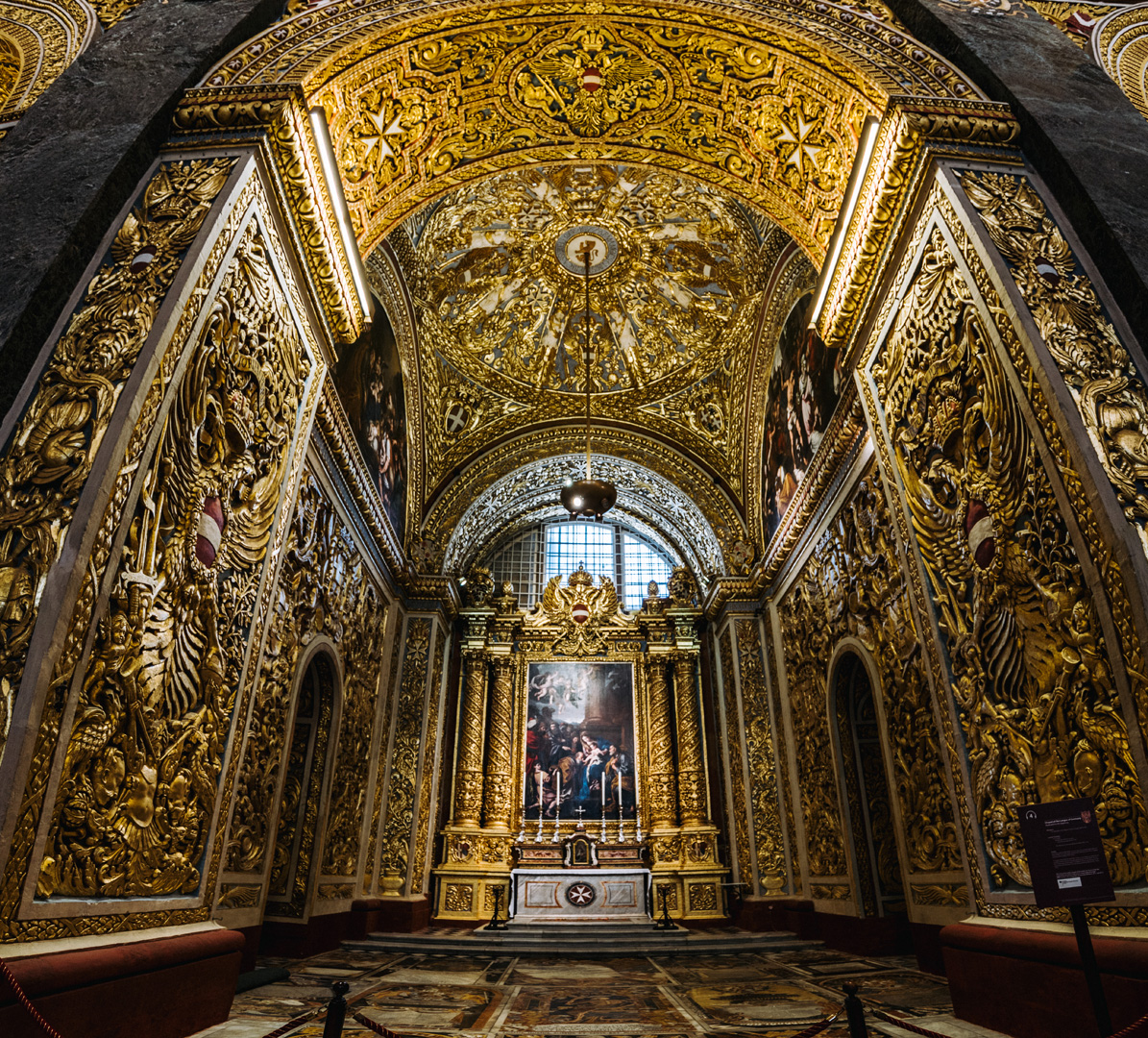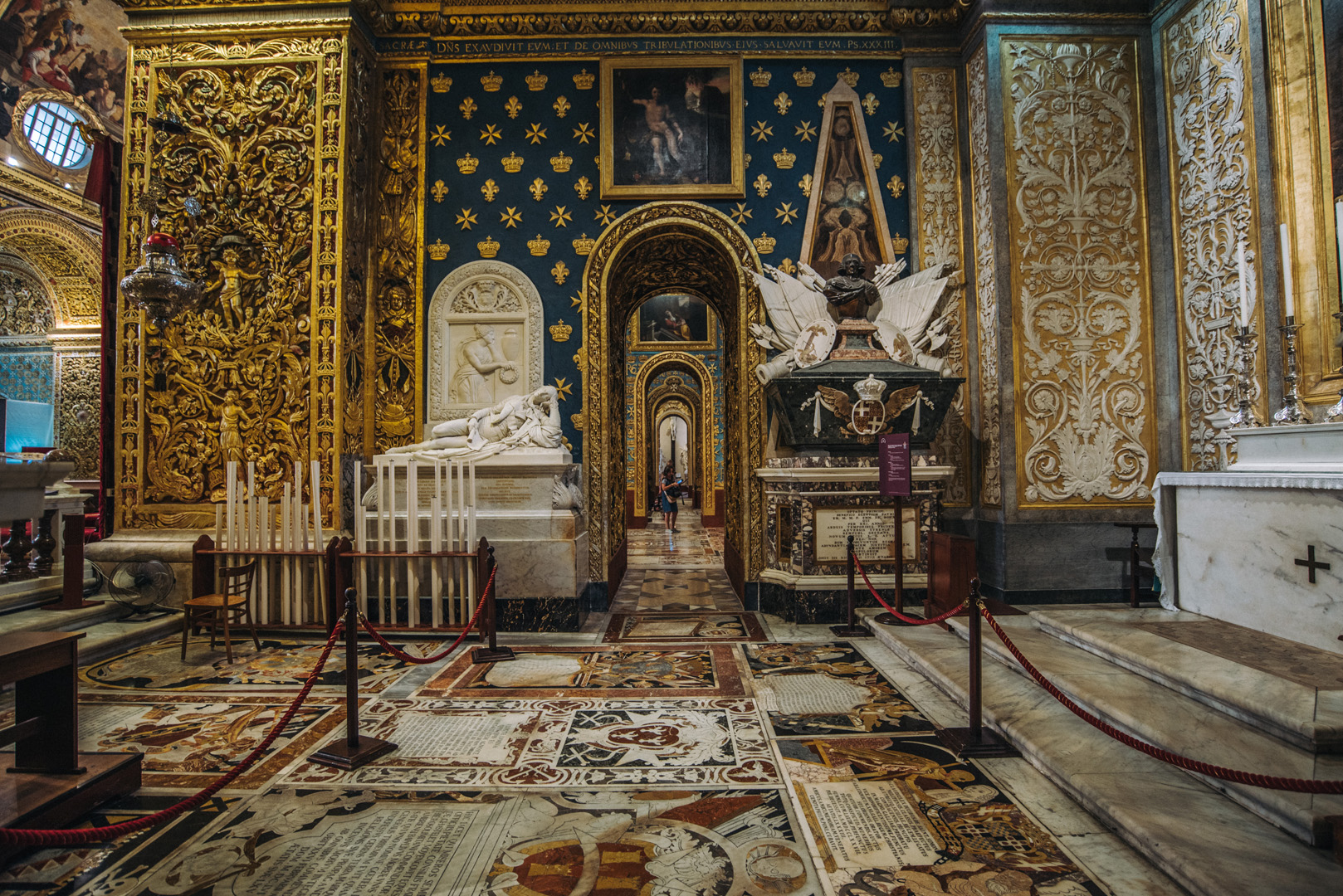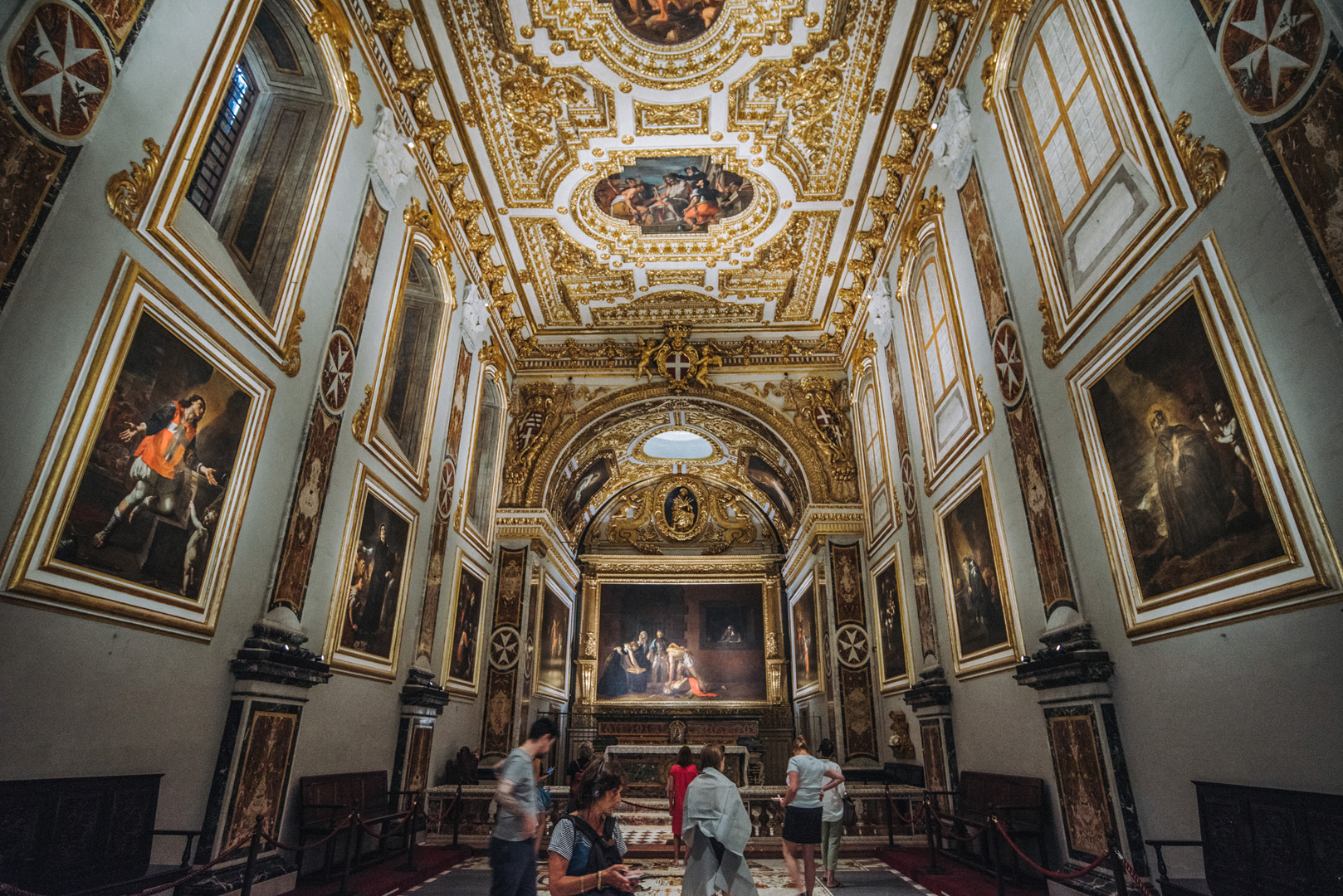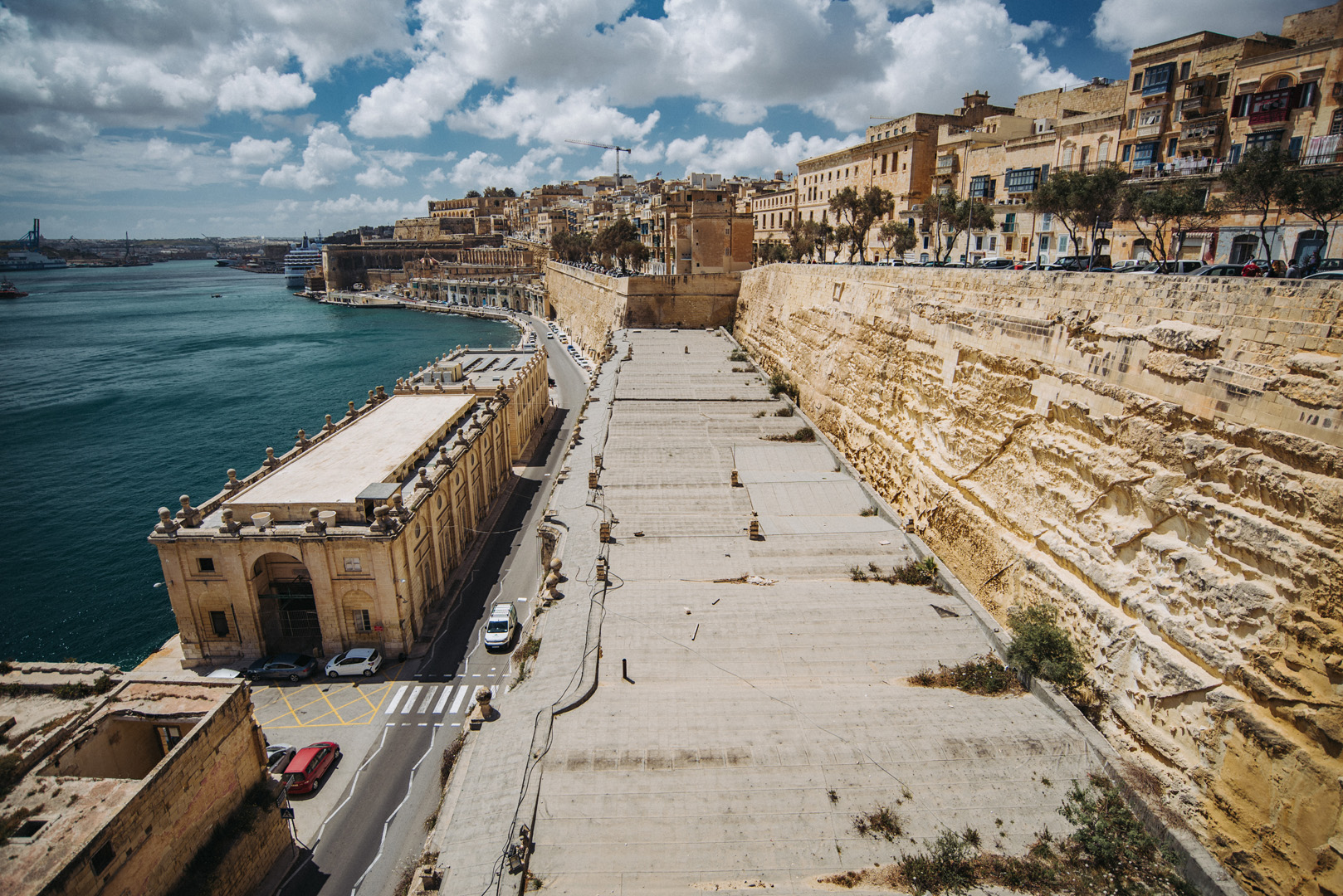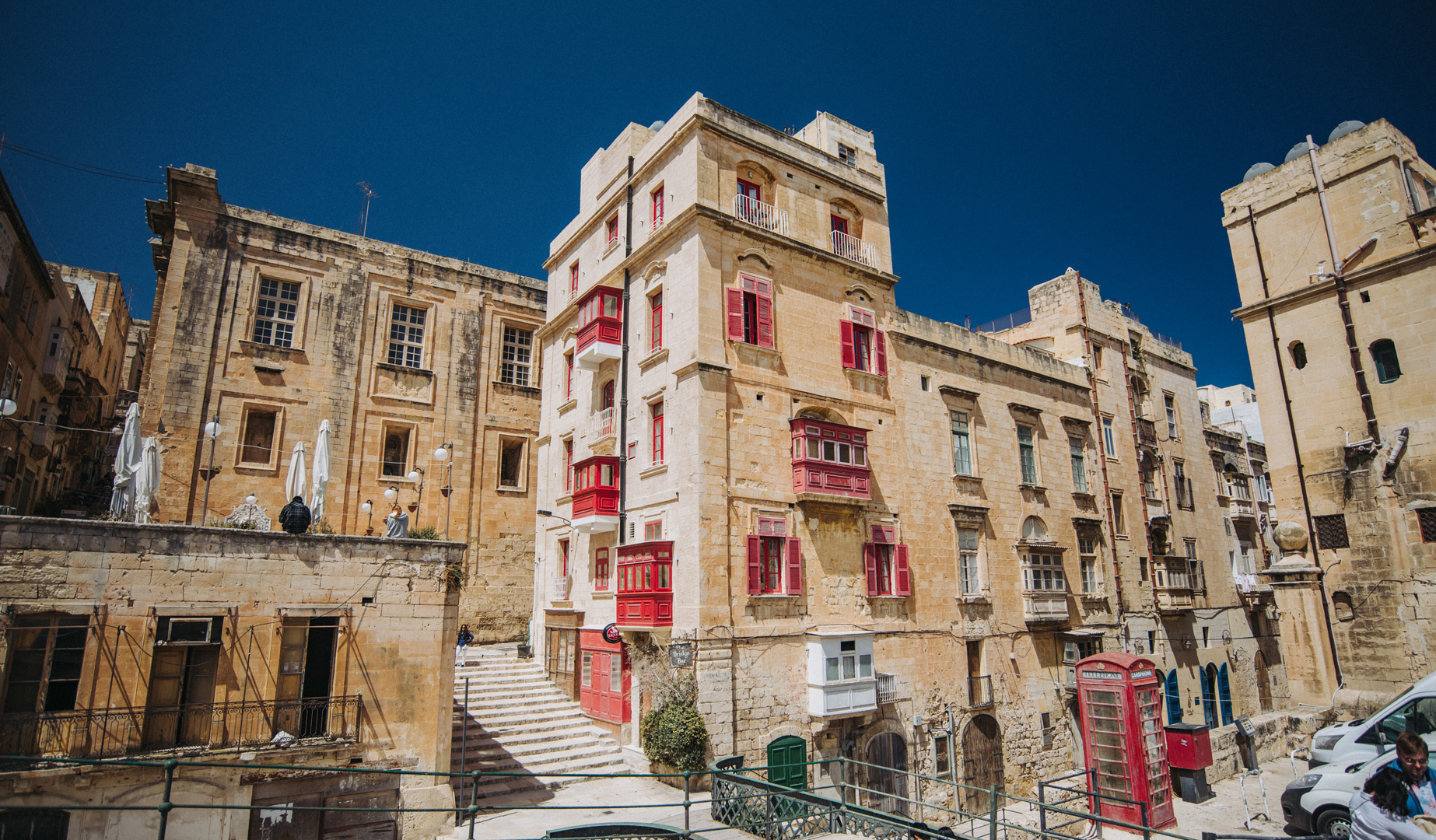 Berġa ta' Kastilja (35°53'45″N 14°30'40″E) is an auberge with Castile Place in front of it.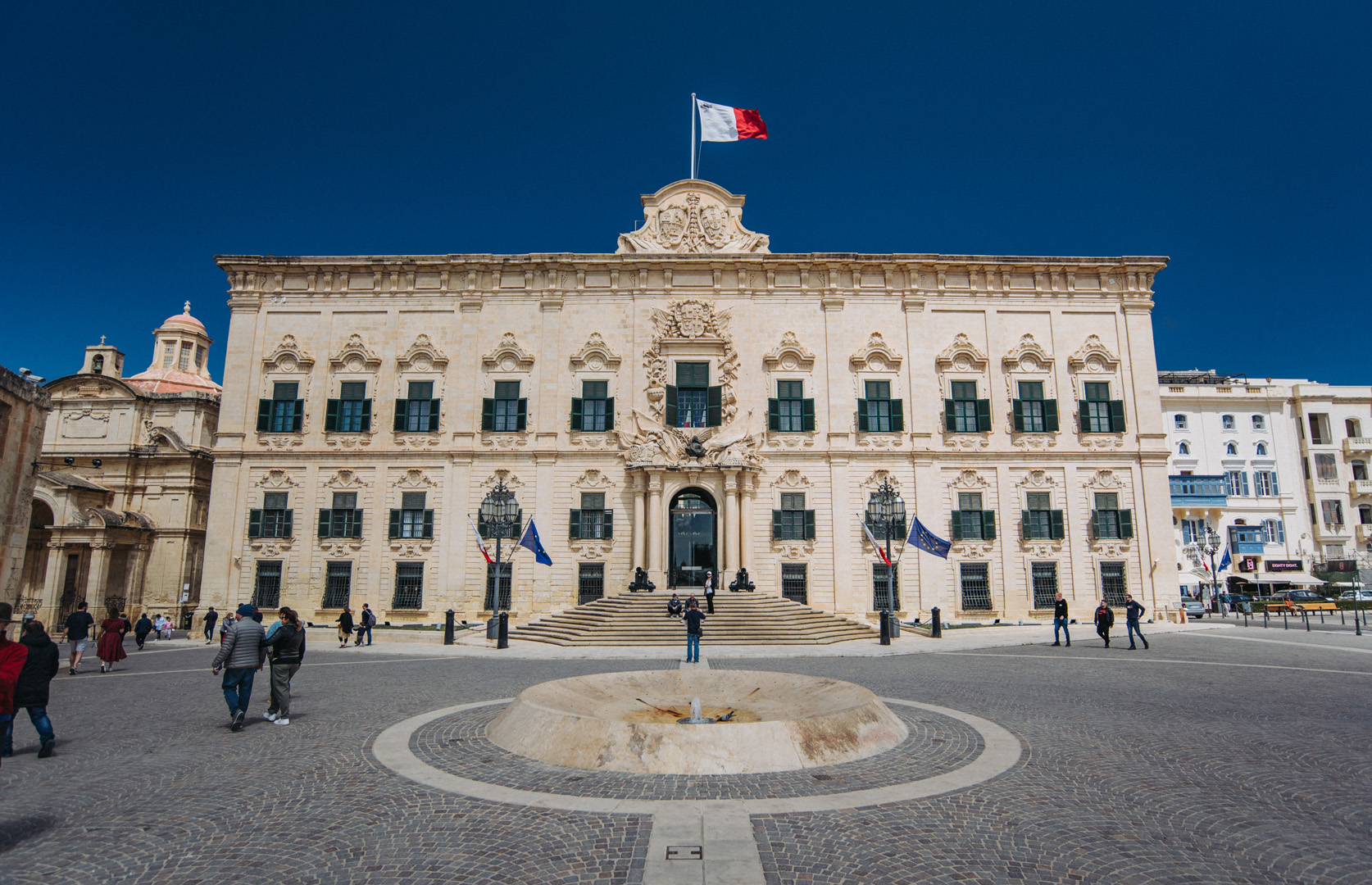 Church of Our Lady of Victory in Valetta (35°53'45,5″N 14°30'39,5″E).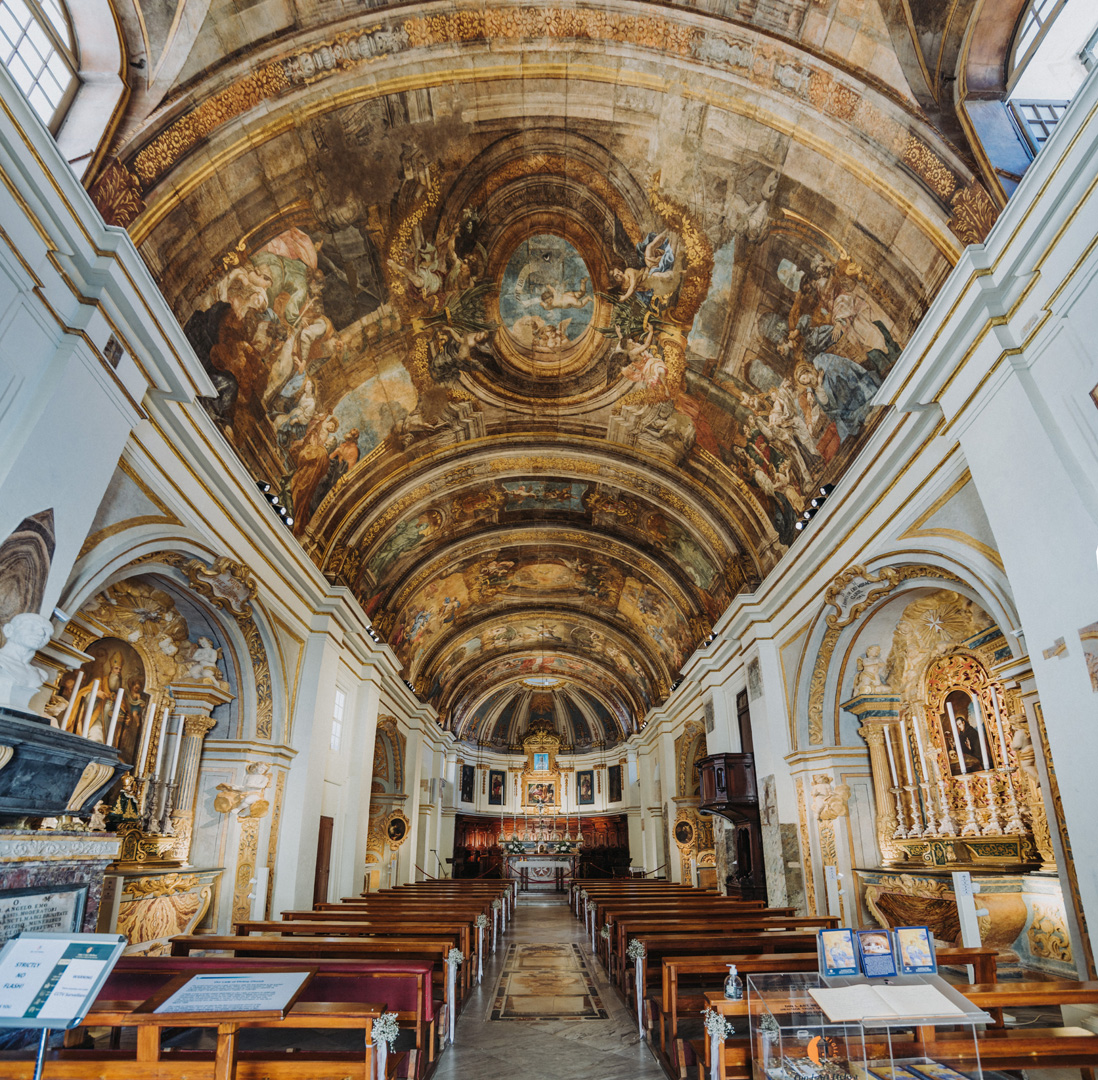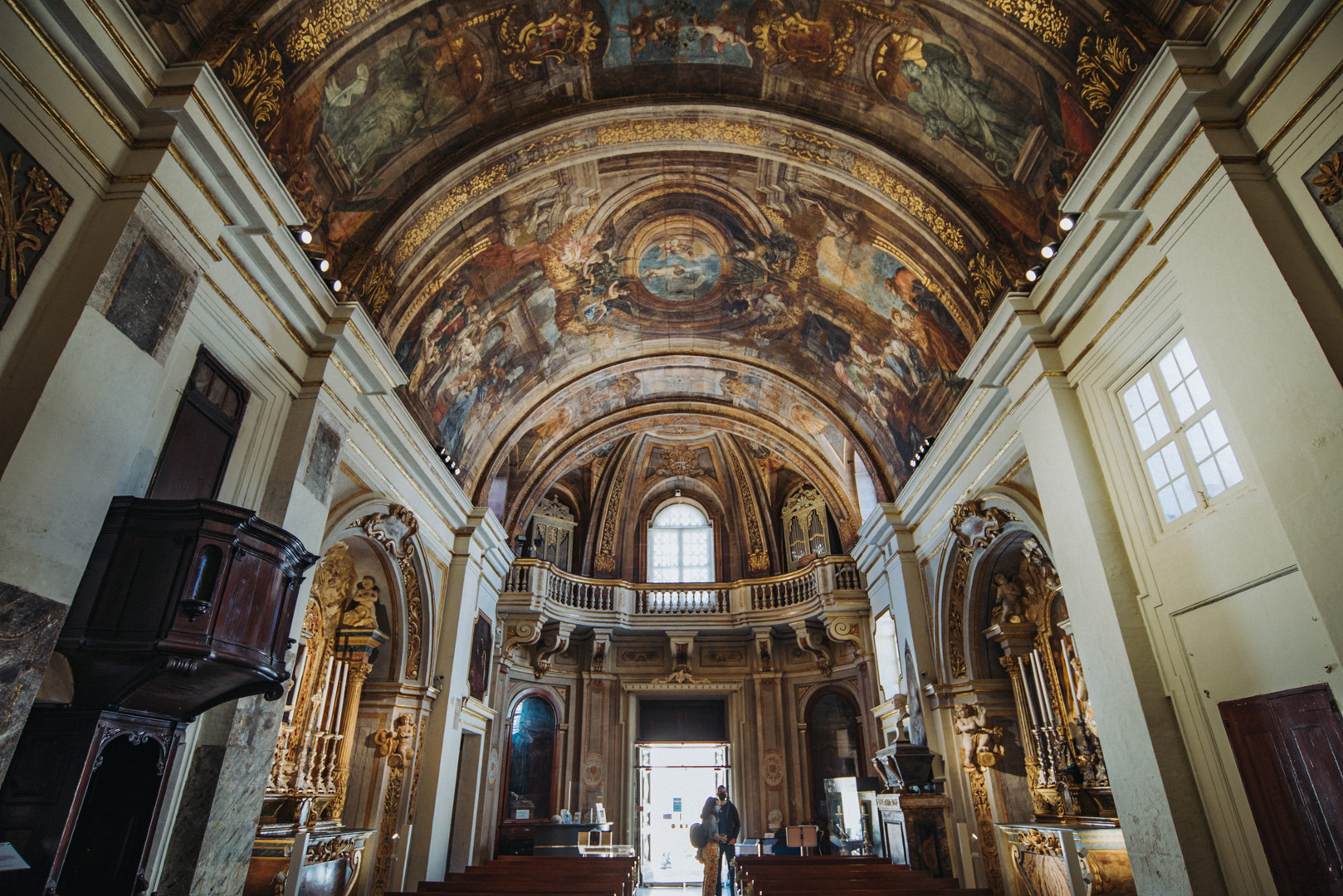 View on Bighi Bay from Ġnien il-Gardjola gardens (35°53'26,5″N 14°30'50,5″E). At left side Valetta is visible with Siege Bell War Memorial (35°53'51,4″ N 14°31'06″E) at the end (Fort St. Elmo at Valetta's tip is not visible). On the right side closer is visible Fort St. Angelo (35°53'33″ N 14°31'03″E) and far in the background the tip of Fort Ricasoli (35°53'53″ N 14°31'30″E).

View on Fort Rikasoli from Lower Barrakka Gardens (35°53'51″ N 14°31'03″E).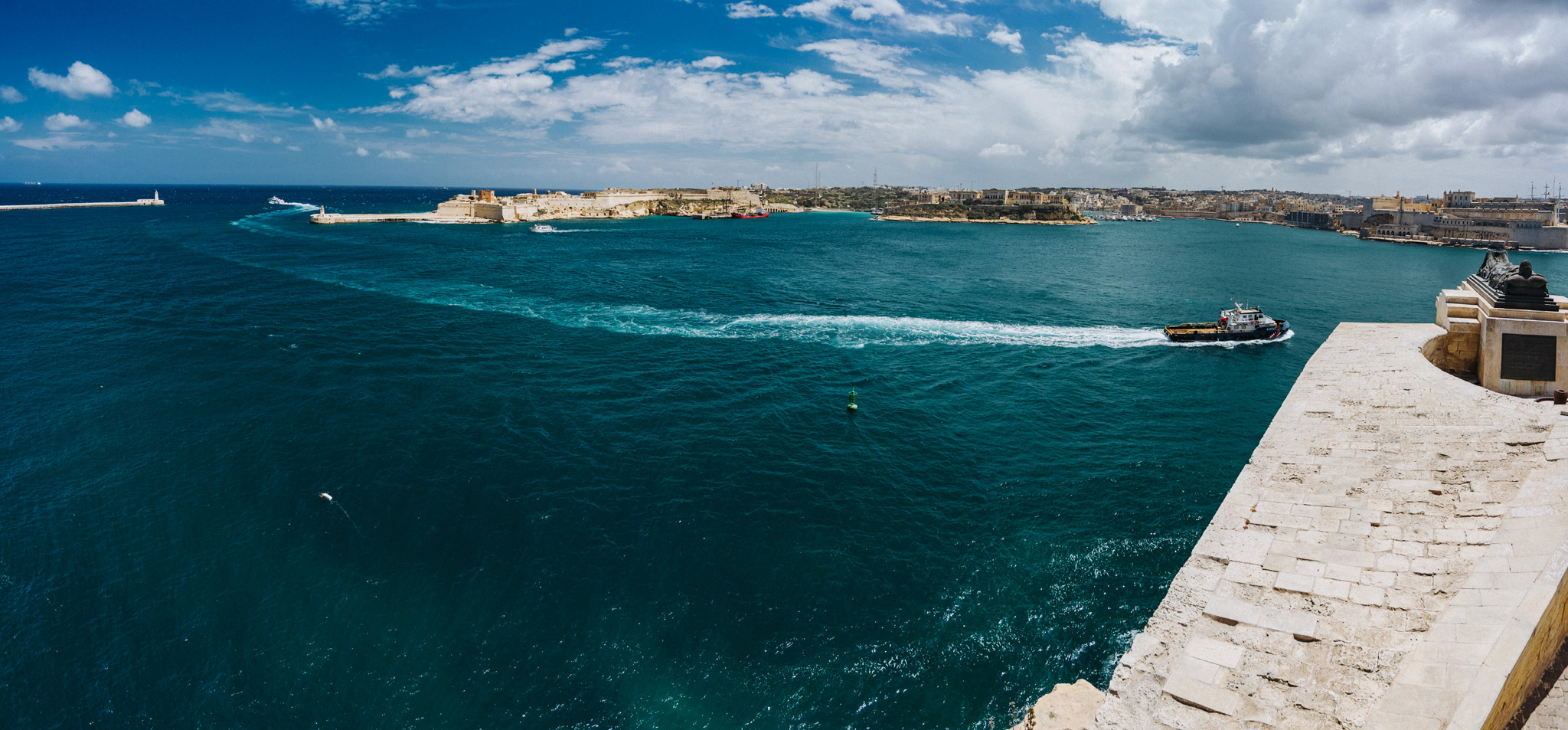 View from Upper Barrakka Gardens (35°53'42″ N 14°30'43″E) on Fort St. Angelo and Bighi bay.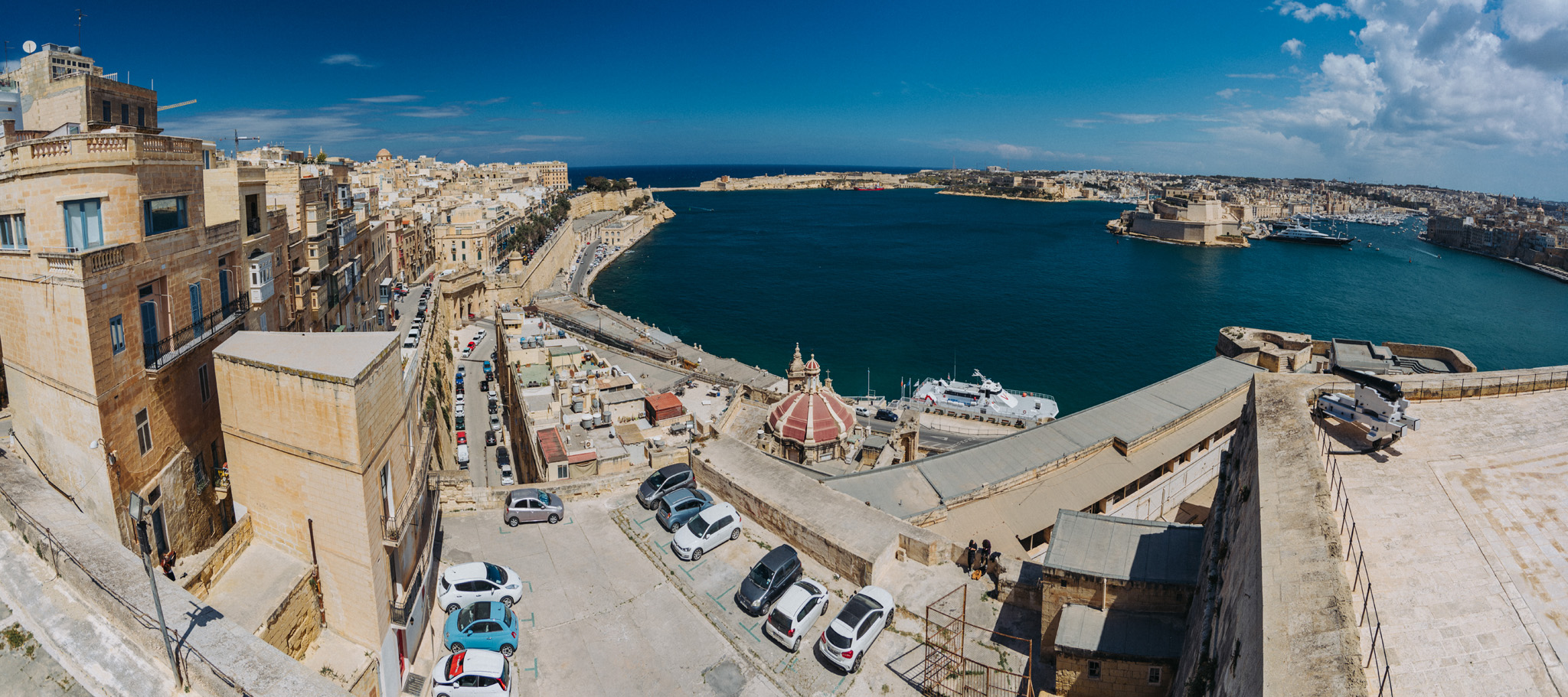 View on Il-Bajja ta' Marsaskala bay in Marsaskala (35°51'52″ N 14°34'09″E).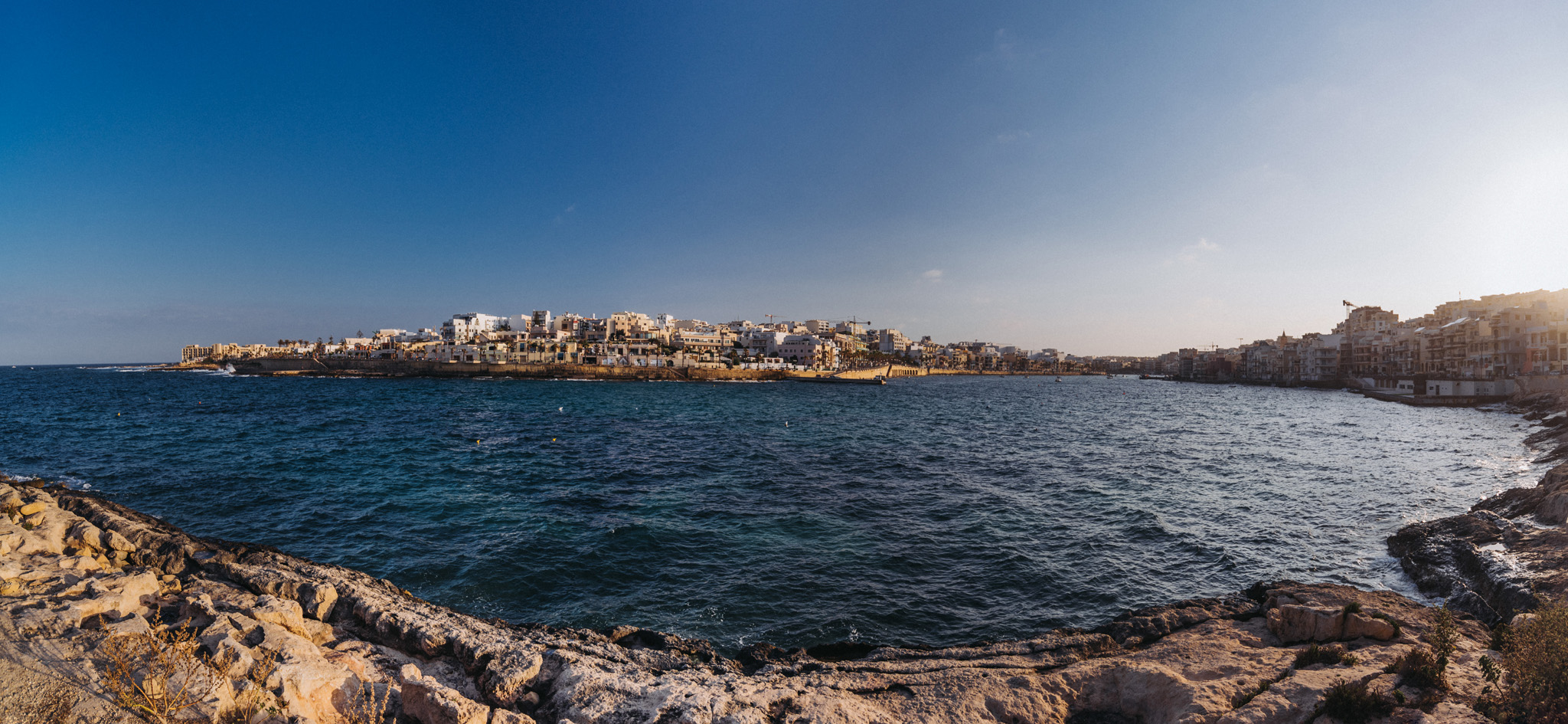 Rotunda of Mosta (35°54'36″ N 14°25'33″E).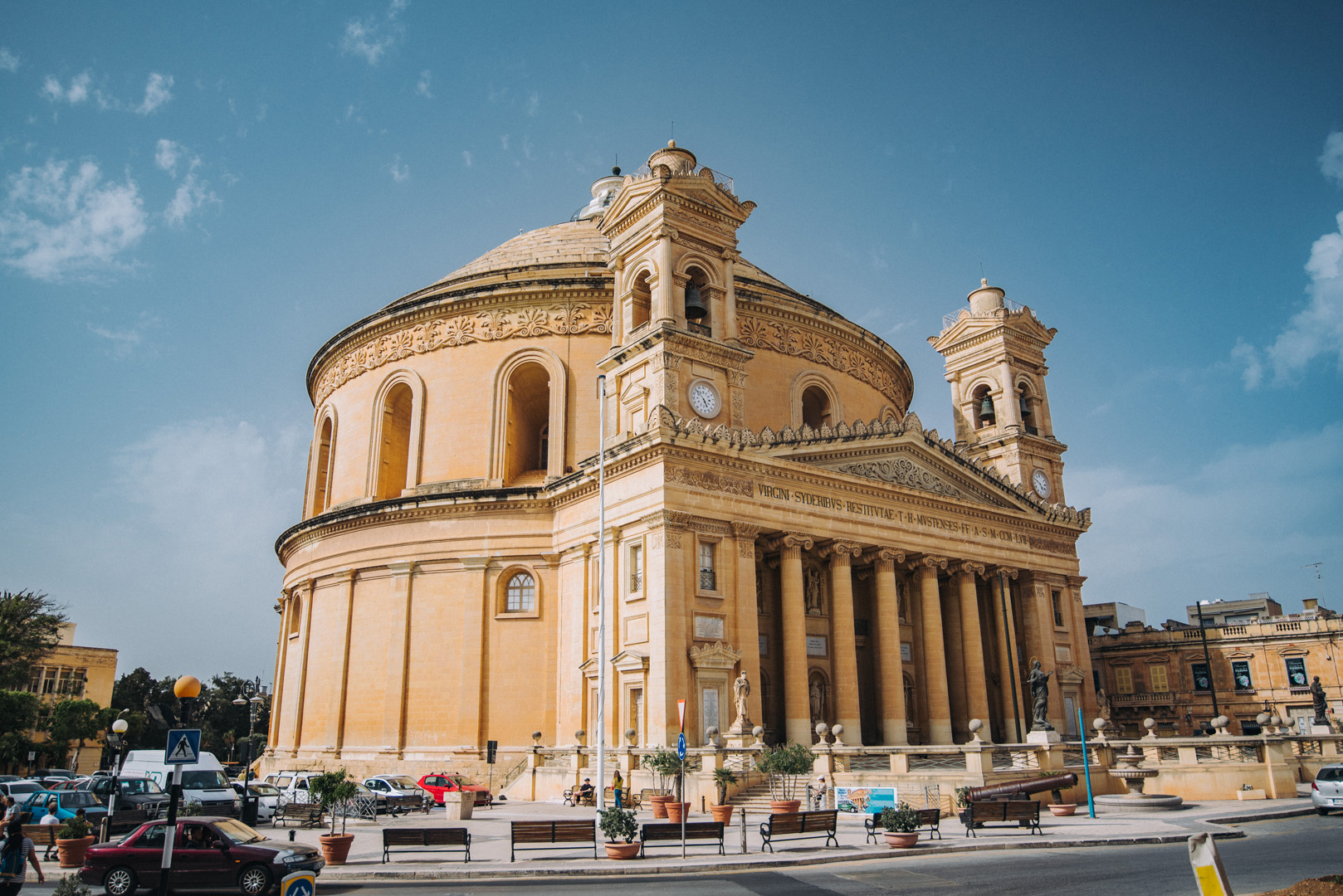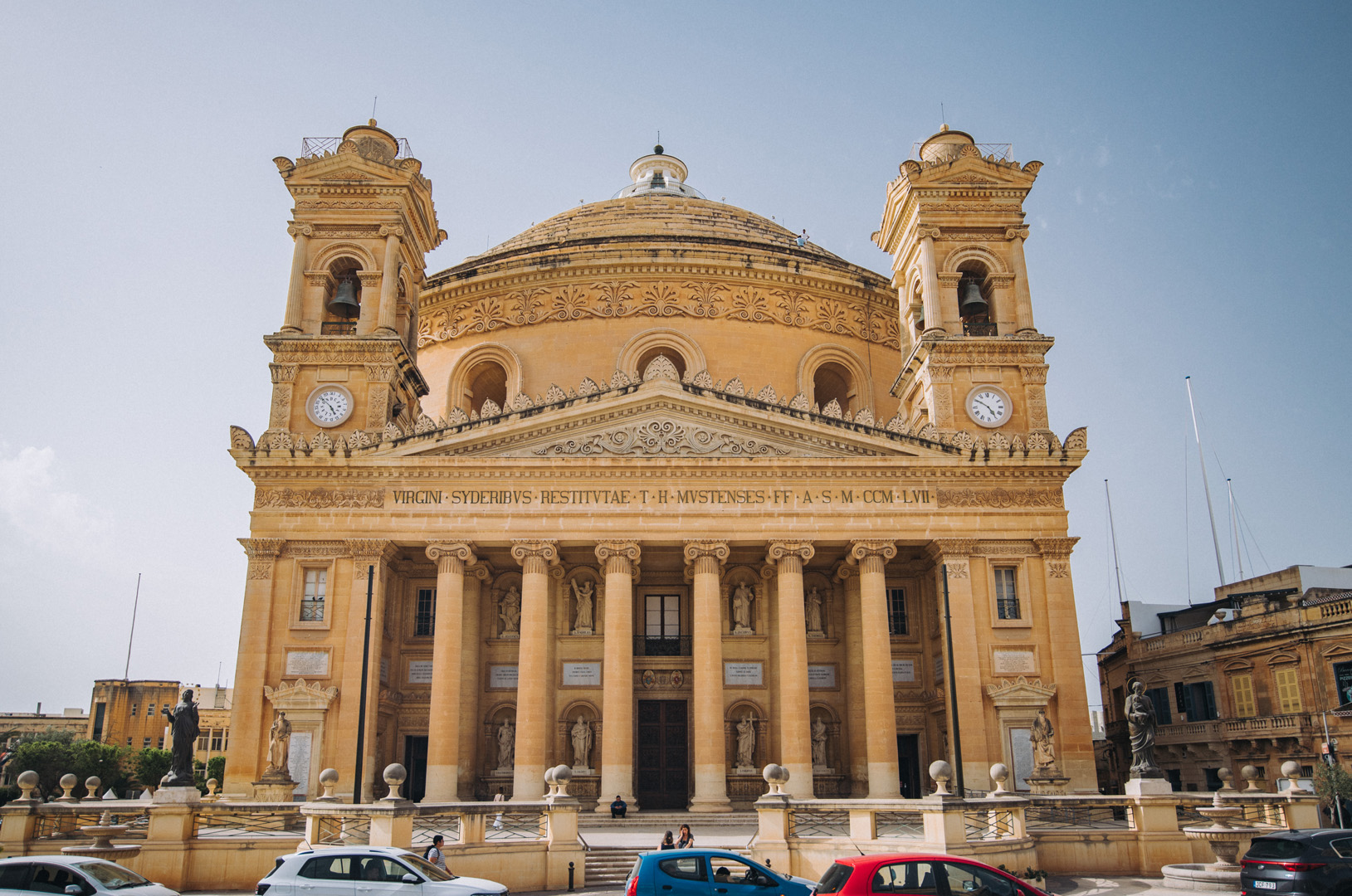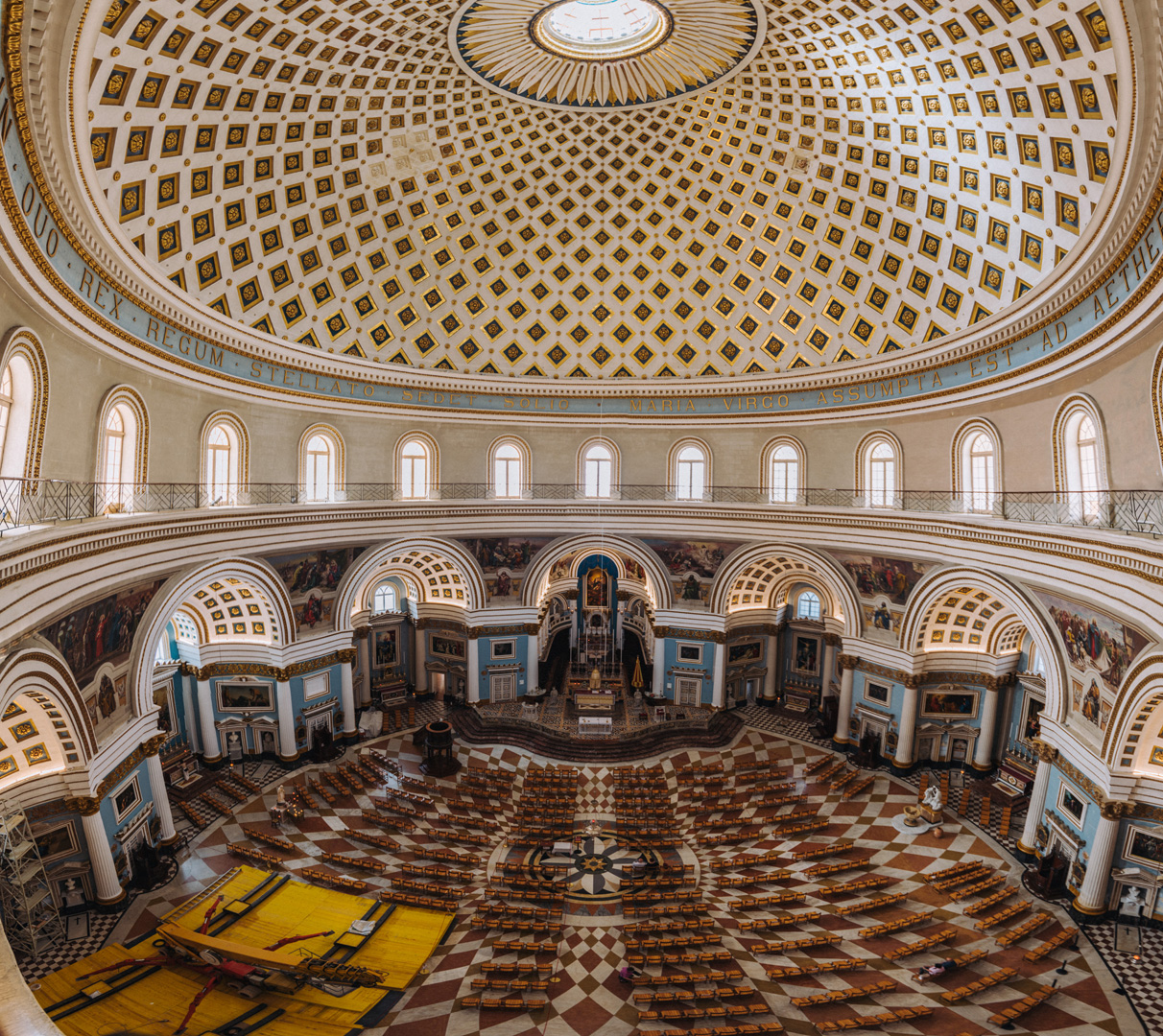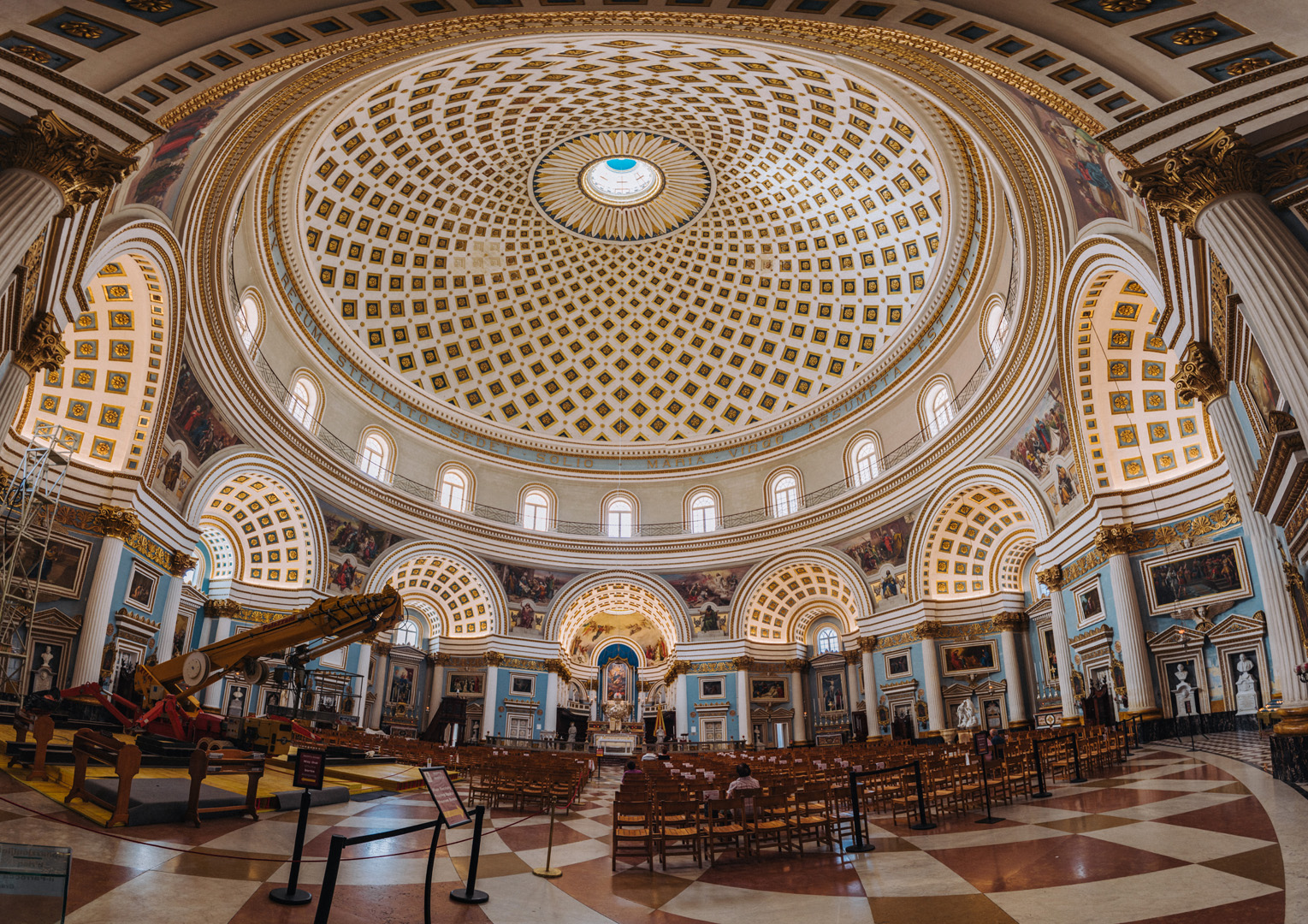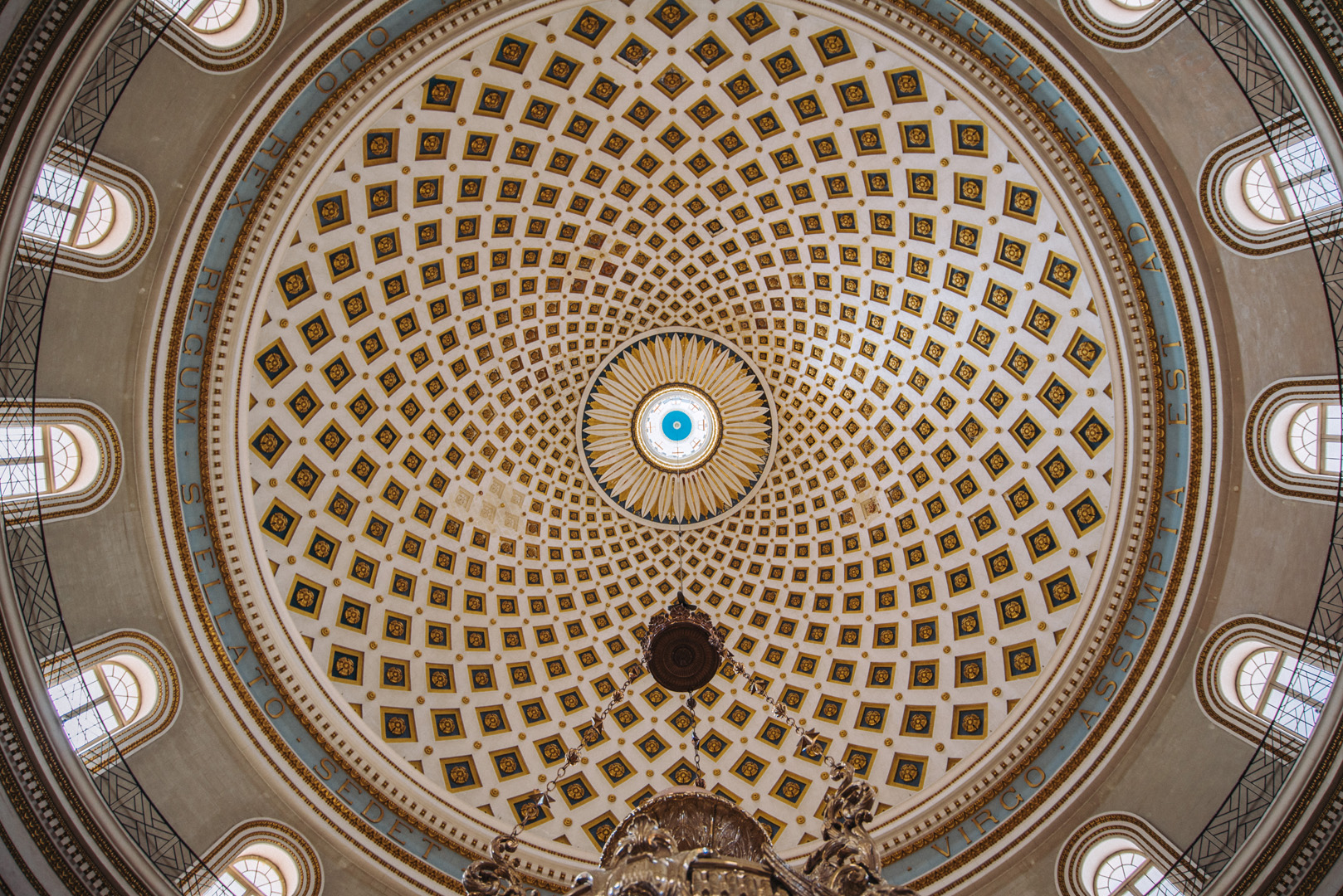 St. Paul's Cathedral (35°53'11″ N 14°24'14″E) in Mdina.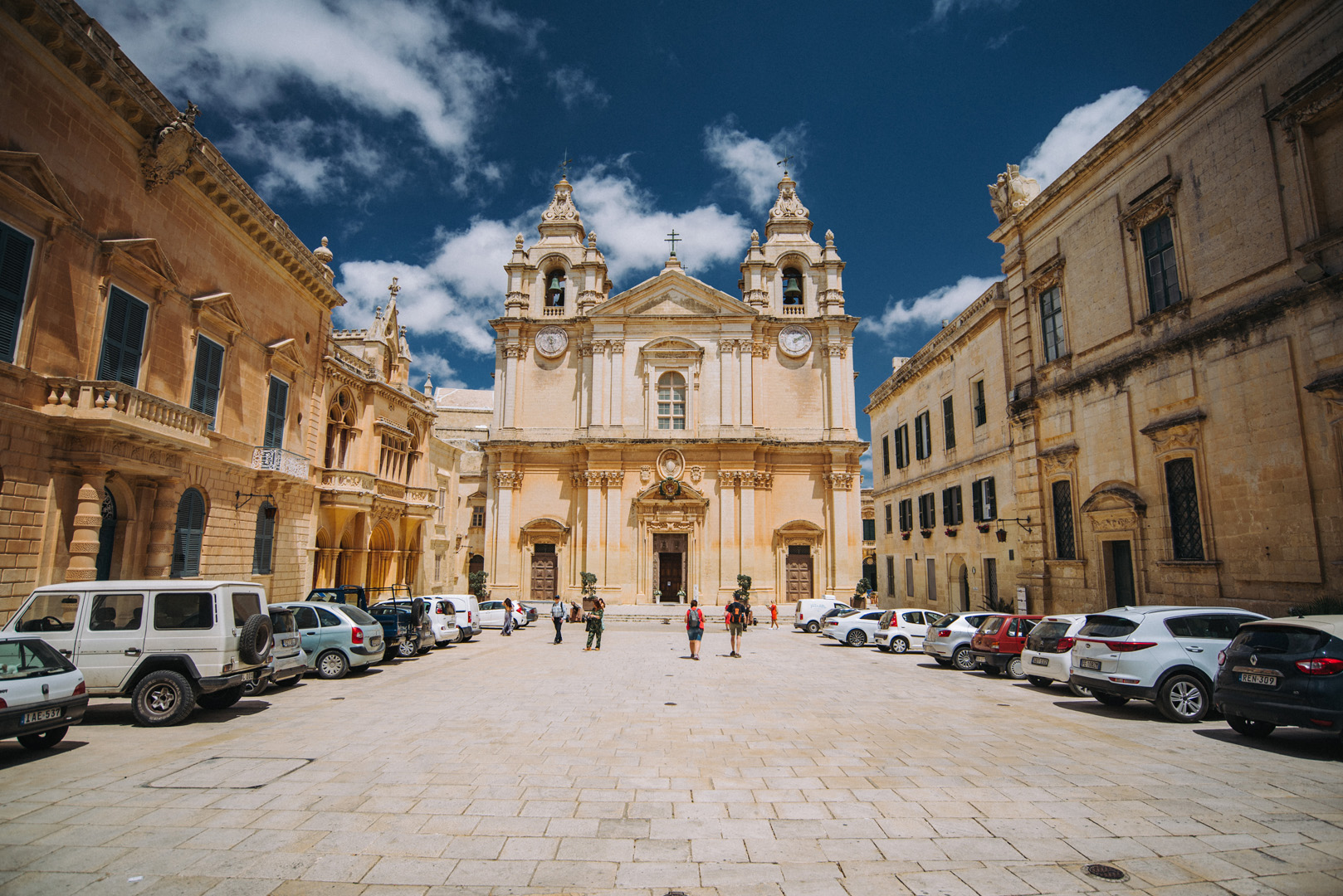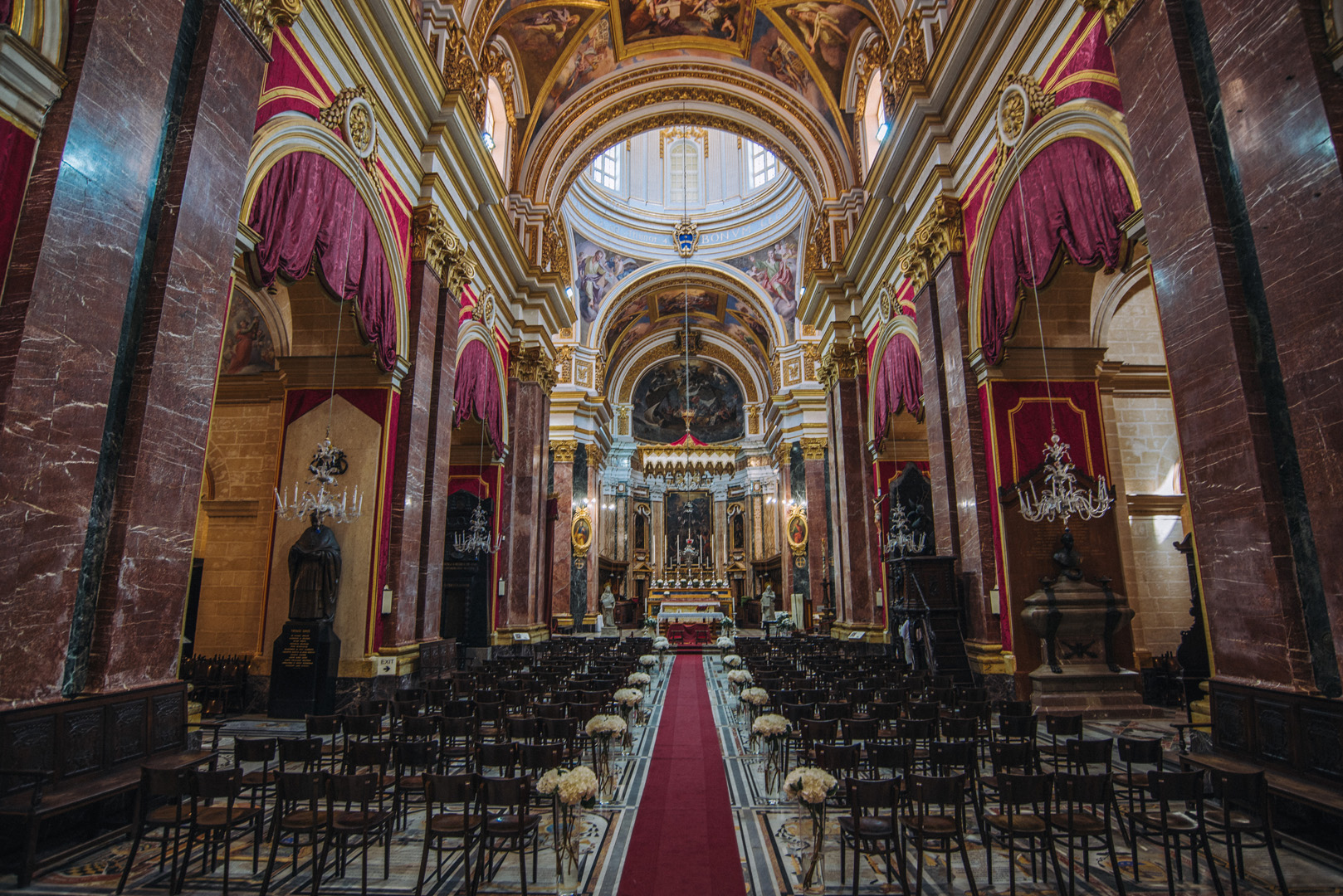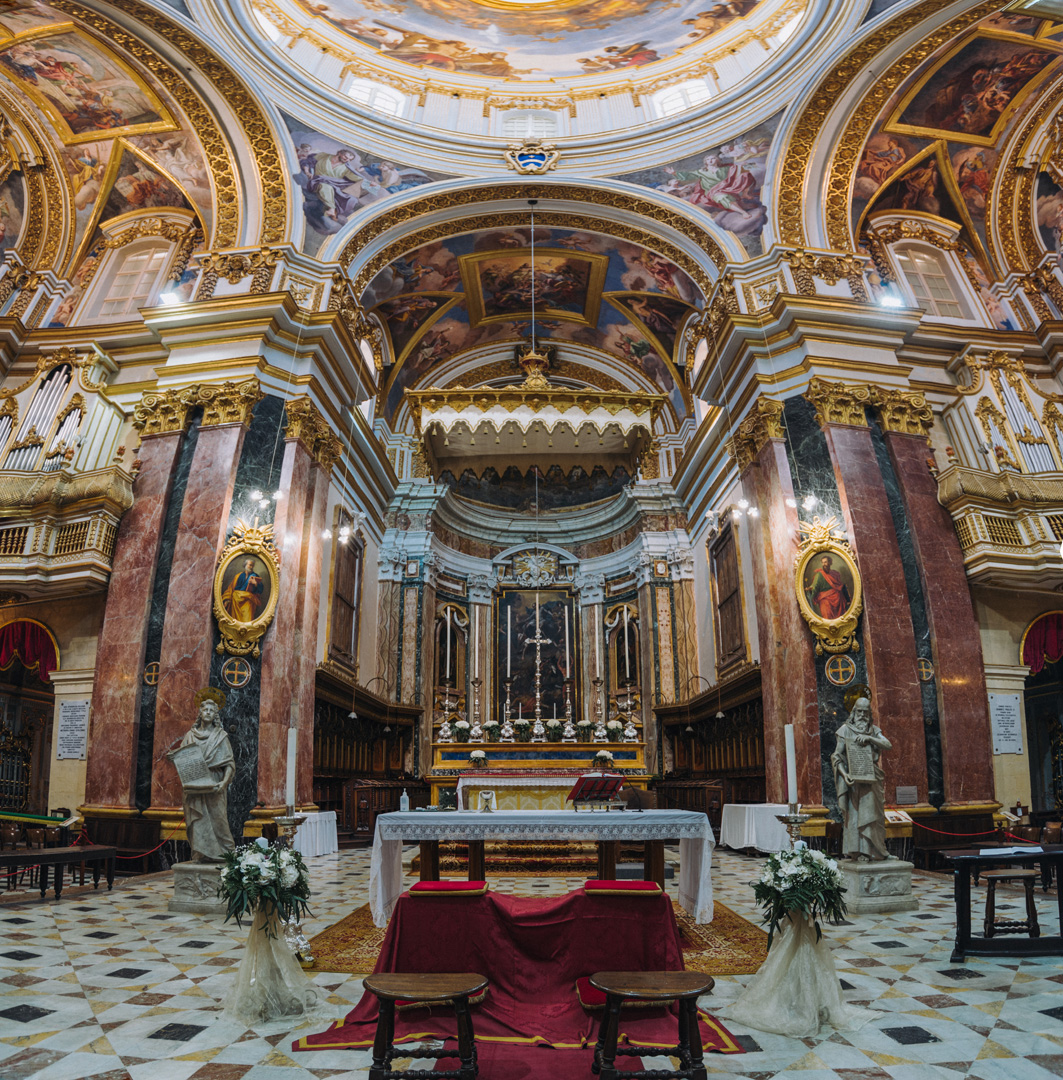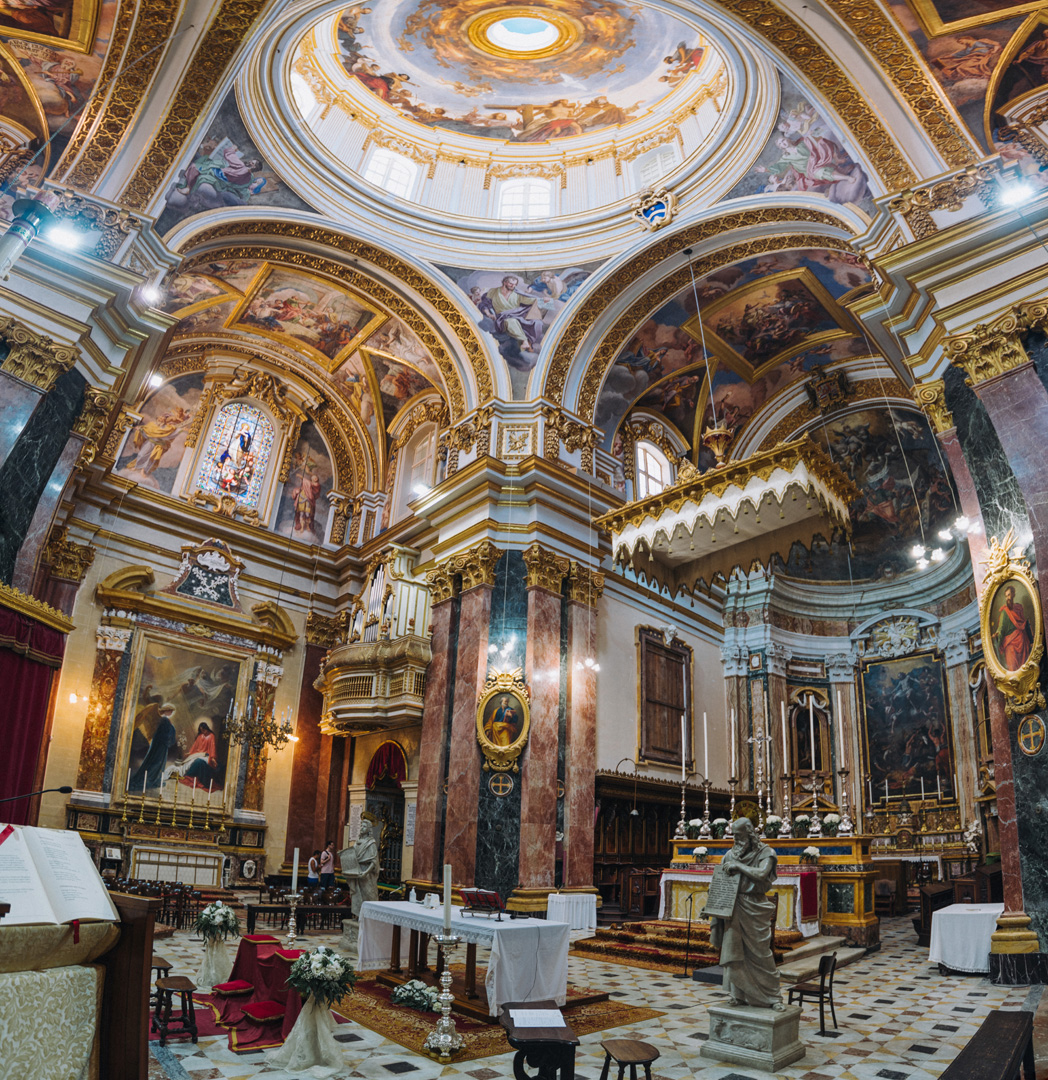 View on Benuarrat bay (35°57'11″ N 14°25'44″E) and Qawra (35°57'17″ N 14°25'17″E) from nearby of Challis Tower (35°57'12″ N 14°26'04″E).

View on Qalet Marku bay from nearby road.

Madliena tower (35°56'11″ N 14°28'23″E).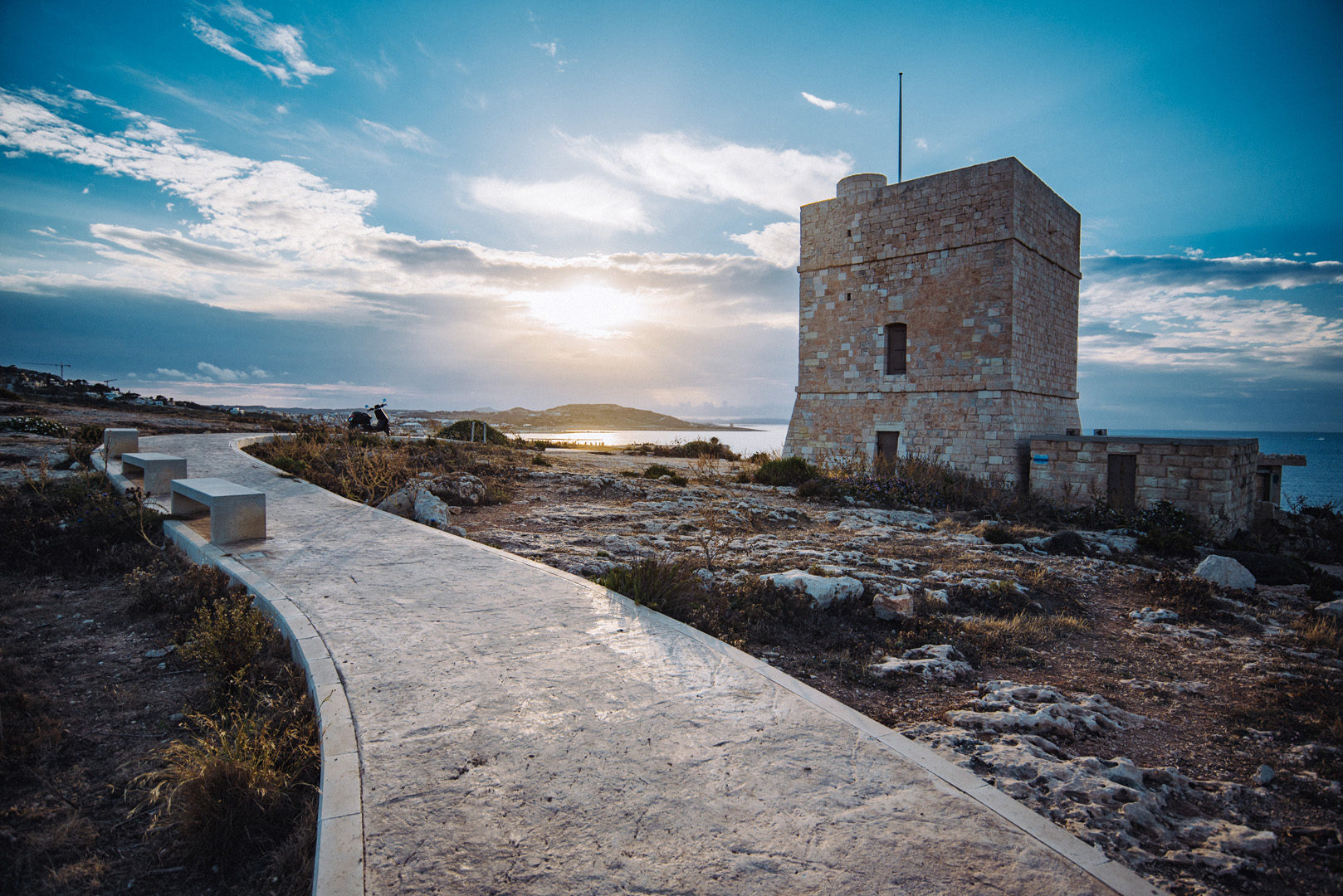 View on Marku Shoal bay (35°56'31″ N 14°27'59″E) from Madliena tower.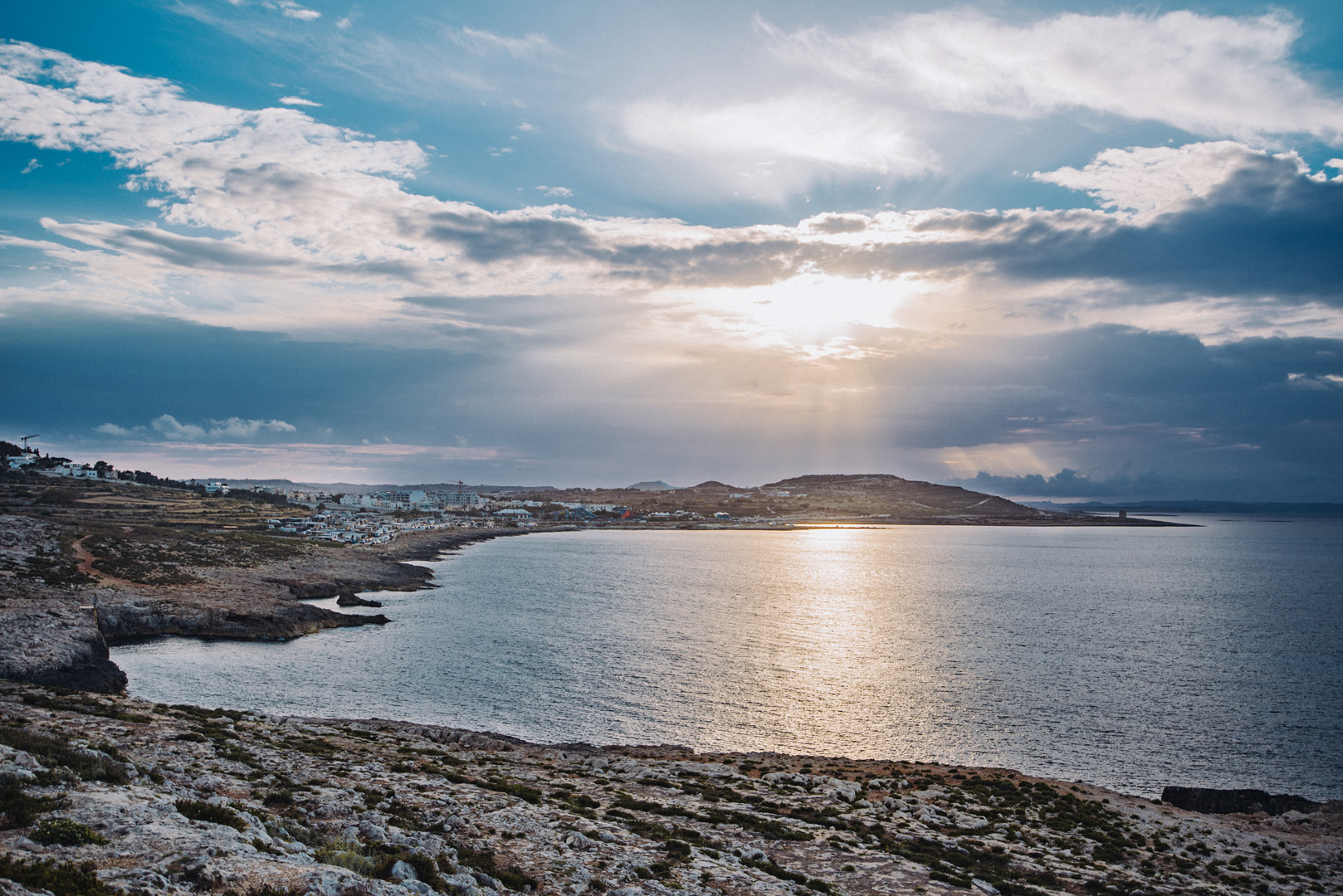 View on Bugibba (35°56'57″ N 14°24'37″E) from around Il-Hofra (35°57'23″ N 14°23'26″E).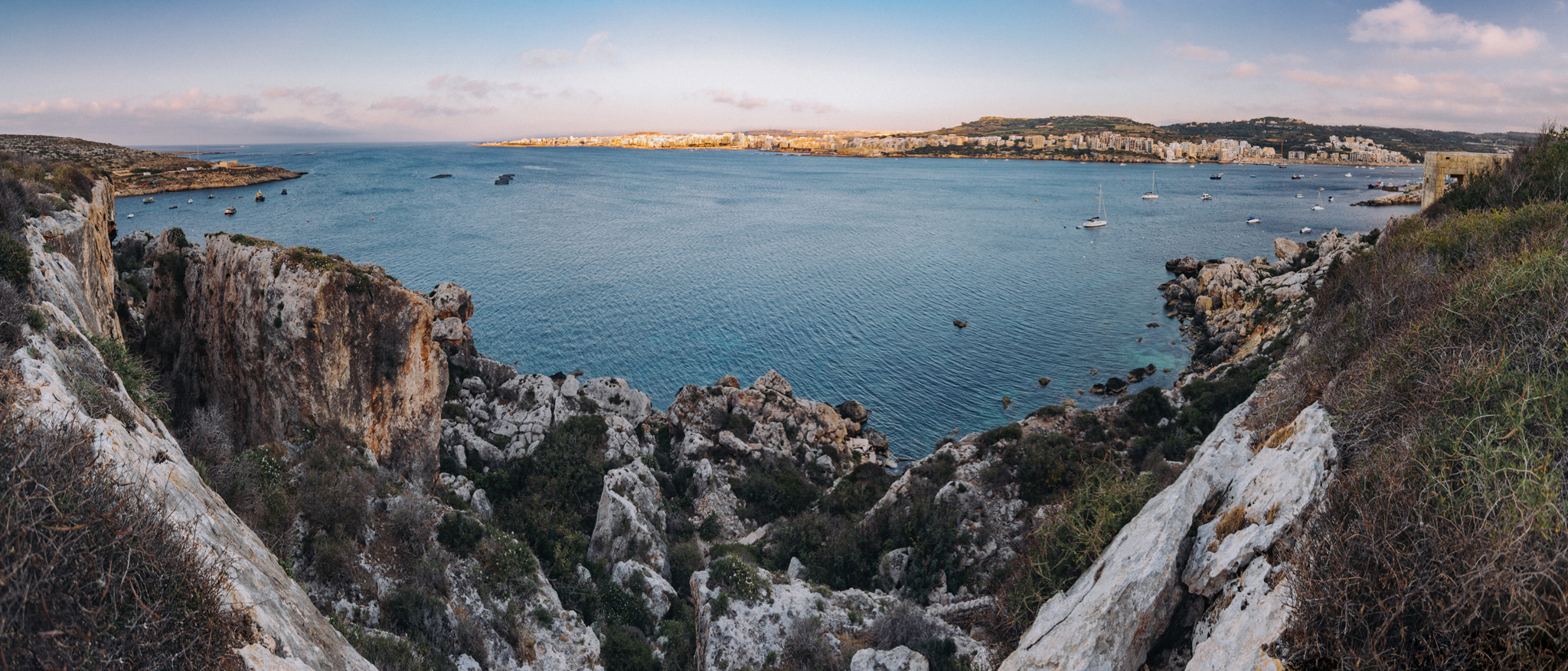 Mistra Bay (35°57'30″ N 14°23'29″E), in the background visible Bugibba.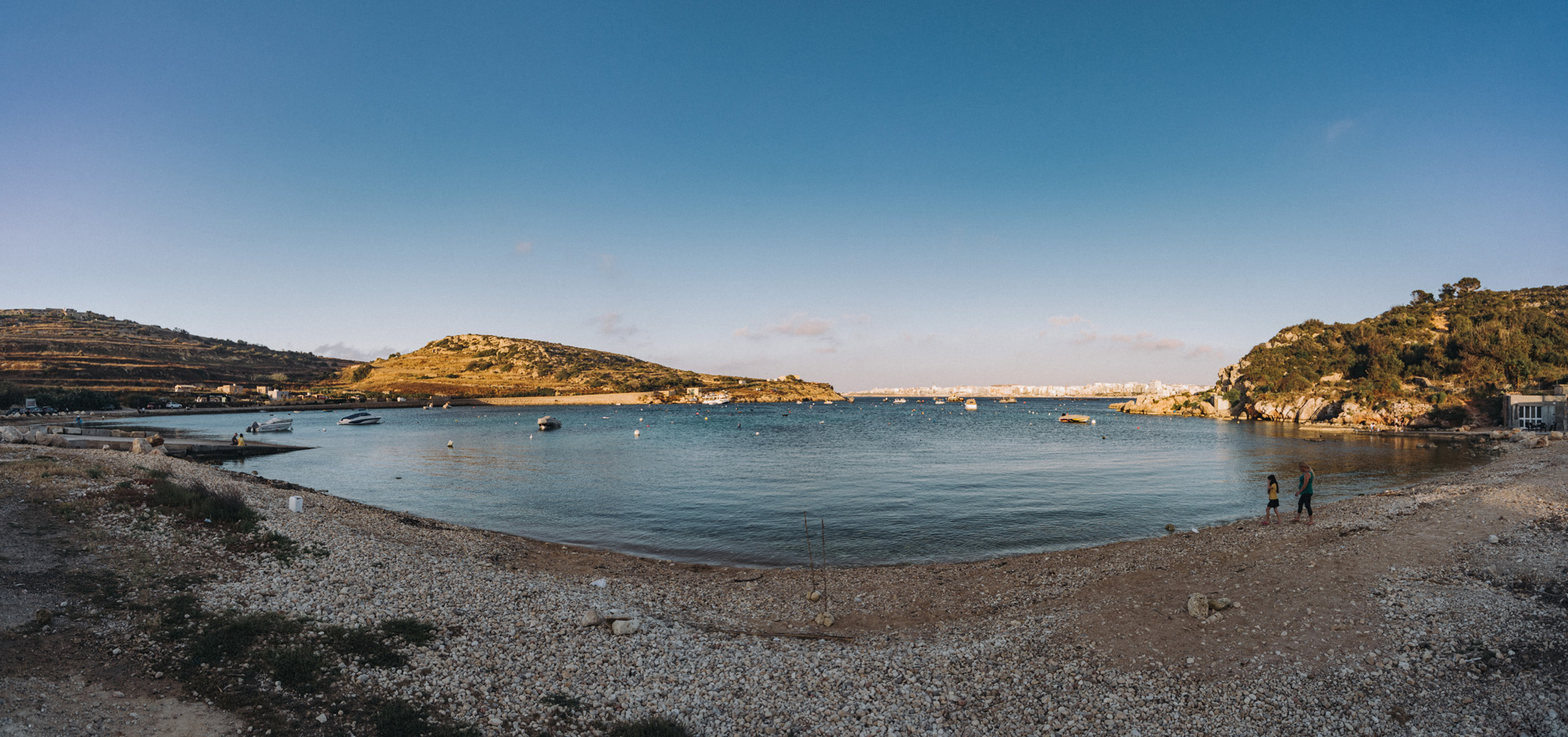 Selmun Palace (35°57'33″ N 14°22'53″E).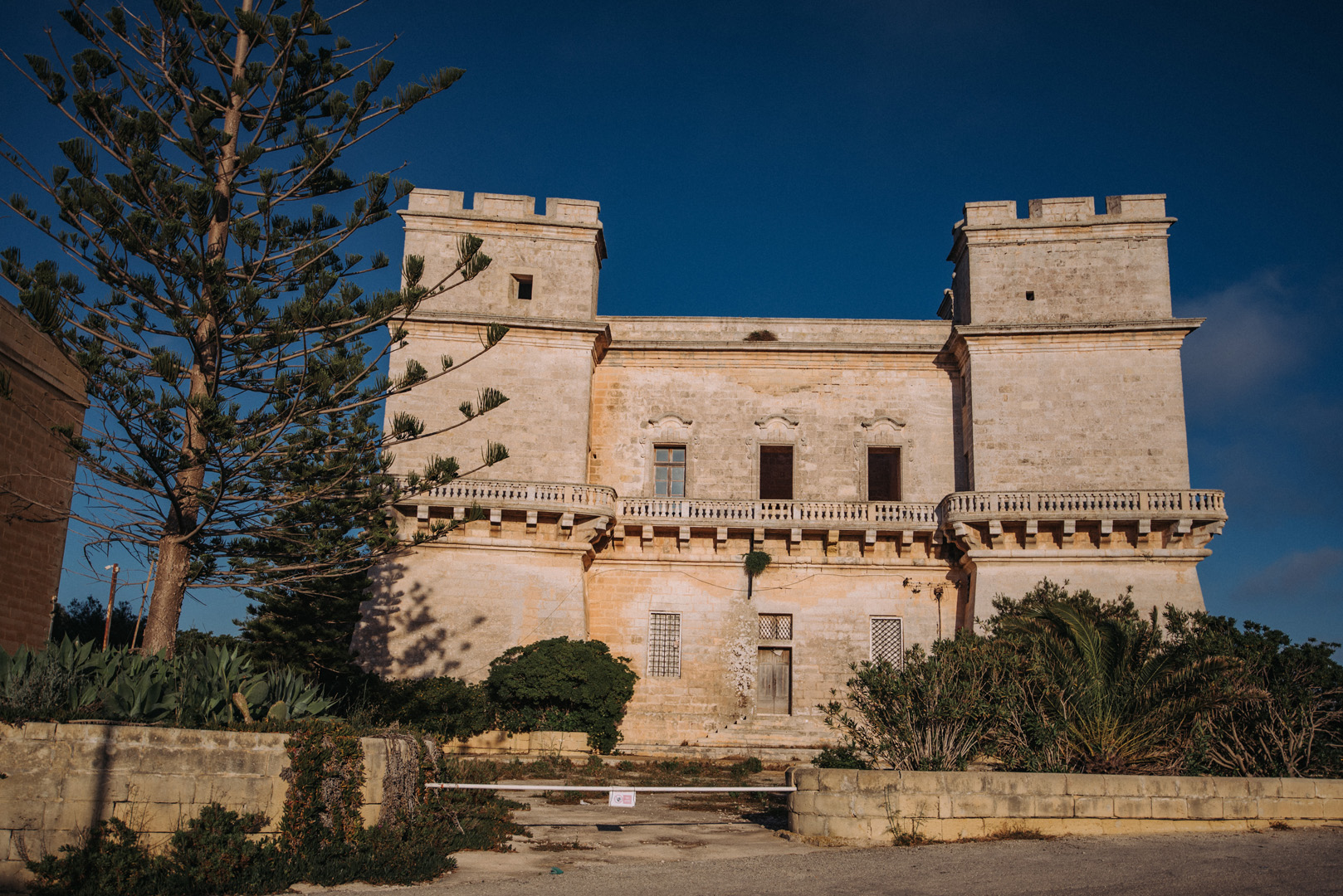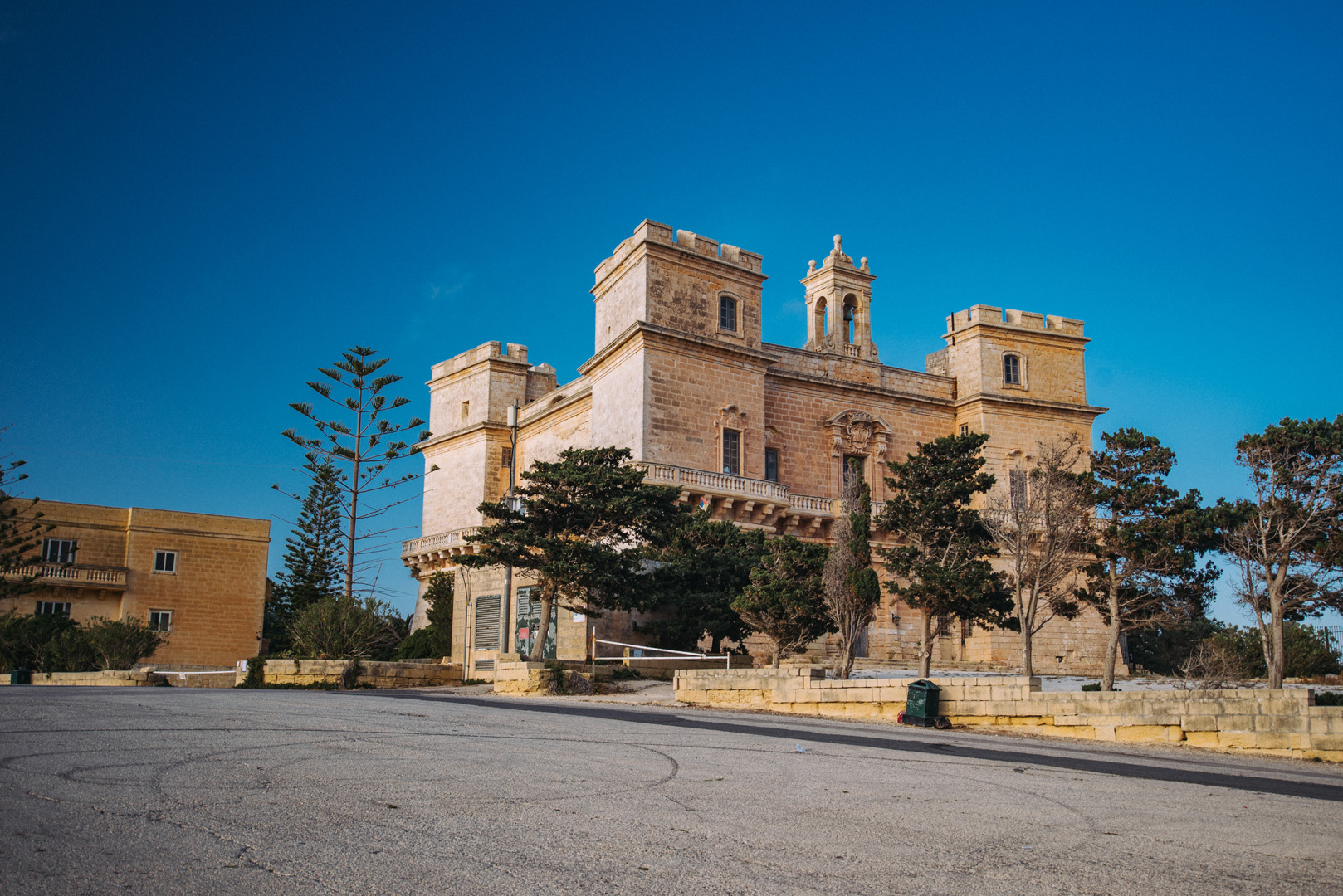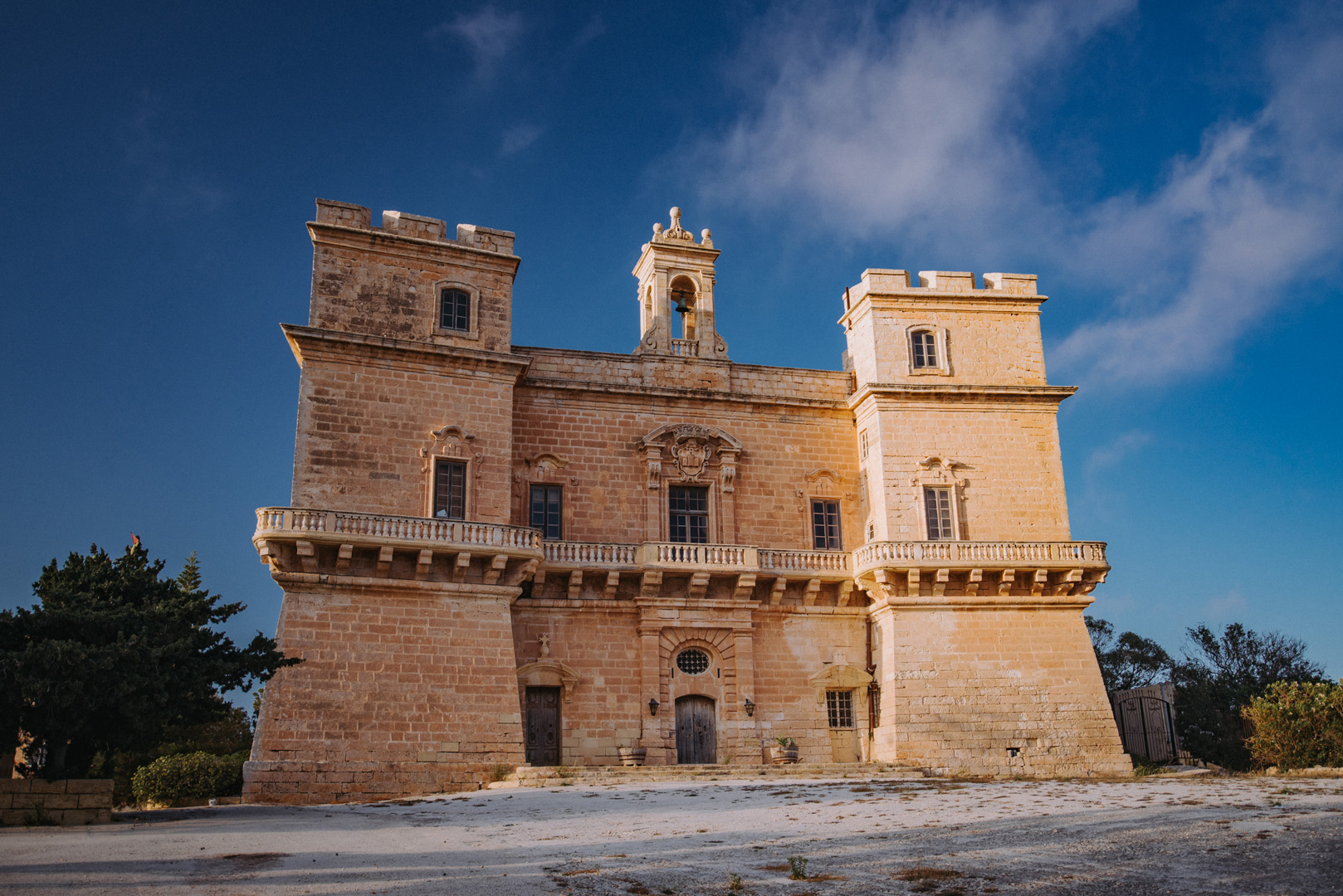 View on Imgiebah Bay (35°58'04″ N 14°22'55″E).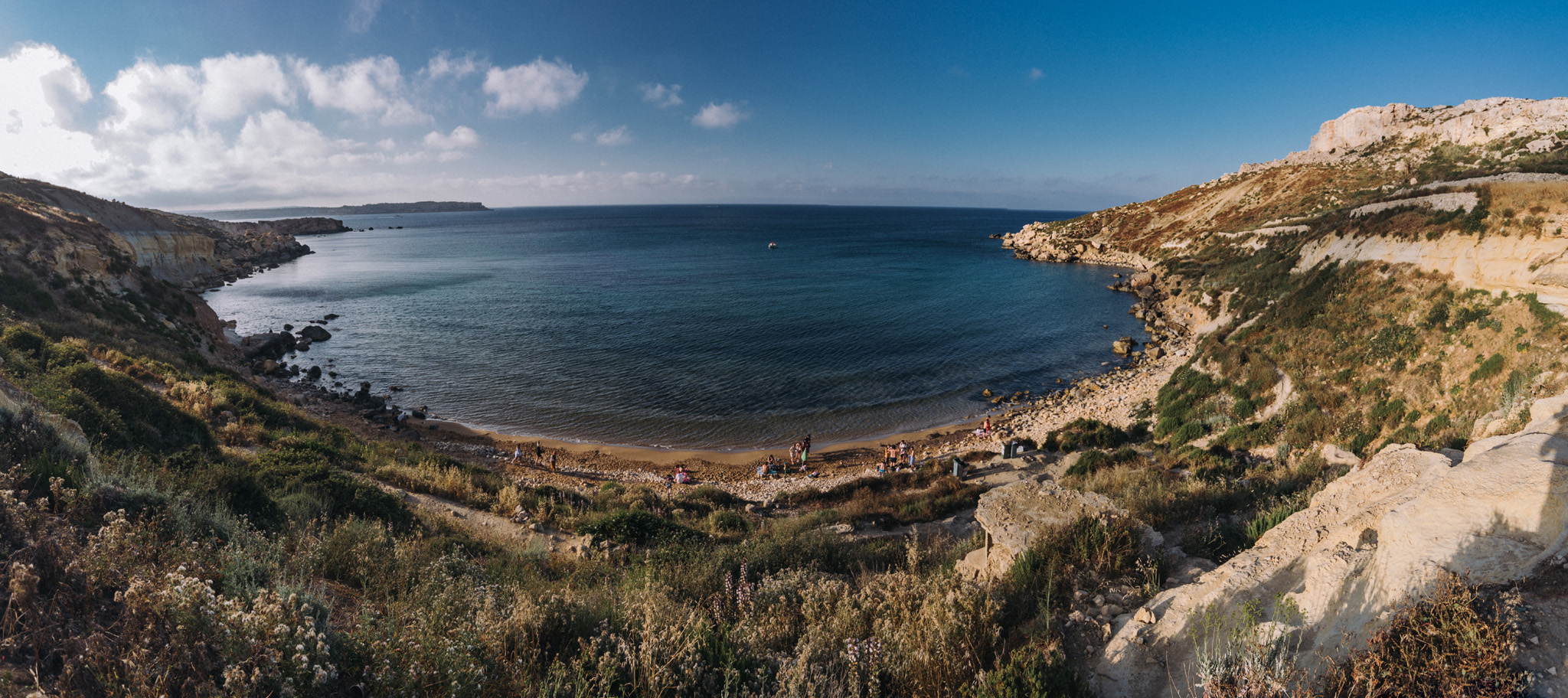 White Tower (35°59'43″ N 14°21'52″E) seen from the around of the Coral lagoon (35°59'52″ N 14°22'03″E).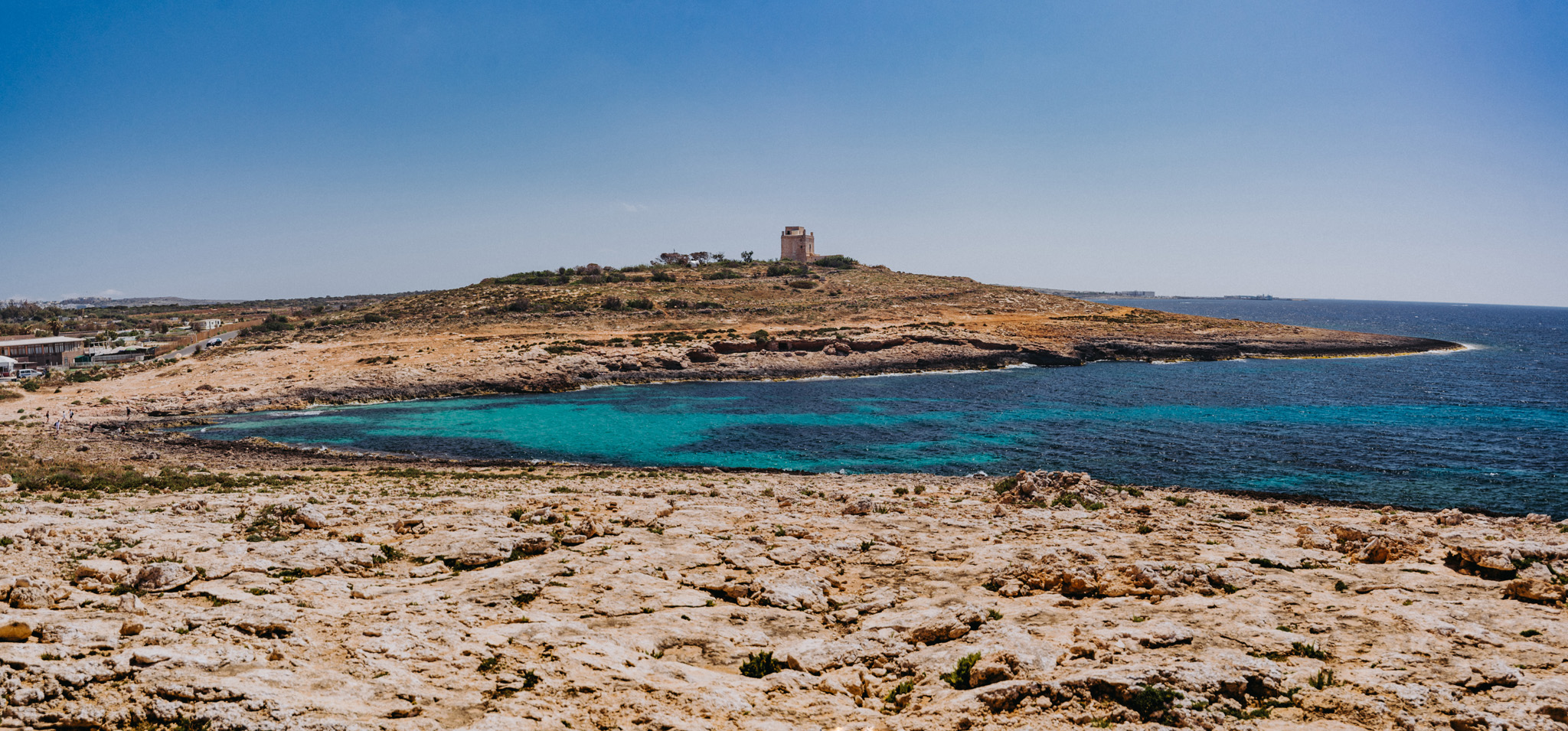 View on L-Armier (35°59'29″ N 14°21'48″E) from White Tower.

View on Ras in-Niexfa Bay (35°57'56″ N 14°19'59″E) from around Radar station (35°58'18″ N 14°19'29″E). Popeye Village is slightly to the left from center of the image, but not visible.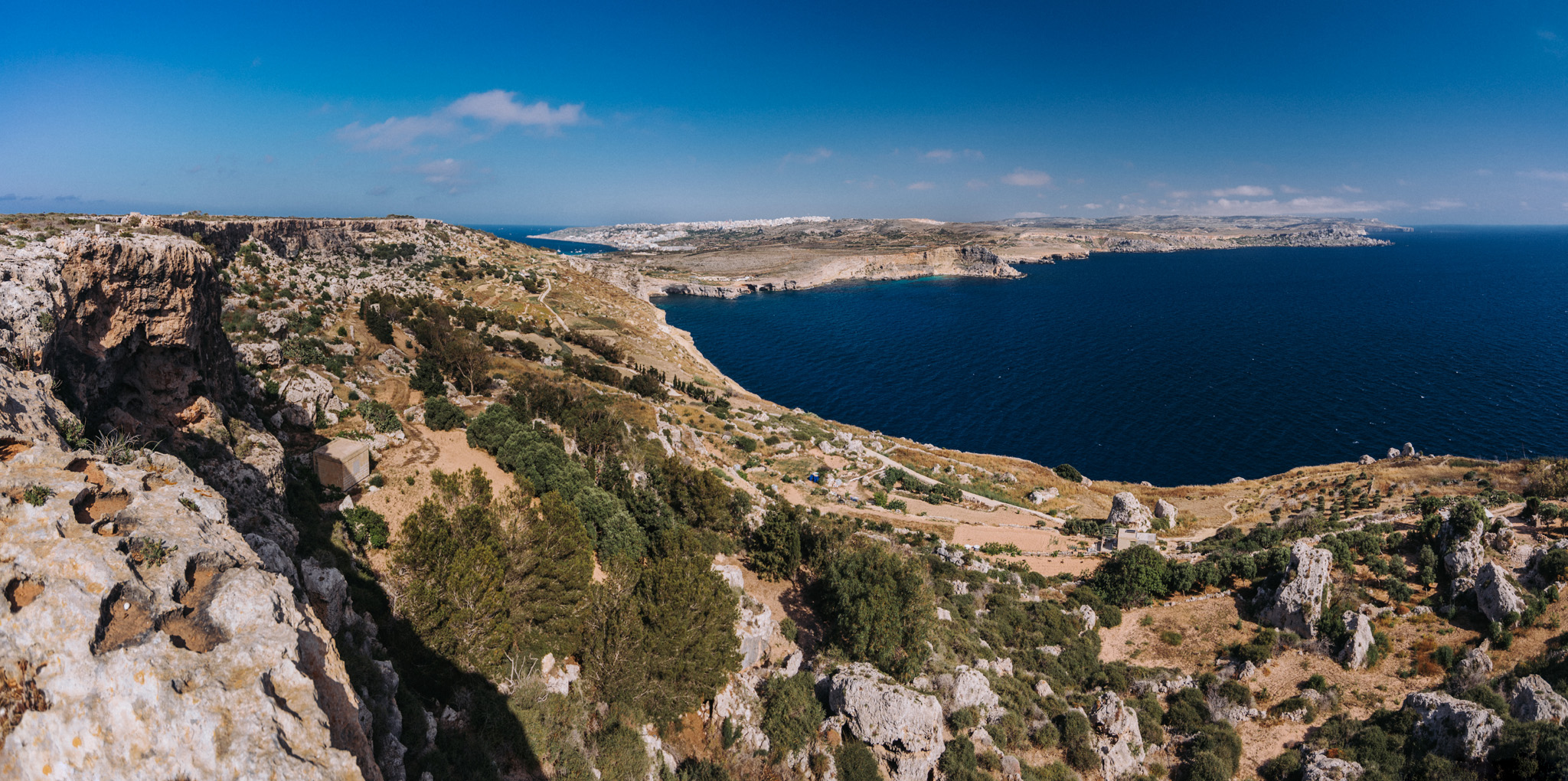 Popeye Village (35°57'39″N 14°20'28″E) was built in 1979 for the purpose of filming the movie Popeye. Now it is a theme park.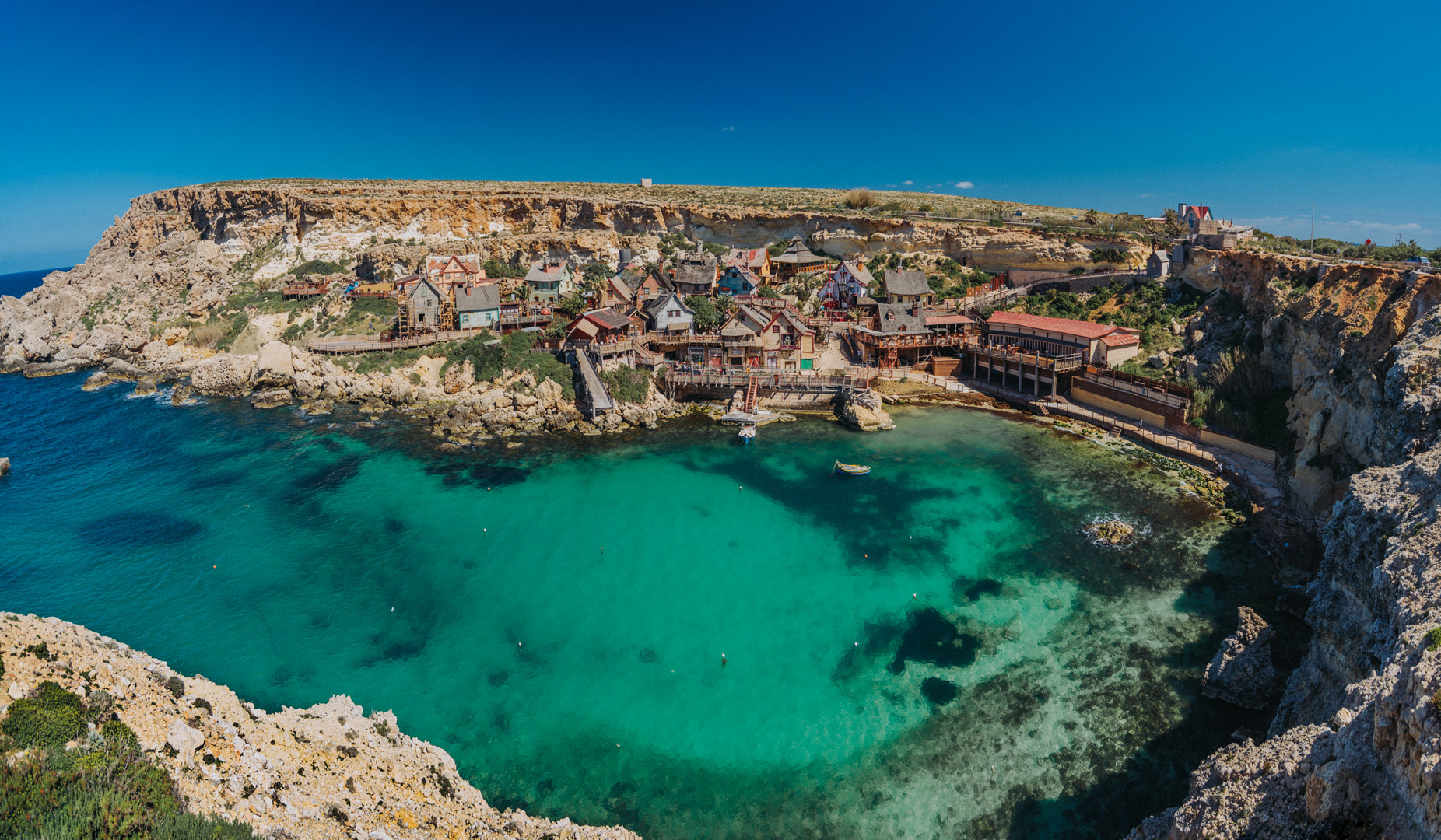 Golden Bay beach (35°56'02″N 14°20'40″E).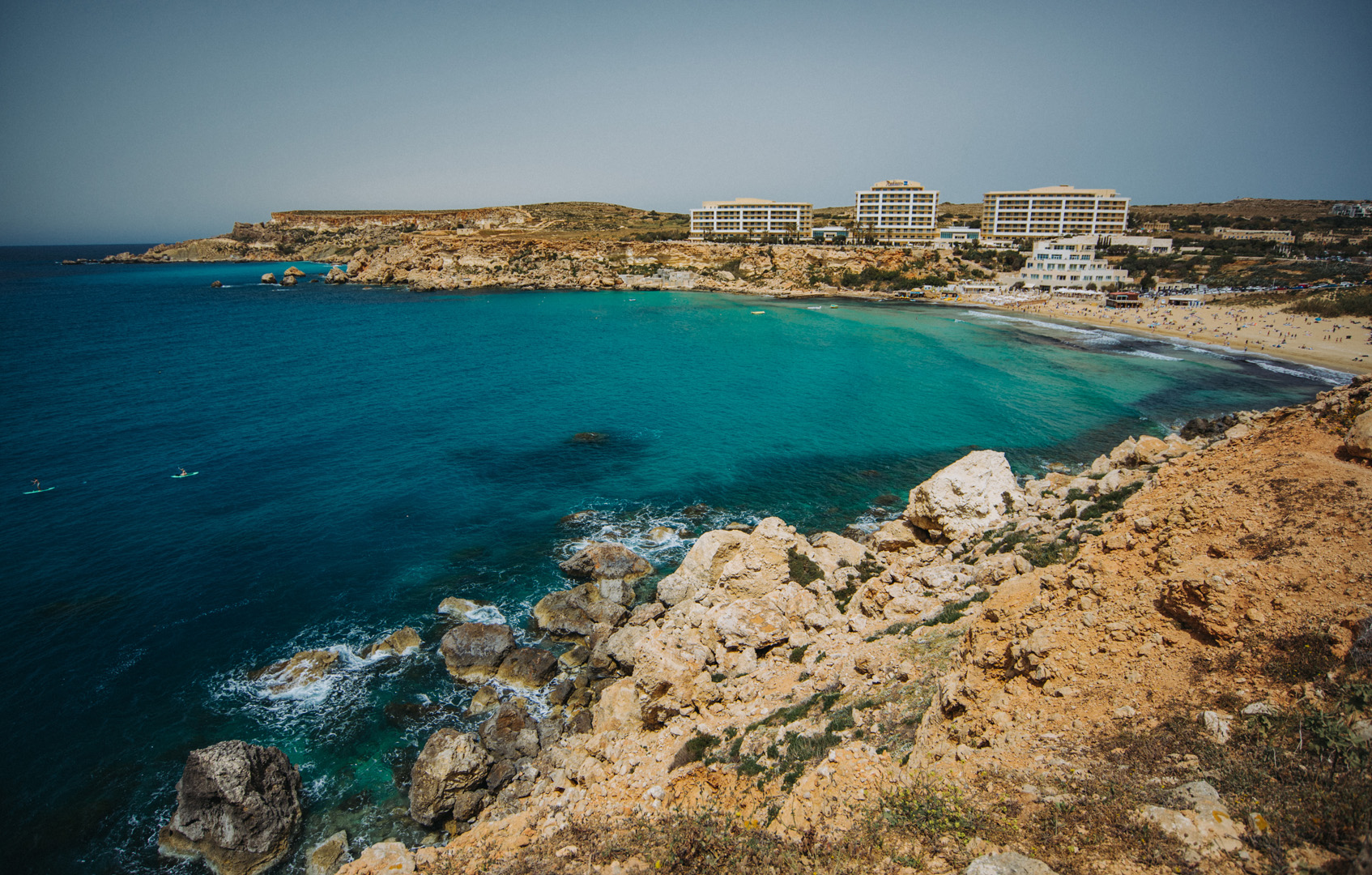 Next to Golden Bay beach is Għajn Tuffieħa beach (35°55'44″N 14°20'41″E), one of the most popular beaches on Malta.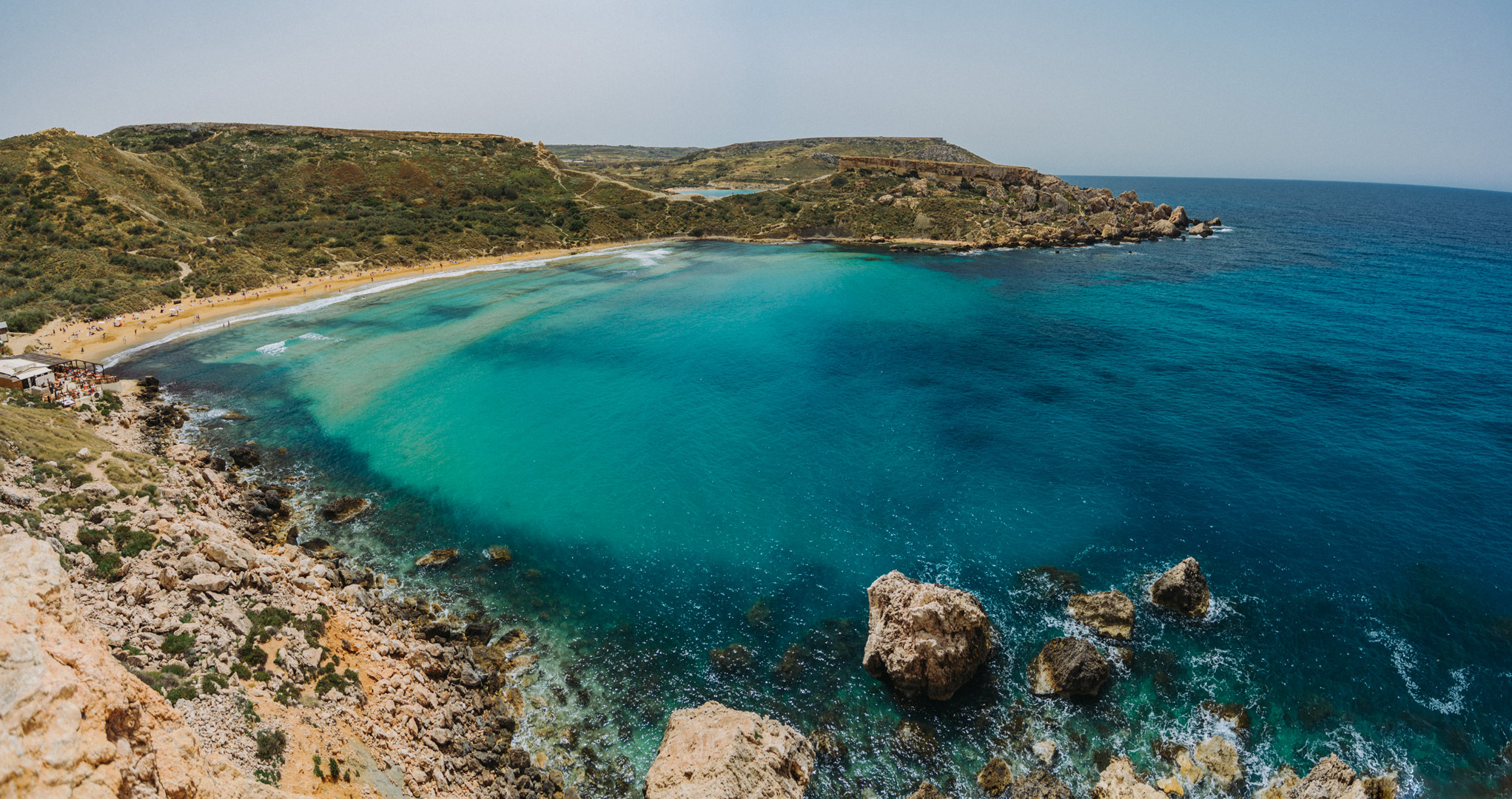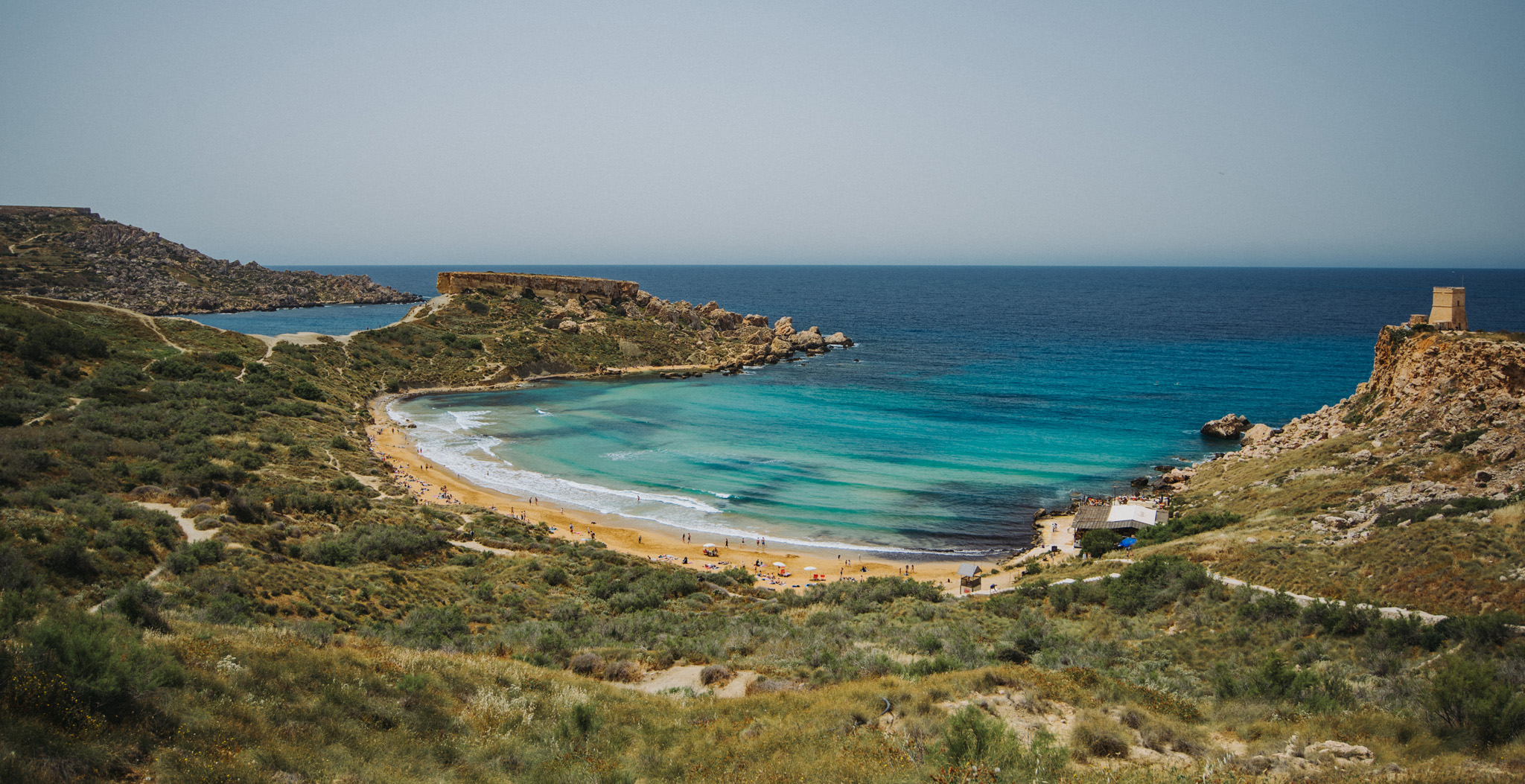 A peninsula between Għajn Tuffieħa and Il-Ġnejna beaches.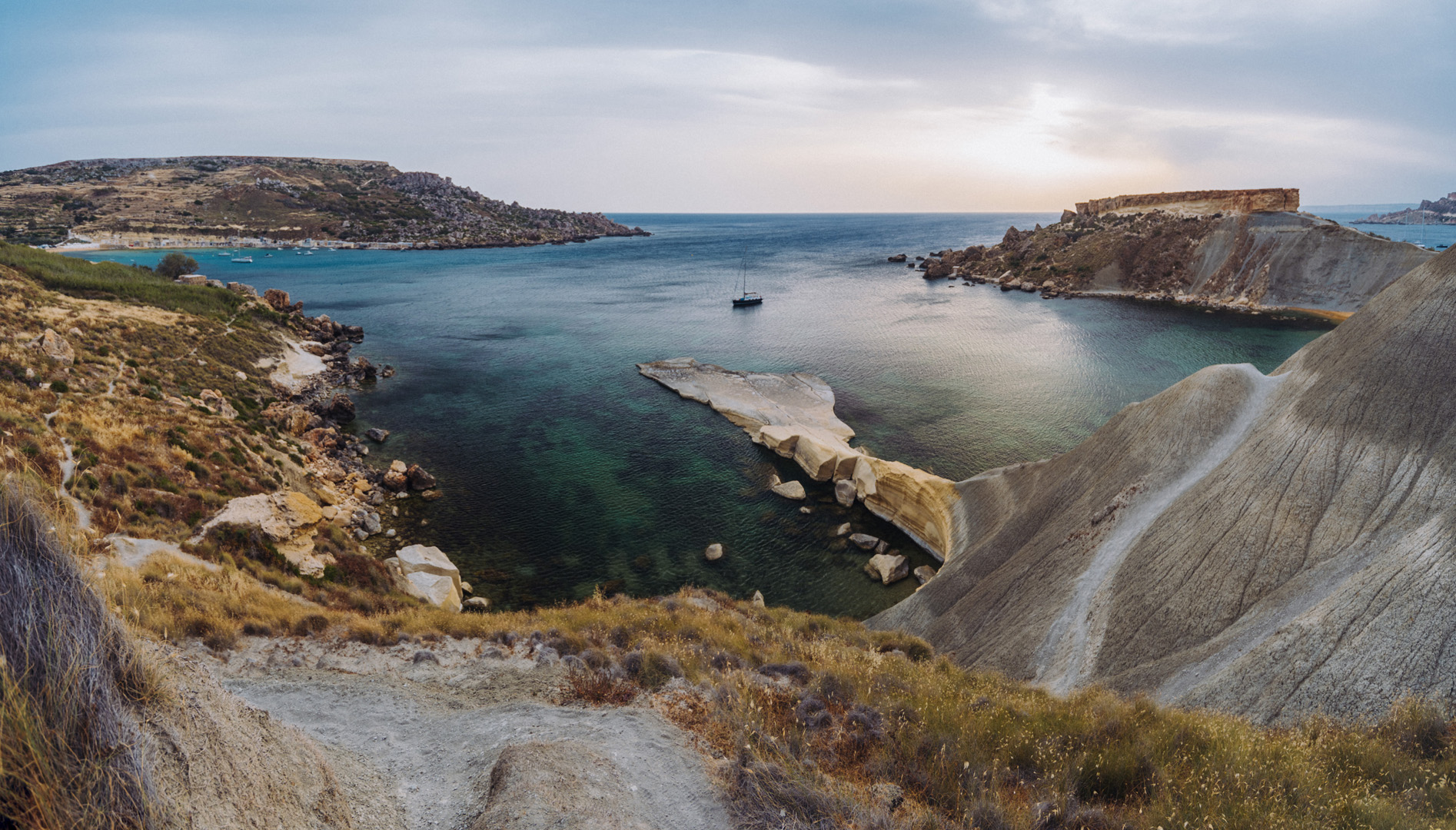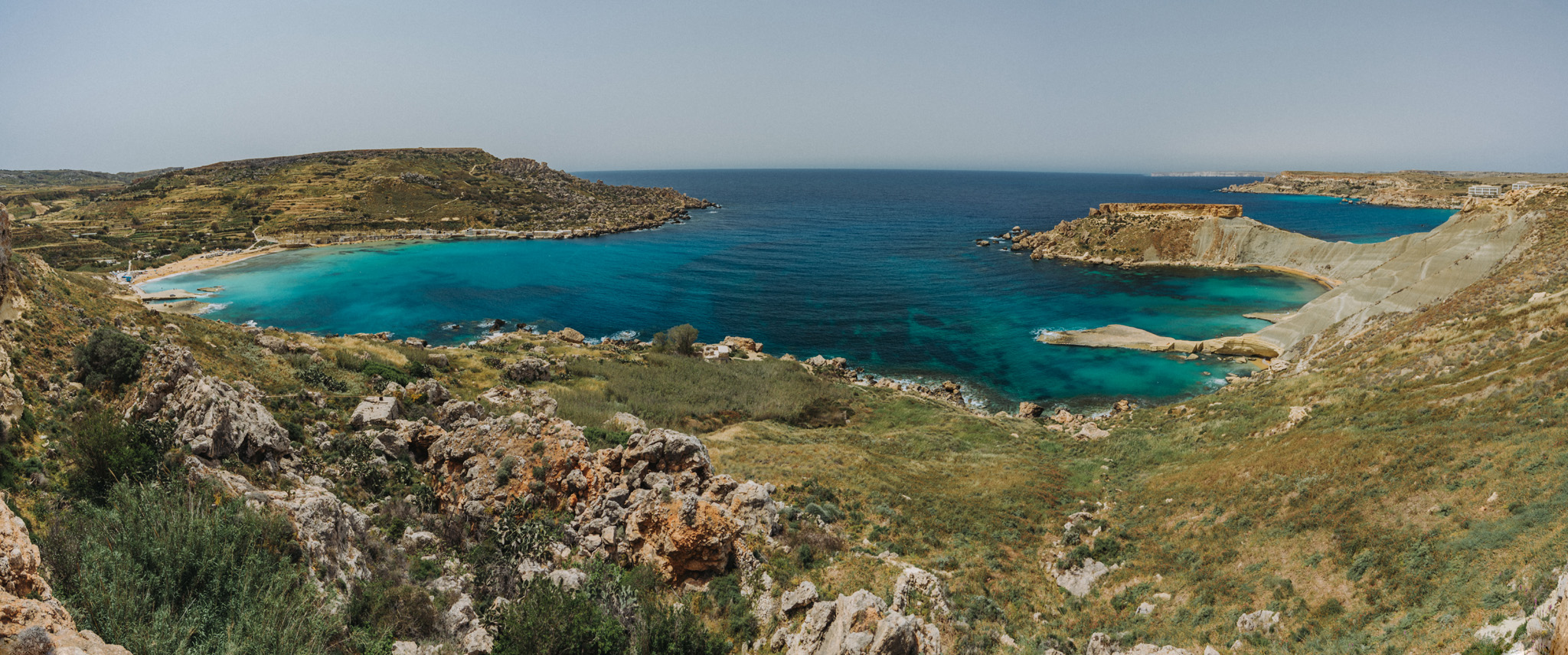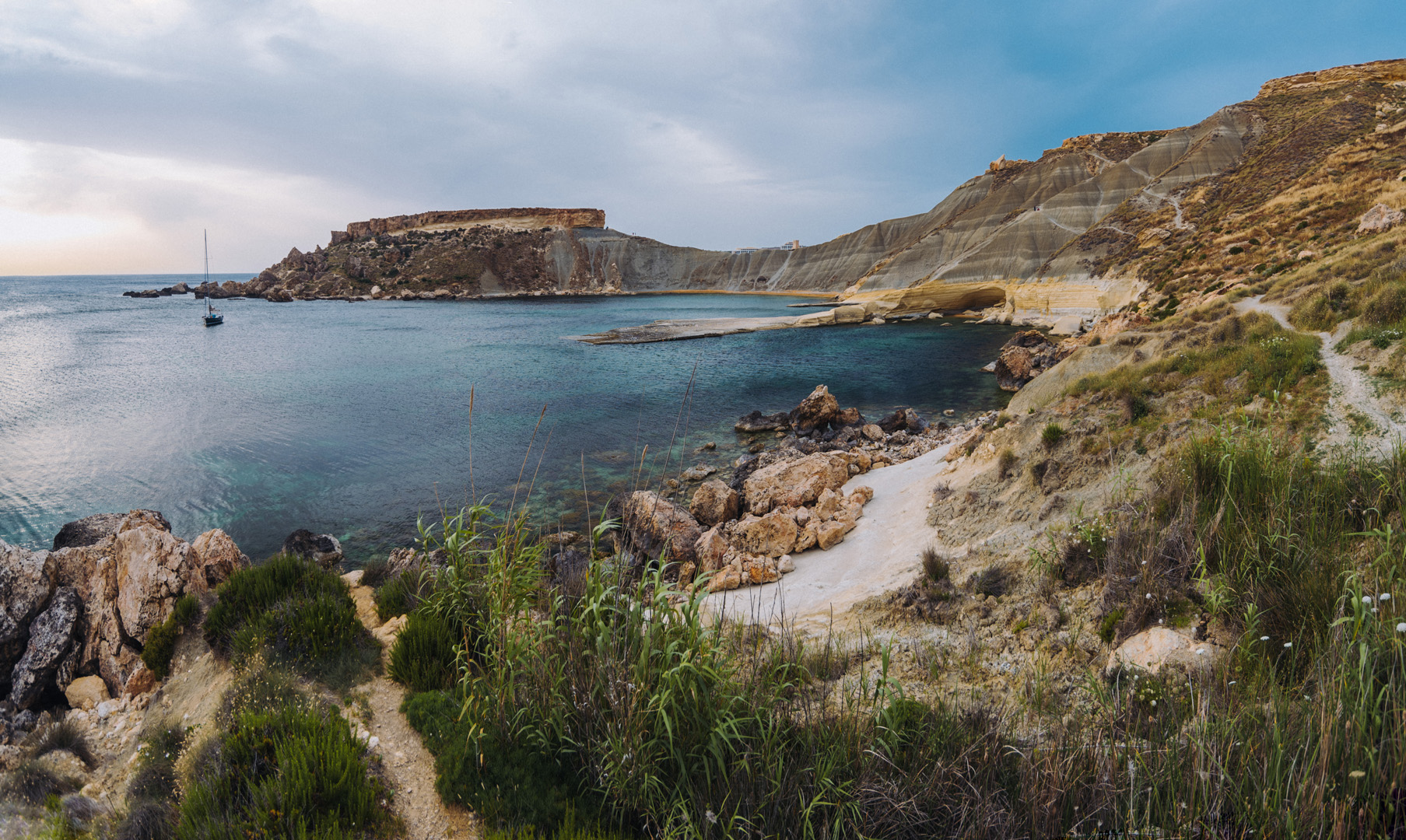 Il-Ġnejna beach (35°55'13″N 14°20'36″E).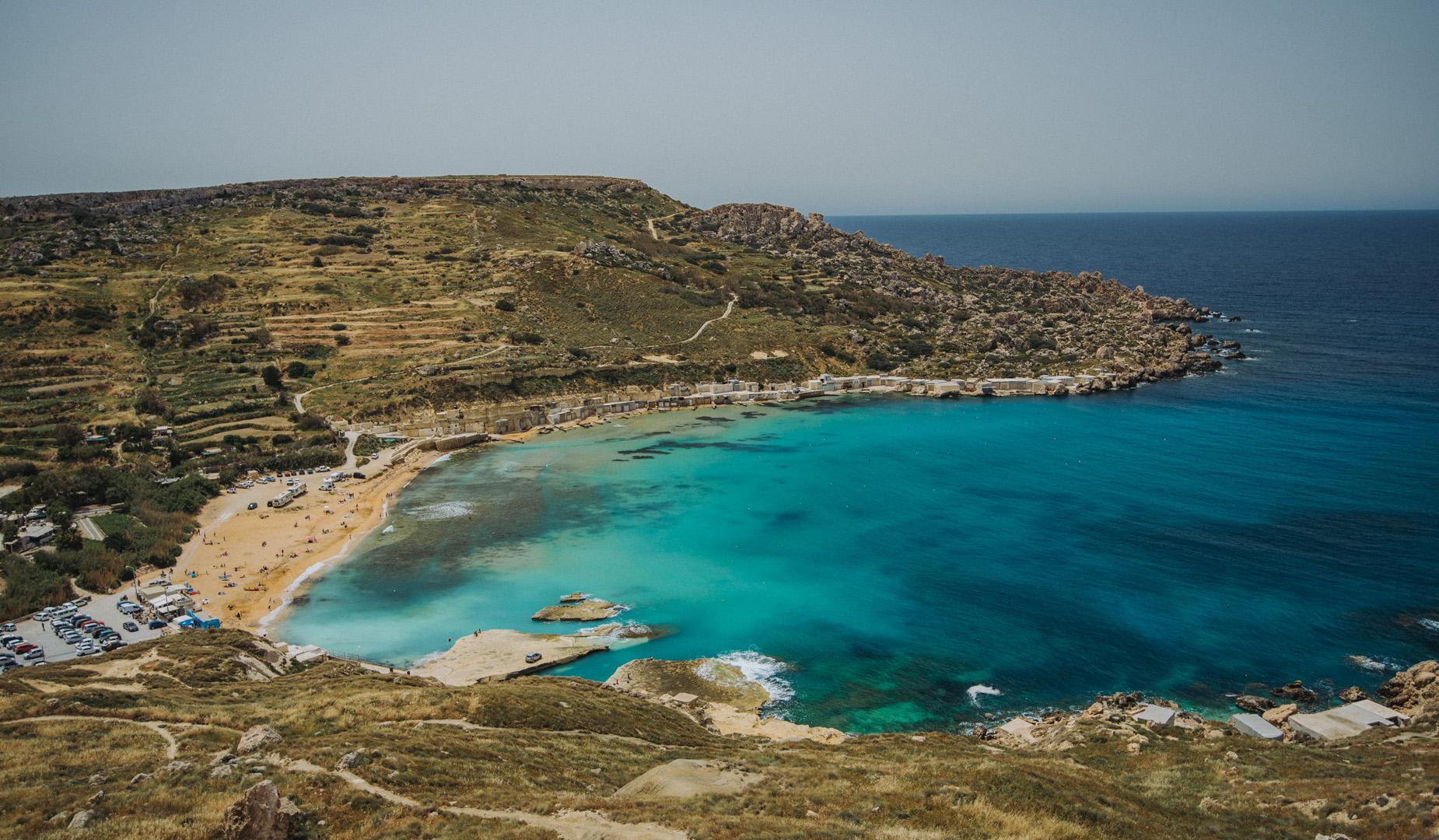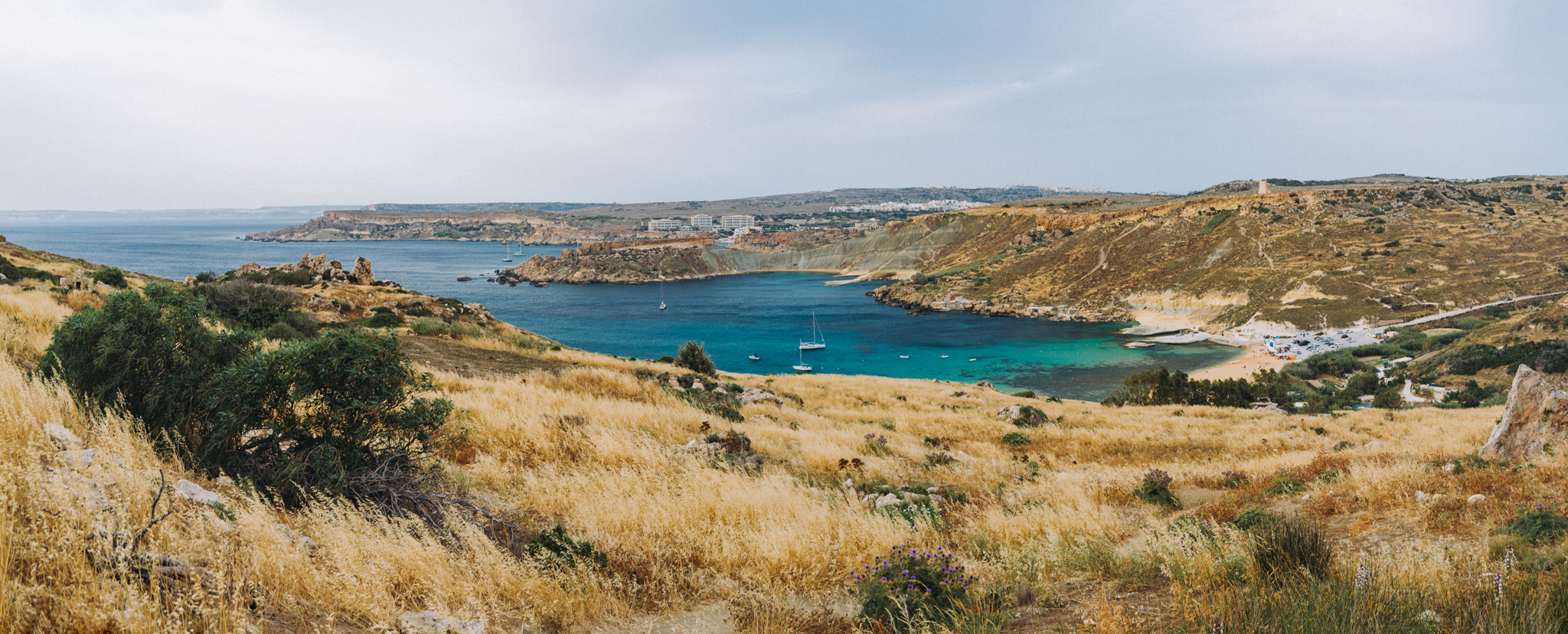 View on Fomm ir-Riħ Beach (35°54'24″ N 14°20'28″E) from viewpoint (35°54'29,5″ N 14°20'33″E).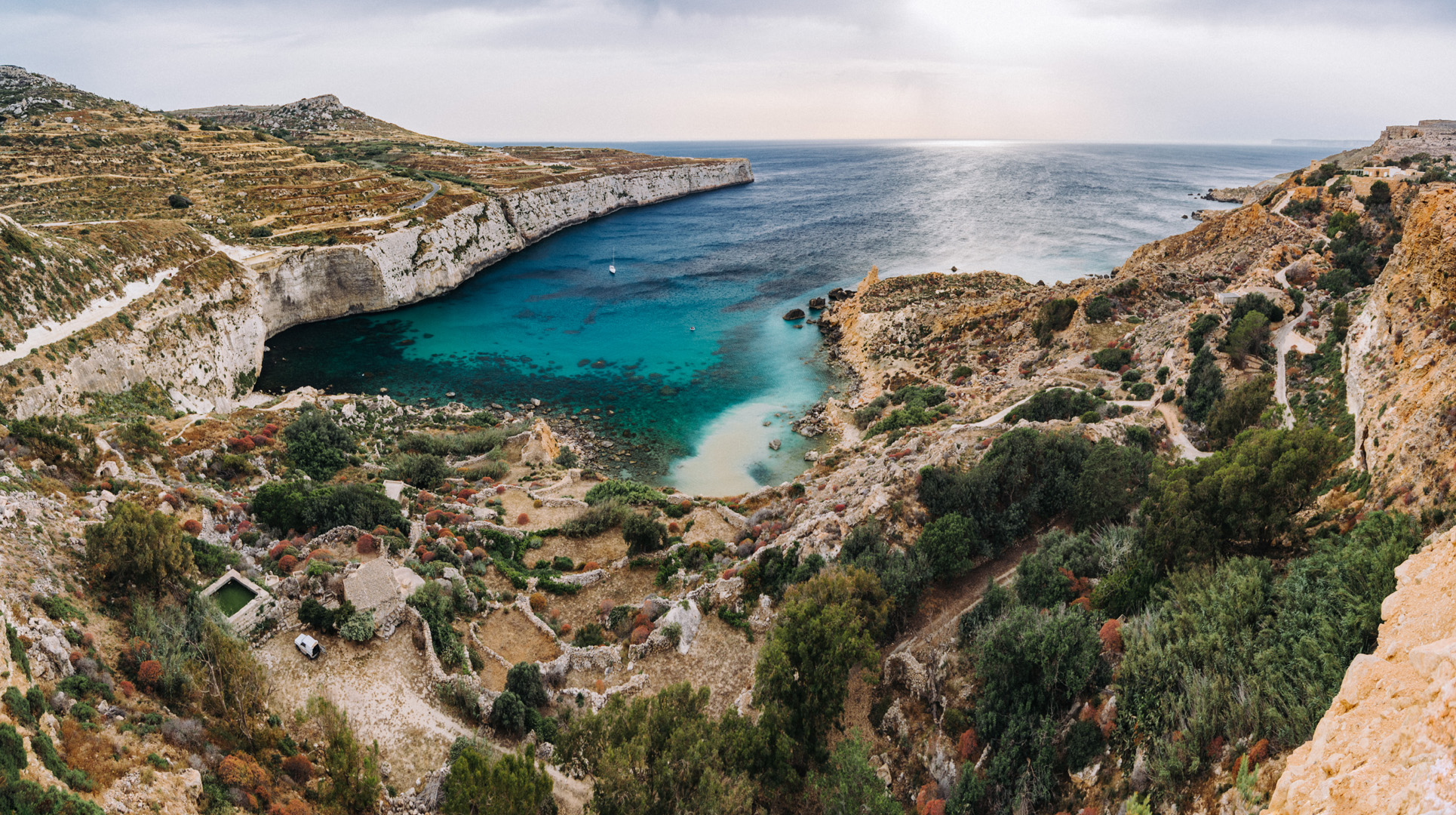 St. Peter's pool (35°49'59″ N 14°33'44″E) is a nice natural pool formed by rocks, it's a very popular place among young people.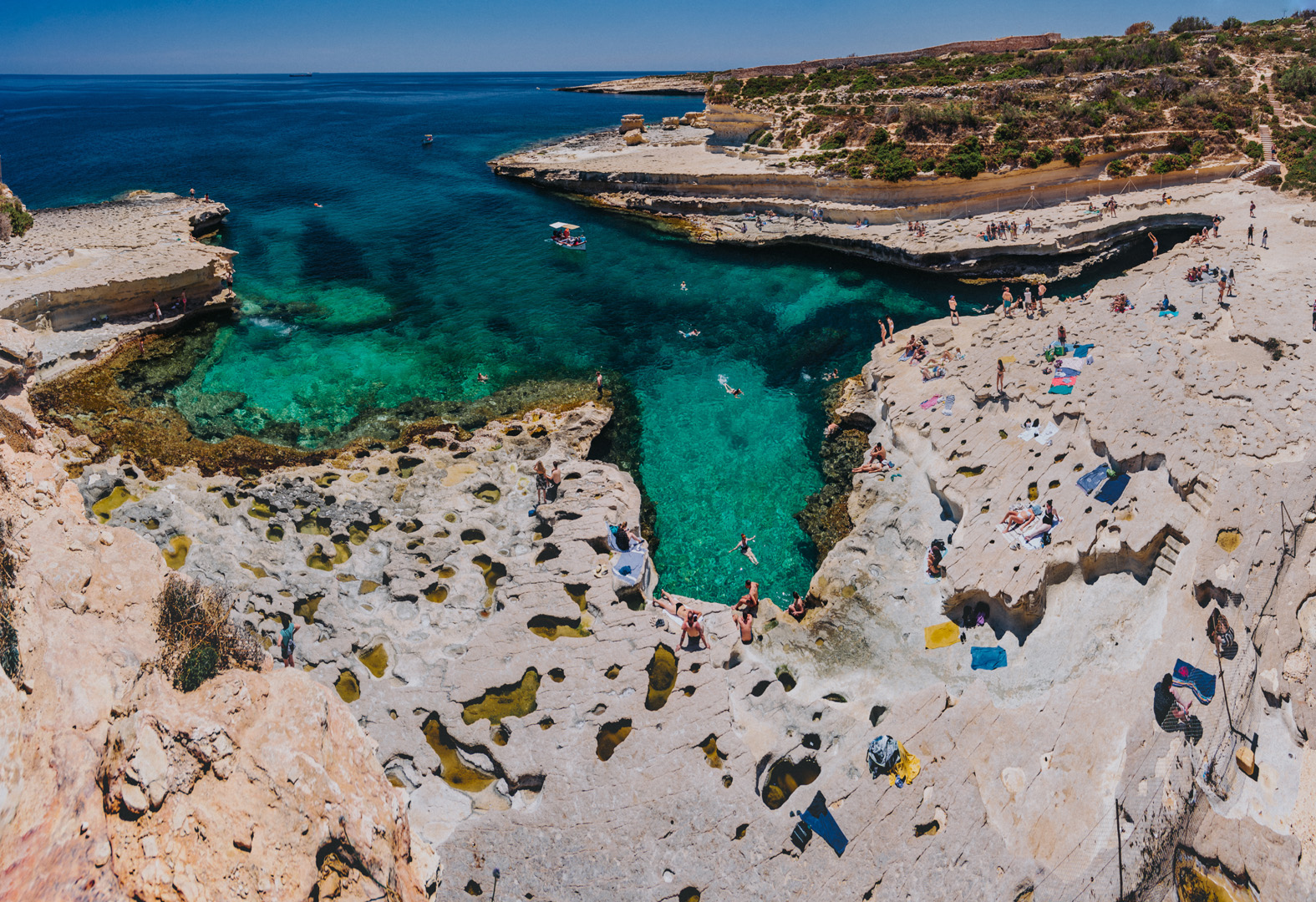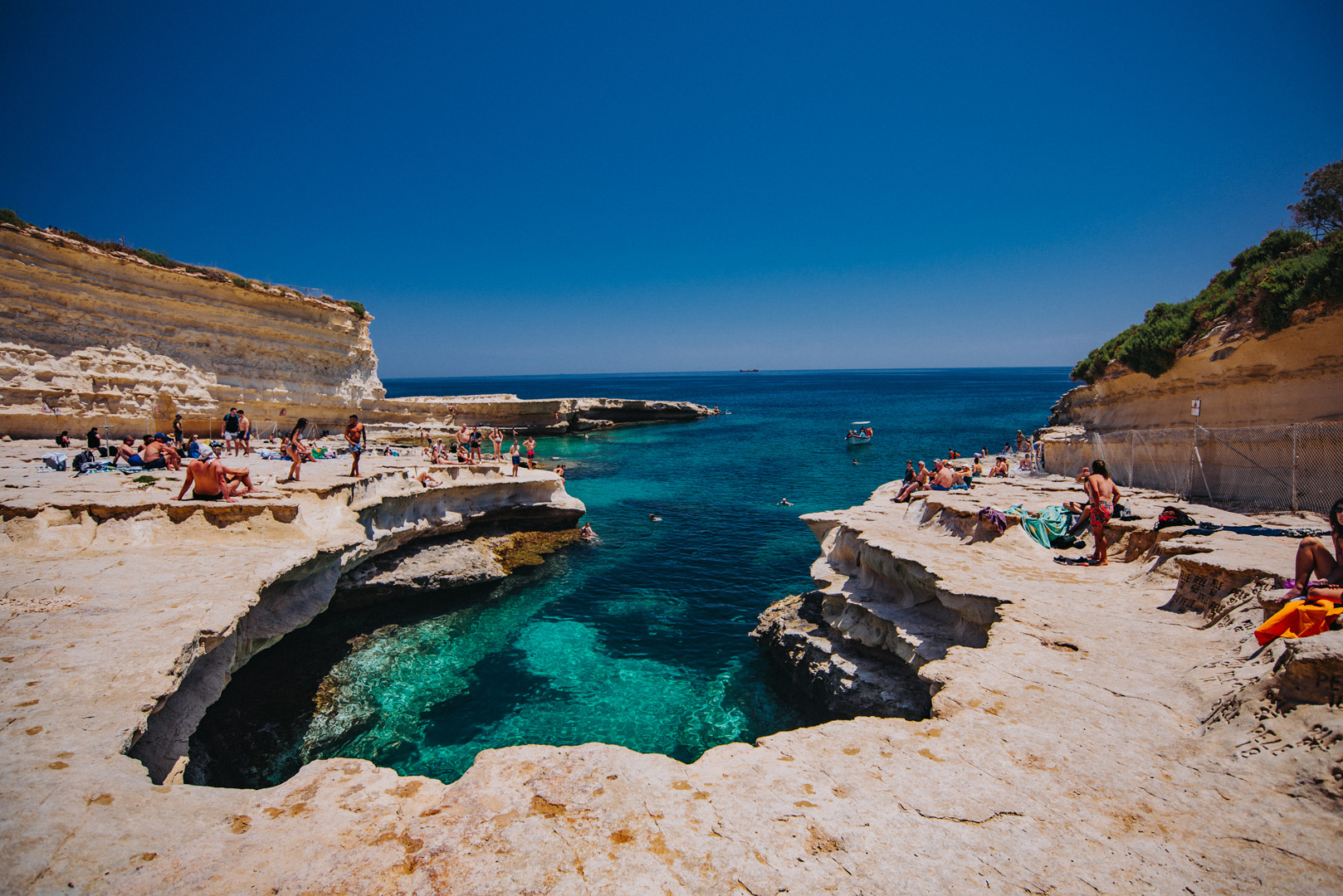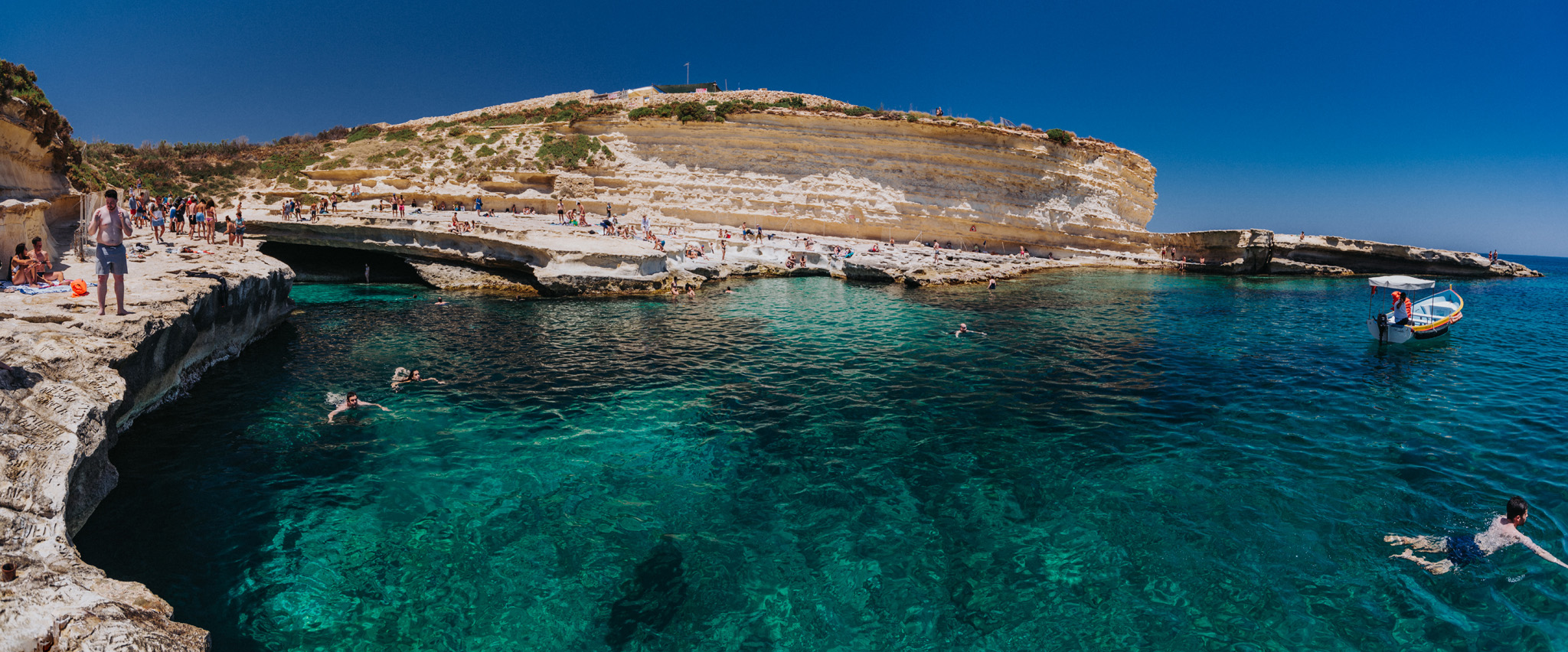 View on Il-Ħofra ż-Żgħira bay (35°50'13″ N 14°33'42″E).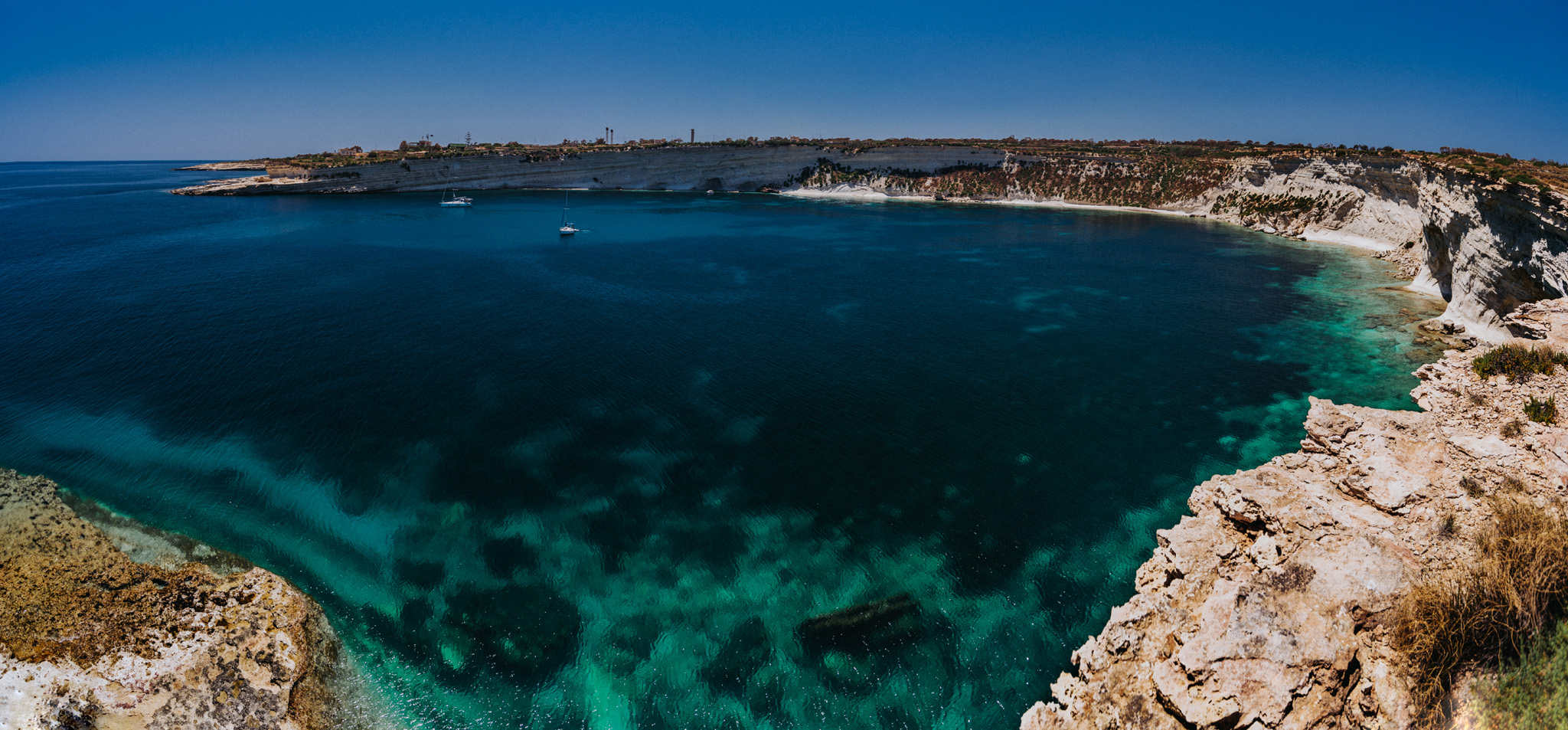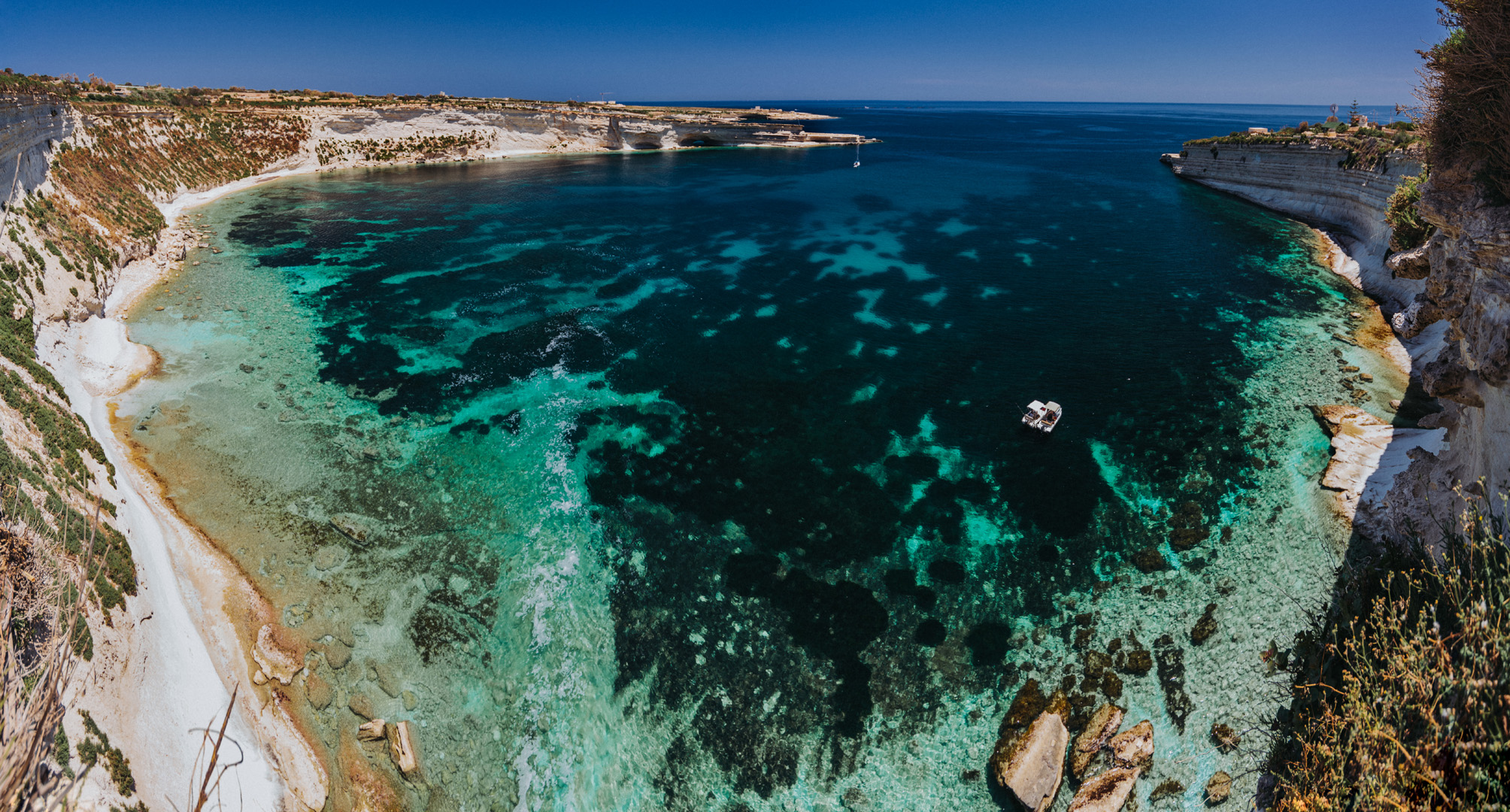 View on Il-Ħofra l-Kbira bay (35°50'26″ N 14°33'55″E).