Guatapé (6°14'02″ N 75°09'33″ W) is a small town in Colombia 50 km east of Medellín. It is most known for nearby Piedra del Peñol (6°13'10″ N 75°10'46″ W), but it's also a pretty town.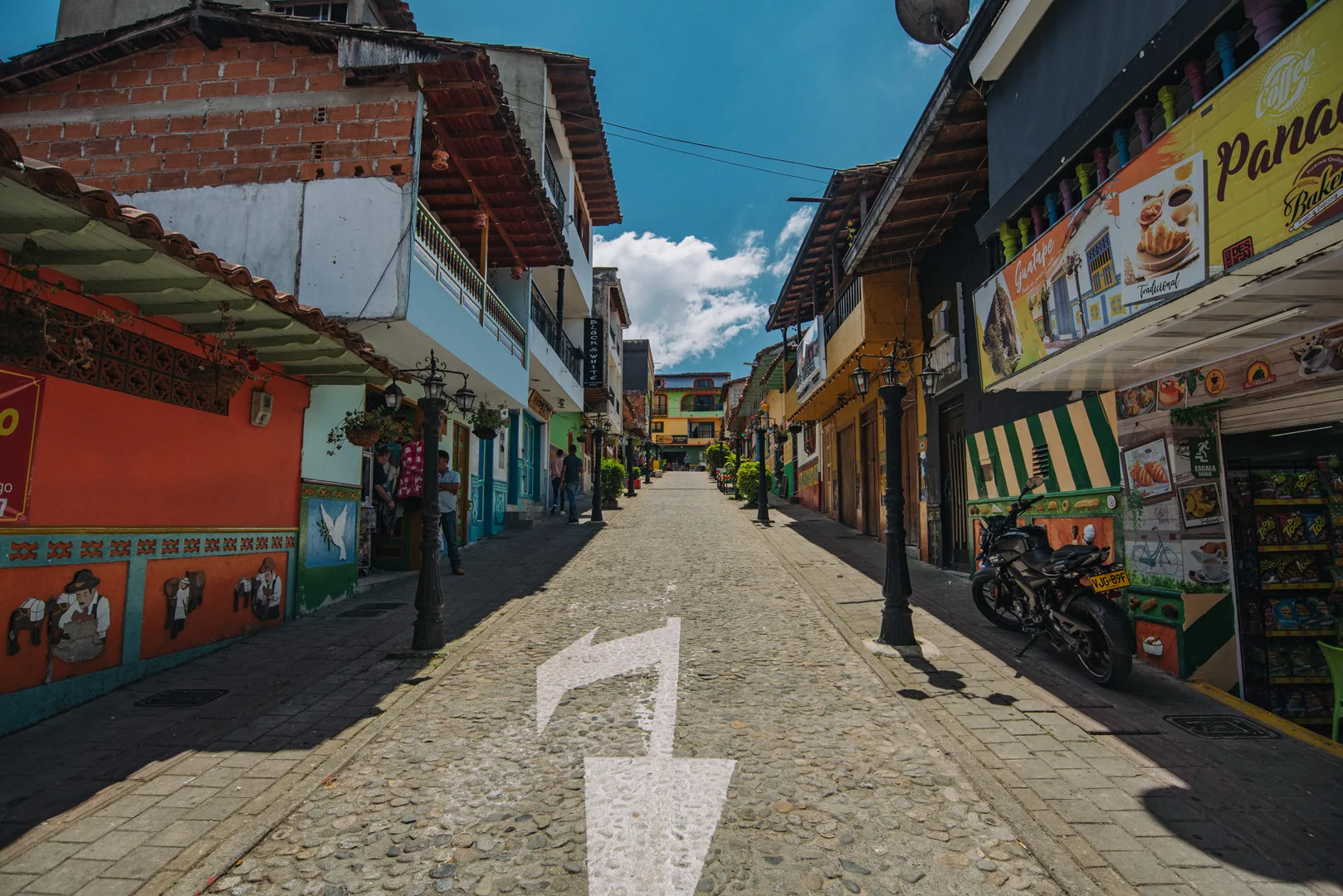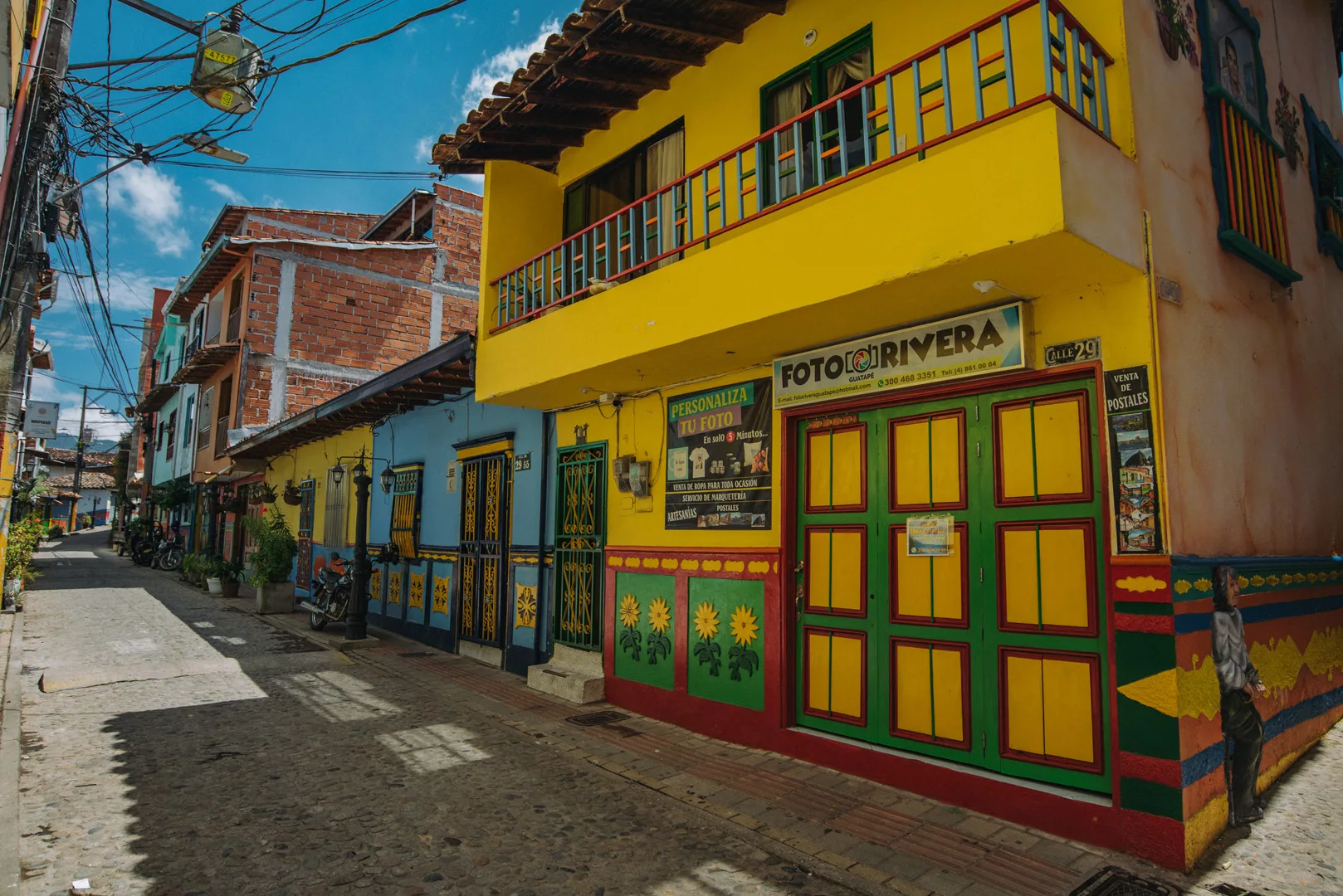 Piedra del Peñol seen from a viewpoint in Guatapé (6°13'56″ N 75°09'48″ W).
And seen from a parking lot just below the rock (6°13'20″ N 75°10'43″ W).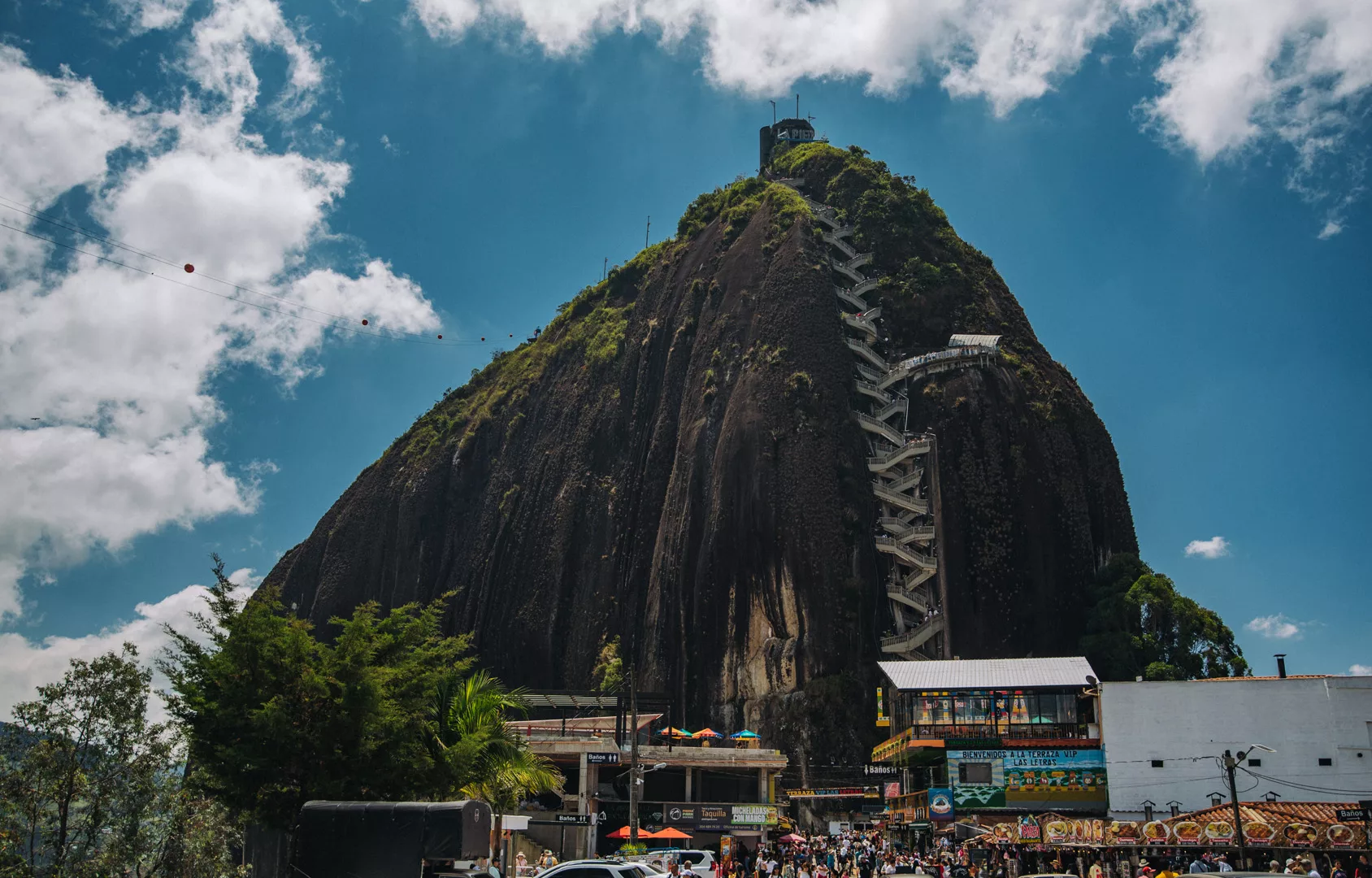 And the view from top of the rock on nearby lake.