Guatapé (6°14'02″ N 75°09'33″ W) is a small town in Colombia 50 km east of Medellín. It is most known for nearby Piedra del Peñol (6°13'10″ N 75°10'46″ W), but it's also a pretty town.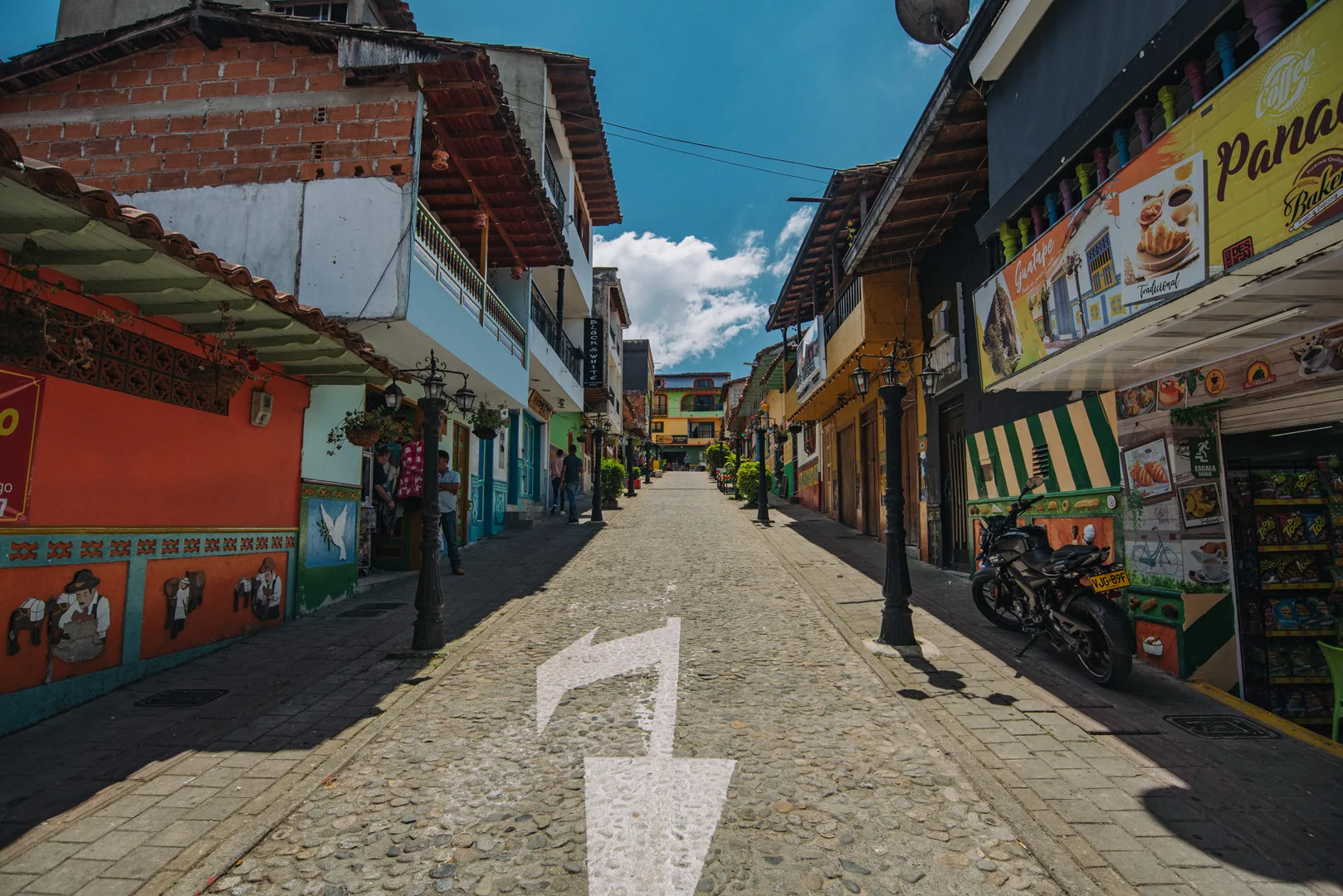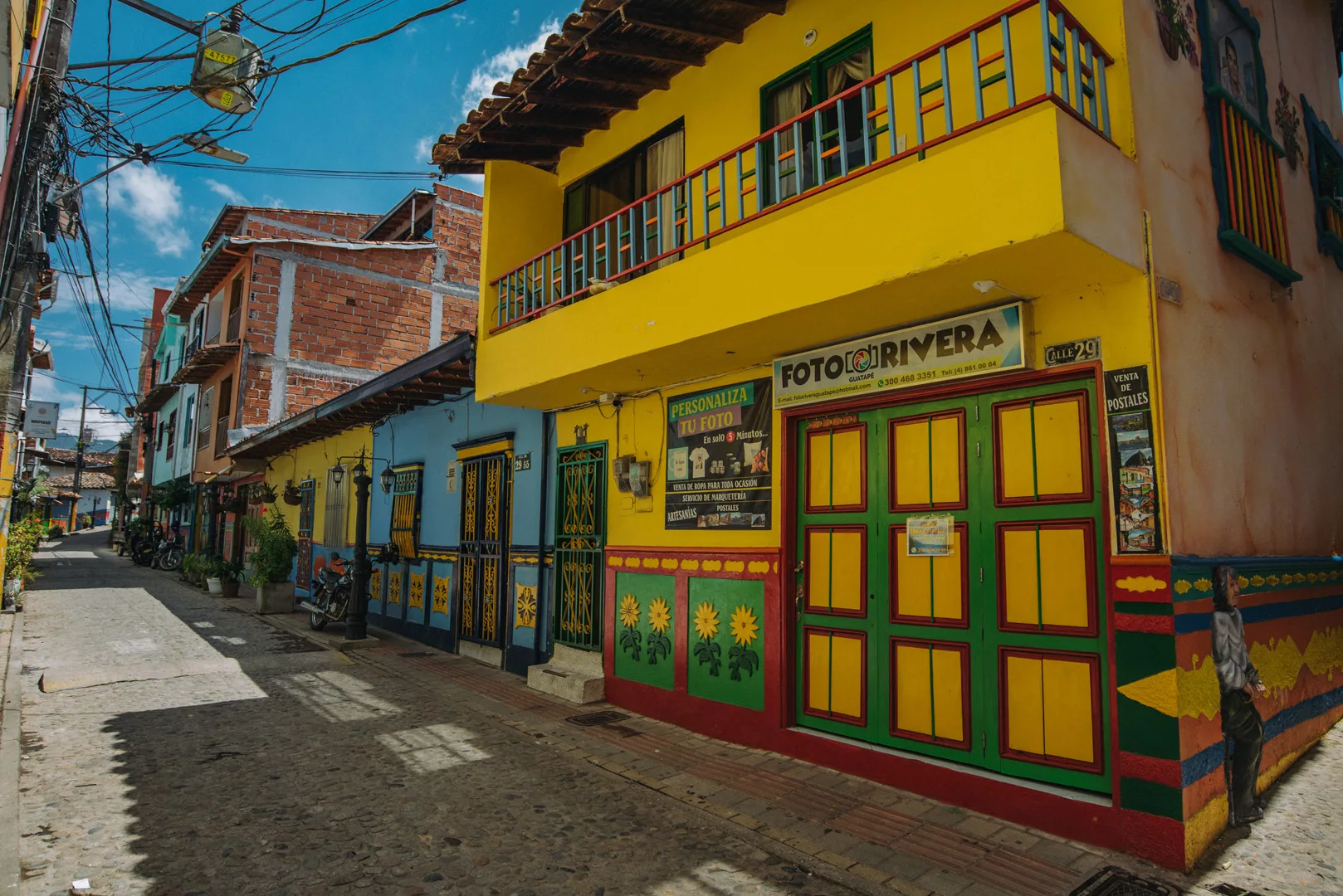 Piedra del Peñol seen from a viewpoint in Guatapé (6°13'56″ N 75°09'48″ W).
And seen from a parking lot just below the rock (6°13'20″ N 75°10'43″ W).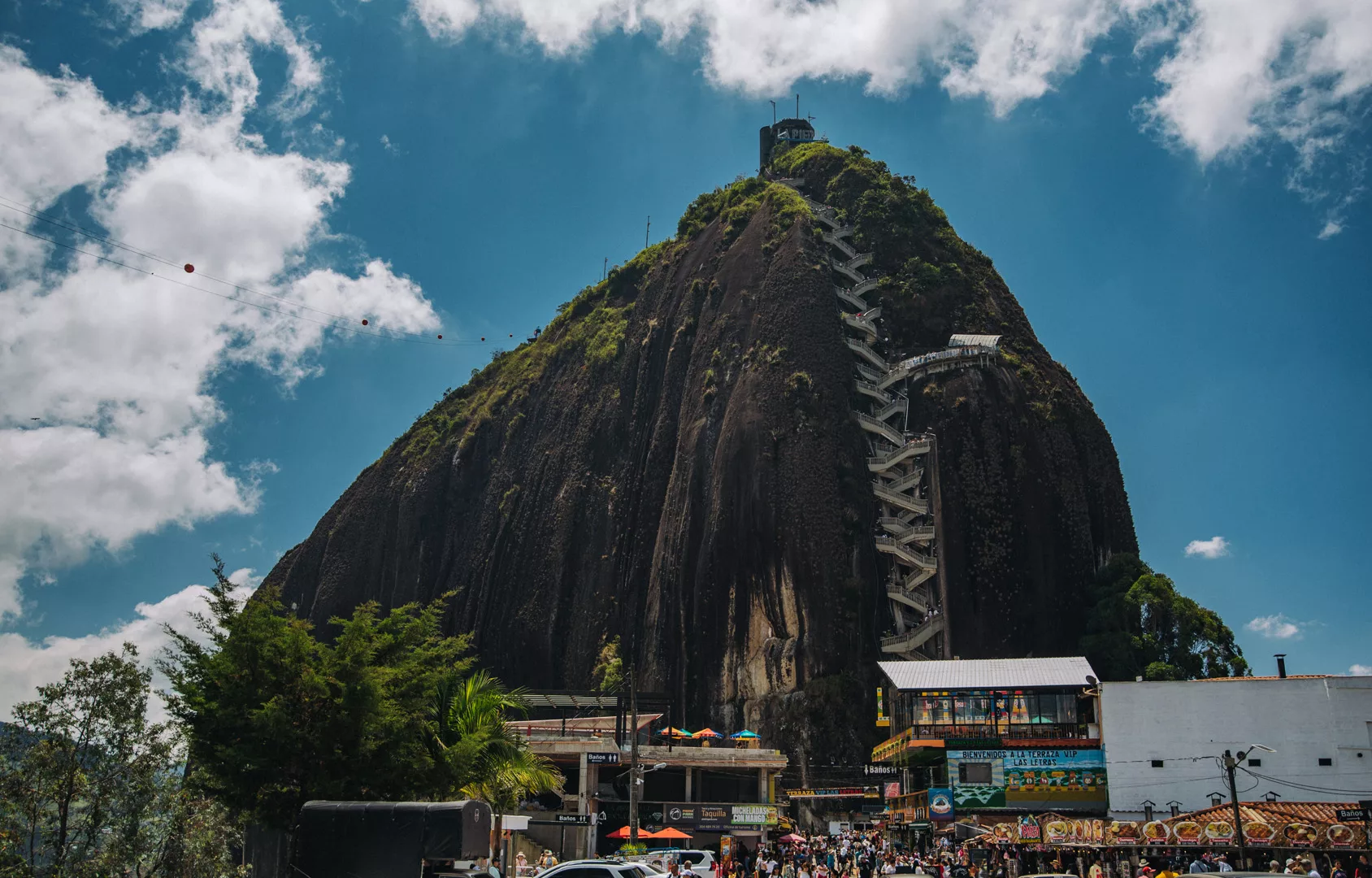 And the view from top of the rock on nearby lake.

Barichara (6°38'05″ N 73°13'25″ W) is a small town 240 km north-east of Bogotá. It is known for it's beautiful streets and viewpoints – 250 m cliff, which lowers to a valley 800 m lower than the city before raising to 3000 m.a.s.l. mountain range just 17 km from the city.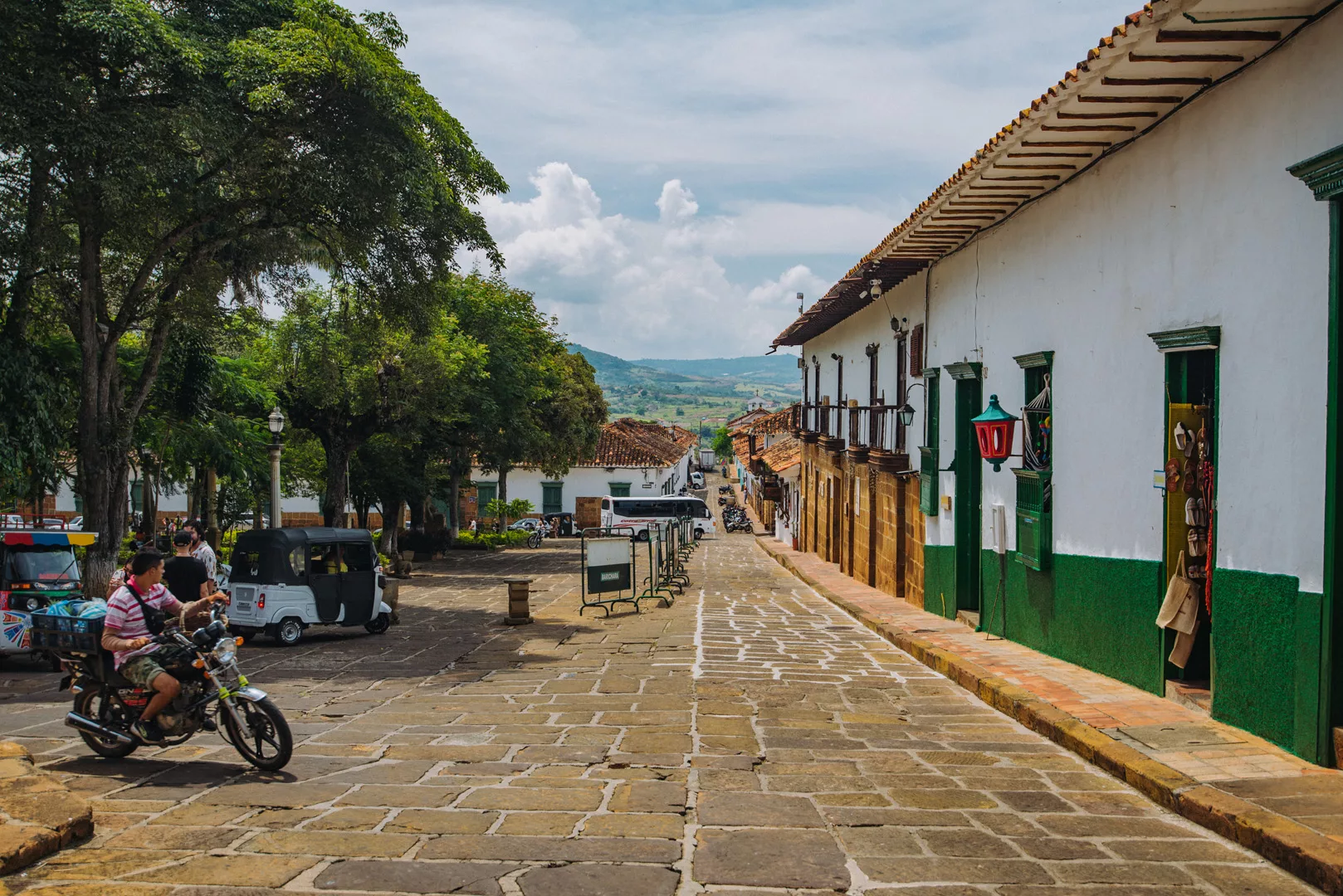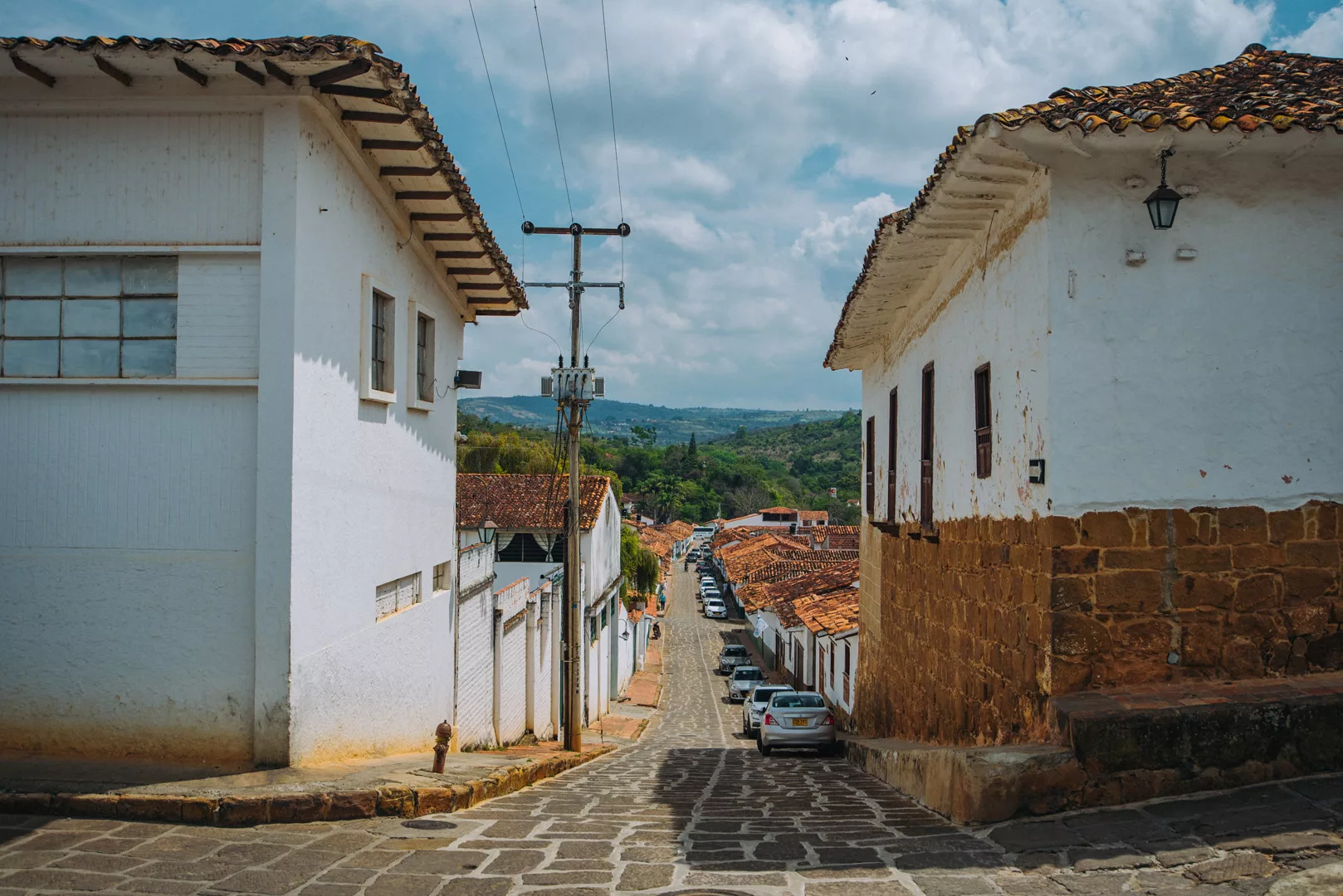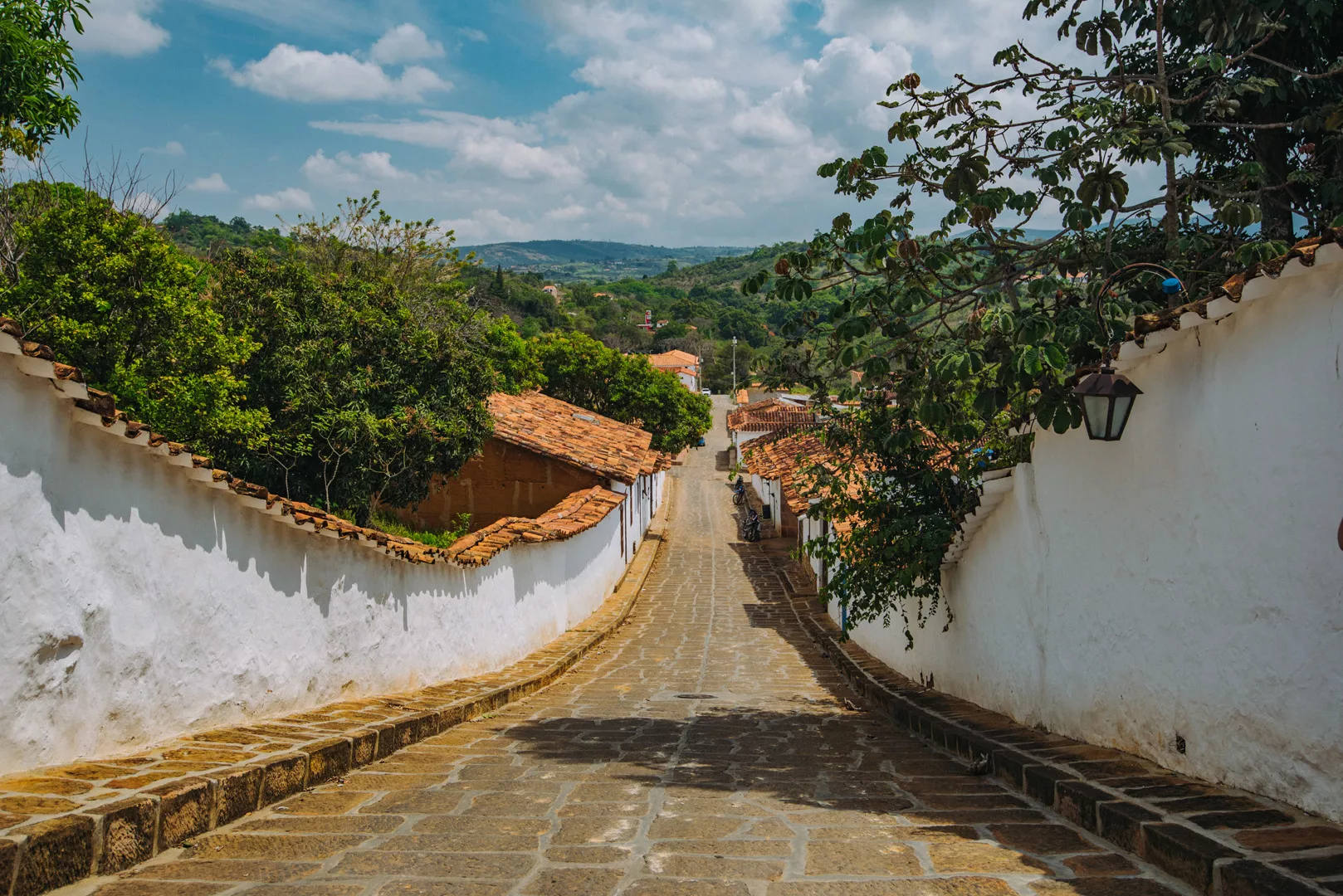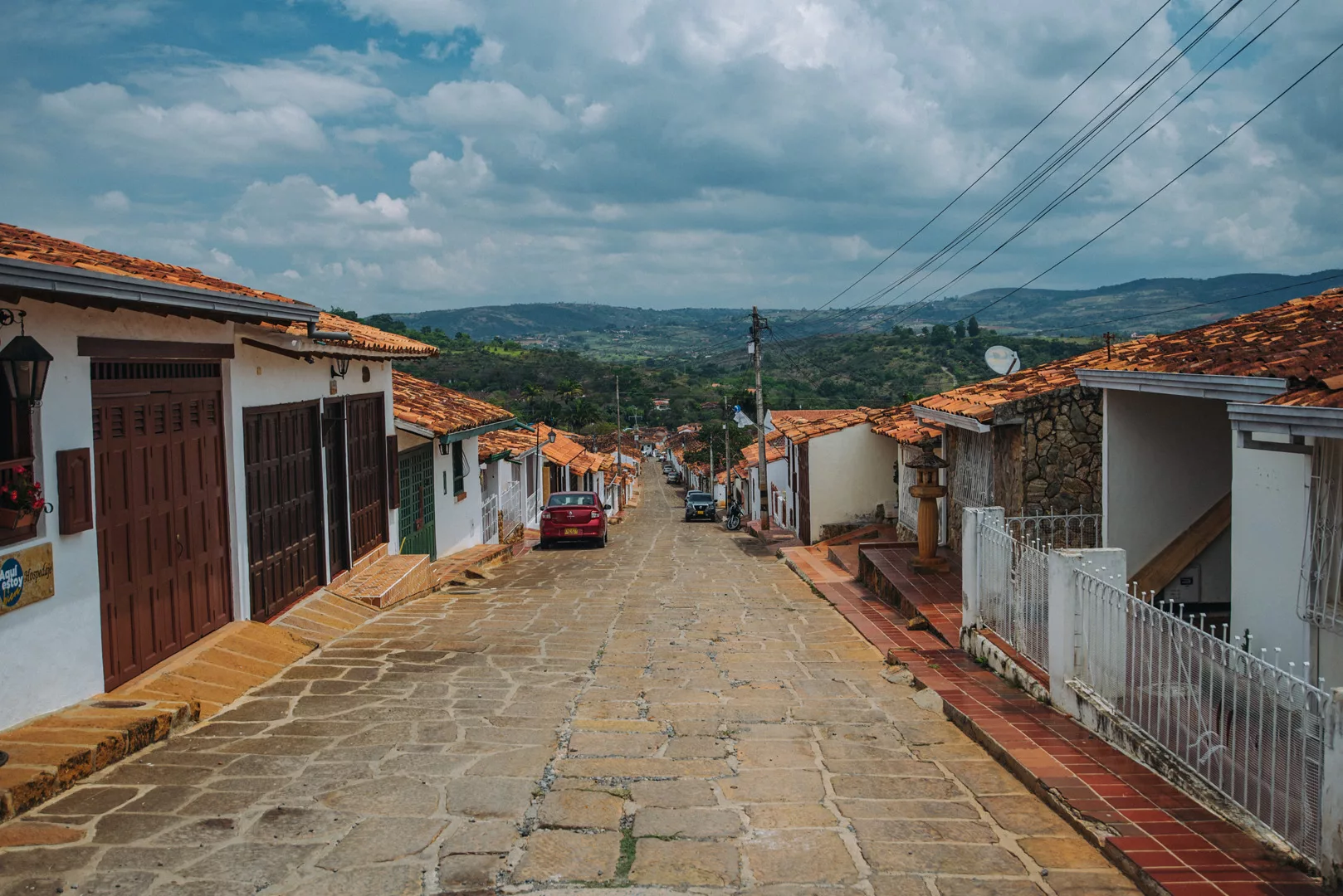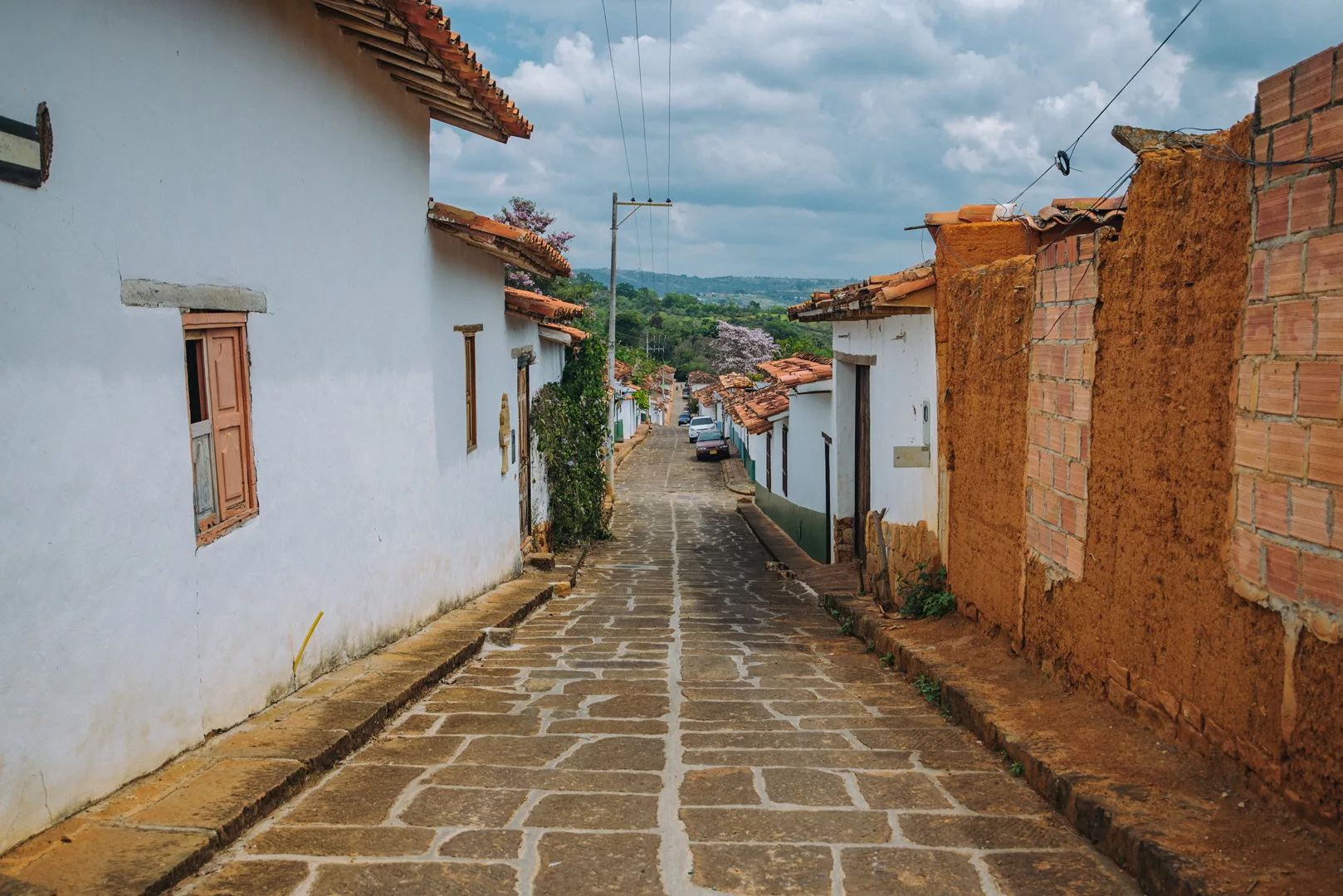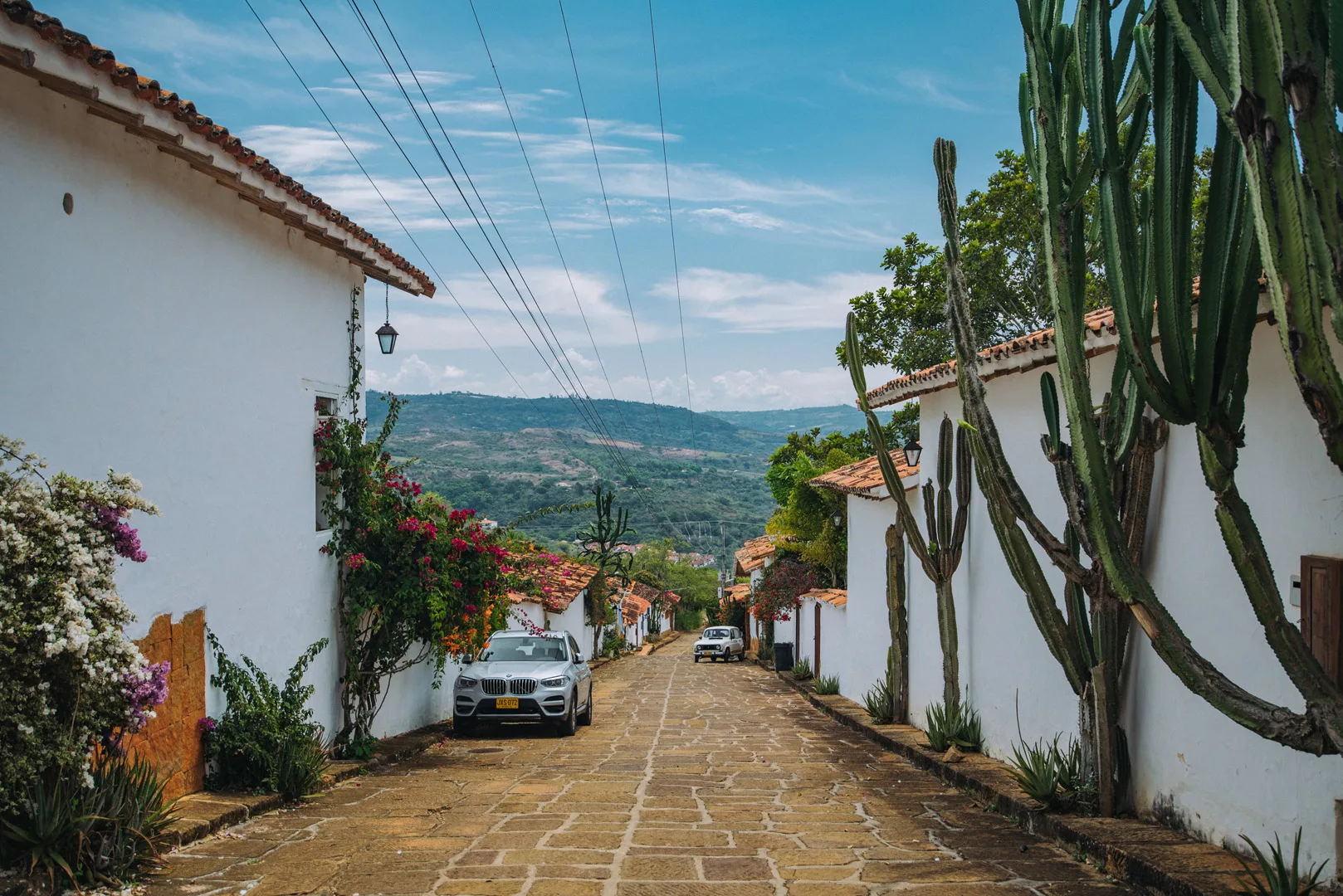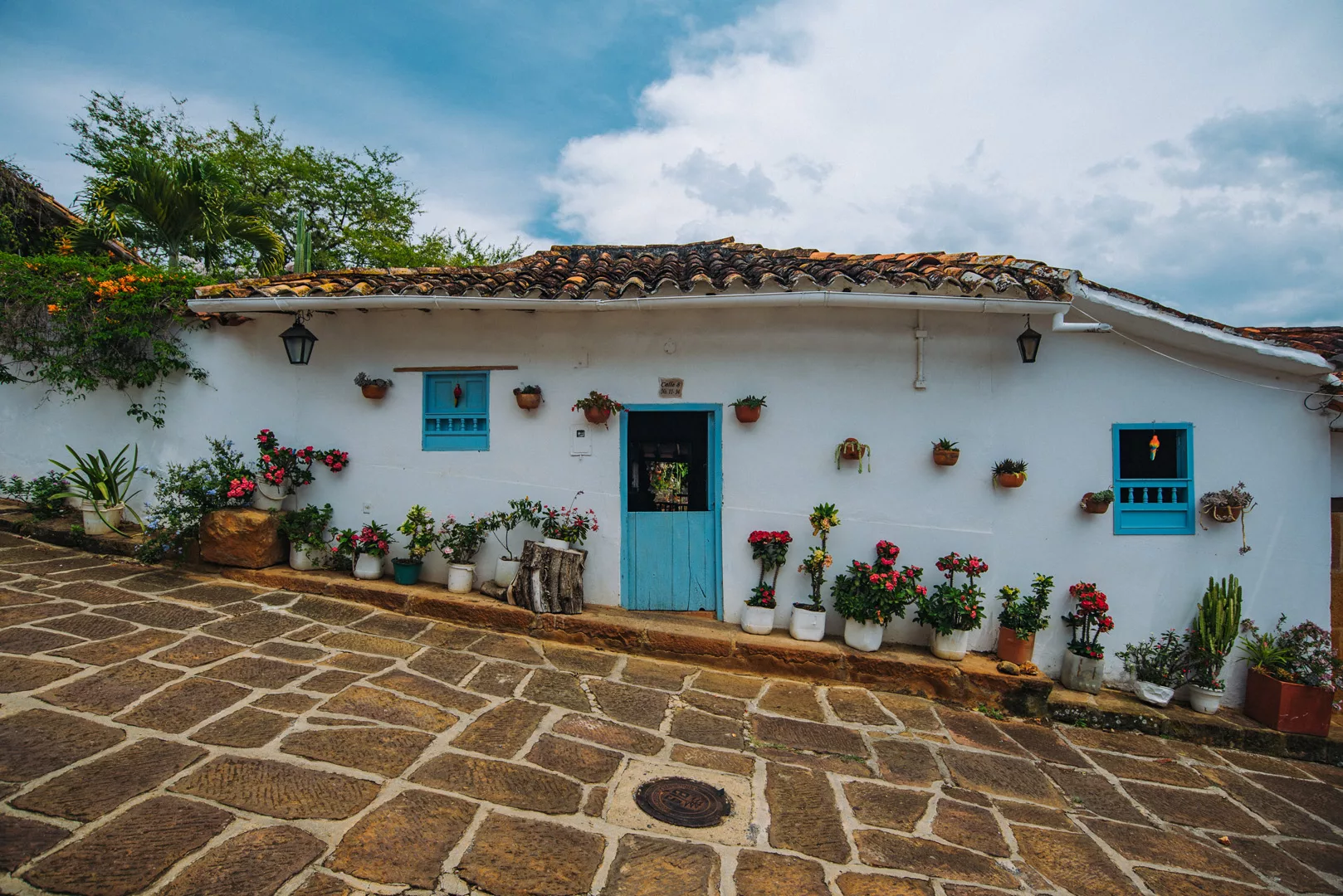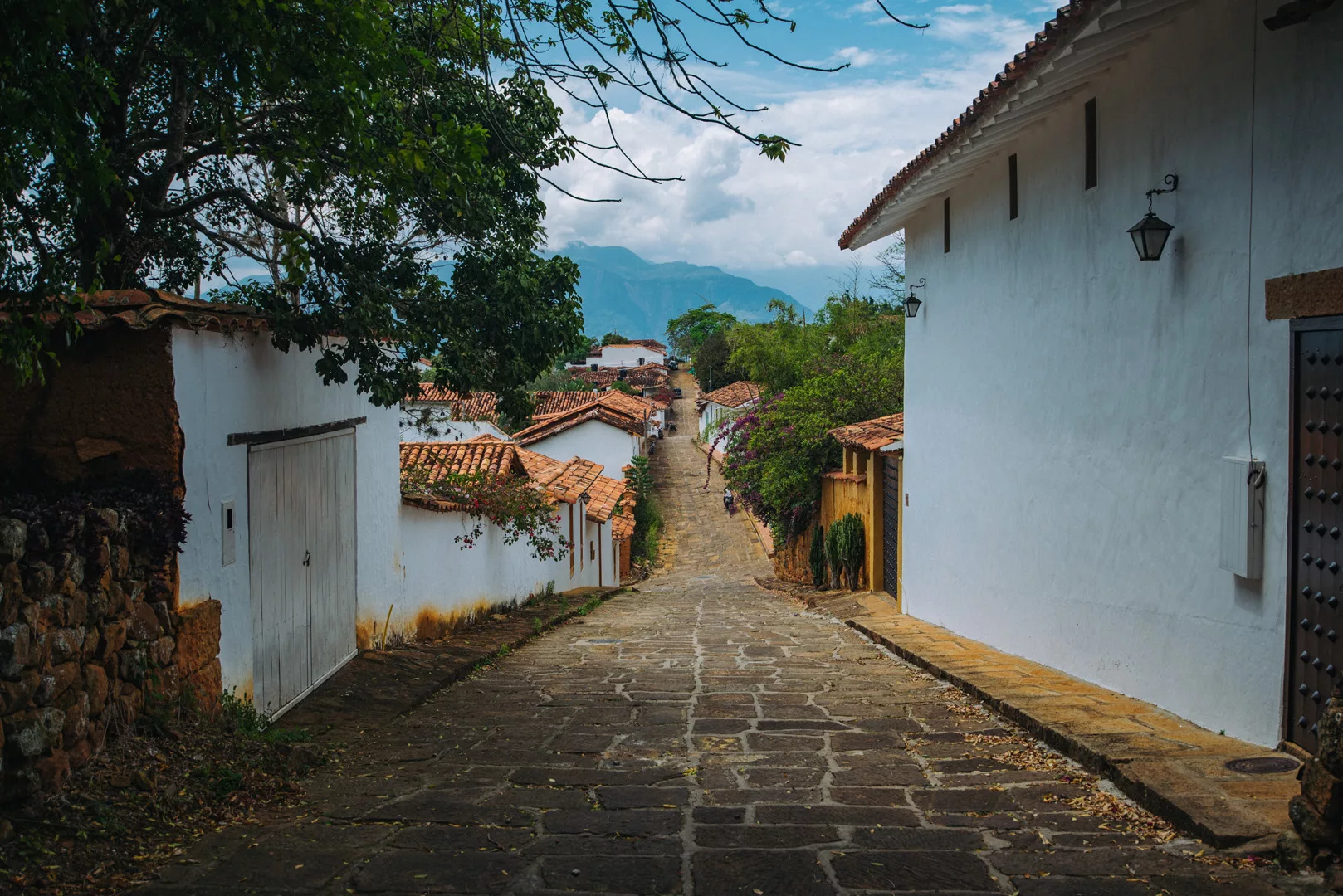 Catedral de la Inmaculada Concepción (6°38'10″ N 73°13'25″ W).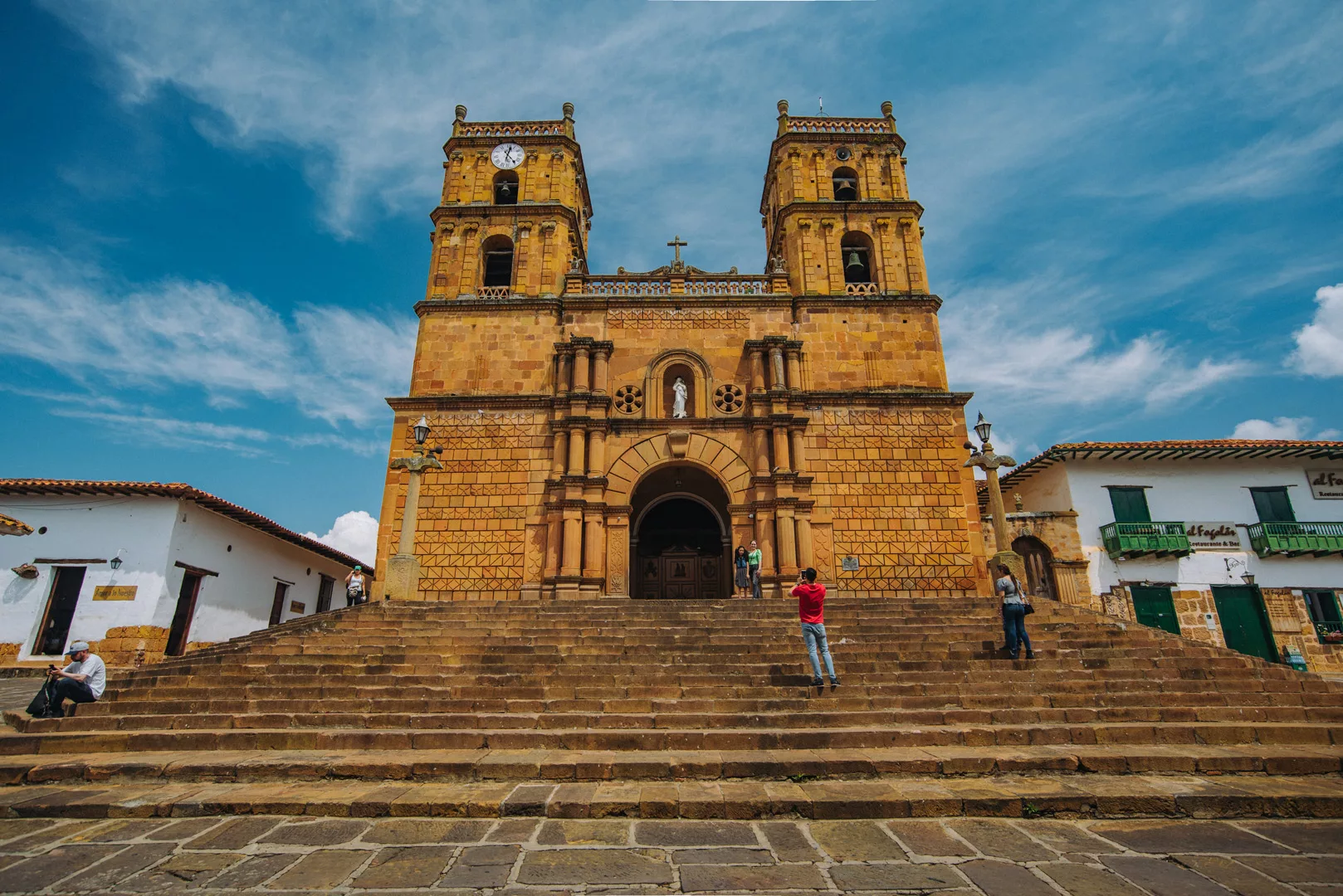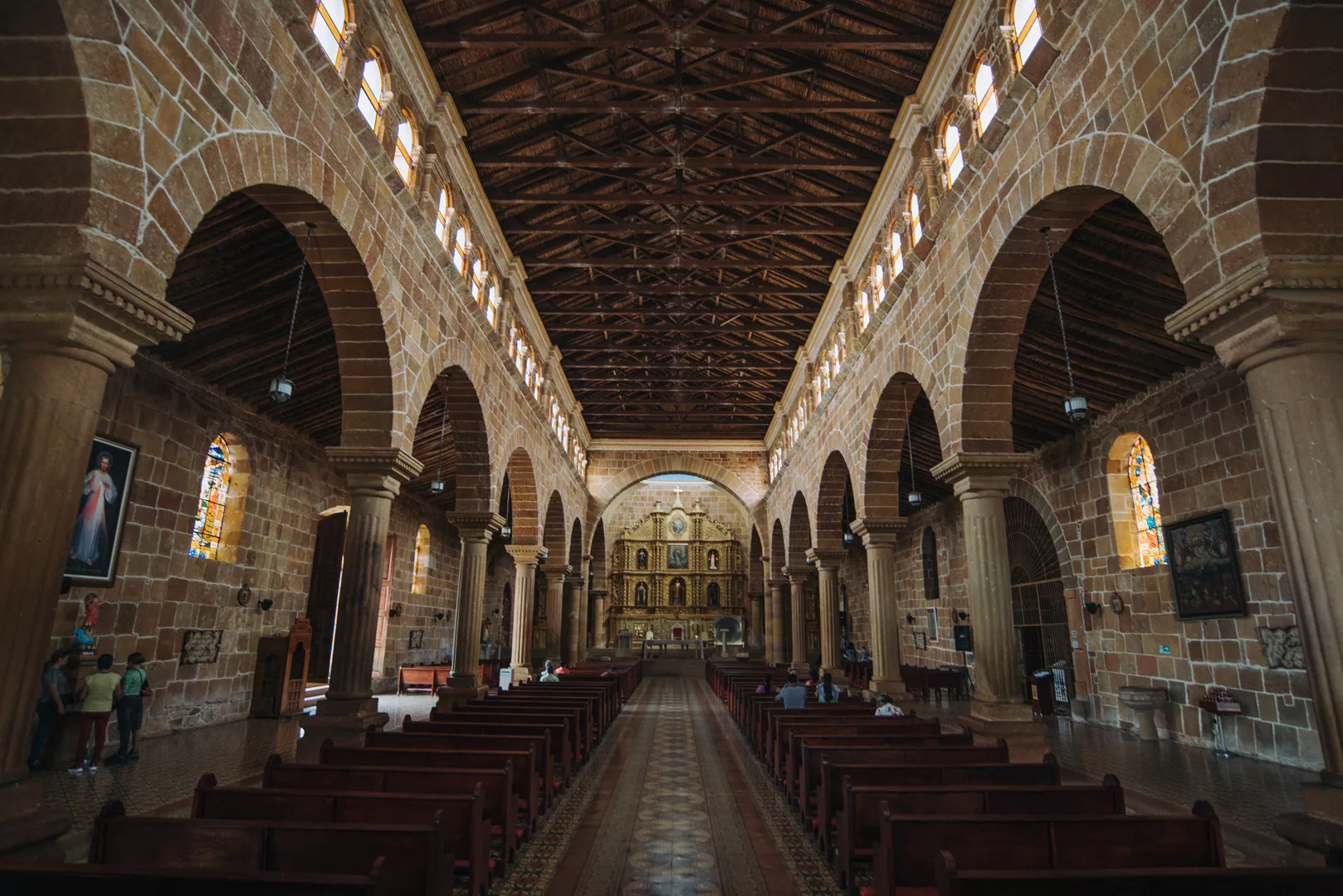 Viewpoint at 6°38'16″ N 73°13'31″ W.
Mirador de Barichara (6°38'08″ N 73°13'39″ W).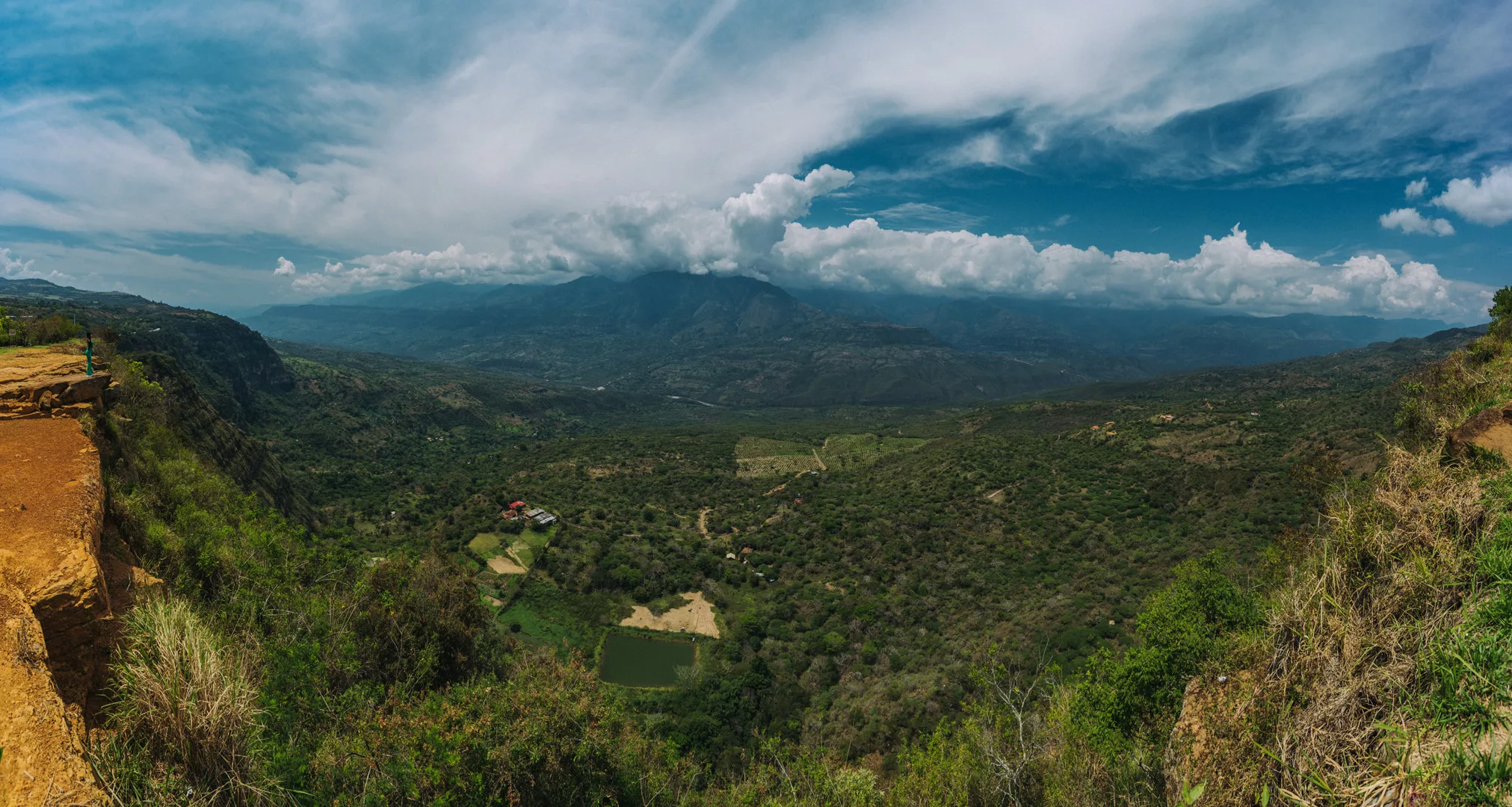 A viewpoint in Bioparque Móncora (6°38'40″ N 73°13'19″ W). Barichara can be seen on the left.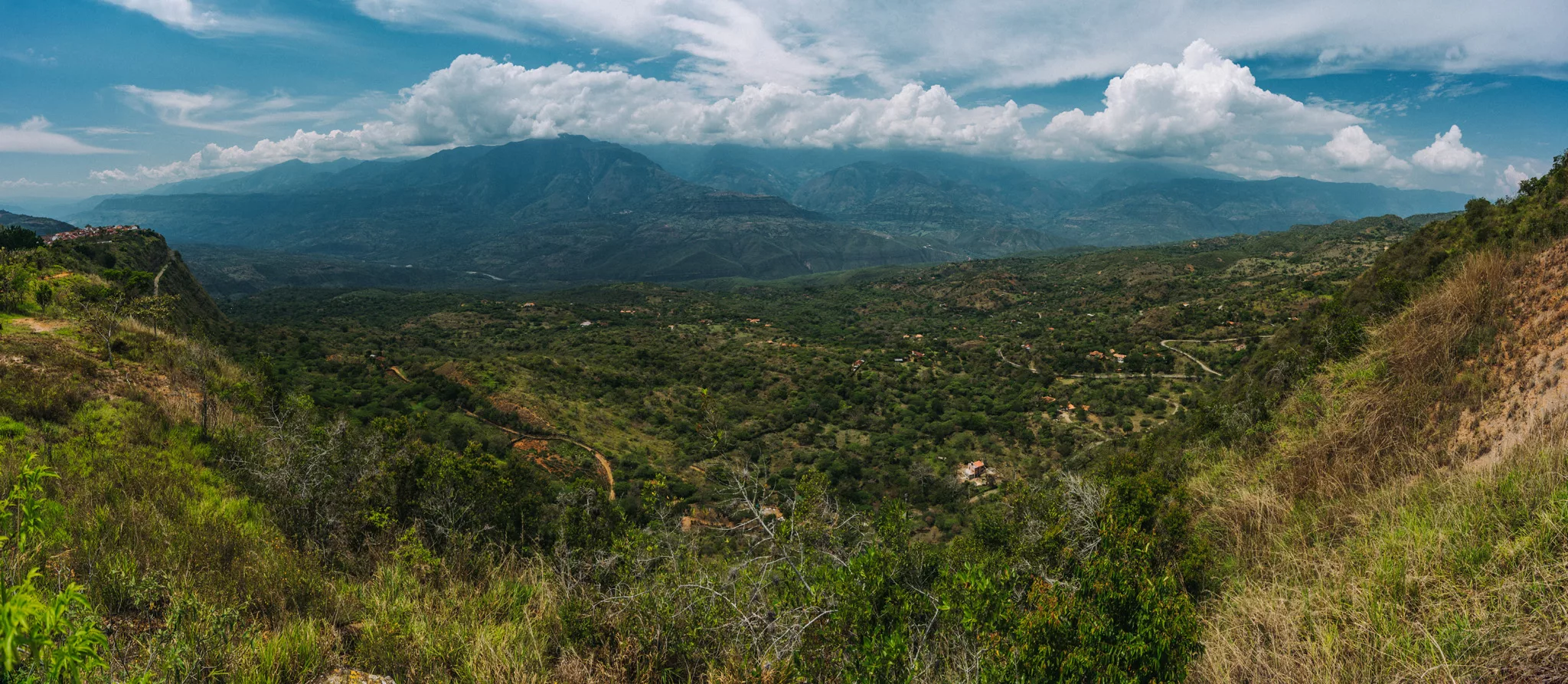 Boyacá is a region in inland Colombia north of Bogotá.
Tunja
Tunja (5°32' N 73°22' W) is a medium city in Colombia, 130 km north-east of Bogota.
Plaza de Bolivar (5°31'57″ N 73°21'42″ W).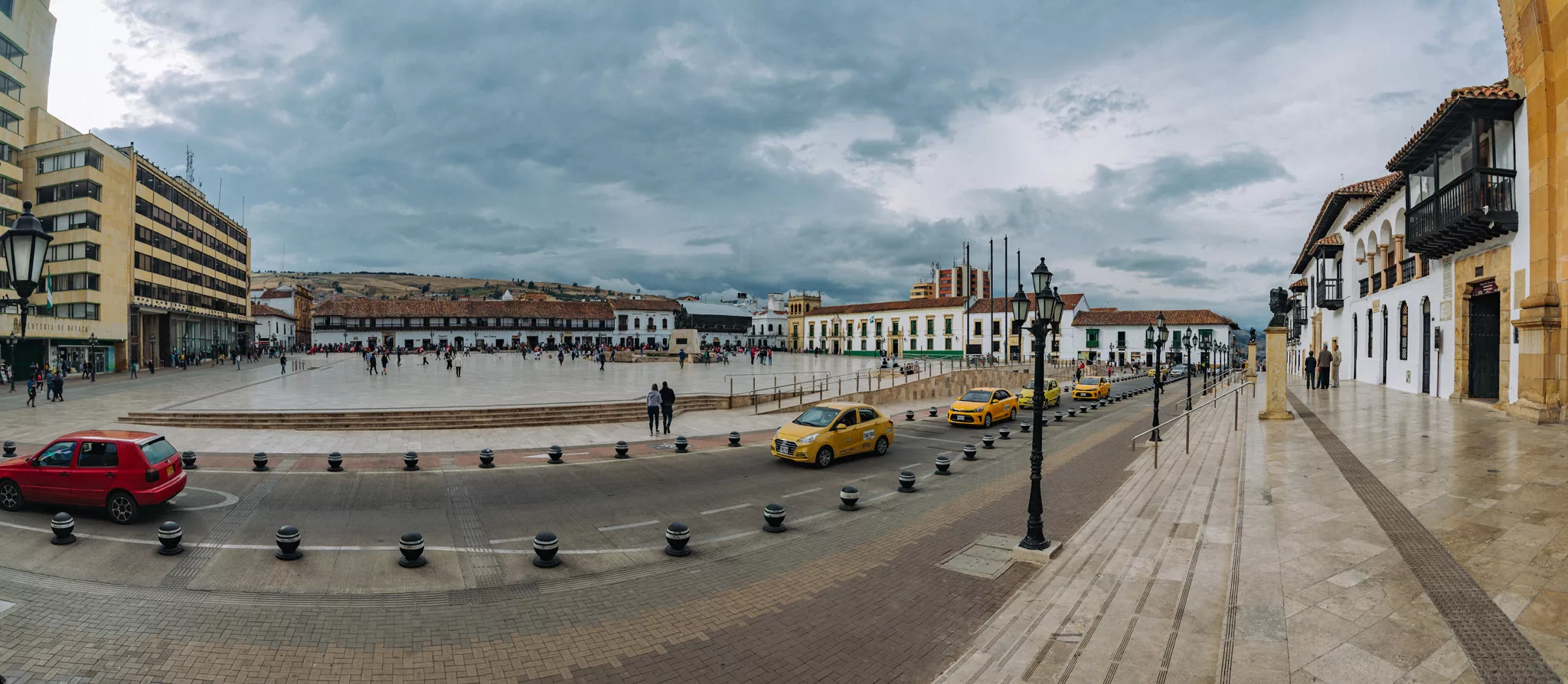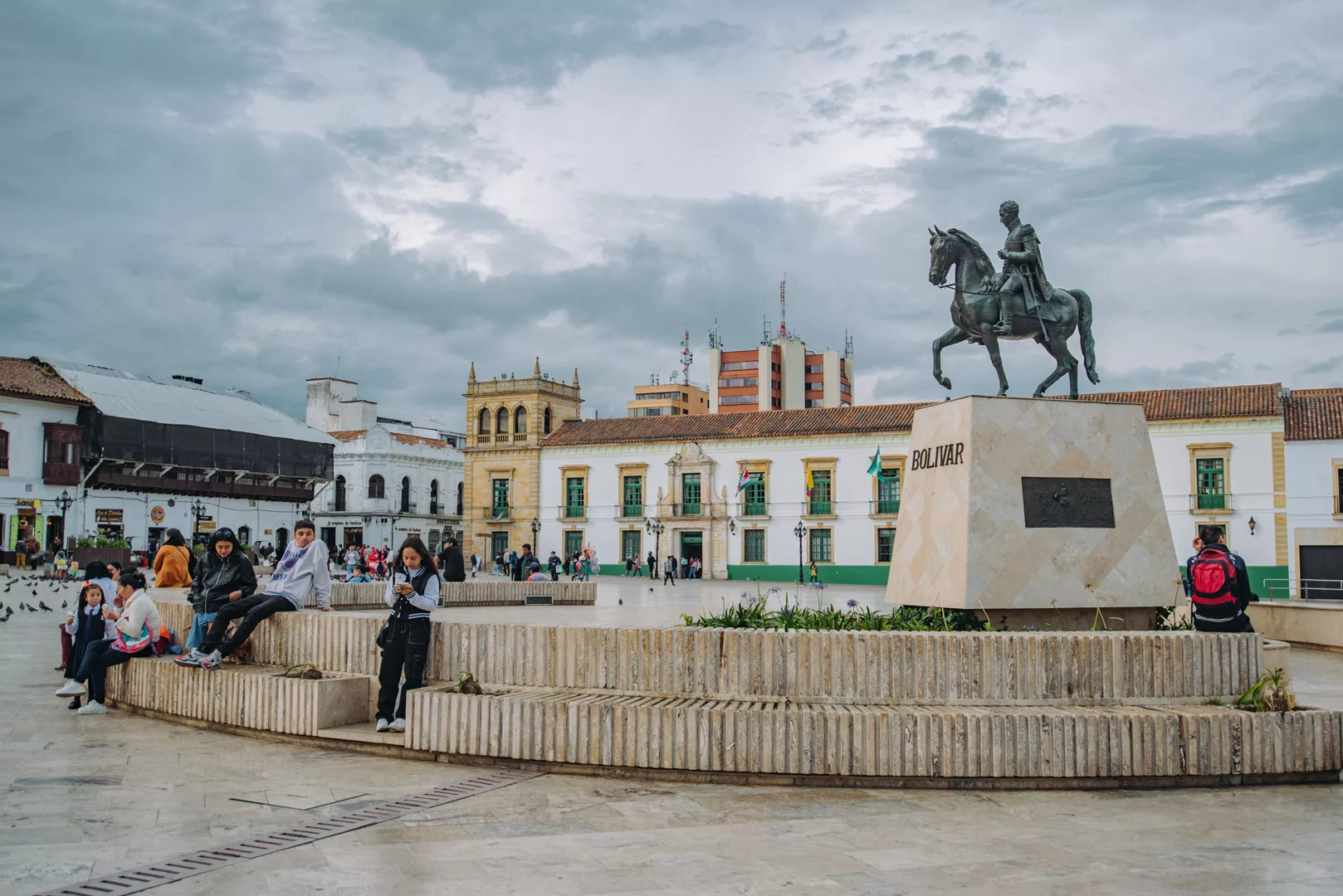 Catedral de Tunja (5°31'55″ N 73°21'39″ W).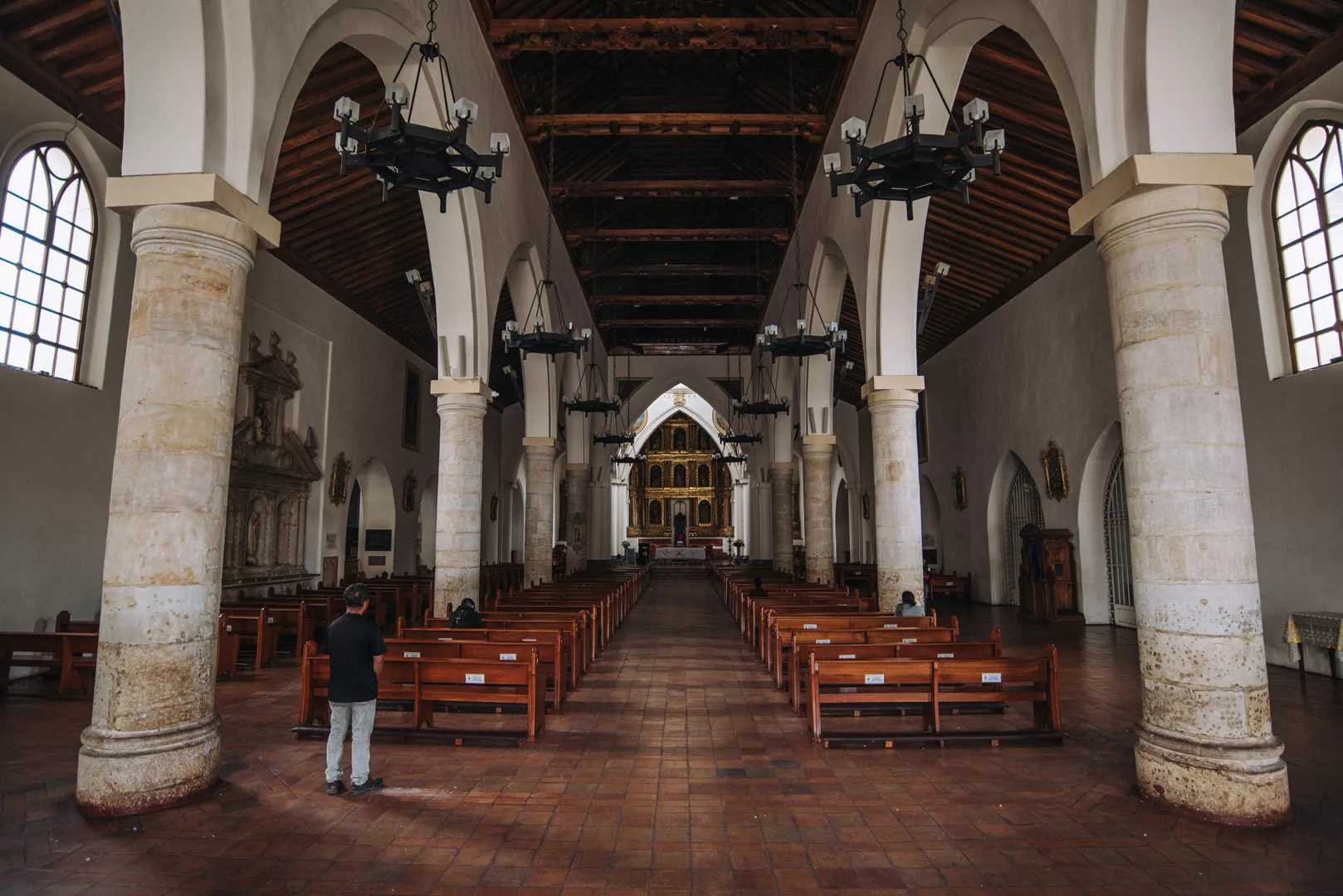 Santuario de San Ignacio (5°31'53″ N 73°21'45″ W).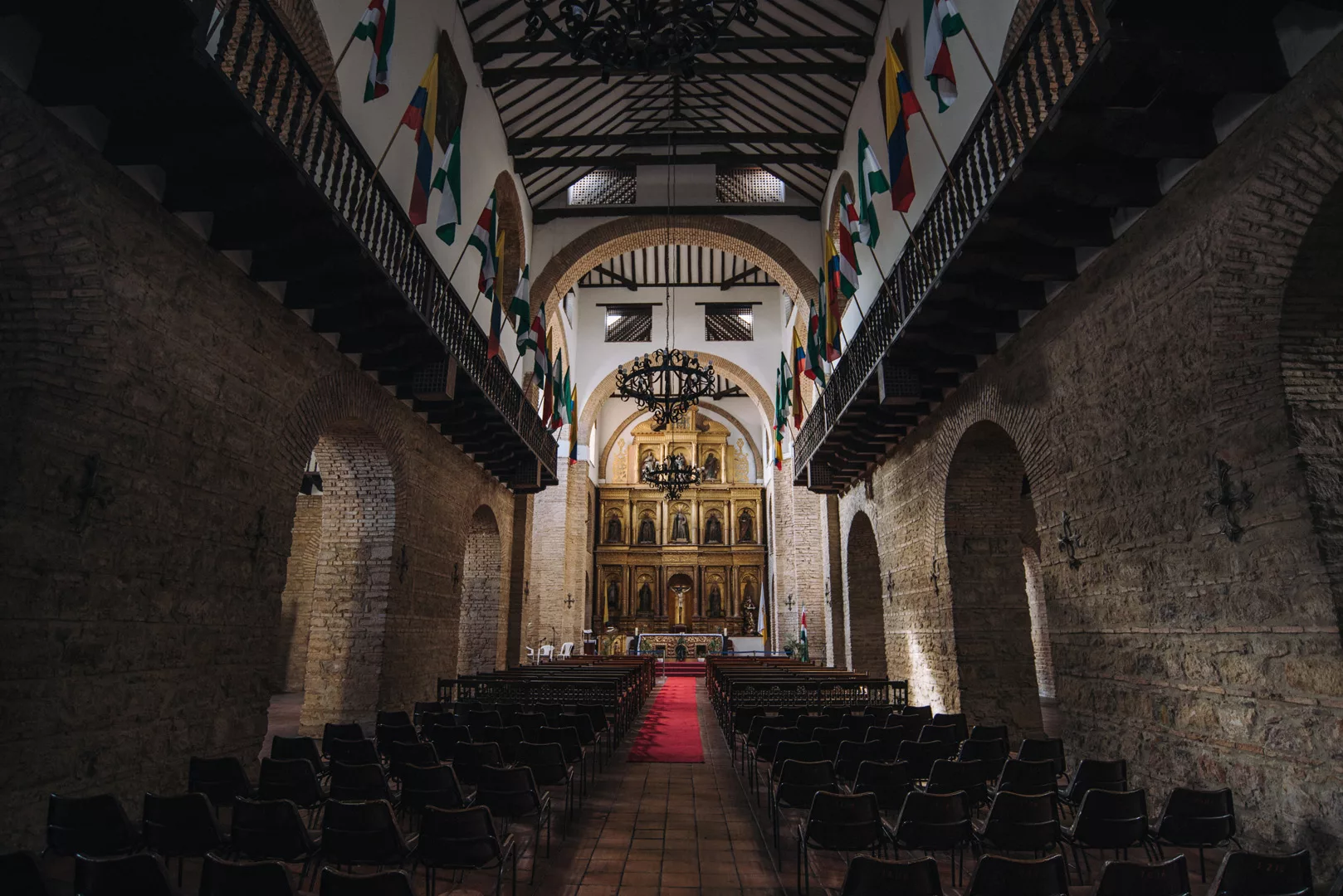 Iglesia De Santo Domingo (5°31'59″ N 73°21'48″ W).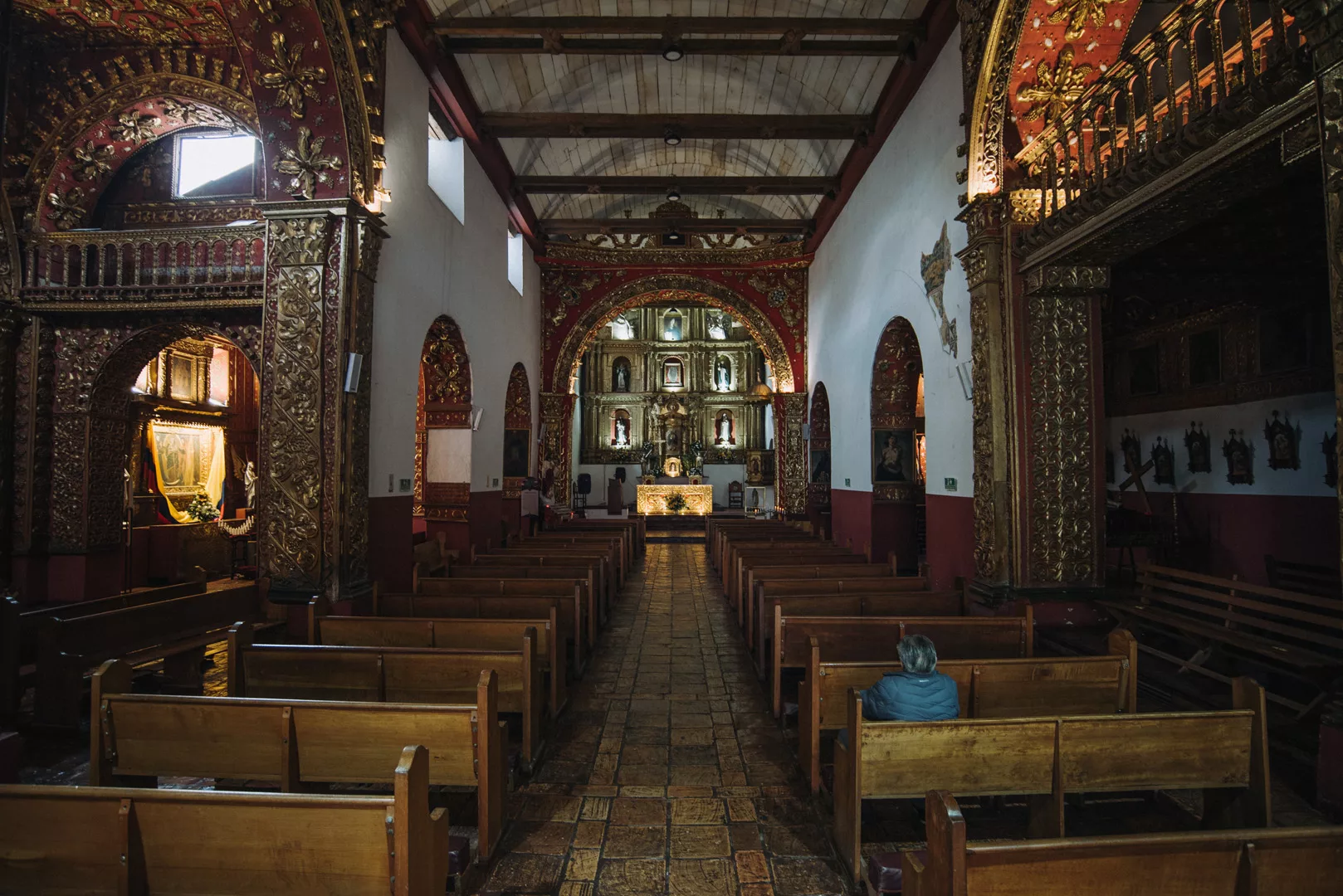 Villa De Leyva
Villa De Leyva (5°38'0″ N 73°31'30″ W) is a beautiful small village 20 km from Tunja.
Plaza Mayor de Villa de Leyva (5°38'01″ N 73°31'25″ W).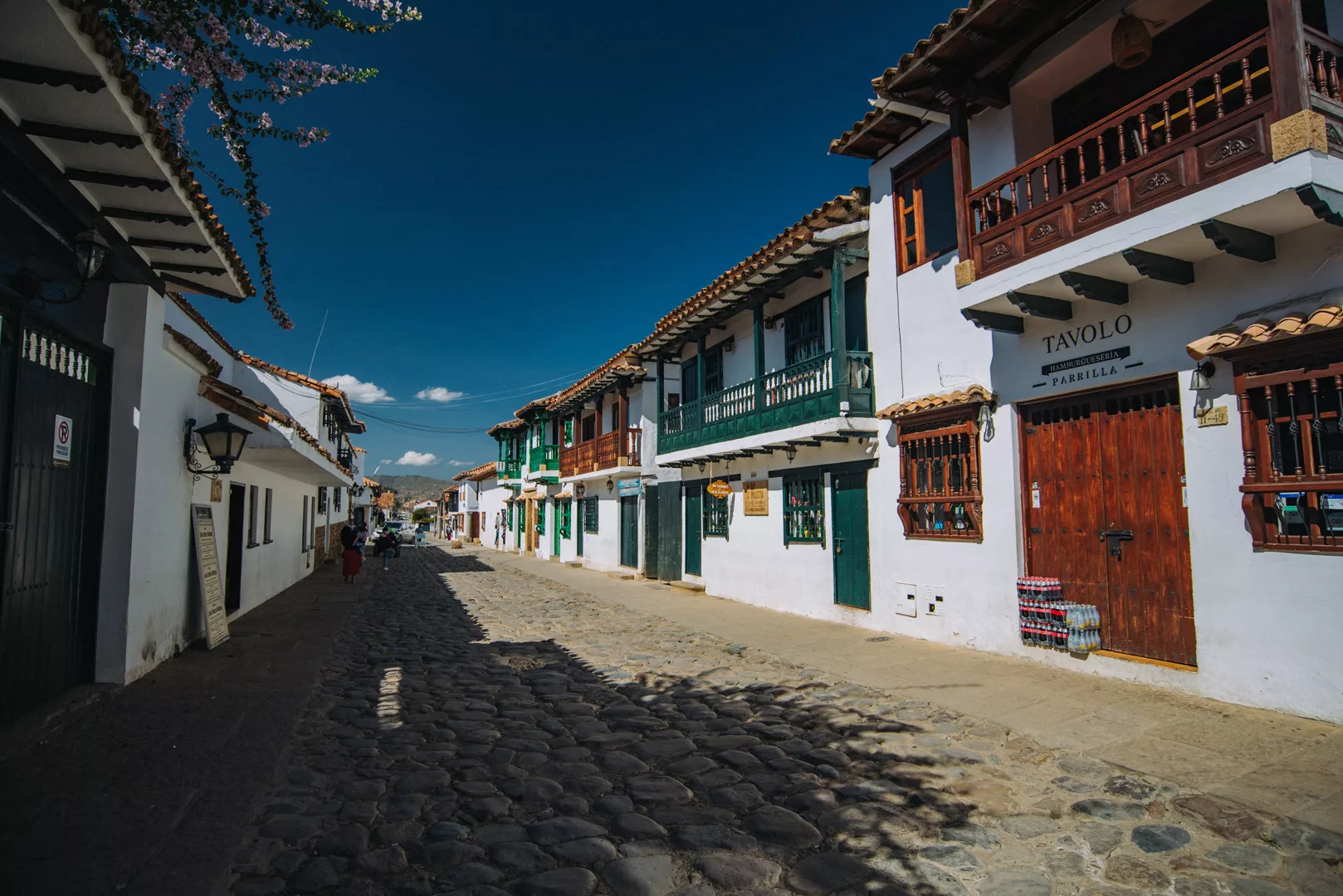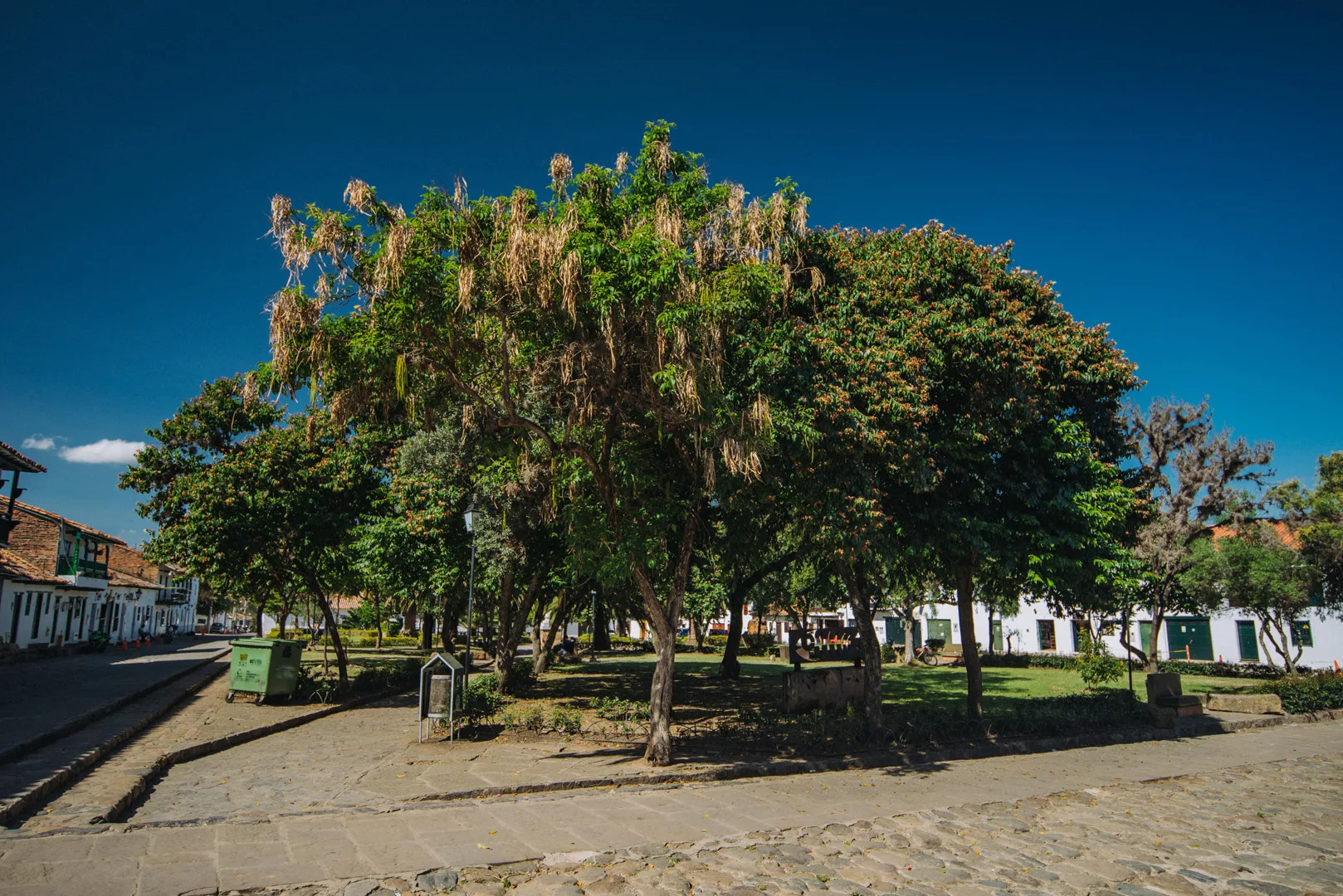 View from Mirador El Santo Sagrado Corazon de Jesus (5°37'30″ N 73°30'49″ W) over the city.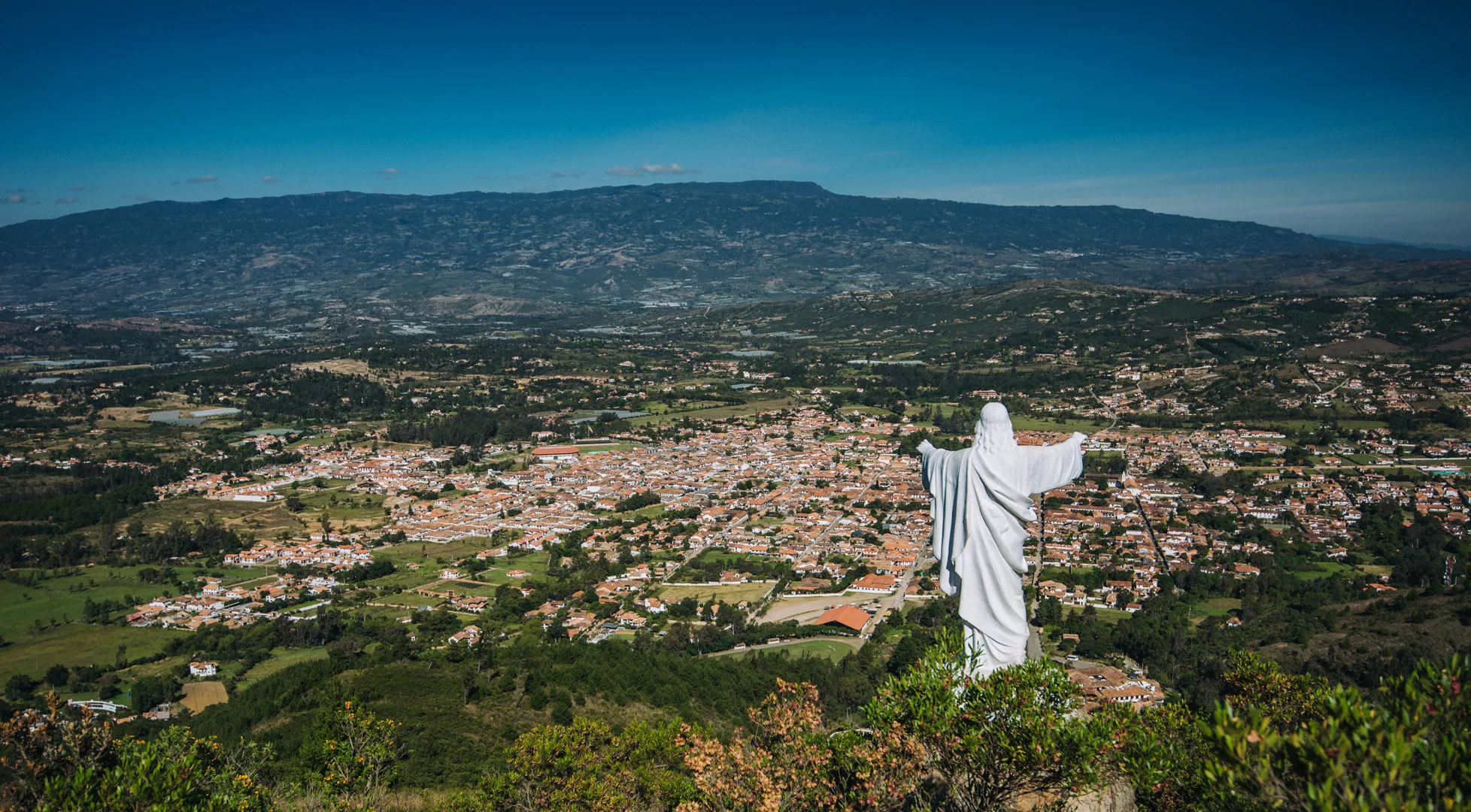 View from viewpoint (5°36'0″ N 73°31'22″ W) near Las Cárcavas and along the way, near Villa de Leyva.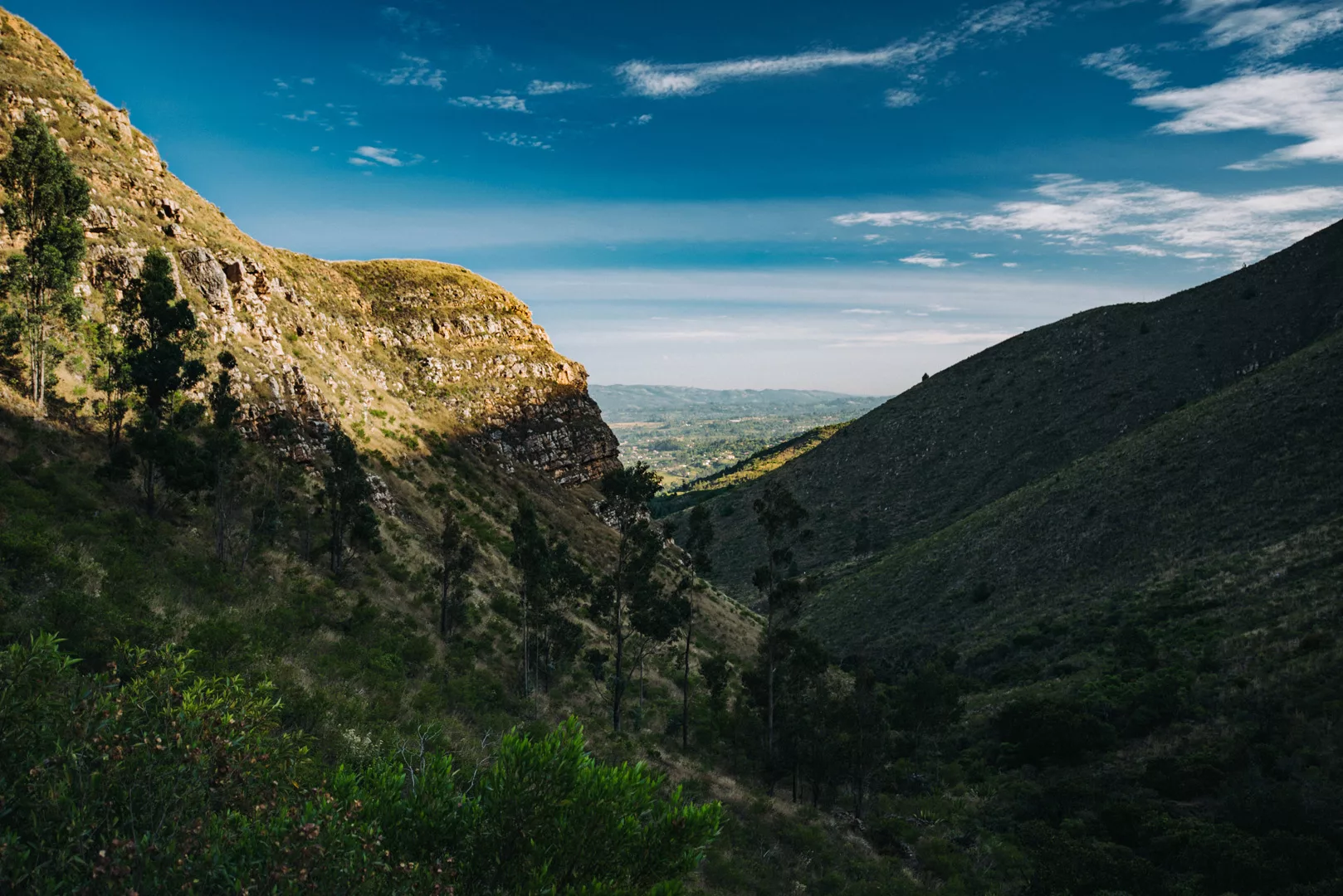 Monguí
Monguí (5°43'19″ N 72°50'56″ W) is a small town 60 km from Tunja and 10 km from Sogamoso. I went there mostly for the view from a small local mountain.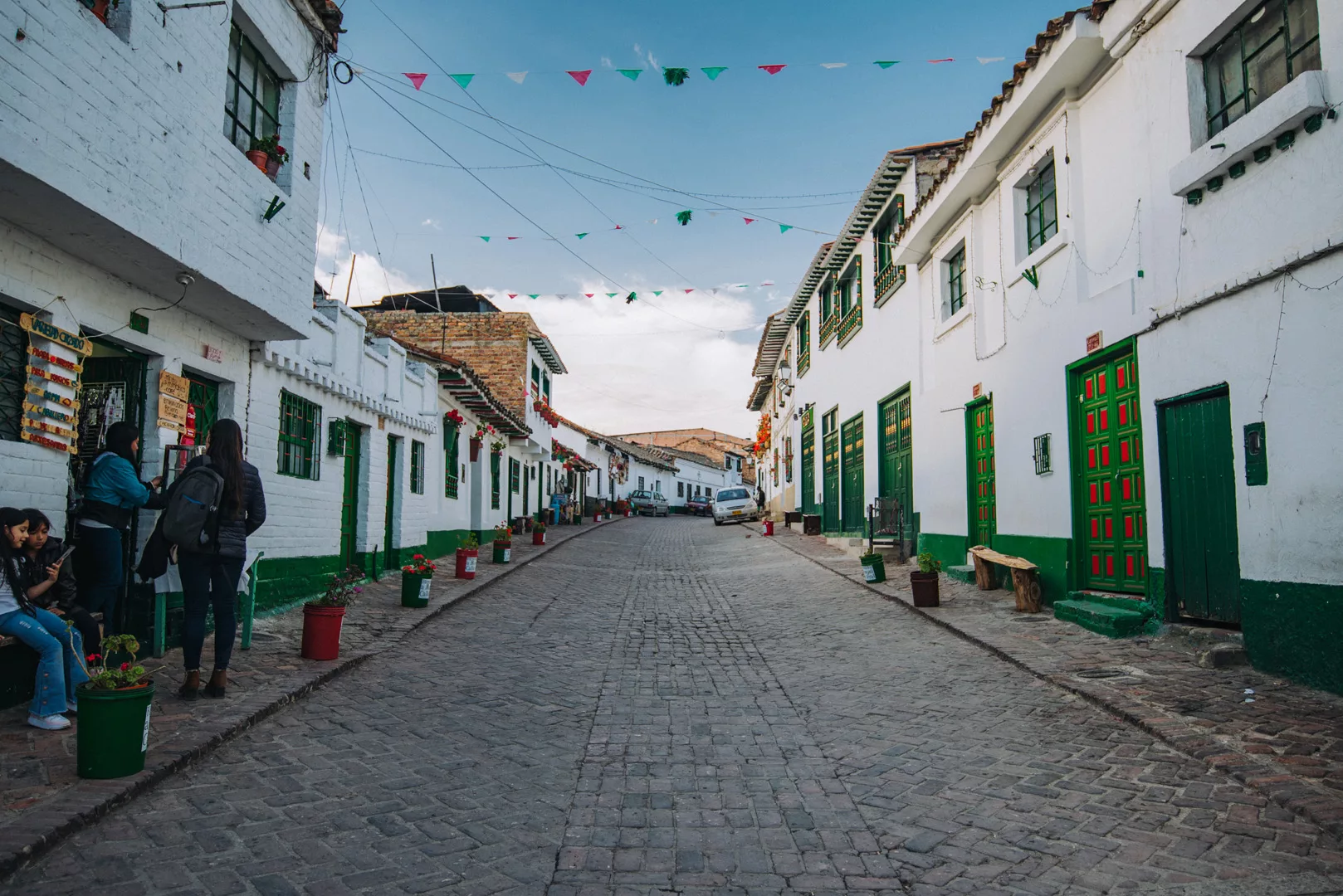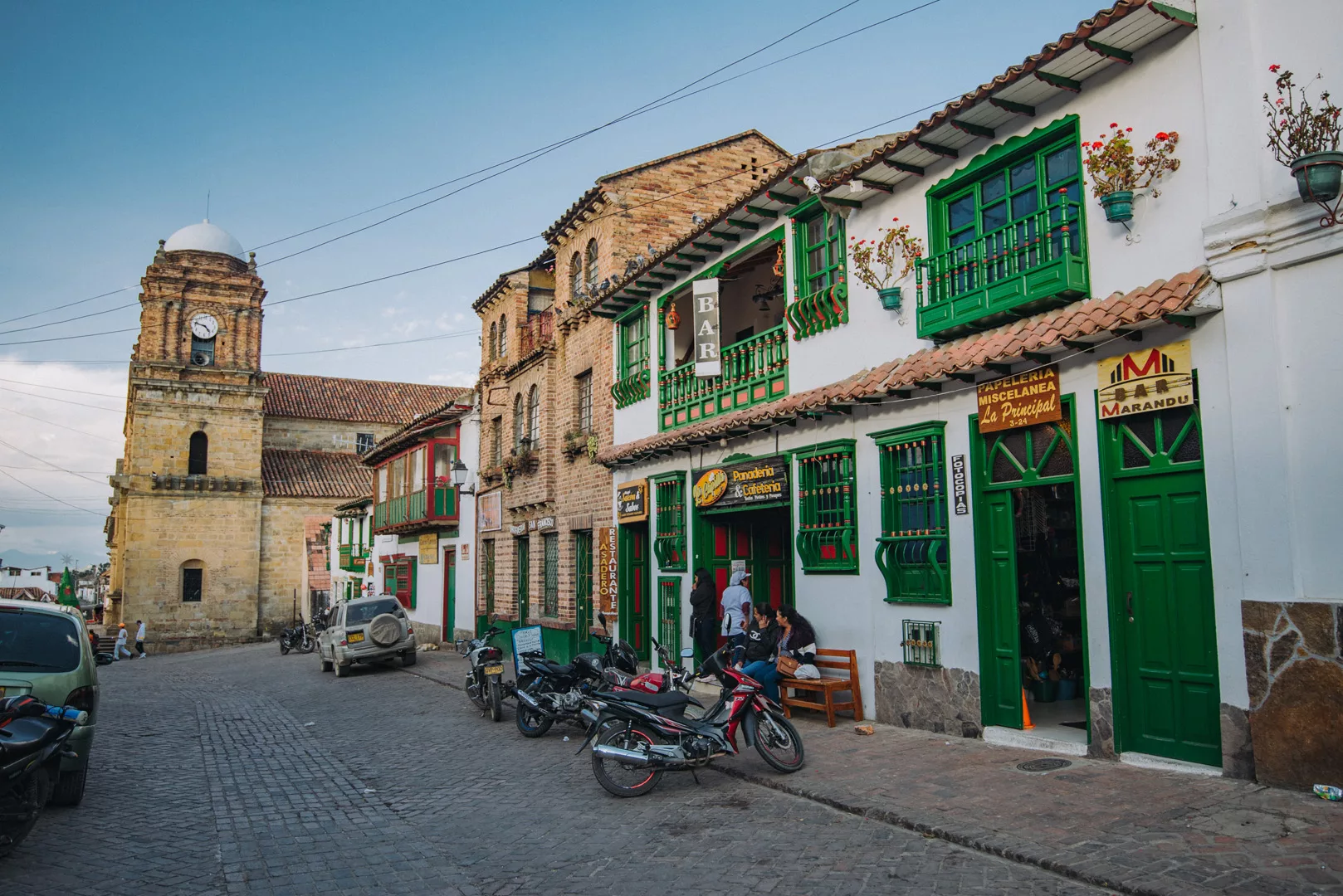 Basílica Menor de Nuestra Señora de Monguí (5°43'19″ N 72°50'56″ W).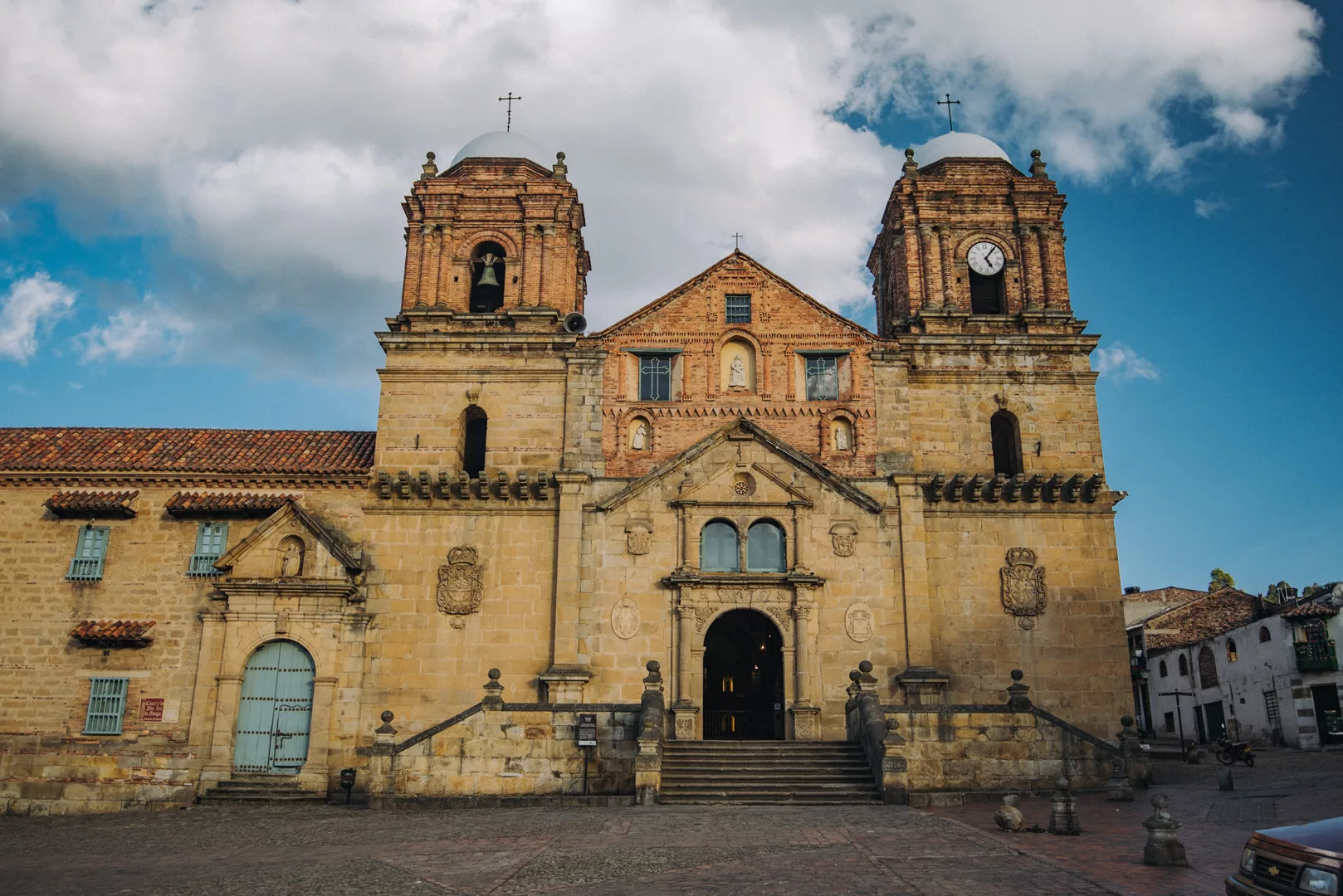 View from Peña de Otí (5°42'30″ N 72°50'34″ W).