Sziraz (شیراز, Shiraz, 29°36'N 52°32'E) to miasto w południowym Iranie, mające 1,6 miliona mieszkańców. Jest to jedno z najstarszych miast w Iranie, prawdopodobnie zostało założone ponad 6000 lat temu.
Miasto znane jest z wina Shiraz (niestety od czasów Republiki Islamskiej nie jest ono produkowane), ogrodów oraz poetów (Sadi oraz Hafez).
Ogród Narandżestan (باغ نارنجستان قوام, Naranjestan Garden, 29°36'28″N 52°33'09″E) to mały ogród zbudowany w XIX wieku.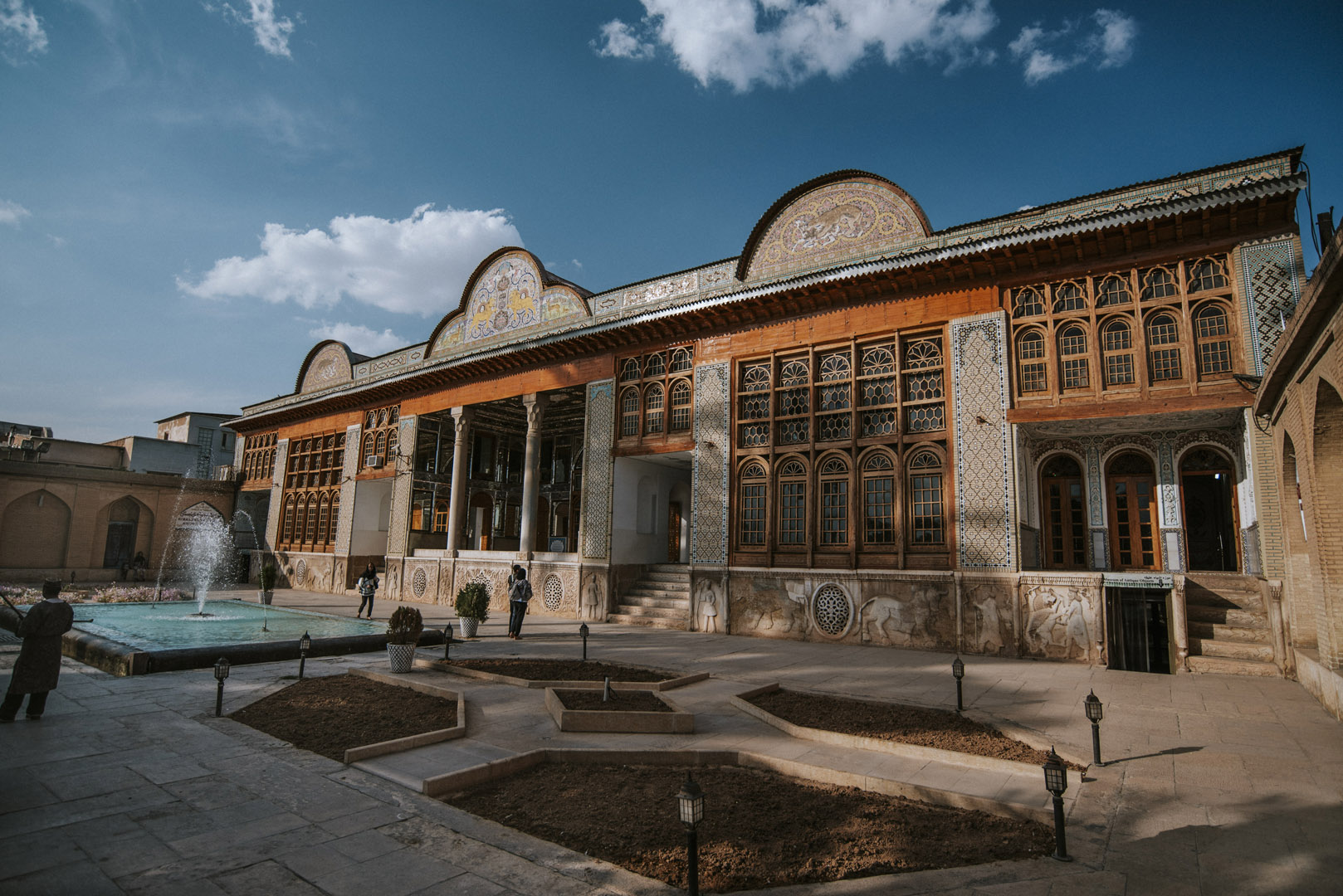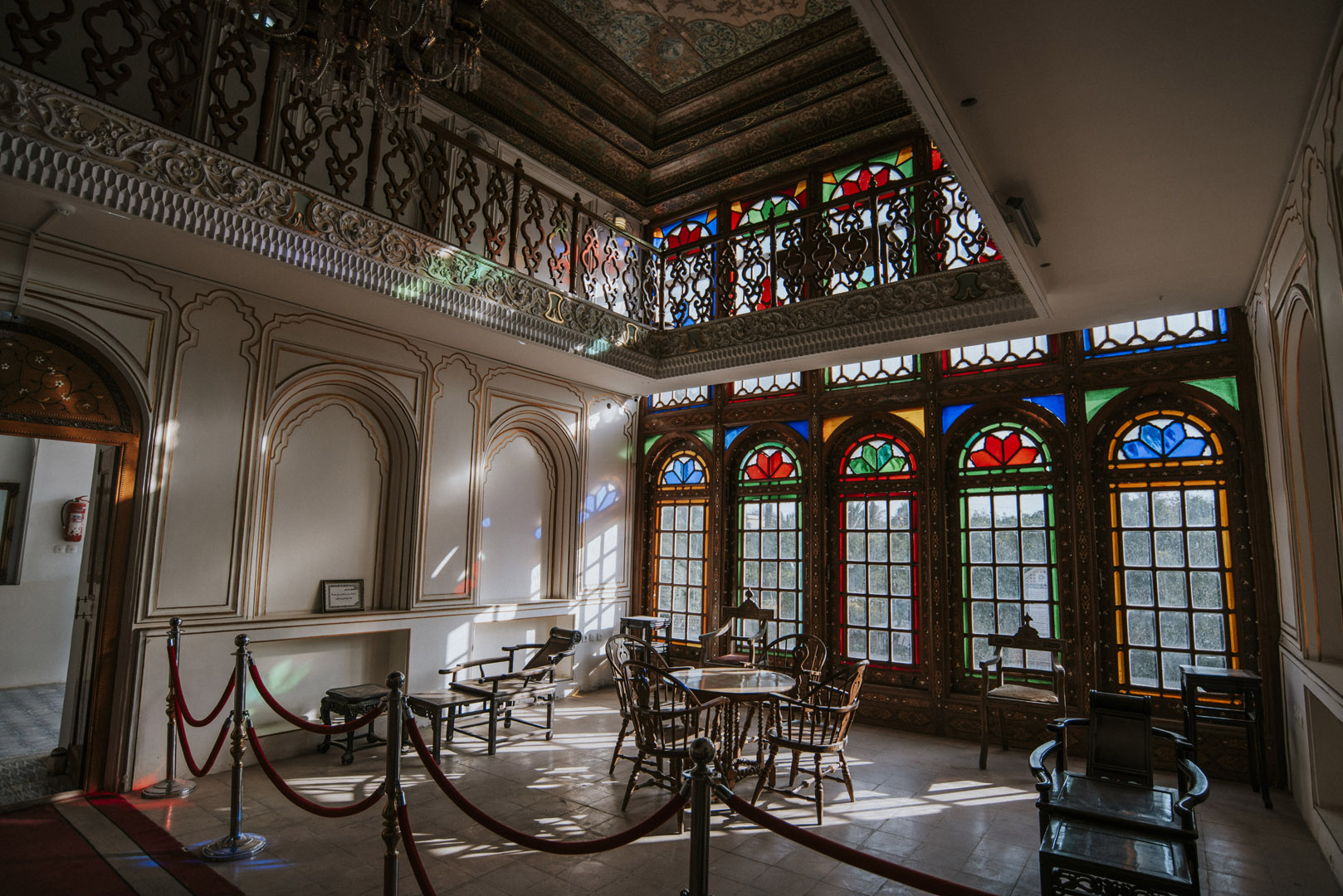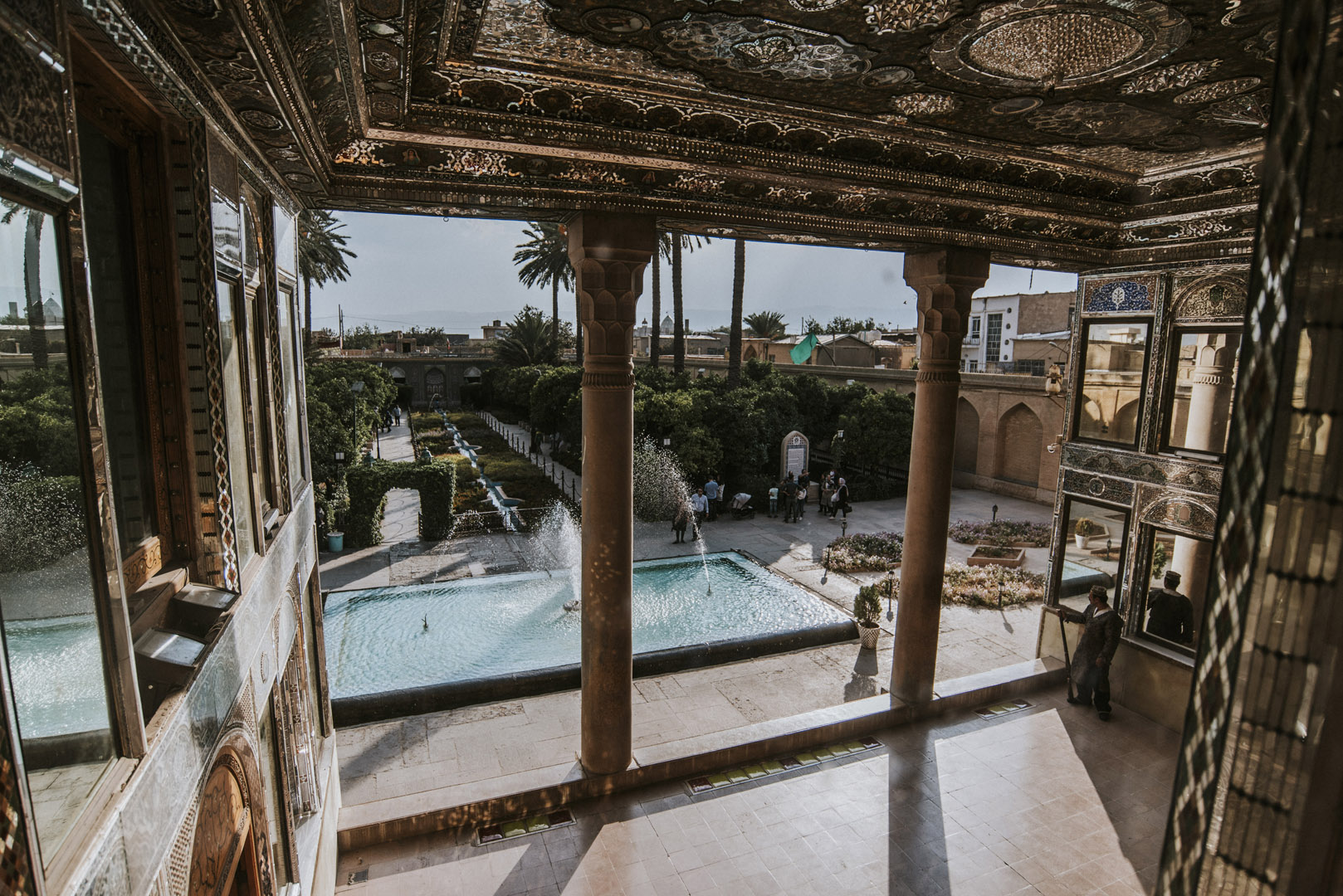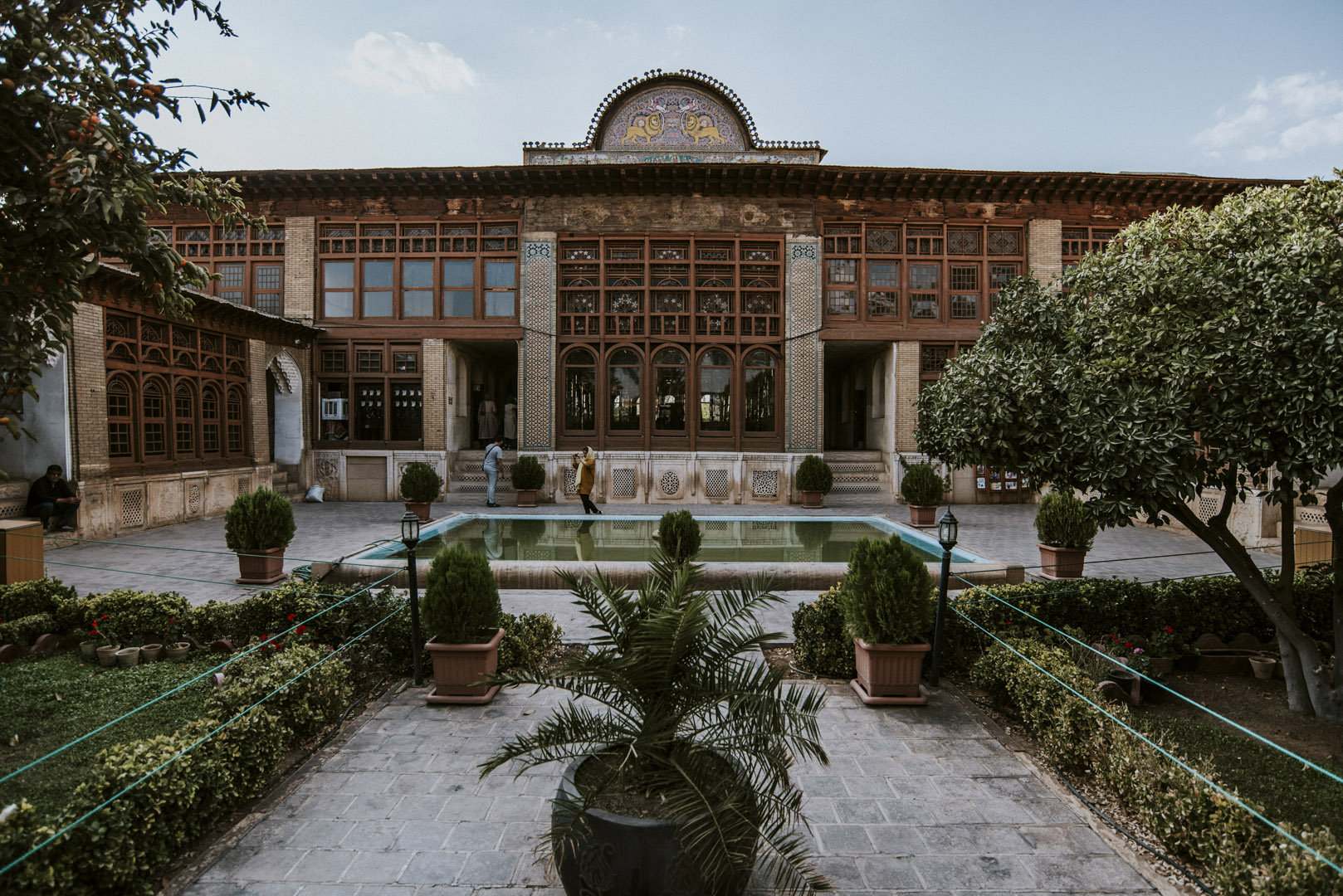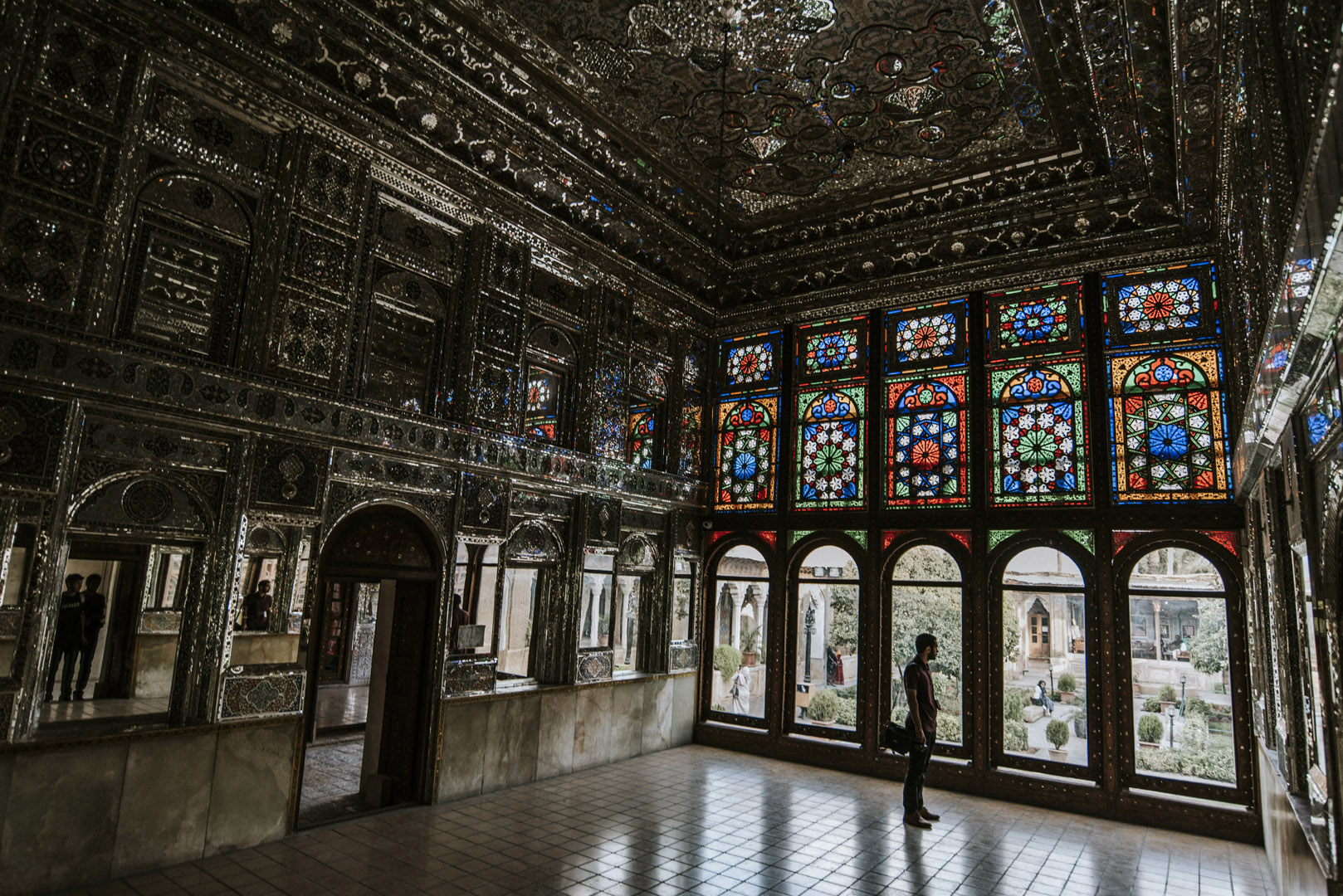 Mauzoleum Sejed Alo'adin Hosejna (حرم امامزاده سید علاء الدین حسین, Sayed Ala al-Din Hossein Holy Shrine, 29°36'20″N 52°32'56″E) posiada największe pomieszczenie mauzoleum (Holy Shrine, wyłożone malutkimi lusterkami) w Iranie.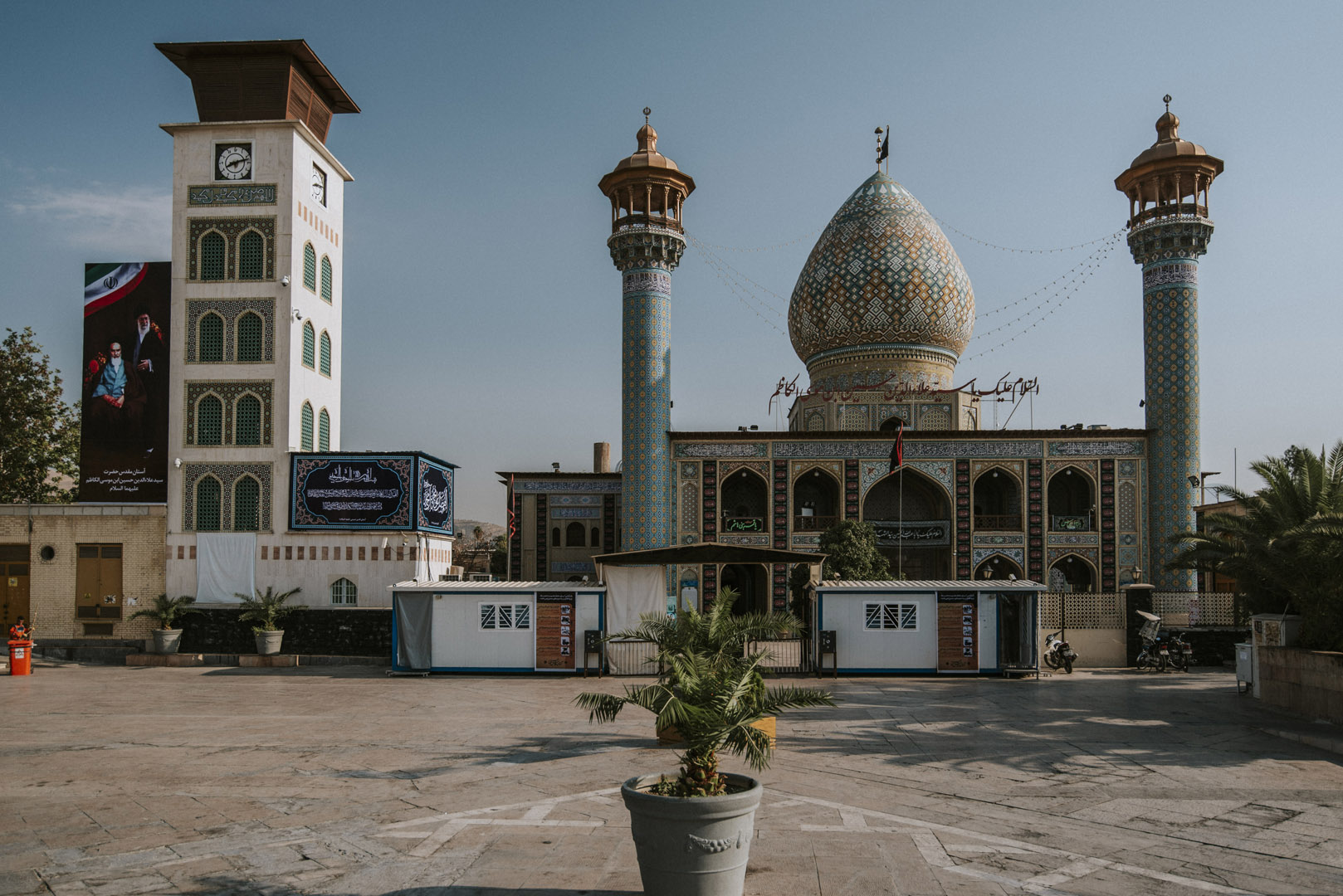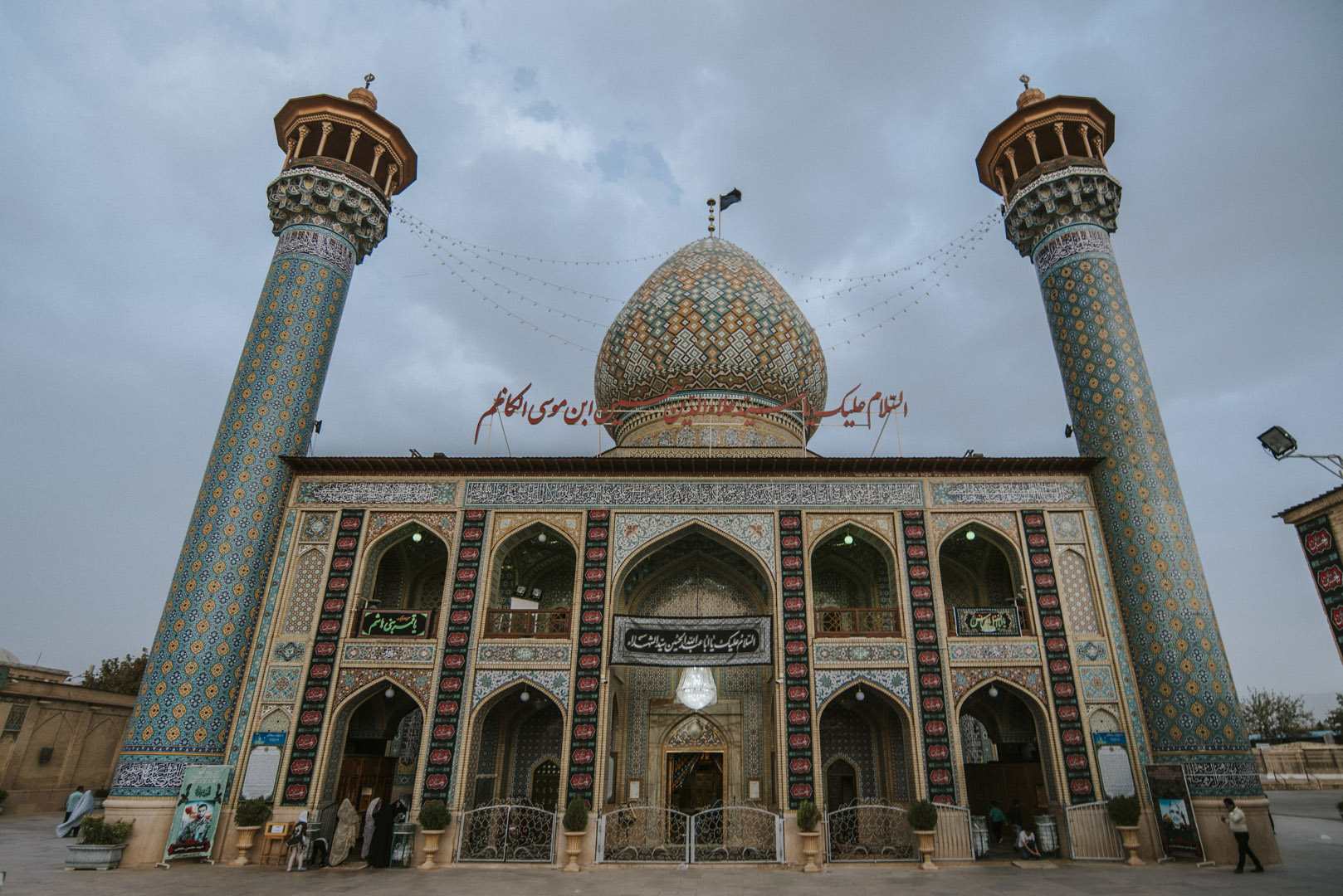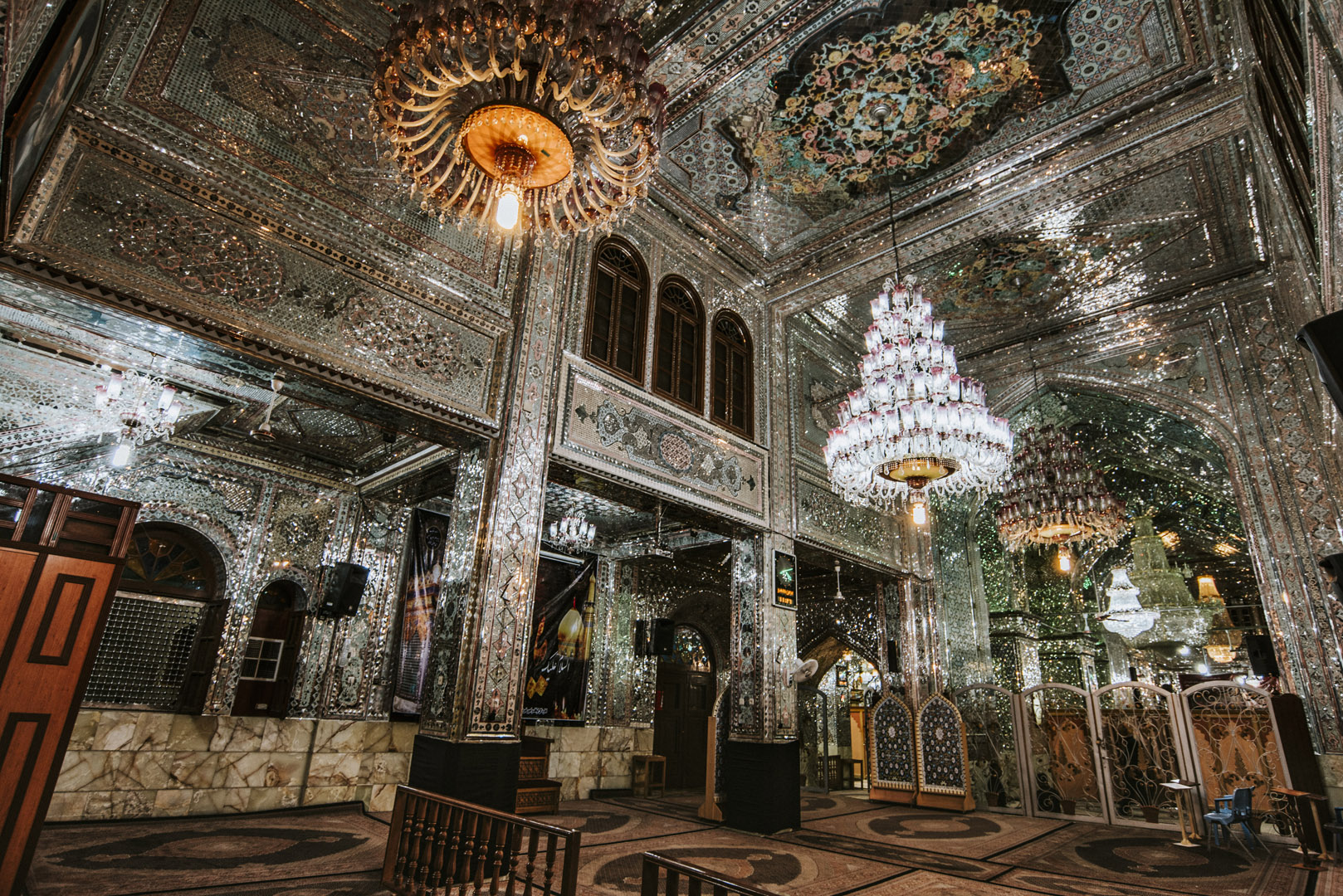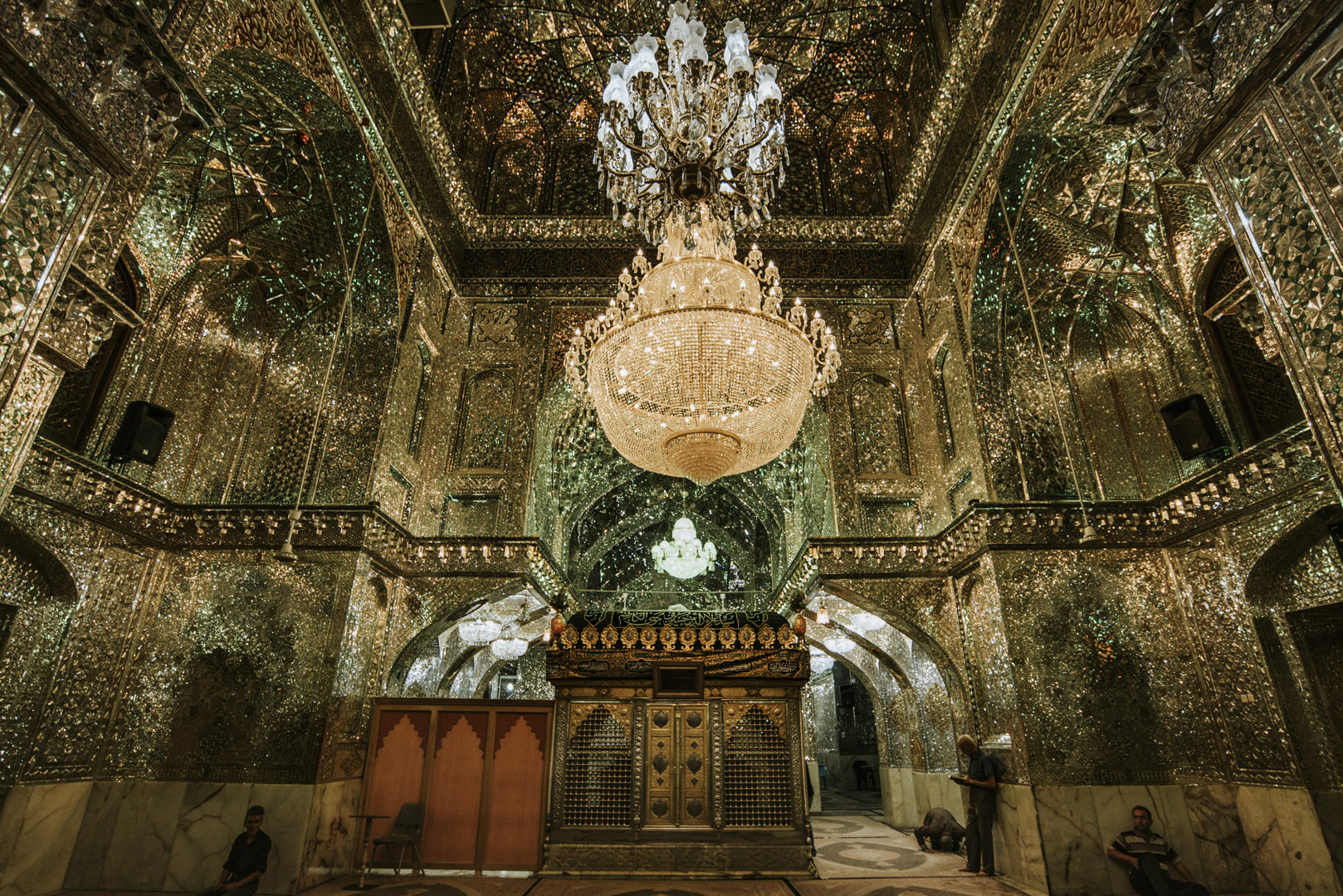 Ostatnia rozbudowa miała miejsce w latach 80-tych, wtedy została zbudowana największa sala.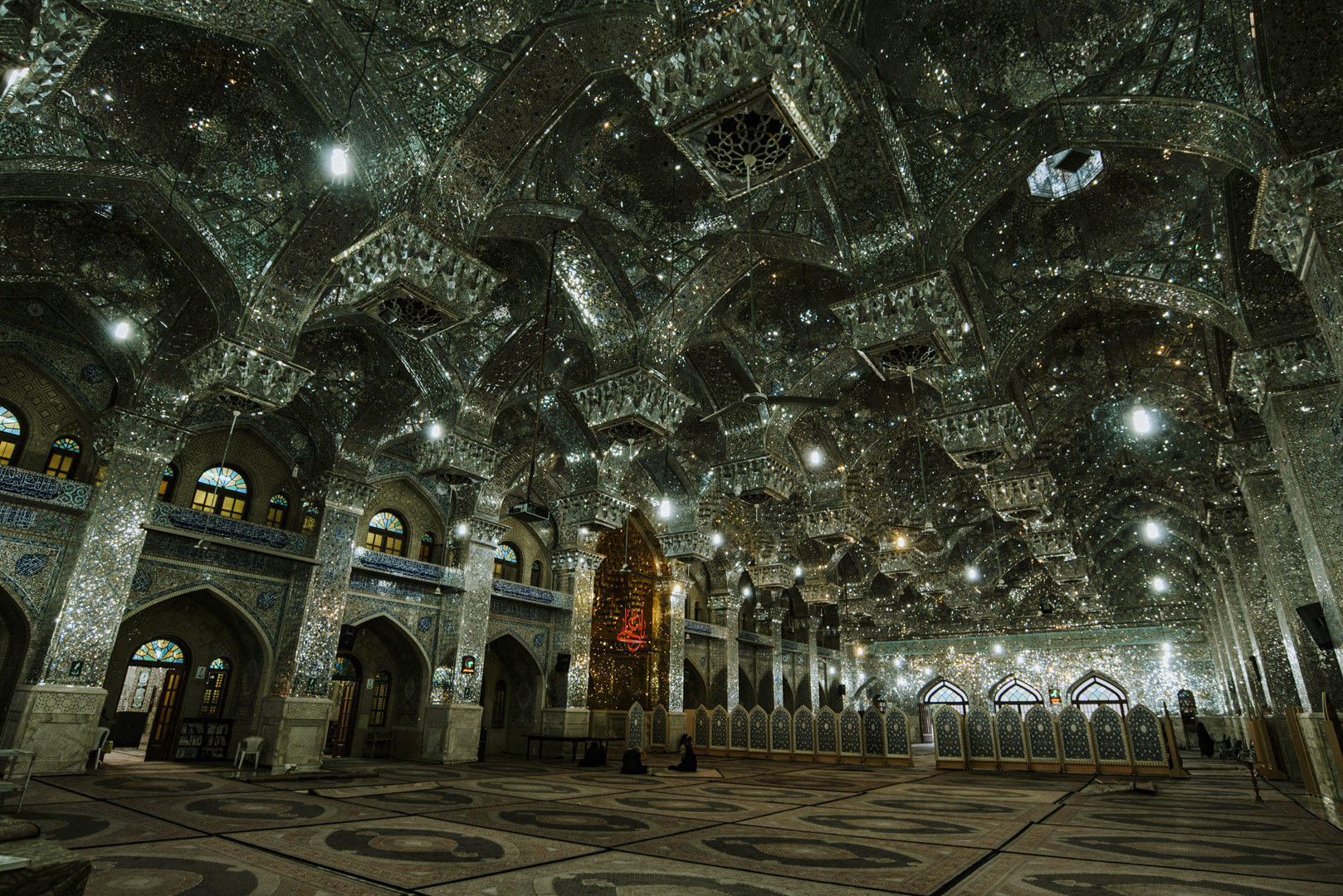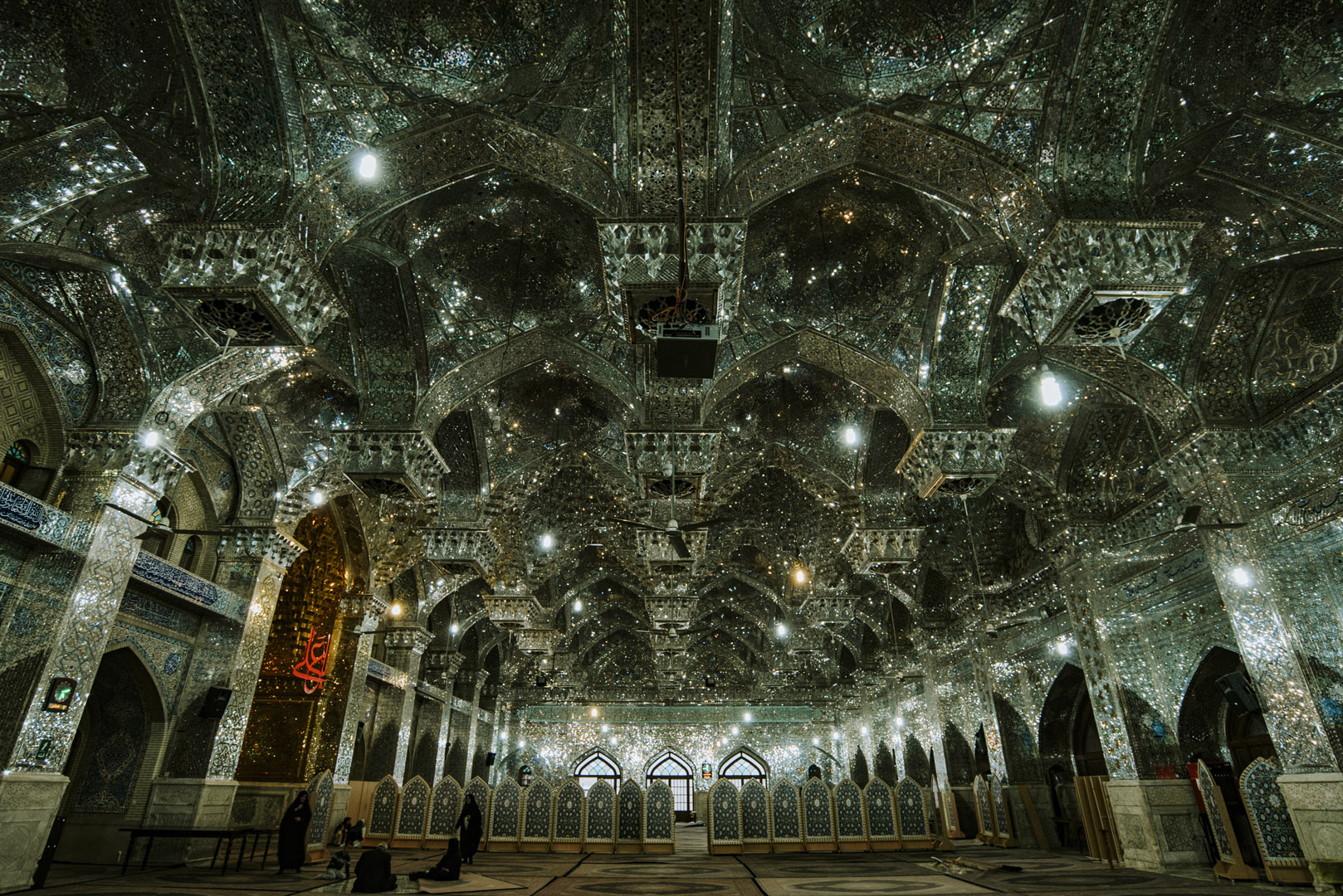 Kolejne mauzoleum, które odwiedziłem w Shirazie to mauzoleum Ali ibn Hamzy (امامزاده شاه میر علی بن حمزه, Ali ibn Hamzah Holy Shrine, 29°37'20″N 52°33'11″E).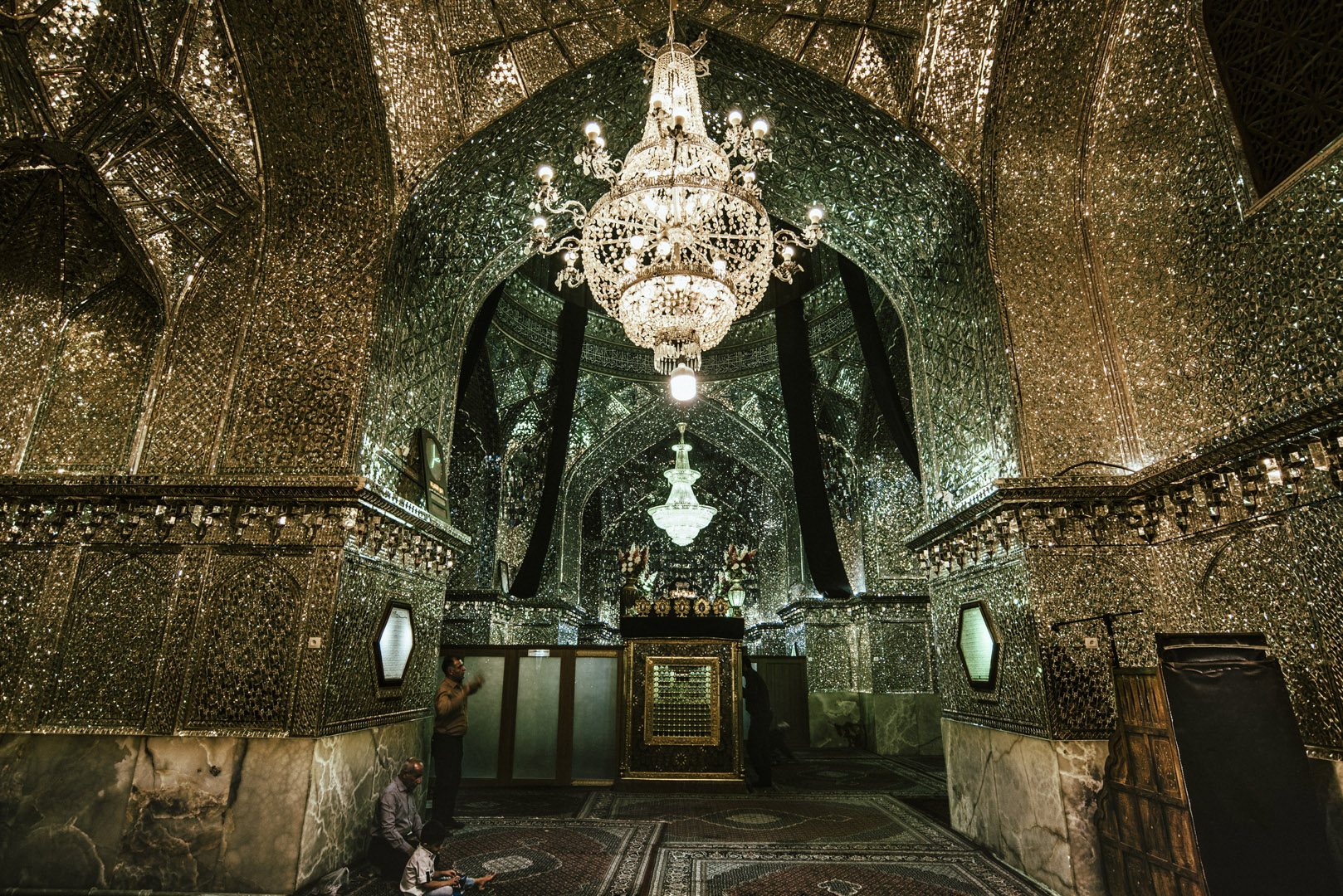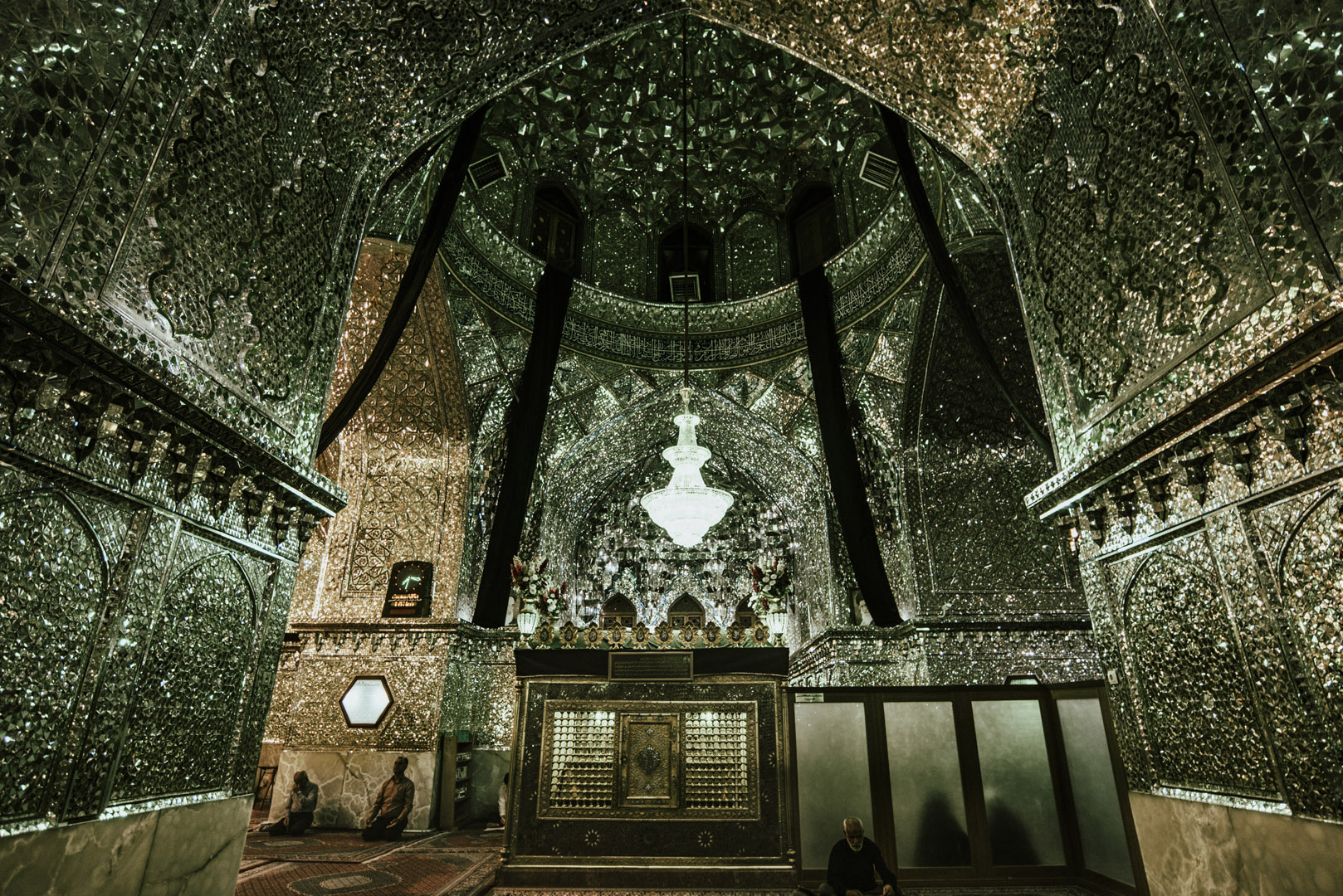 Widok wejście do meczetu Wakil (مسجد وکیل, Vakil Mosque, 29°36'51″N 52°32'42″E).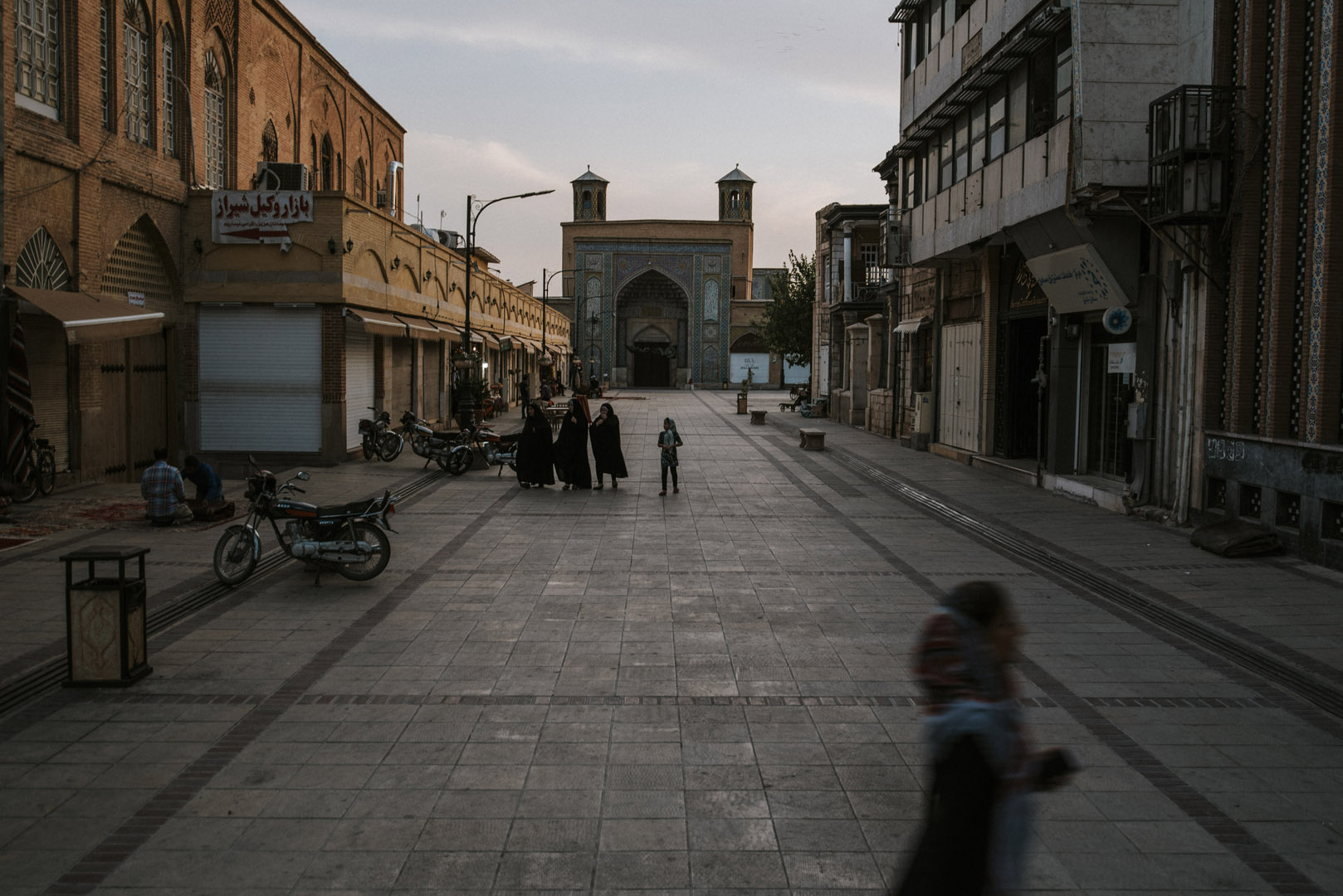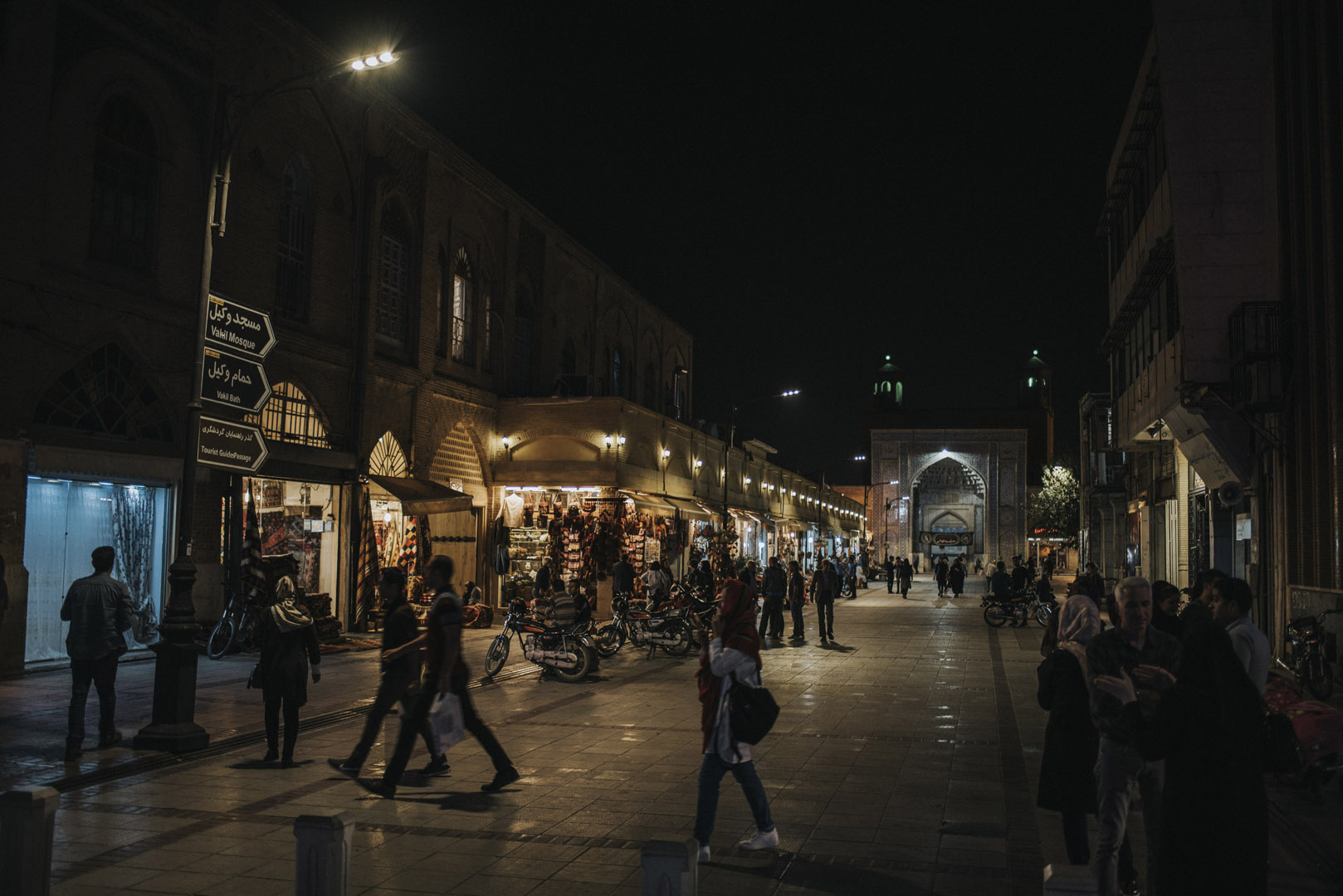 Zaraz obok znajdują się łaźnie Wakil (حمام وکیل, Vakil Bath, 29°36'53″N 52°32'42″E), w których zrobiono muzeum.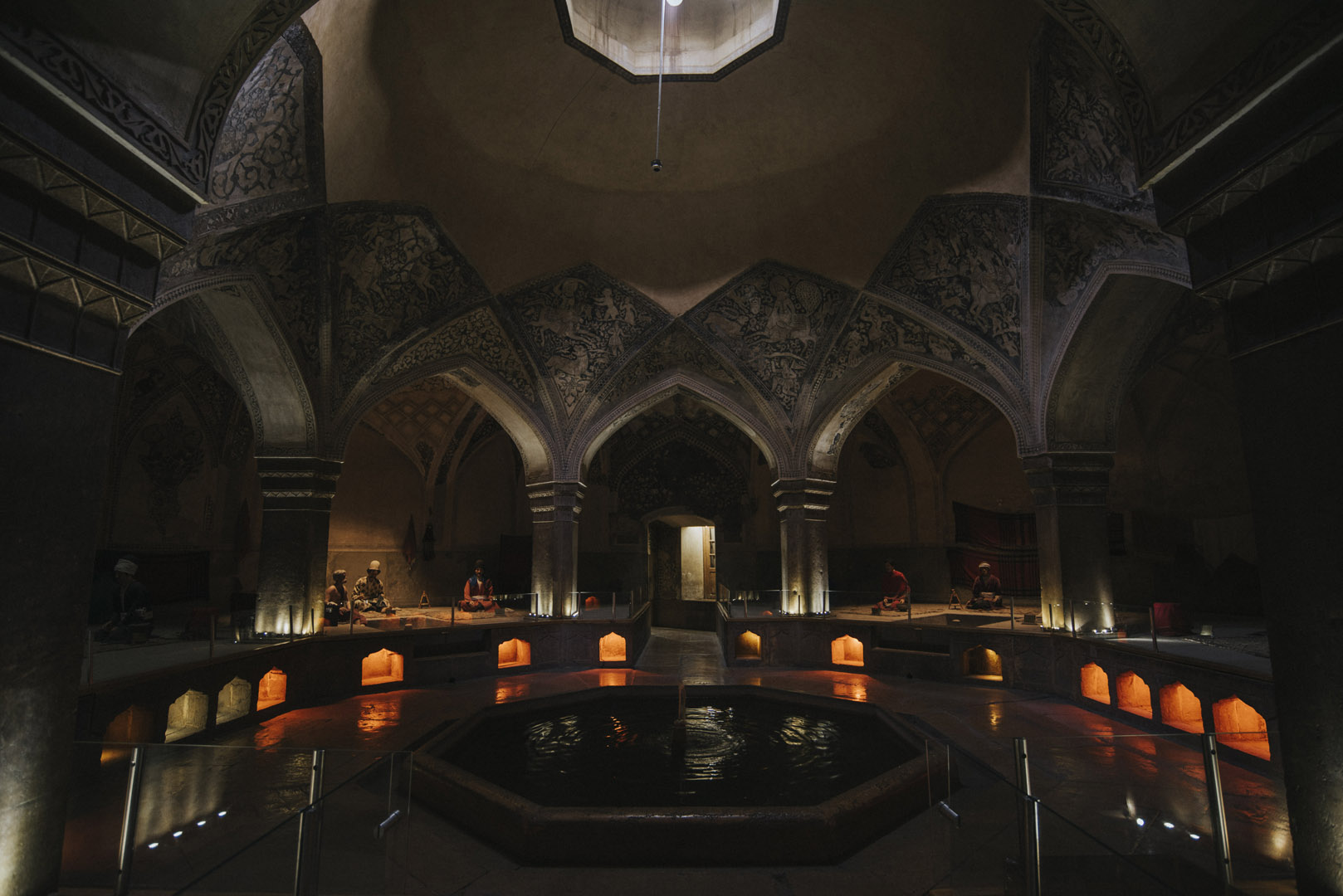 Po wejściu do muzeum słychać głosy kąpieli i rozmów pomiędzy ludźmi – łaźnie były miejscem, gdzie robiono interesy i spędzano całkiem sporo czasu. Każda postać jest podpisana kim była i jaką funkcję pełniła.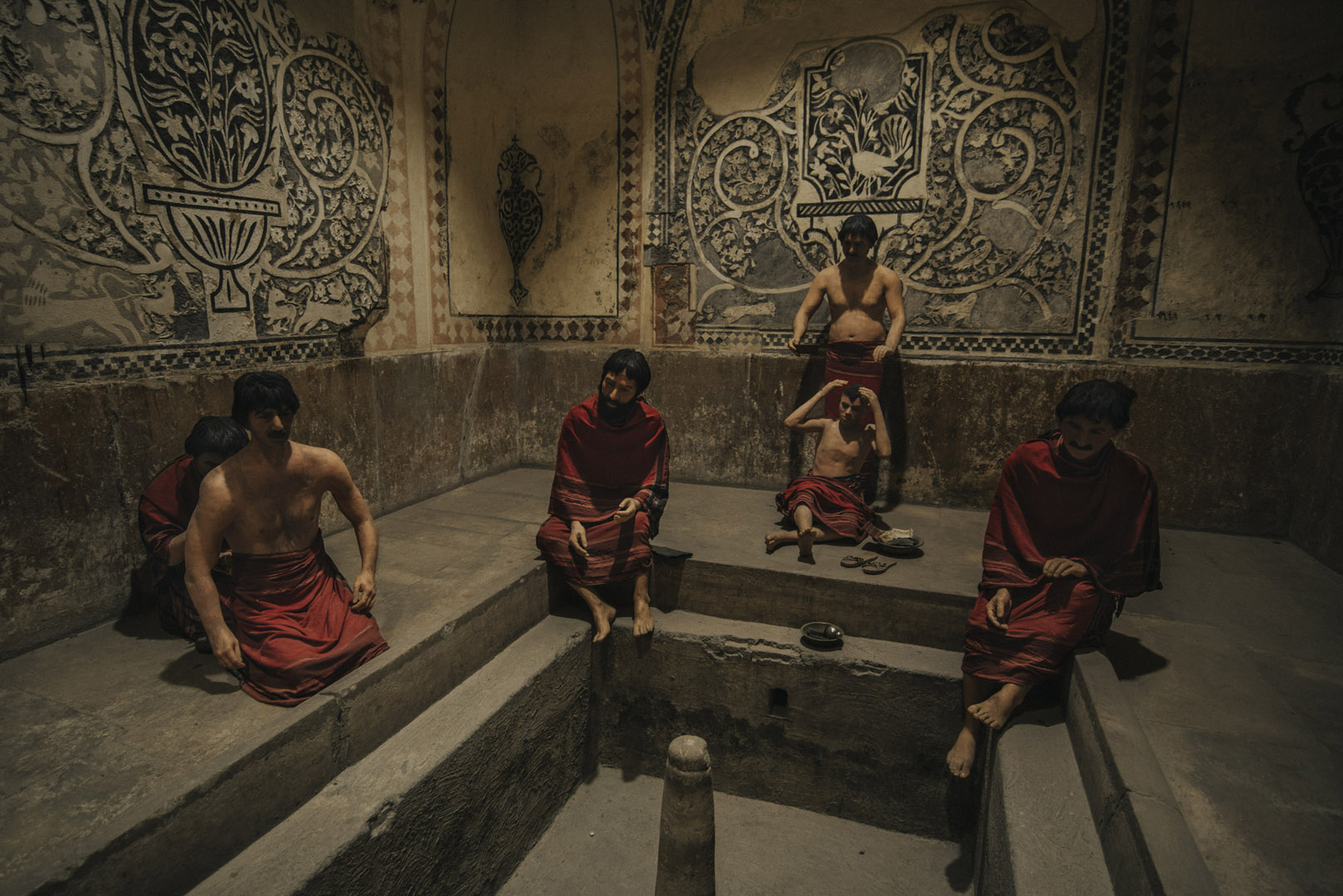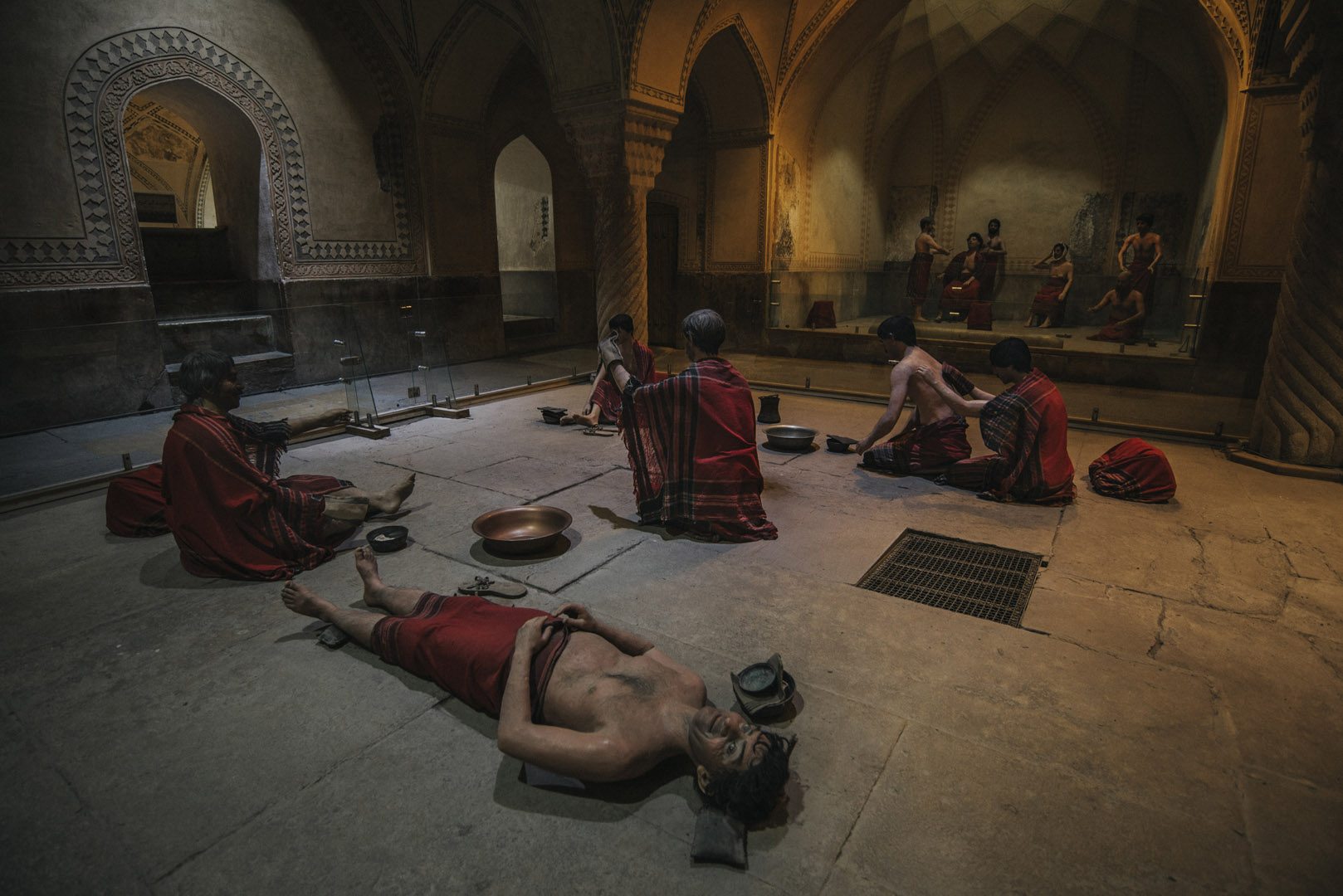 Na północ oraz wschód od meczetu Wakil znajduje się bazar Wakil (بازار وکیل, Vakil Bazaar, jedno z wejść znajduje się tu 29°36'54″N 52°32'49″E), o czym świadczy poniższa tabliczka.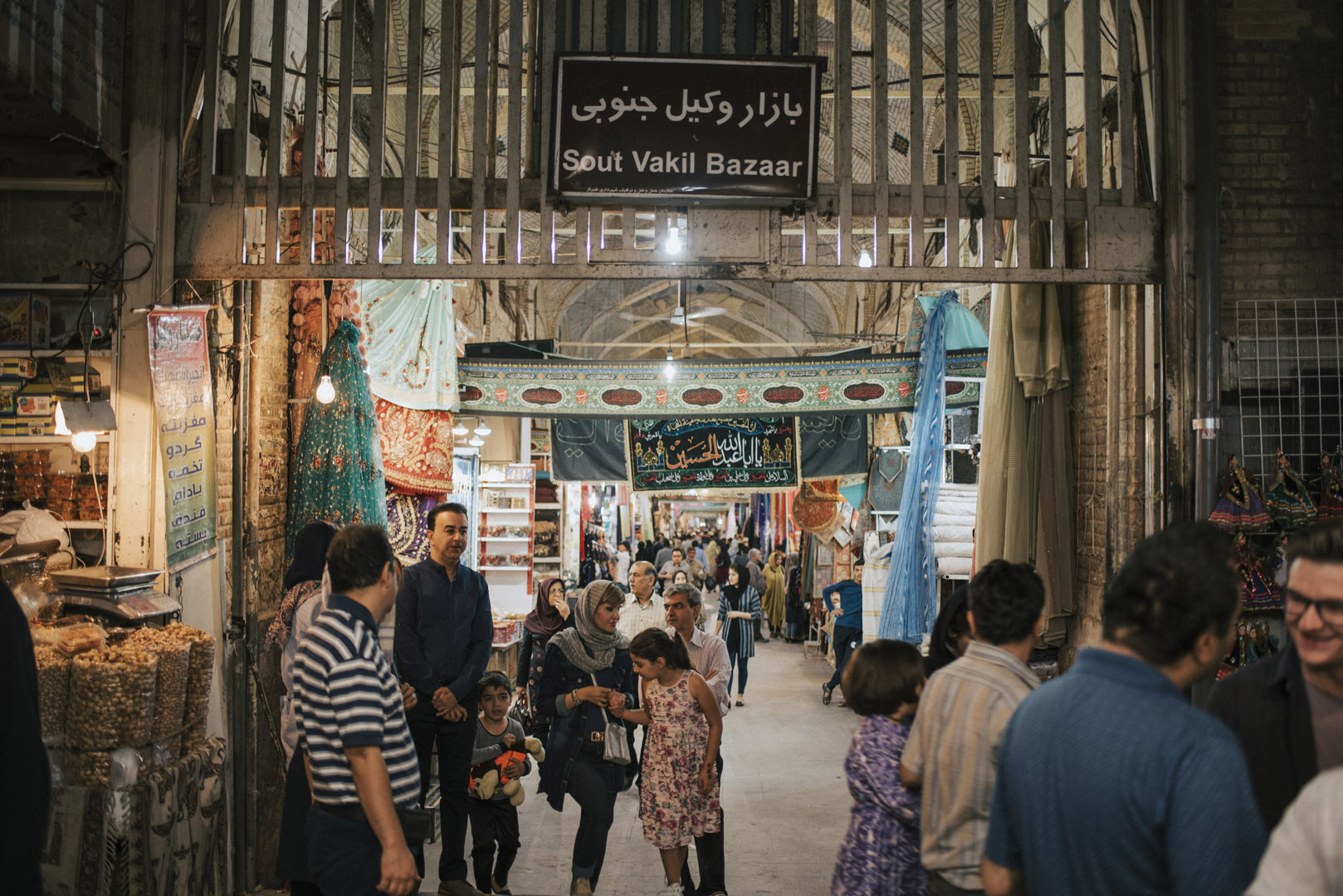 Tabliczka mówi też o podejściu Irańczyków – jeśli działa i wszyscy wiedzą o co chodzi, to po co poprawiać?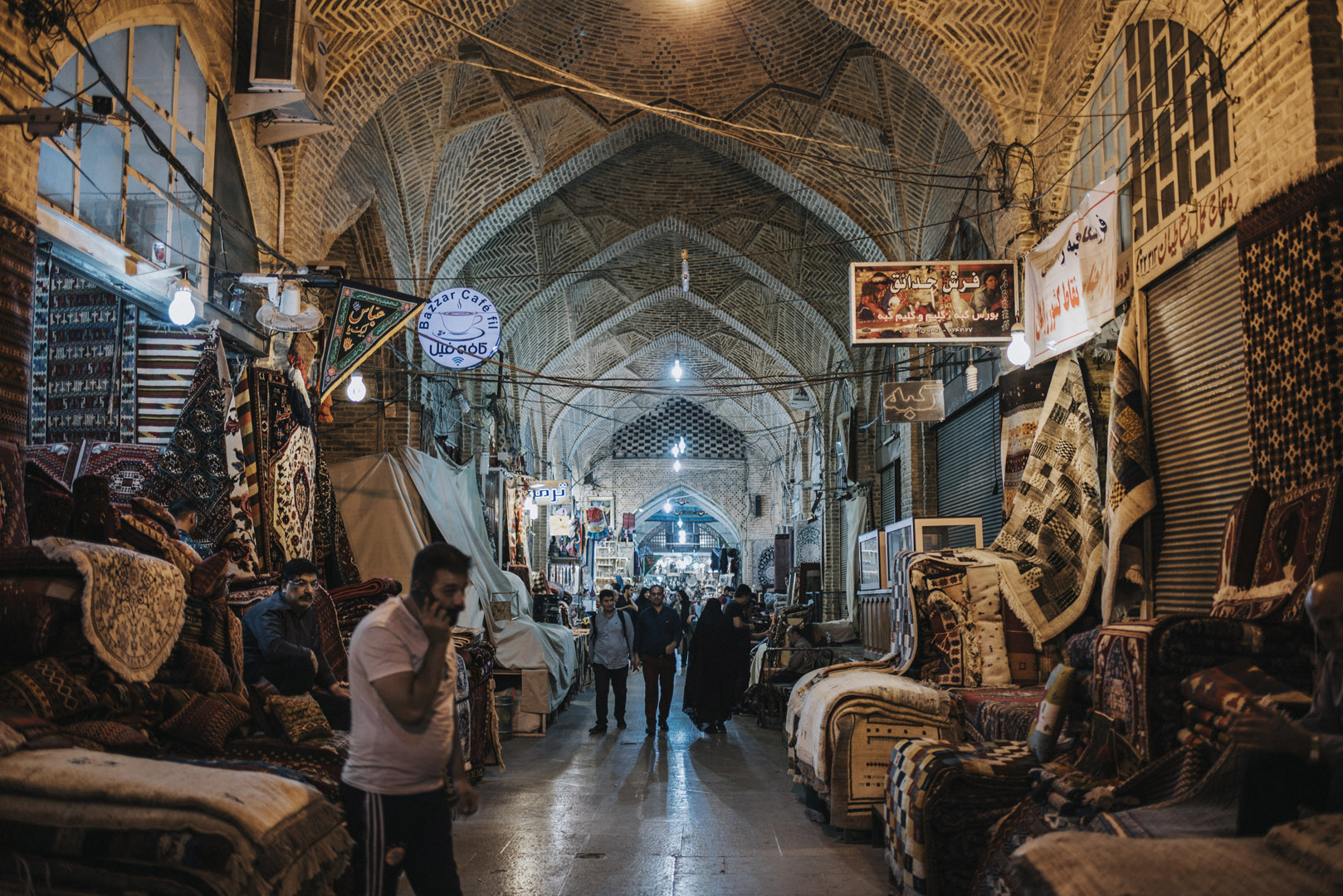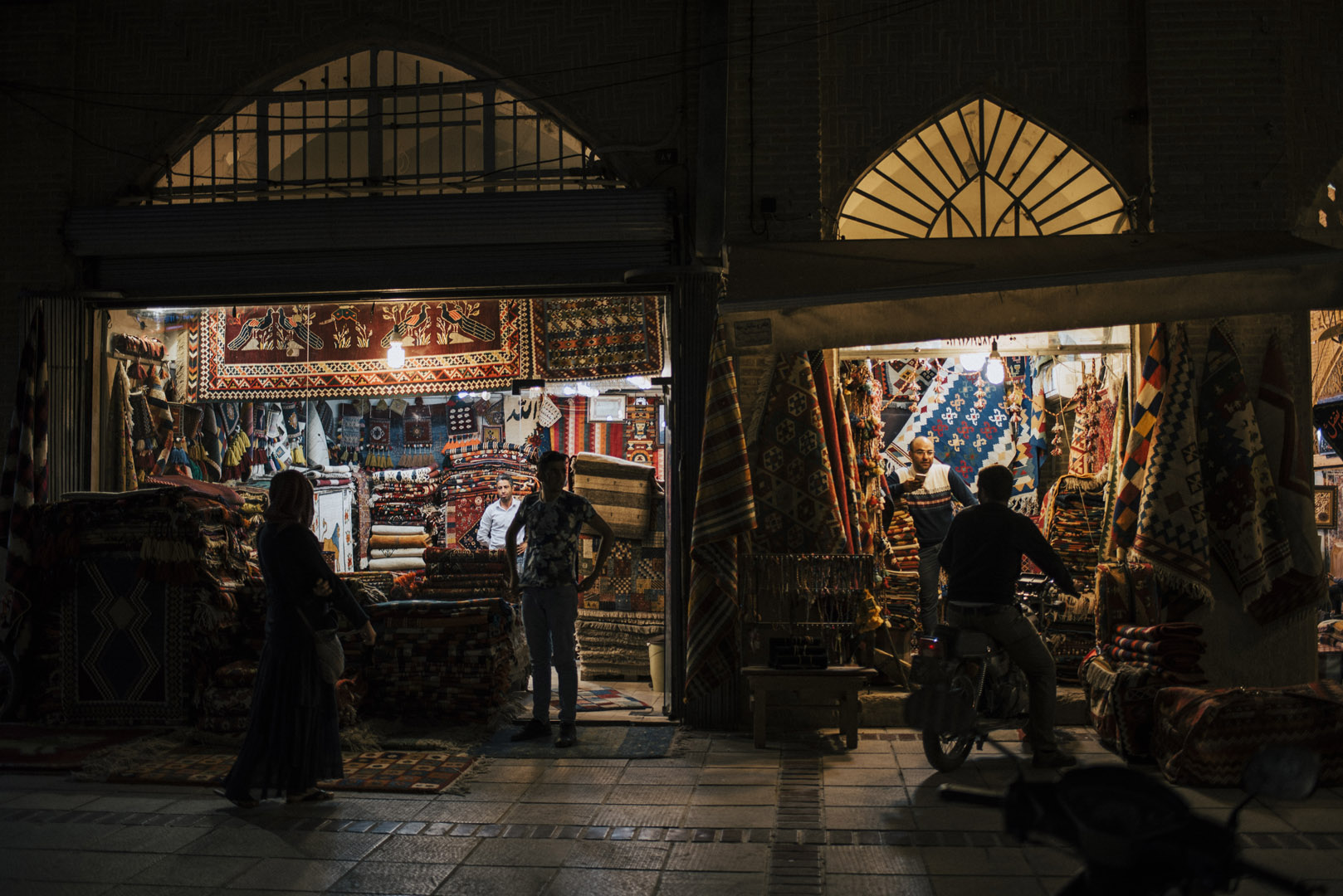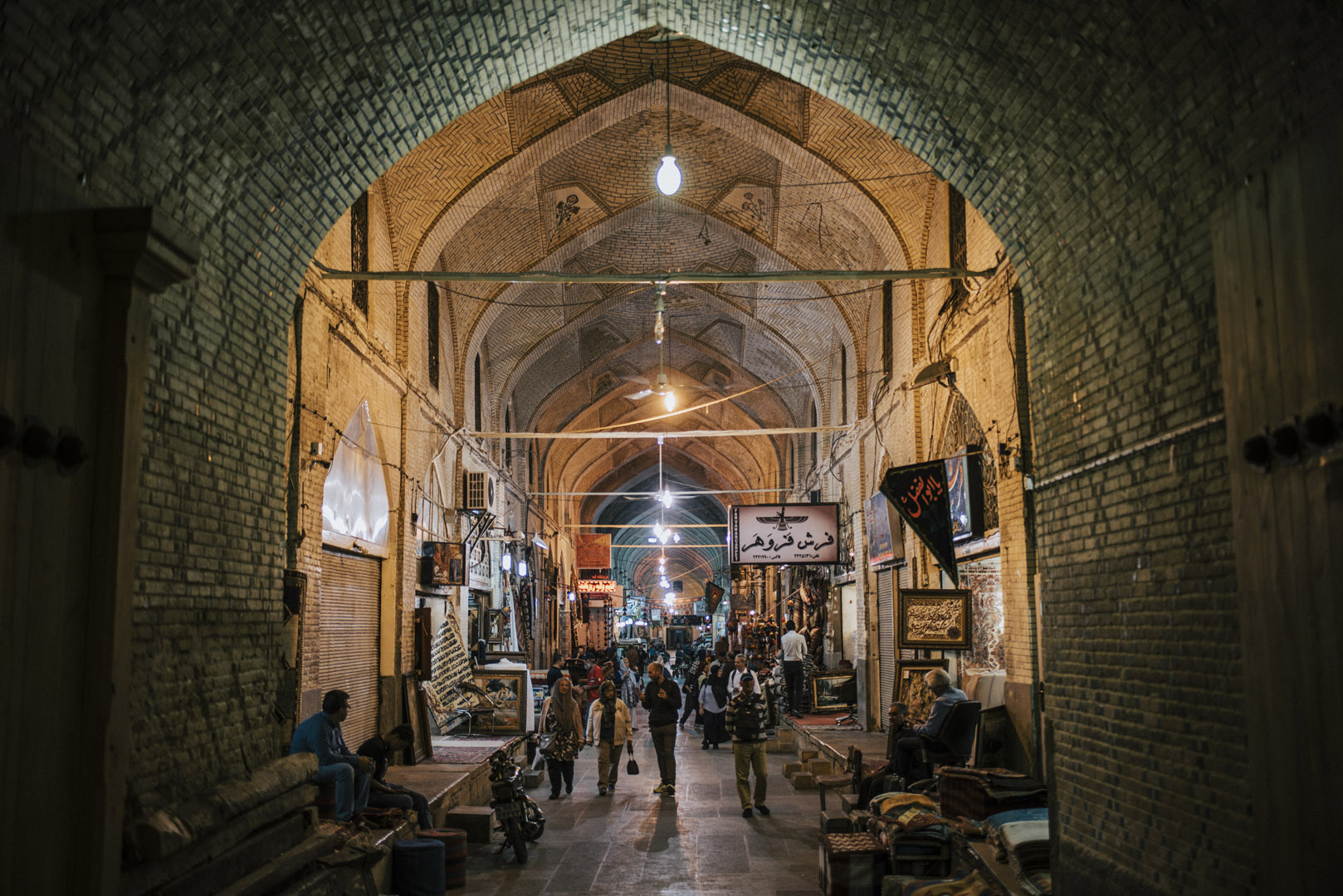 Dochodziła godzina zamknięcia bazaru, więc ludzi już prawie nie było.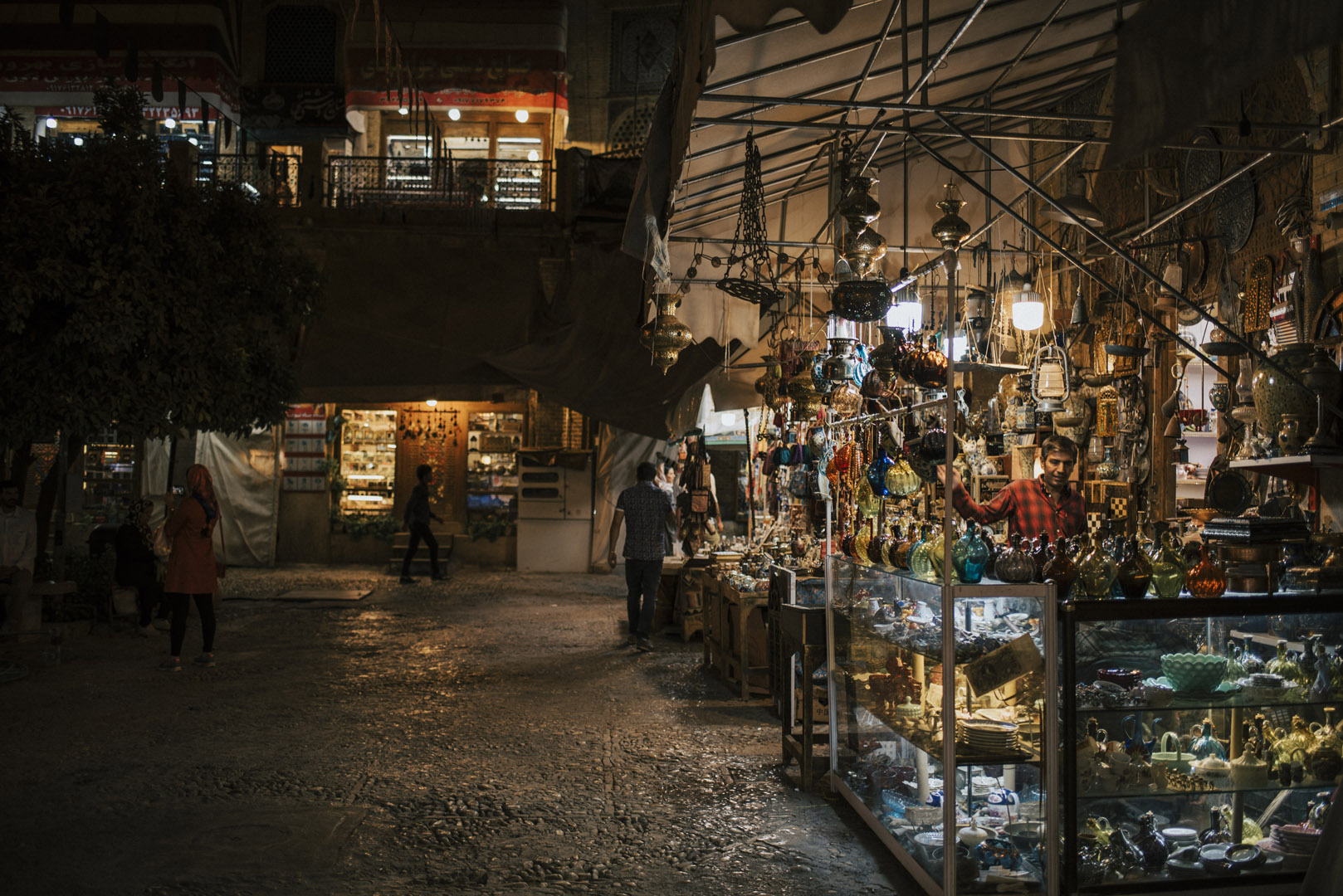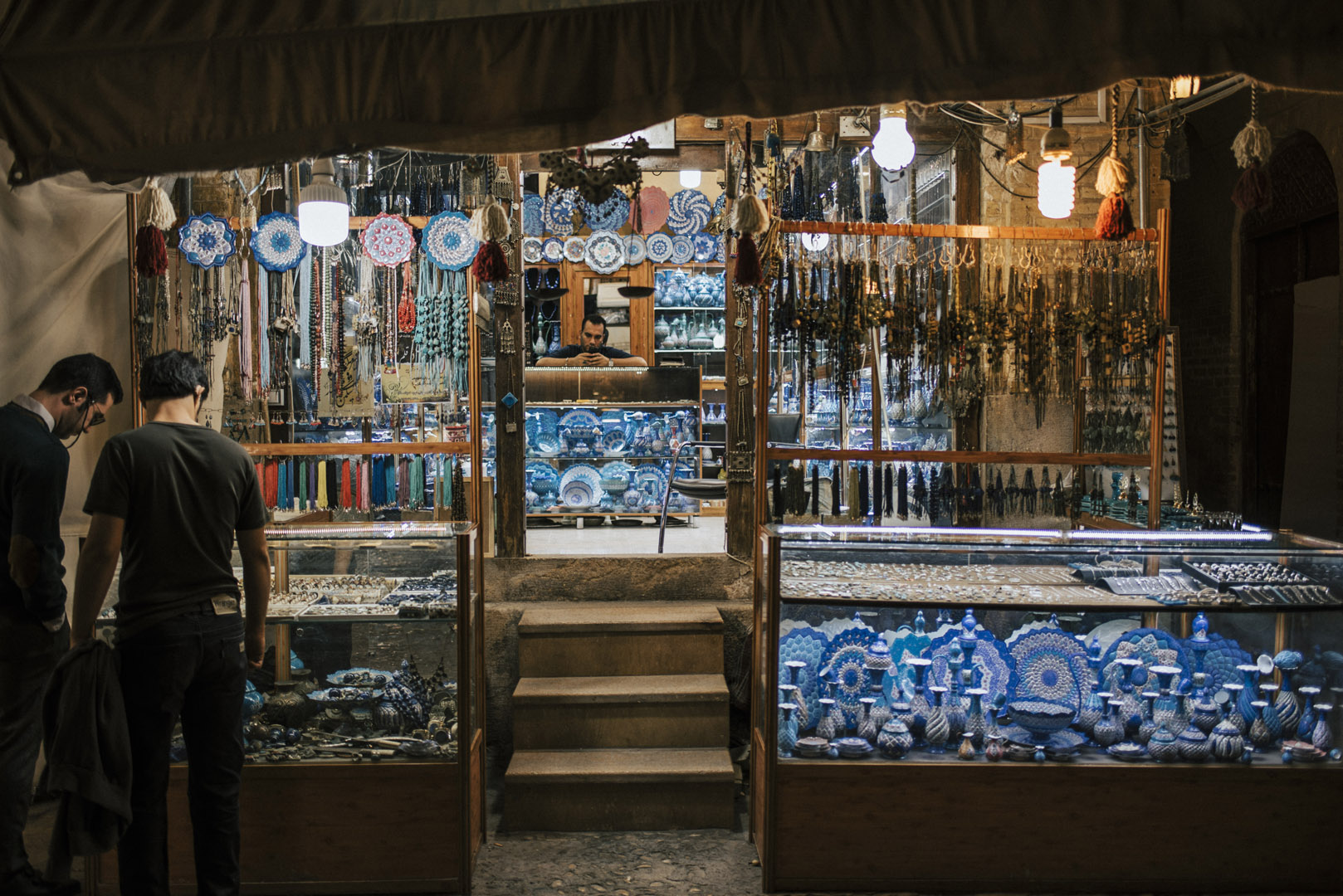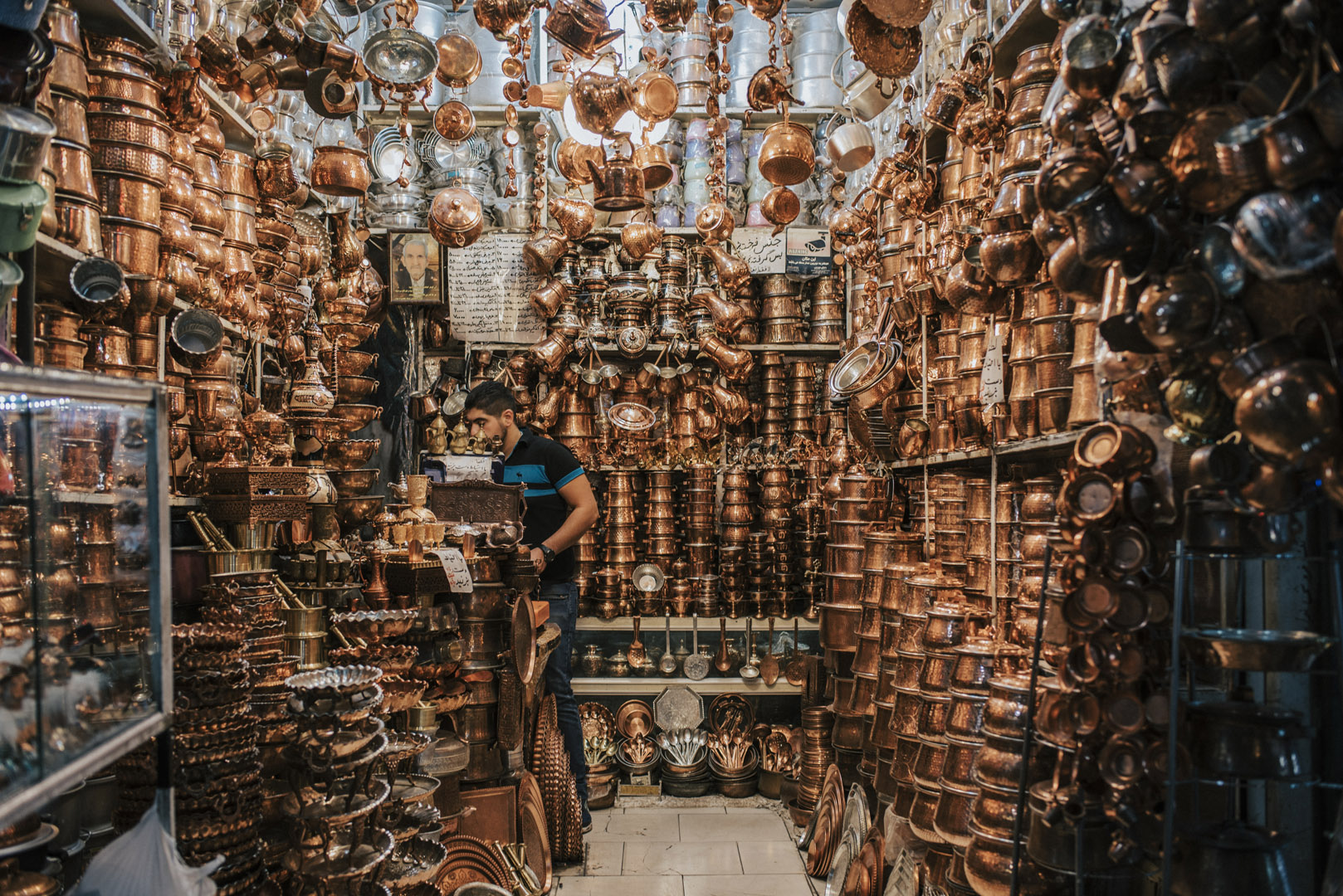 Na północny zachód od bazaru (oraz meczetu i łaźni) znajduje się zamek Karim Chan (ارگ کریم خان, Arg of Karim Khan lub Karim Khan Castle, 29°37'03″N 52°32'41″E). W środku byłem tylko chwilę i nie było dobrego światła na zrobienie zdjęć, więc do publikacji nadają się tylko zdjęcia z zewnątrz.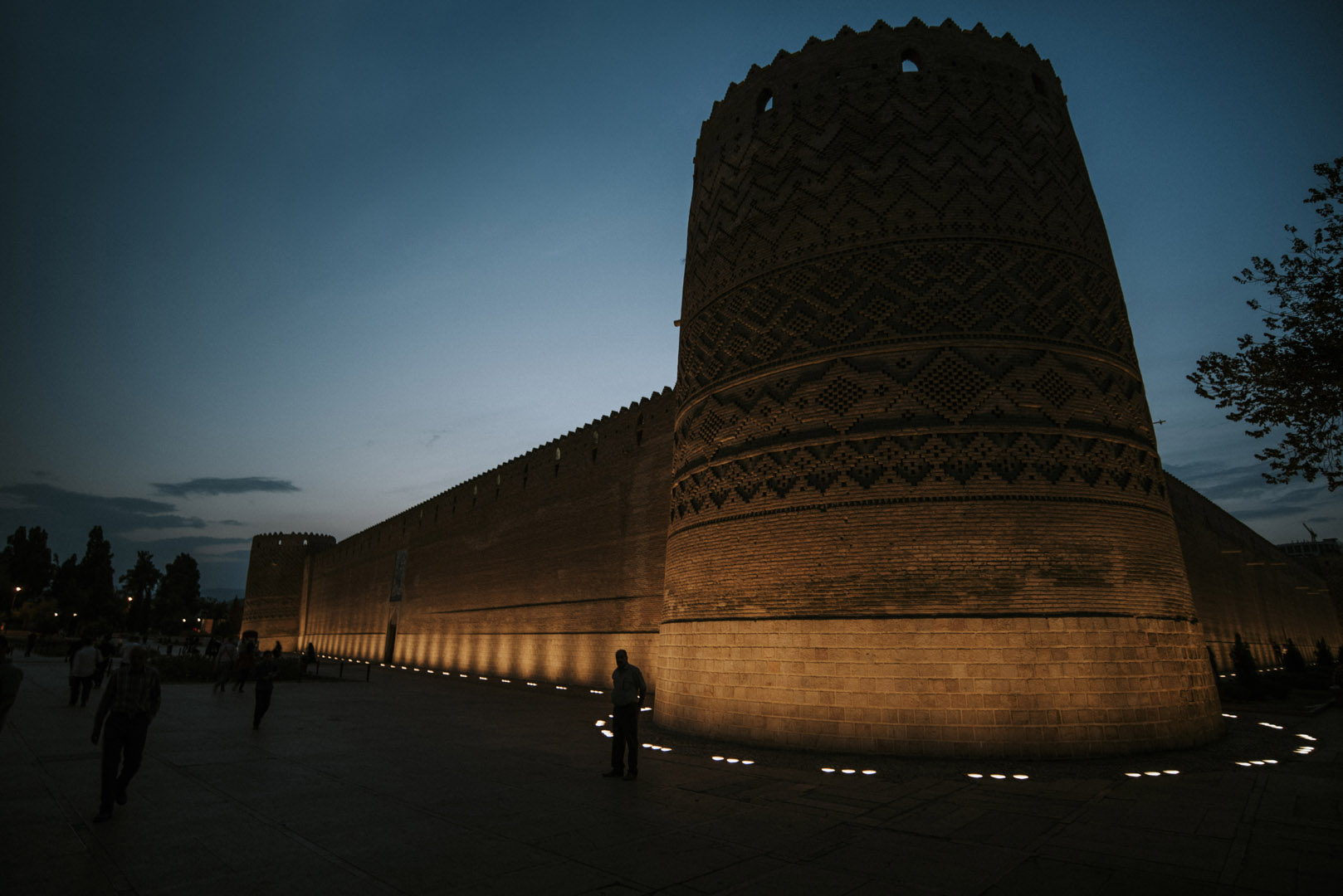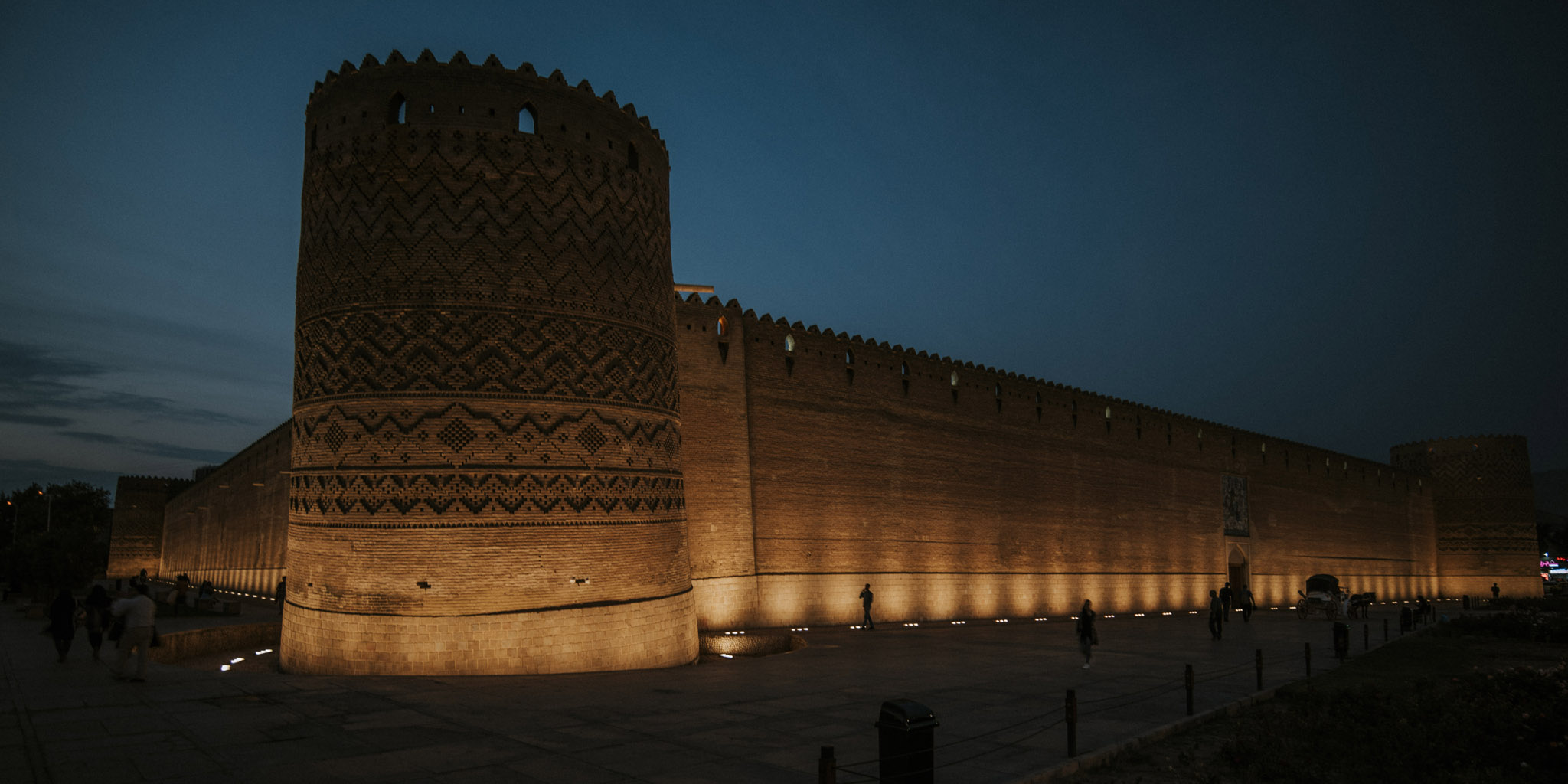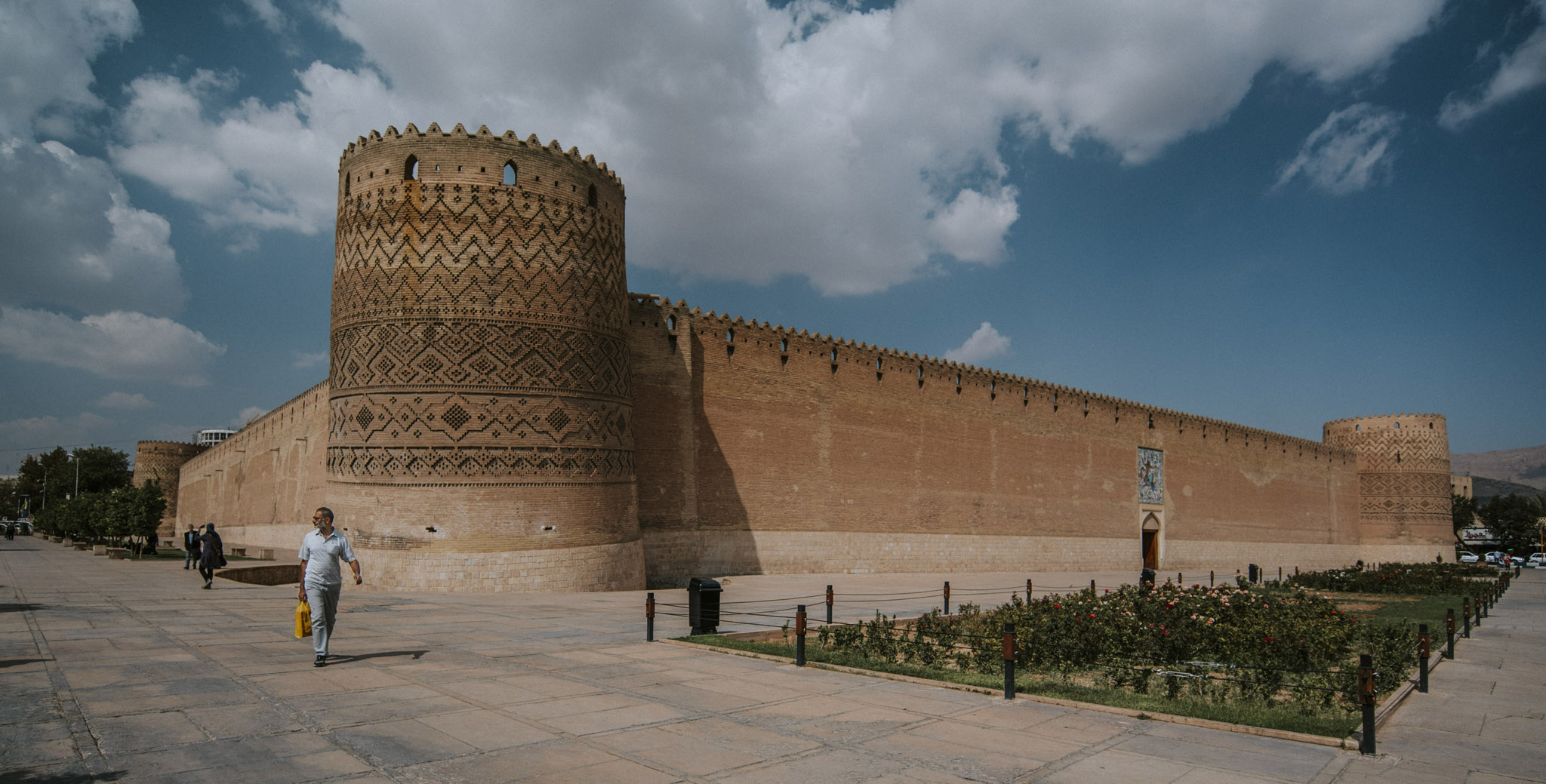 W Szirazie warto też odwiedzić ogród Eram (اغ ارم, Eram Garden, 29°38'08″N 52°31'32″E).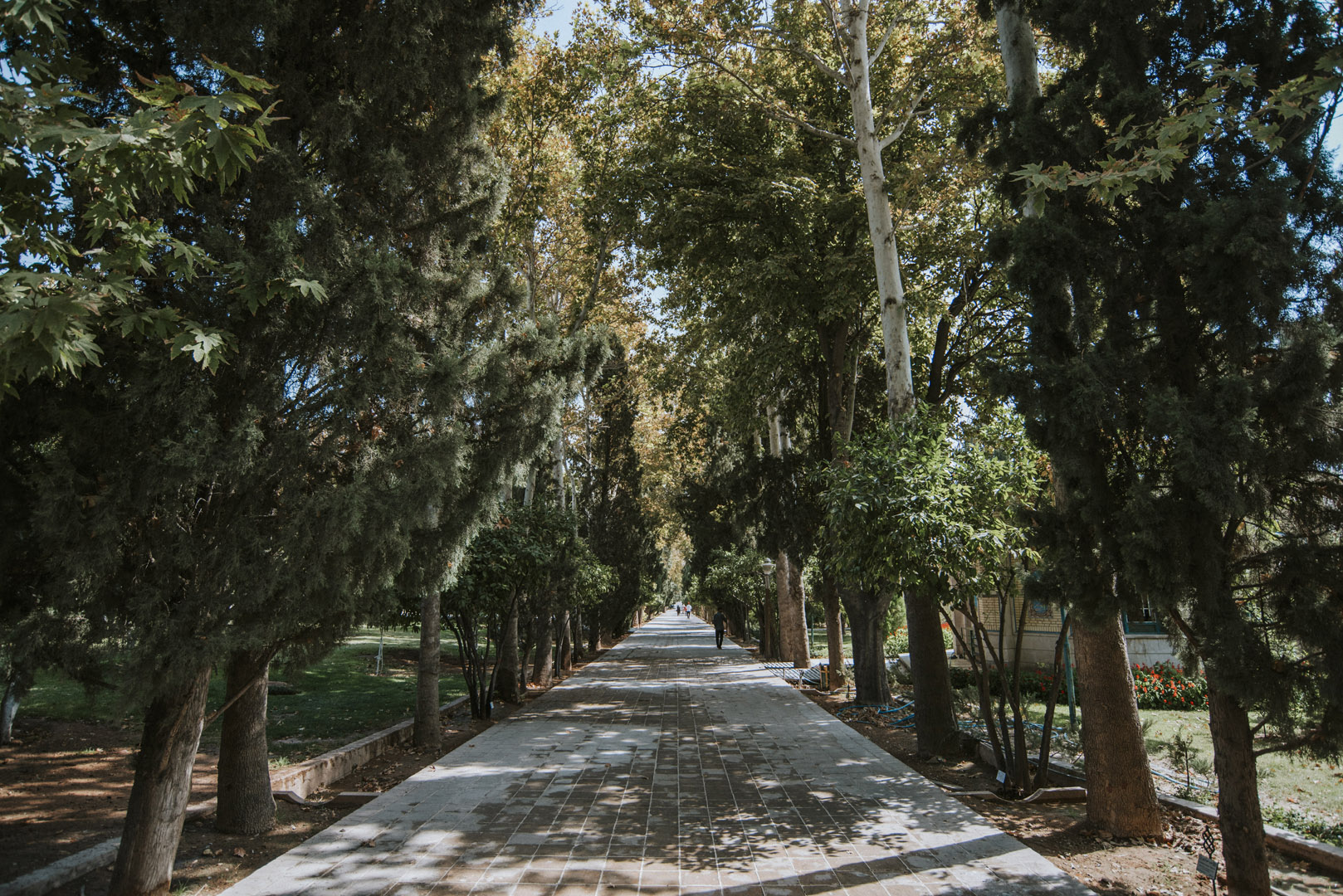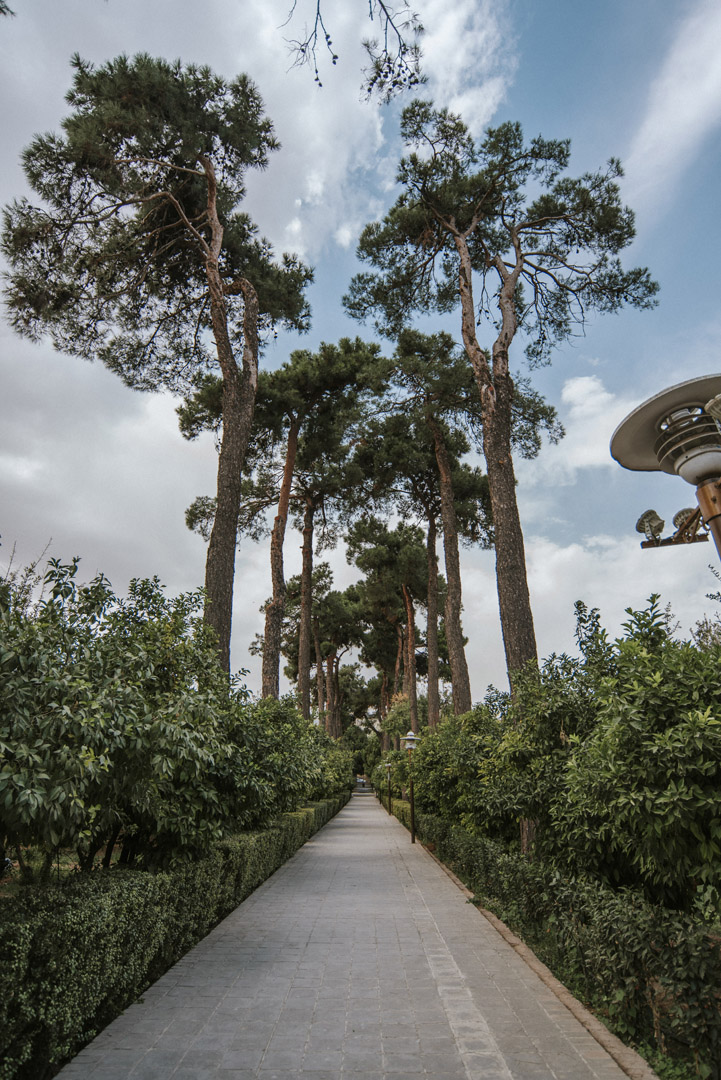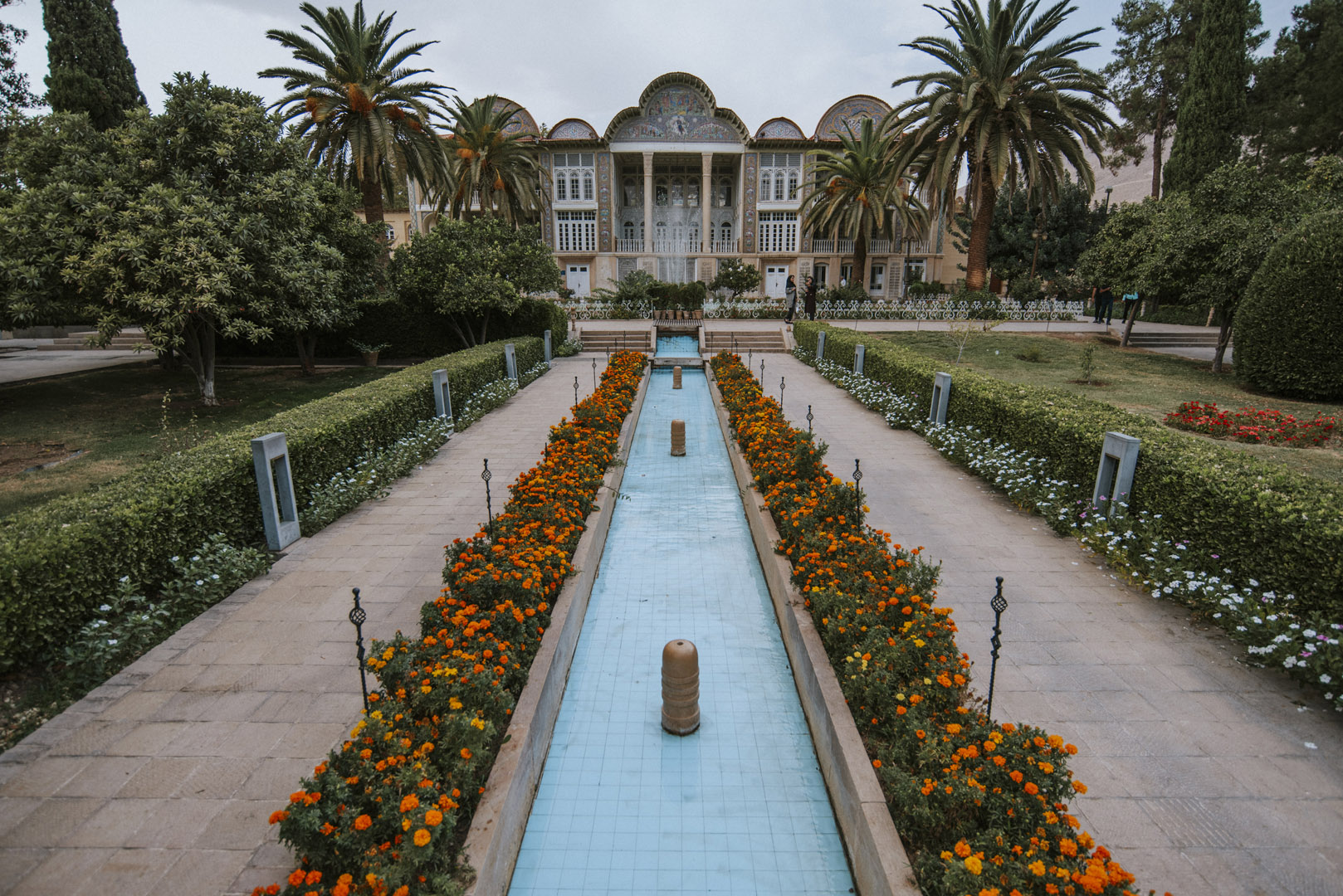 A także ogród Afif Abad (باغ عفیف آباد, Afif-Abad Garden, 29°37'23″N 52°29'54″E). Oprócz ogrodu, w posiadłości na jego terenie znajduje się muzeum uzbrojenia a obok budynku znajduje się kilka wozów opancerzonych używanych przez irańską armię w czasie drugiej wojny światowej.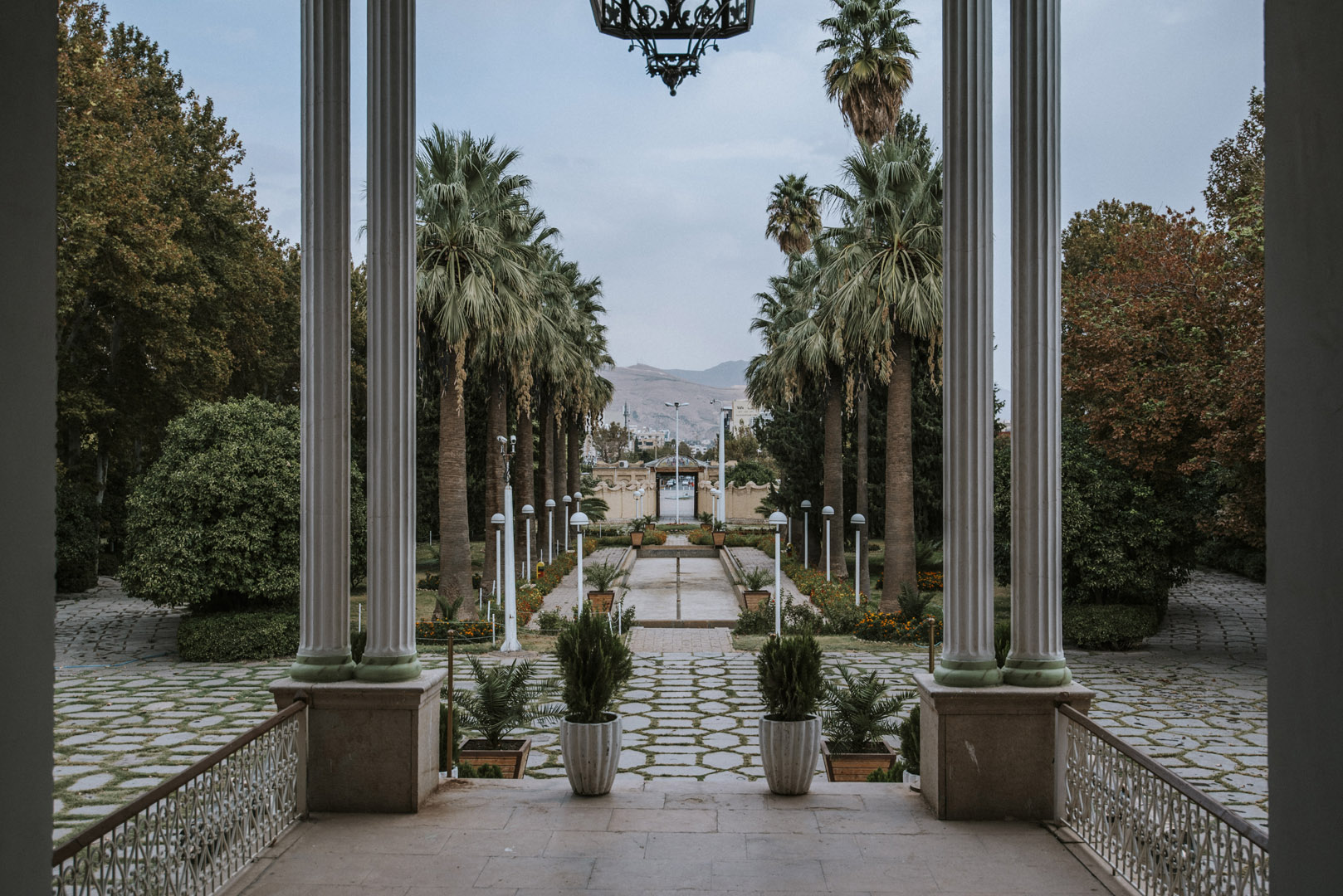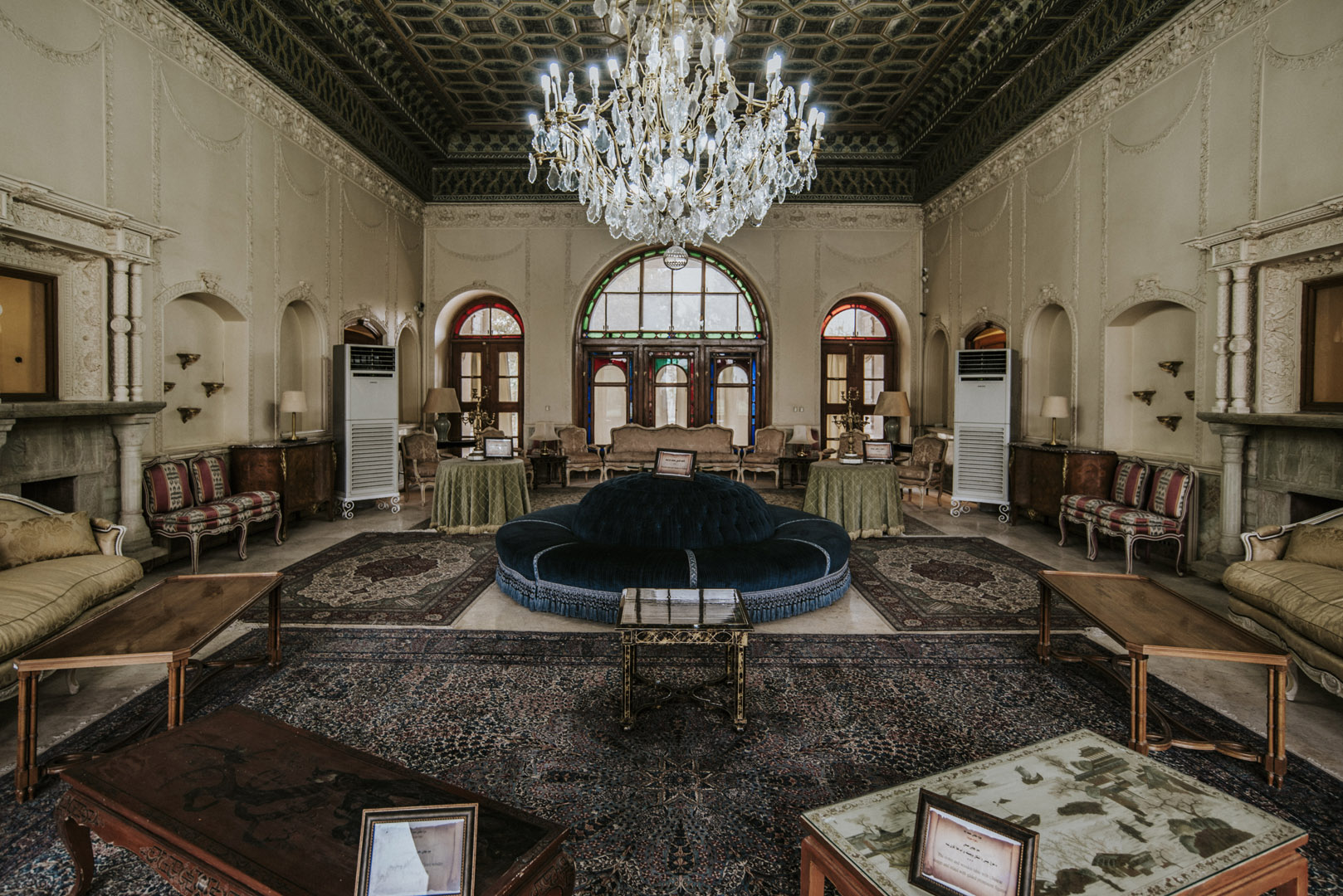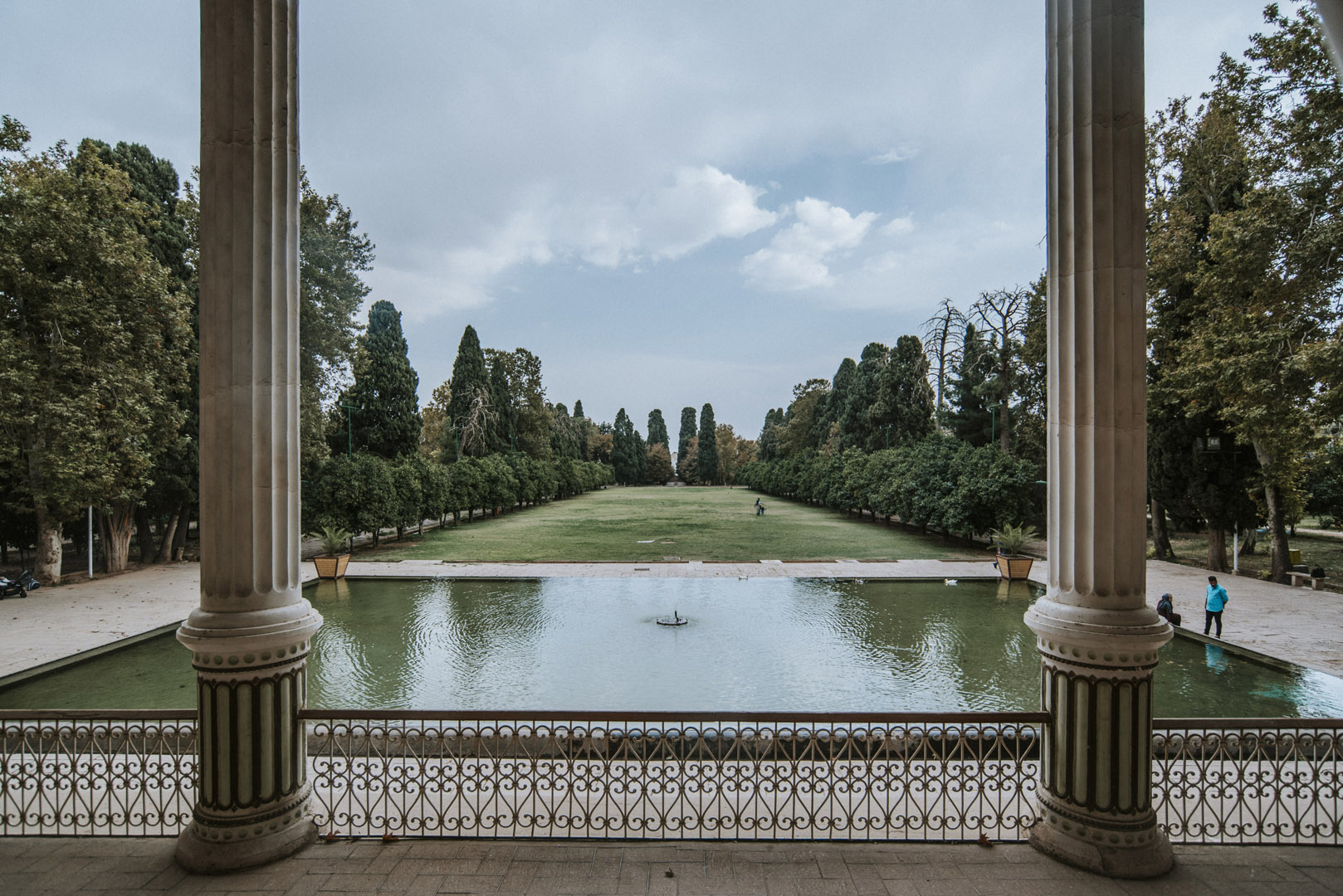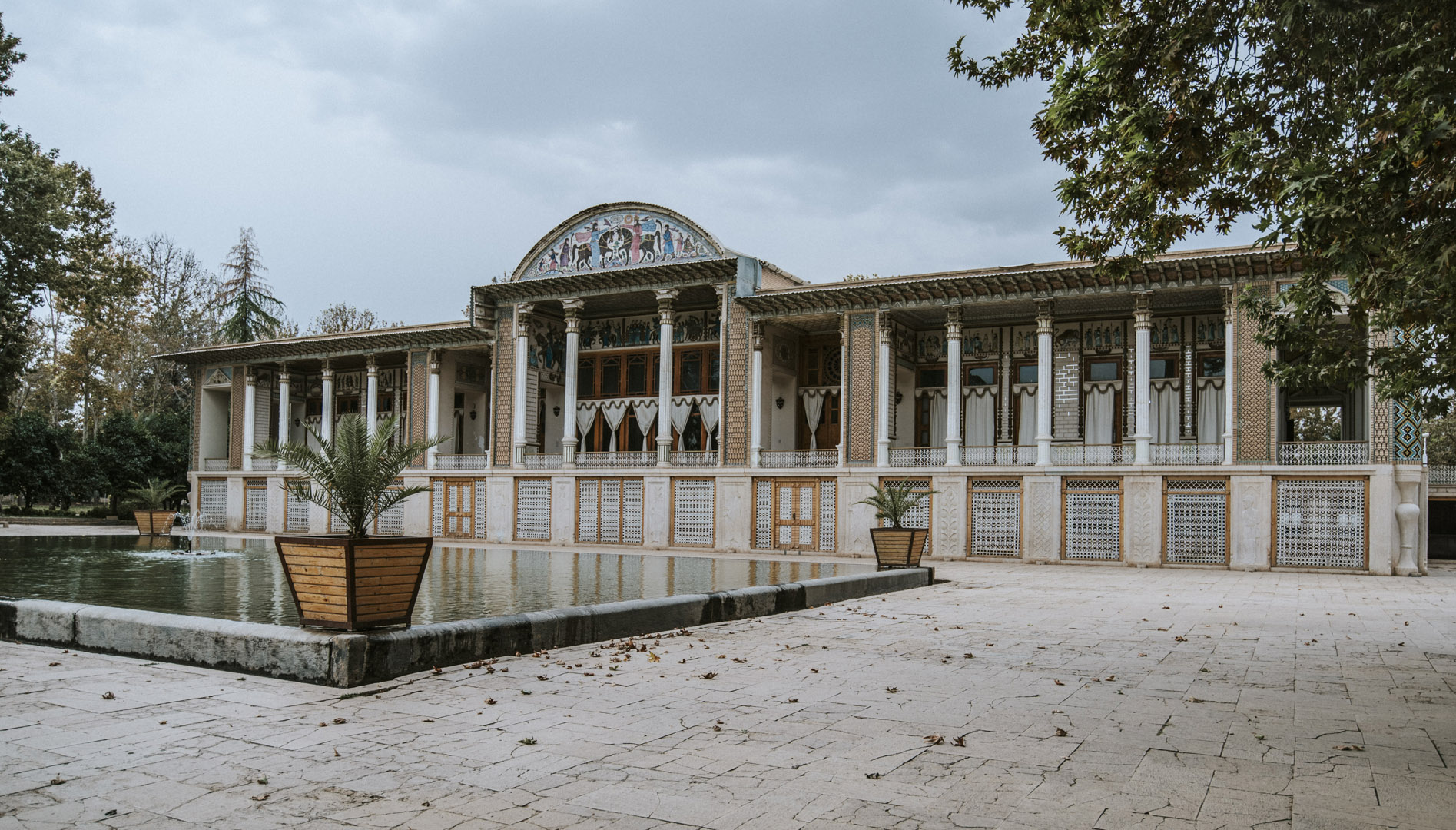 Ogród Delgosza (باغ دلگشا, Delgosha Garden, 29°37'09″N 52°34'29″E)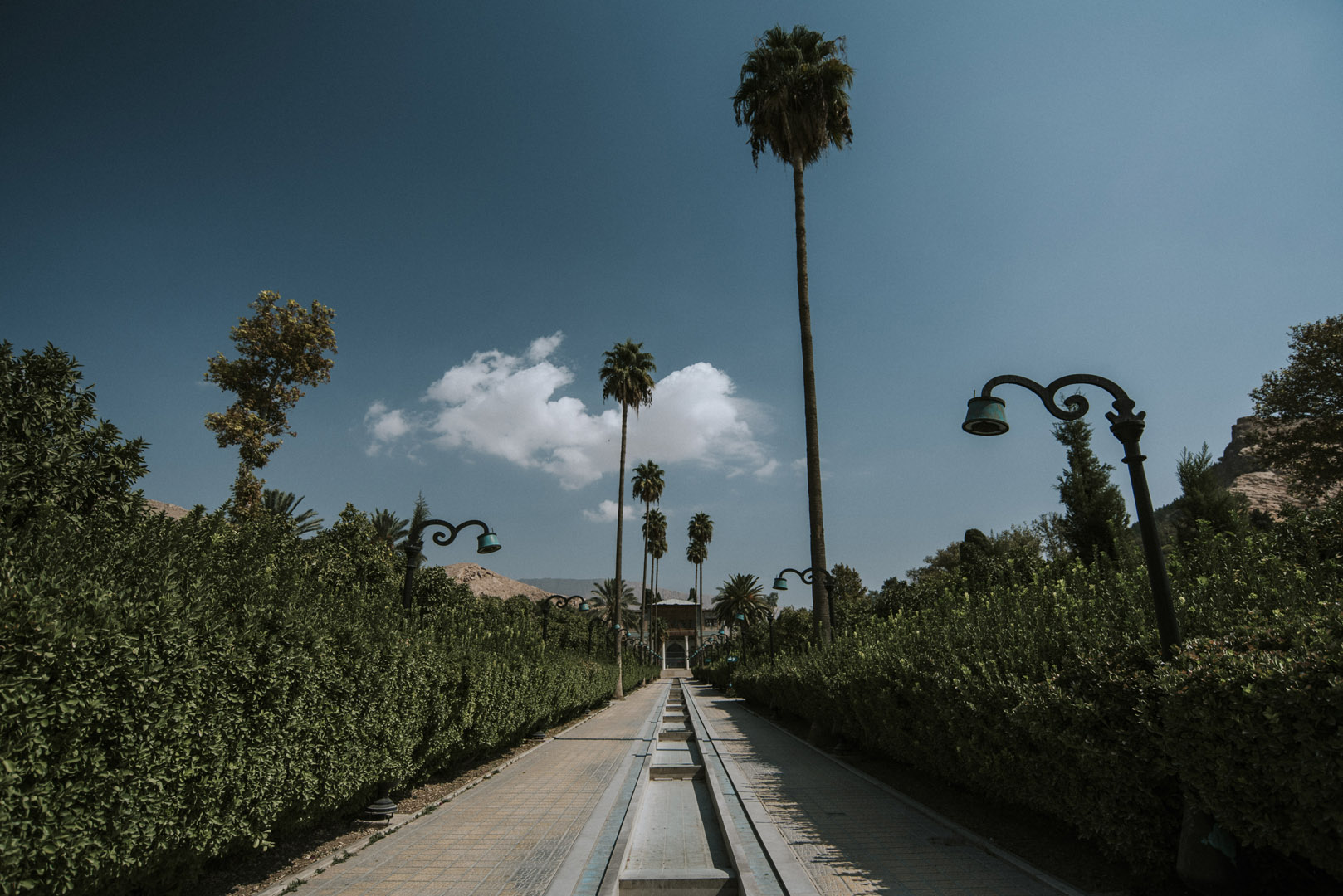 Niestety z powodu suszy w kanałach nie płynęła woda i ogrody nie robiły już takiego wrażenia.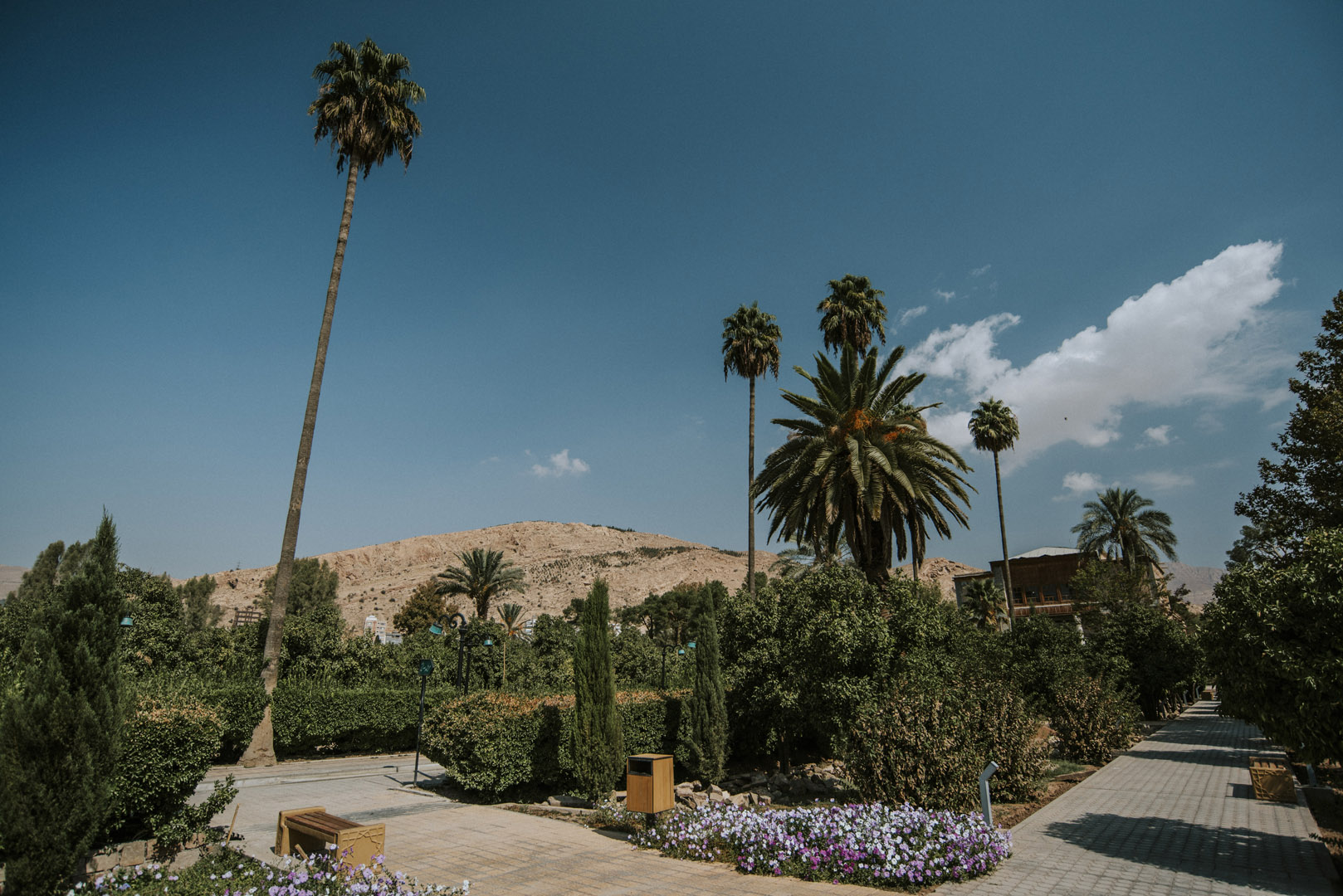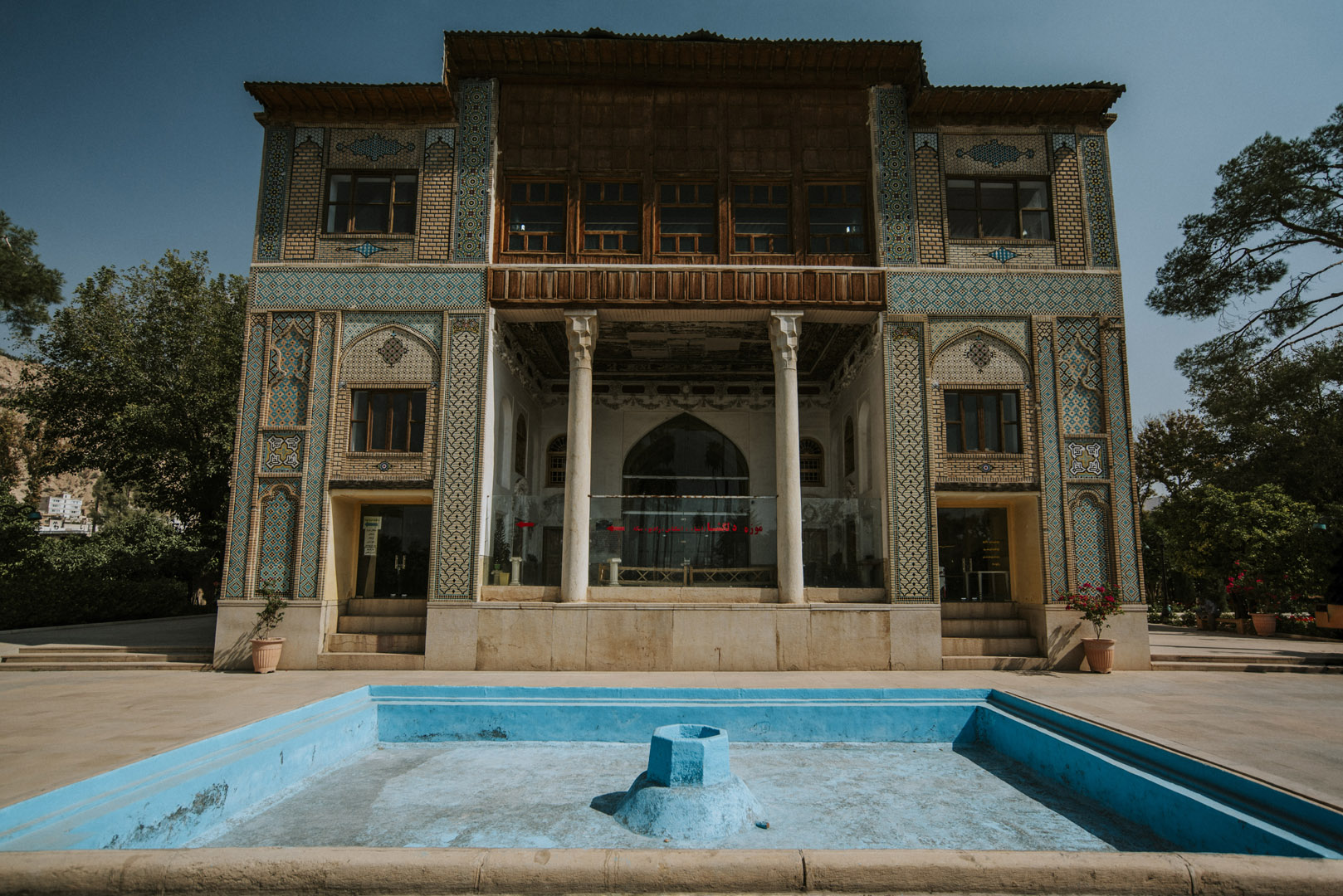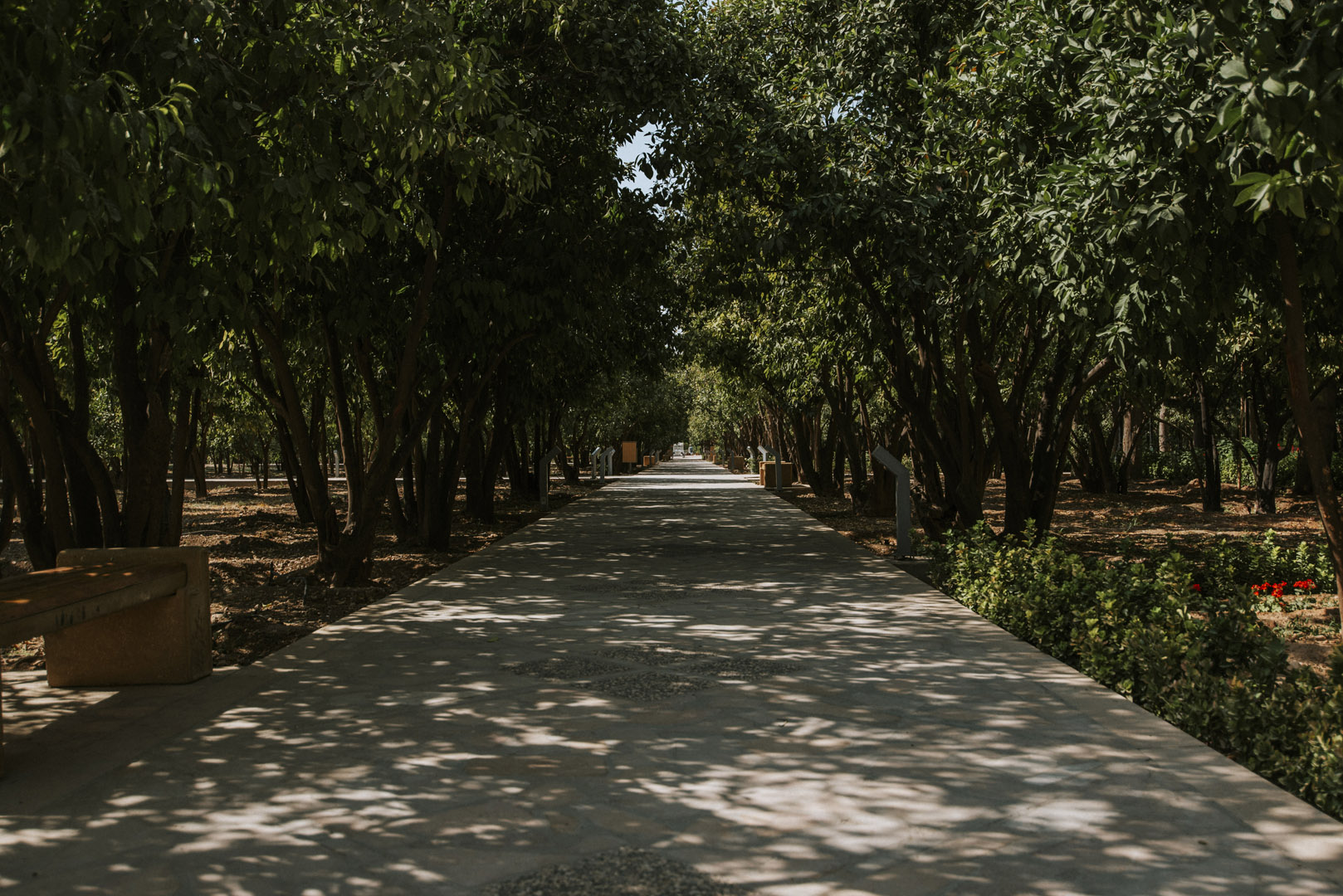 Niecały kilometr dalej, na północny wschód znajduje się ogród z grobem Sadiego (آرامگاه سعدی, Tomb of Saadi, 29°37'21″N 52°34'59″E), jednego z największych irańskich poetów.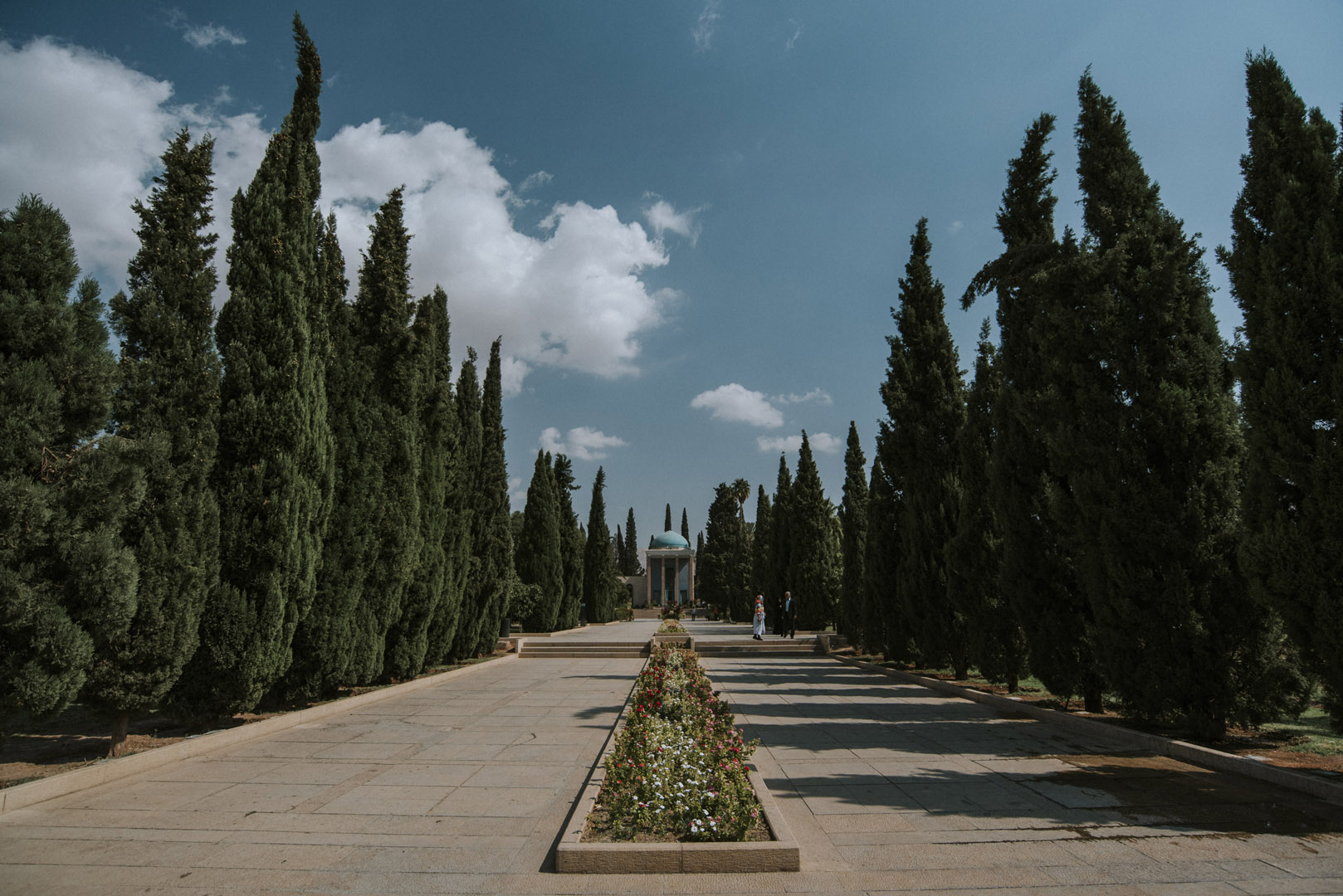 Widok grobowca Sadiego znajduje się również na banknocie 100 000 Riali.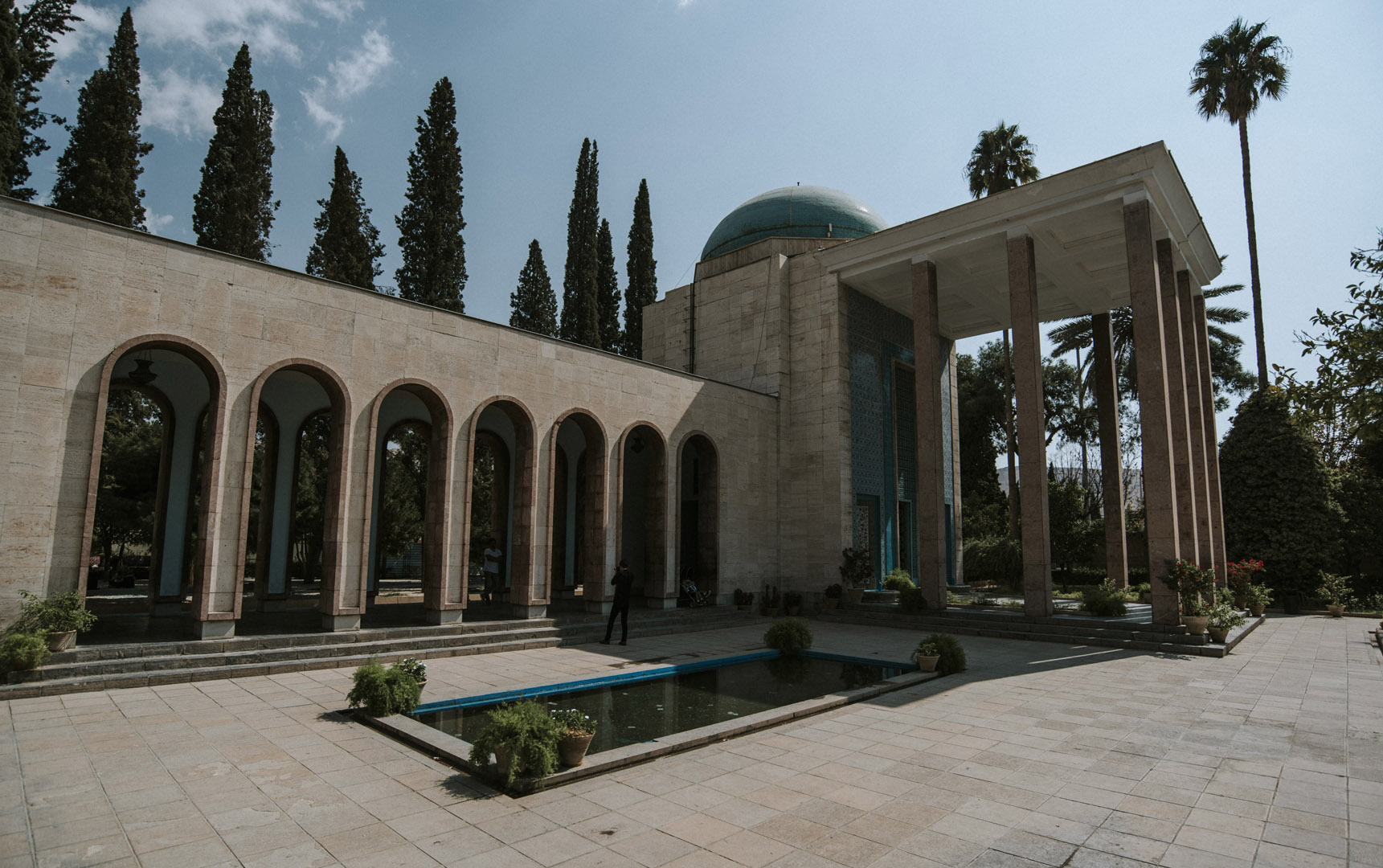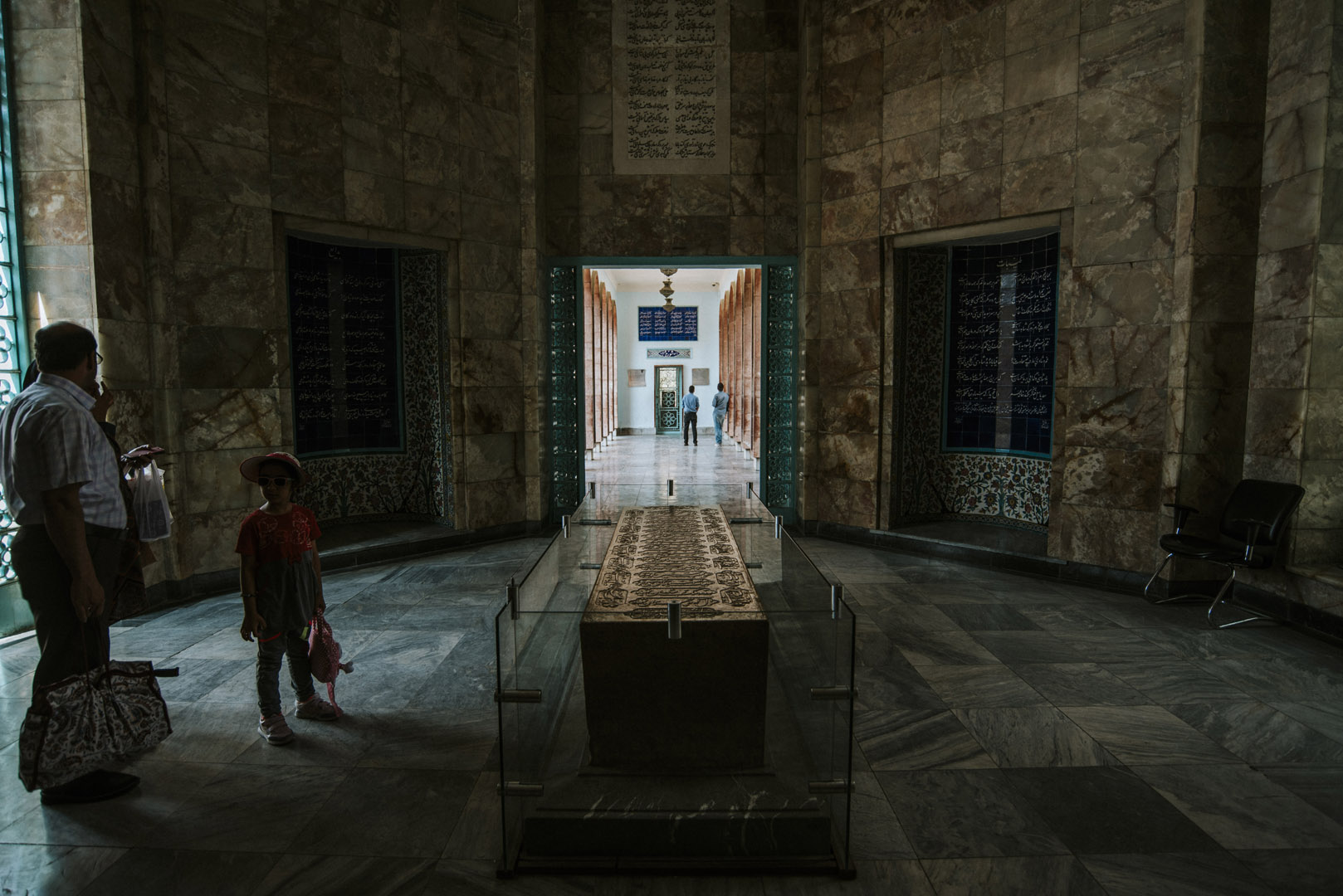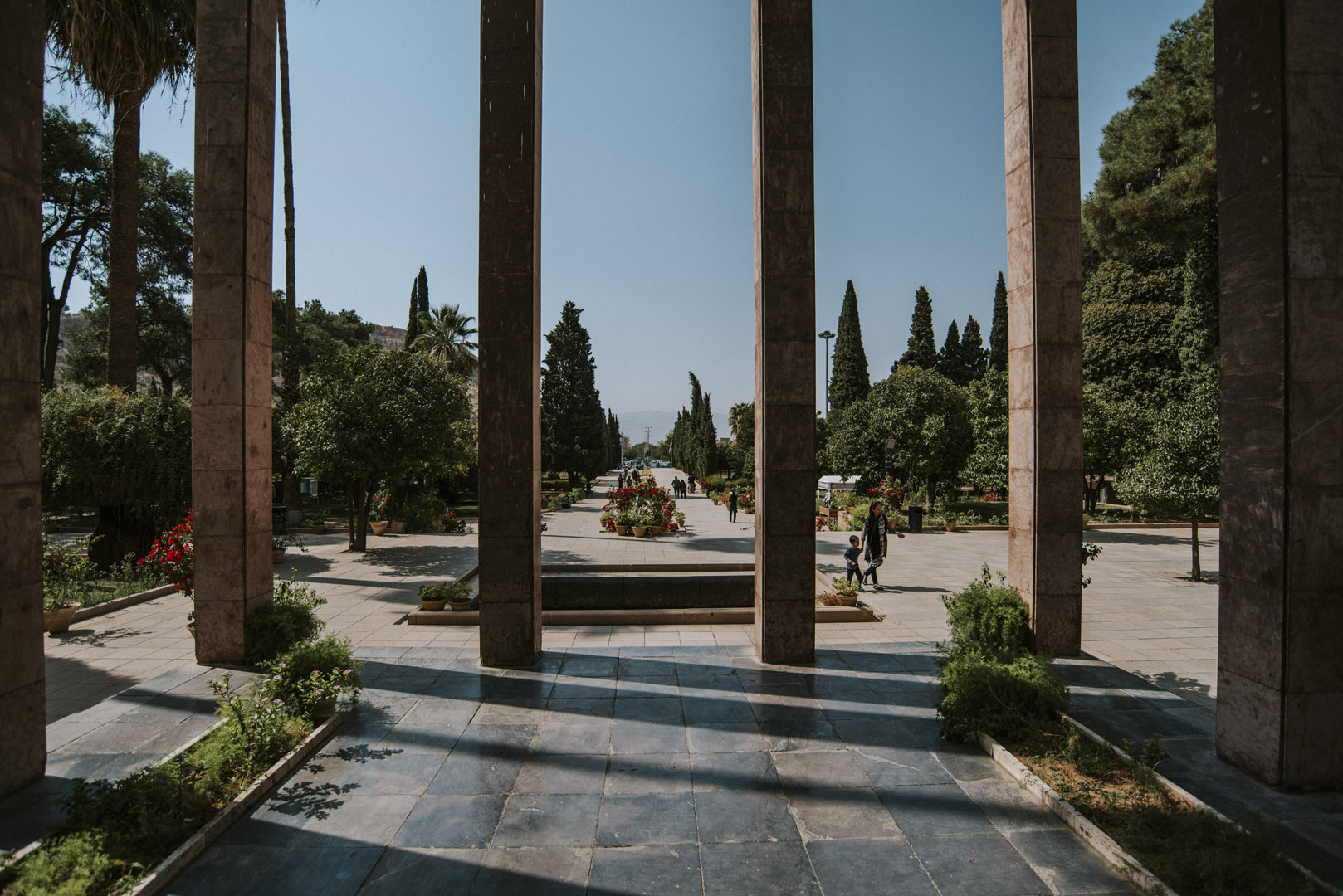 W Szirazie jest też grobowiec Hafeza (آرامگاه حافظ, Tomb of Hafez, 29°37'33″N 52°33'30″E), innego wielkiego irańskiego poety. Udało mi się tam przyjść w dniu Hafeza, gdy wstęp był wolny a Irańczycy masowo przychodzili odwiedzić grób Hafeza.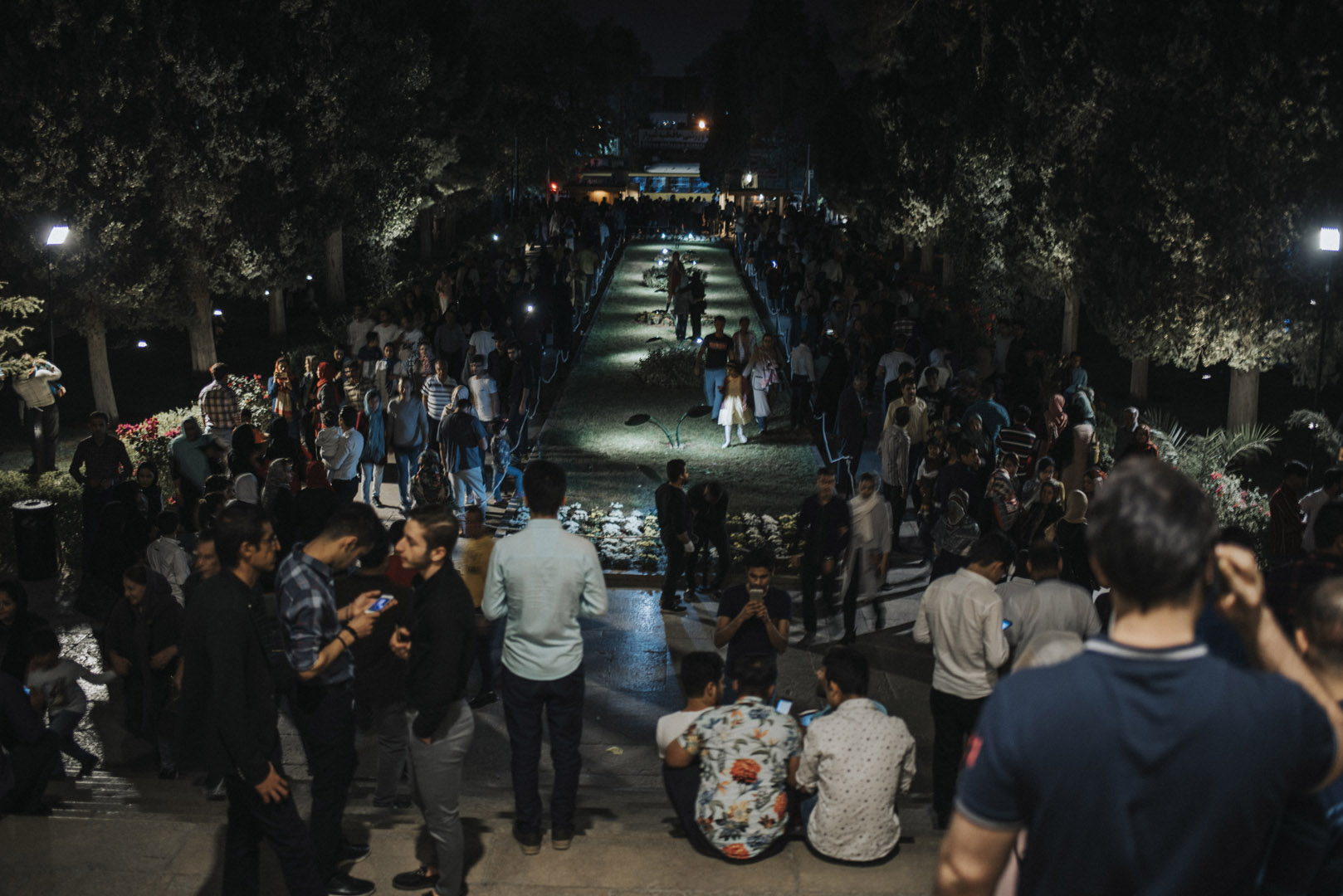 Widok na grobowiec. Nawet nie próbowałem się do niego dopchać.